Uber stylish Shilpa Shetty looked amazingly youthful, highly elegant and uber stylish as she launched YaP, a combination of yoga and physiotherapy, in association with wellness brand VLCC, in New Delhi, India on November 21, 2013.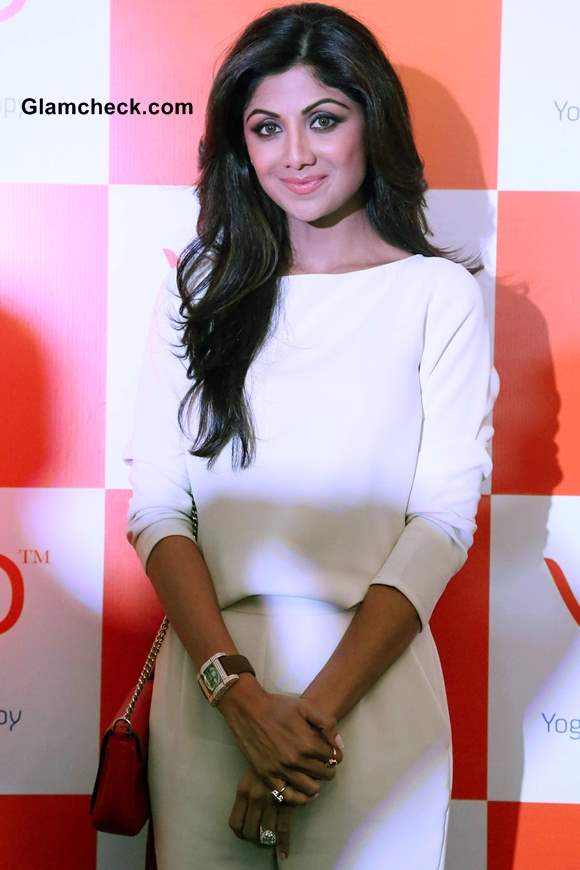 Shilpa Shetty Wows in All-white Look at YaP Launch
Her Outfit
Shilpa went with an all-white outfit that consisted of white pants and a white blouse. The fit of both was relaxed, but that didn't prevent her svelte figure from being emphasized.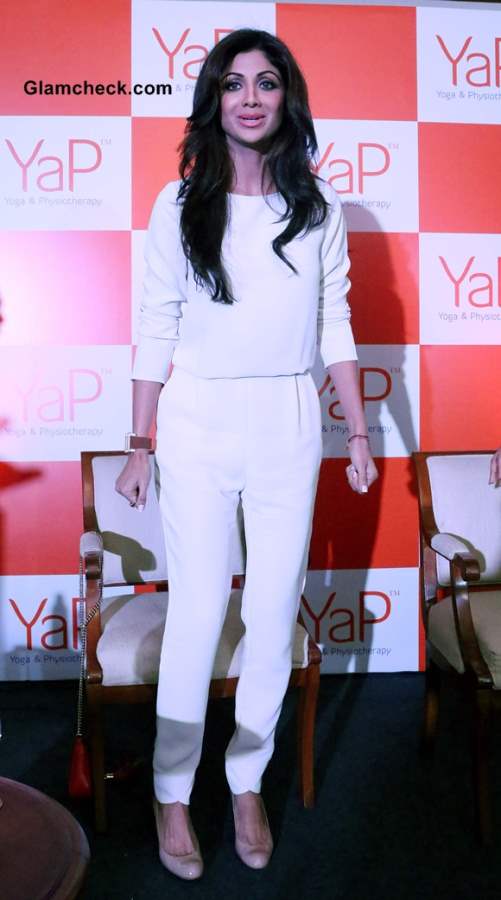 Shilpa Shetty in white Pants at YaP Launch
There is always a cool, calm and collected vibe when white features in an ensemble, and those were definitely apparent here too. But there was much more too. The simplicity and minimalist approach with this outfit are brilliant and timeless, exuding an irresistible sophistication that we're in awe of.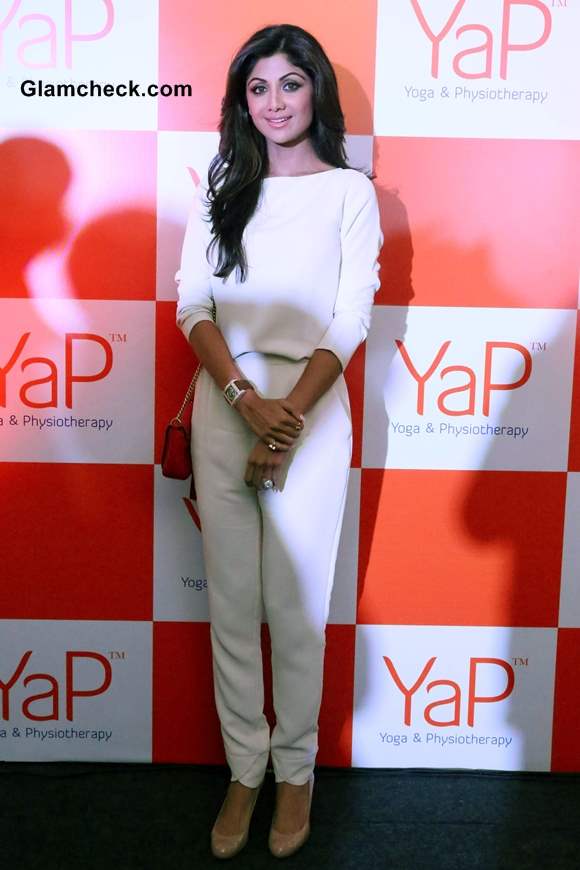 Shilpa Shetty in white outfit at YaP Launch
Styling and Accessories
Another fabulous and to-die-for bit about her look was her footwear – a pair of really gorgeous nude pumps with a bump on the toes for some wiggle room. And she carried a pearl-handle purse which  was so low-key it was barely noticeable. An array of rings and a statement watch were her only other accessories. Good thing that because any more would have taken away from the clean overall vibe.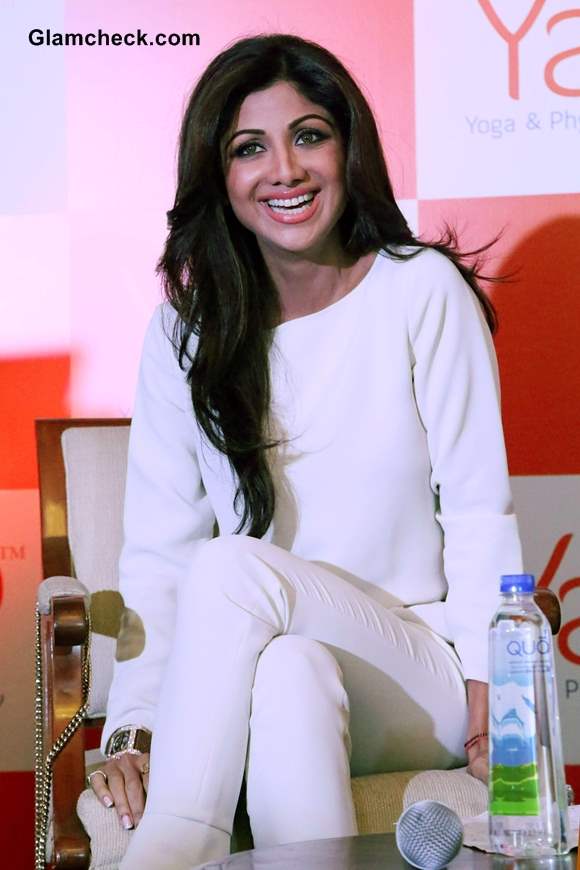 Shilpa Shetty 2013 at YaP Launch
Her locks were styled in loose waves while her makeup was natural hues on the lips and cheeks, and a smoky eye look. Although Shilpa's hair and makeup here were not all that different from the norm, there was something of a glow and sparkle about them that made you look twice.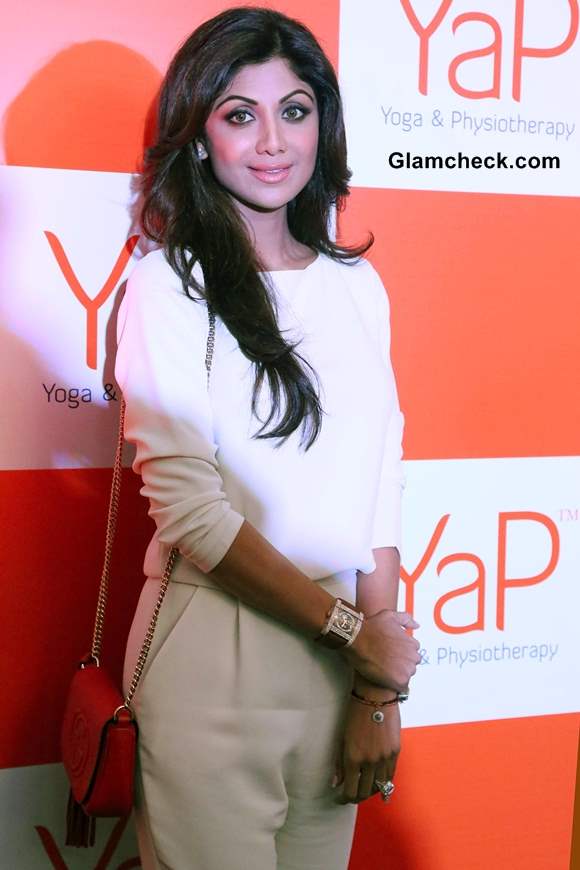 Shilpa Shetty pics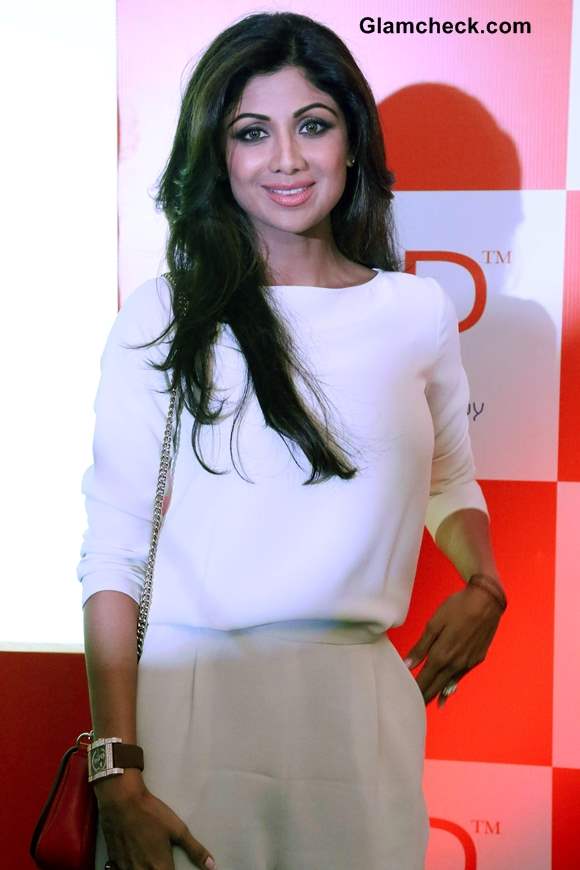 Shilpa Shetty 2013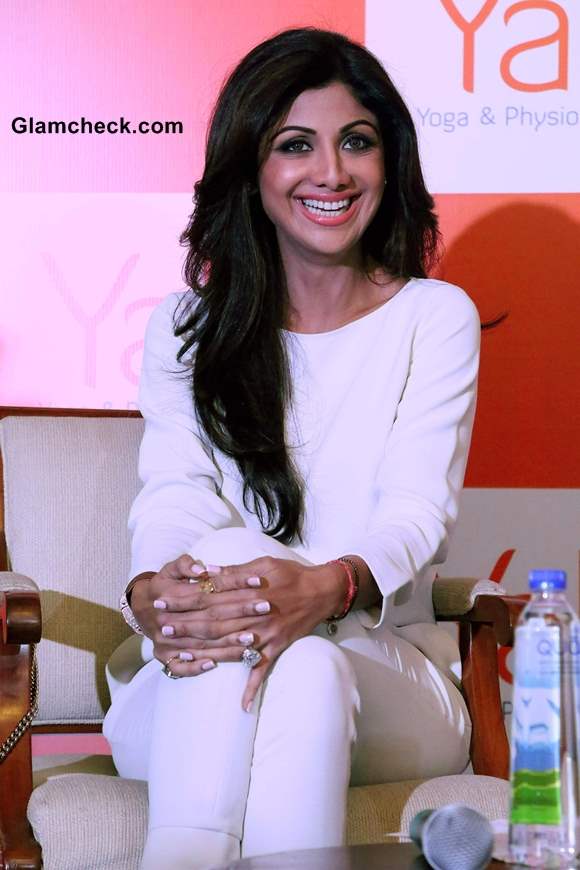 Shilpa Shetty at YaP Launch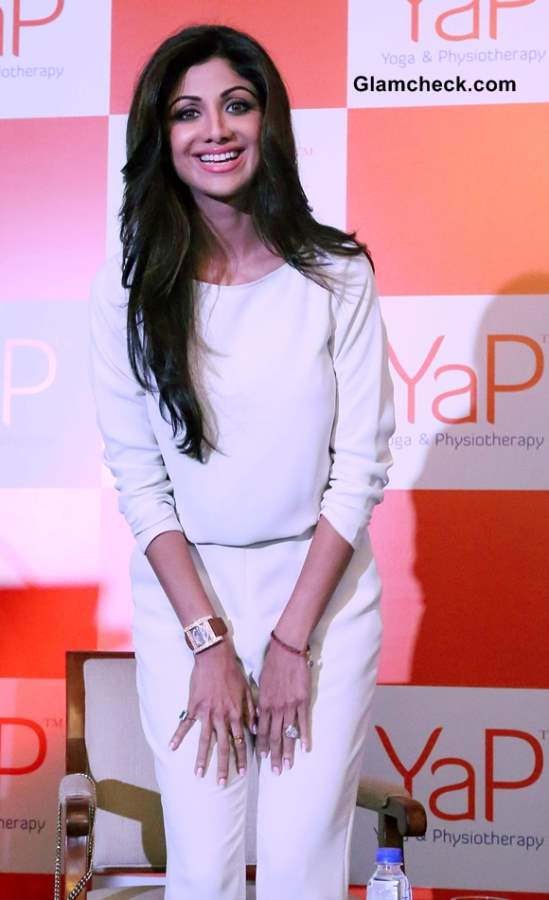 Shilpa Shetty Launches YaP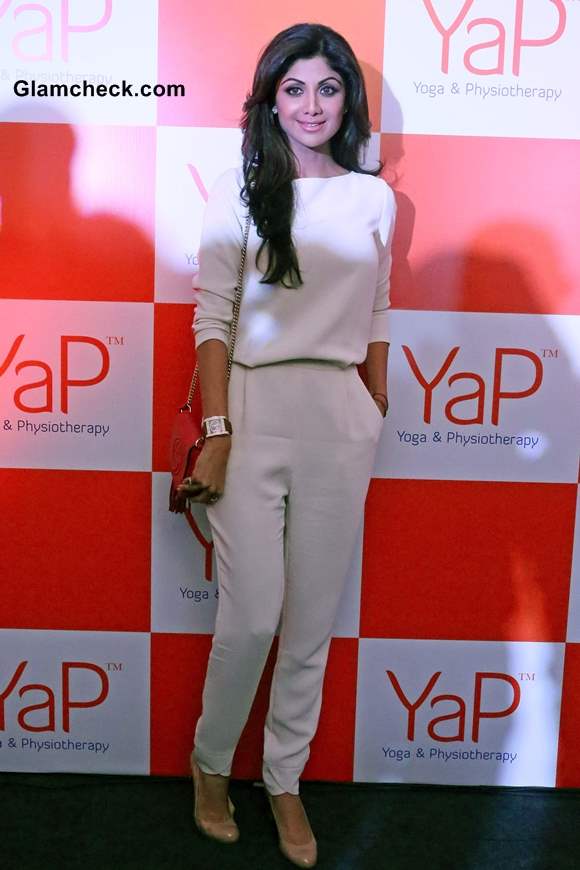 Shilpa Shetty Latest Pictures 2013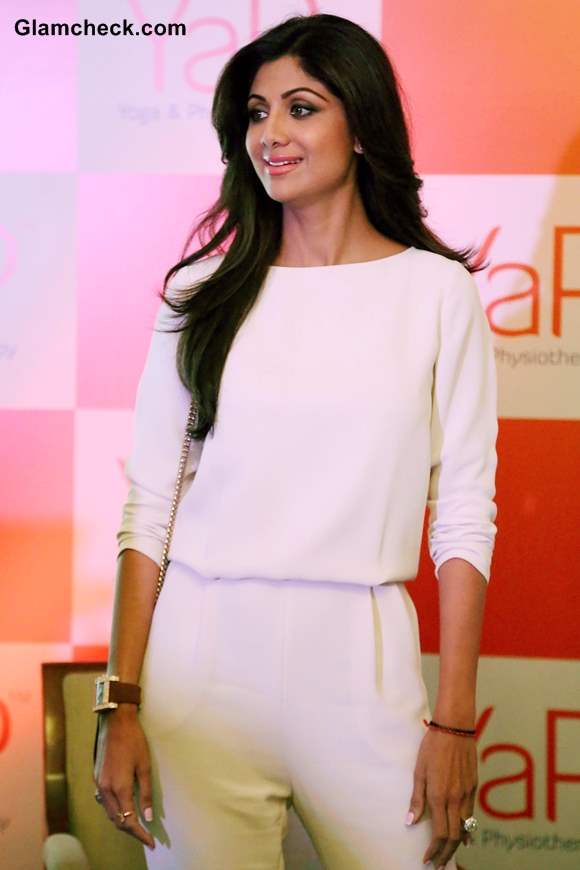 Shilpa Shetty in white outfit at YaP Launch 2013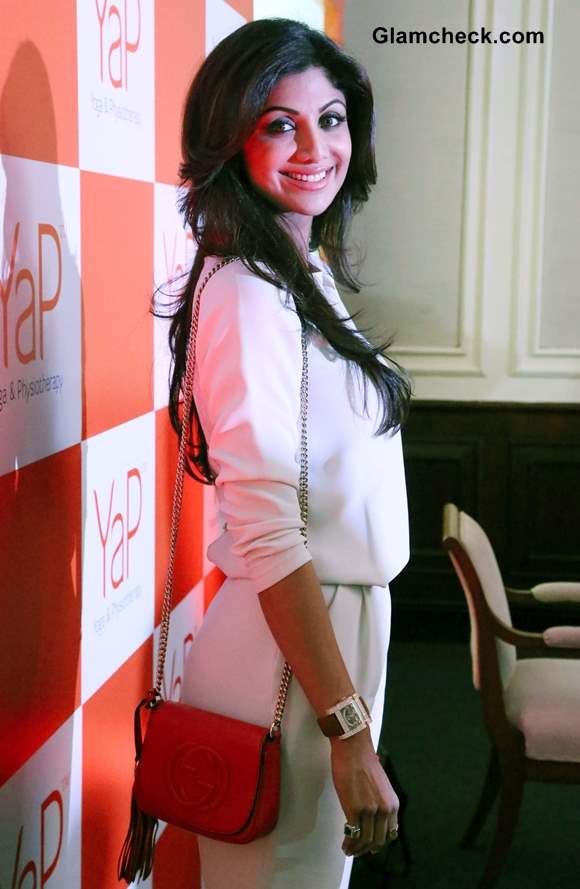 Shilpa Shetty in white outfit at 2013 YaP Launch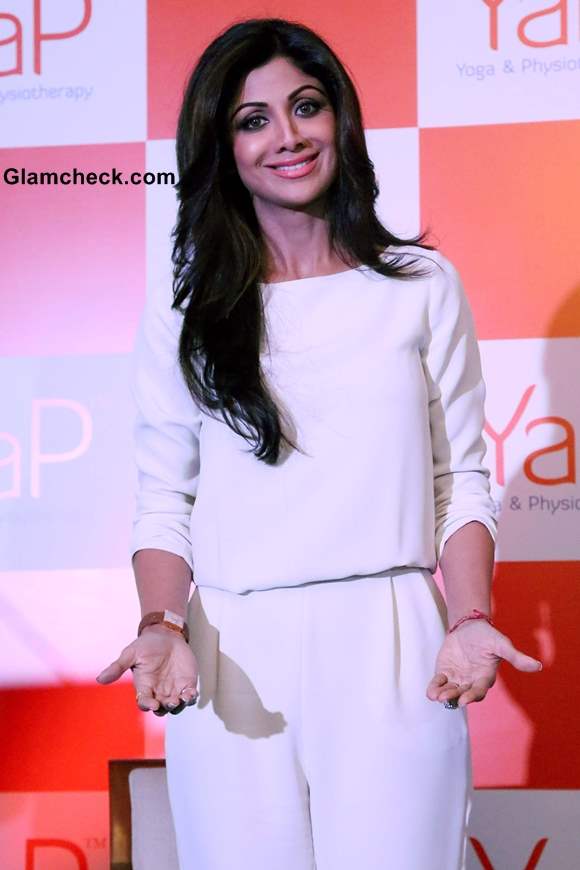 Shilpa Shetty Hair and Makeup at YaP Launch
Solaris Images