Bollywood actress Aditi Rao Hydari was the show-stopper at a Spanish fashion show hosted by The President of Catalonia, Spain in Mumbai, India on November 27, 2013.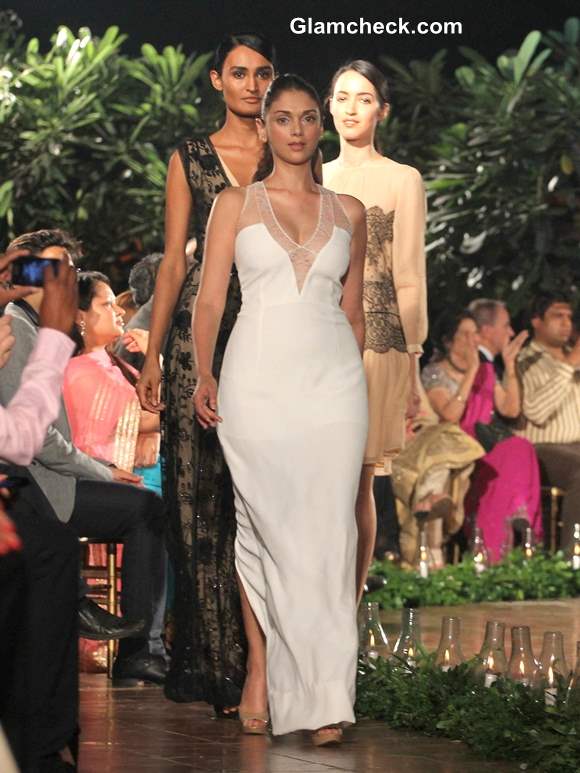 Aditi Rao Hydari Show-stopper for Spanish Fashion Show 2013
Aditi wore a flowing white evening gown that made her look angelic. The neckline was made of sheer white lace, which added a very sexy touch to the overall look. The skirt fell straight to the floor but there was a slit on the back which added to the titillating factor of this outfit.
Aditi Rao Hydari Pictures 2013
The sheer and cutout trend is really super hot right now so it came as no surprise to see both represented in the number Aditi modelled. The lacy neckline extended to the back and gave way to a cutout feature that showed off her wing tips. In addition, a large bow detail caught the eye just below the nape of the neck.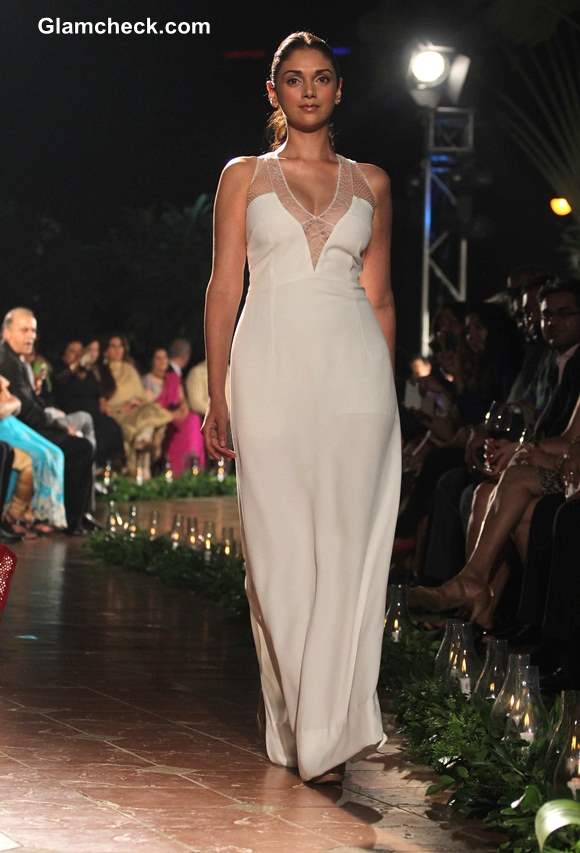 Aditi Rao Hydari in White Gown at Spanish Fashion Show 2013
It was a beautiful gown– perfect for any formal look whether a wedding, reception or a red carpet event. And Aditi looked magnificent in it precisely because she has that part-angel, part-sexy siren thing going for her.
The number was teamed with nothing more than nude peep-toes – classy, simple and understated. Her hair was teased back into a ponytail. Neutral makeup completed her look.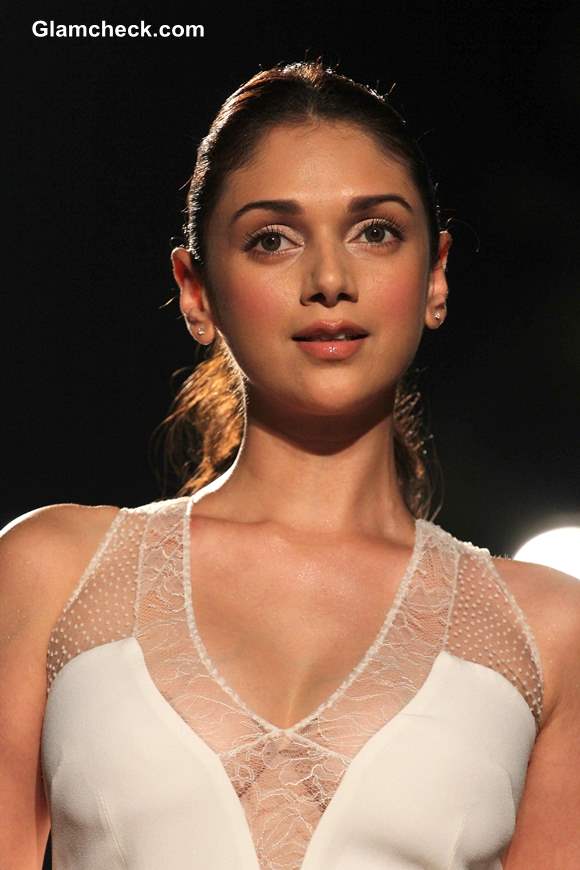 Aditi Rao Hydari Hairstyle
Aditi was very taken with the dress. She commented after the show that she loved white and found it a delicate, beautiful and feminine color. The designers showed her three dresses to choose from and she said she found it very difficult because they were all so lovely. She also said that the show was organised very well and that she had had the opportunity to work with some amazing designers from Barcelona, Spain.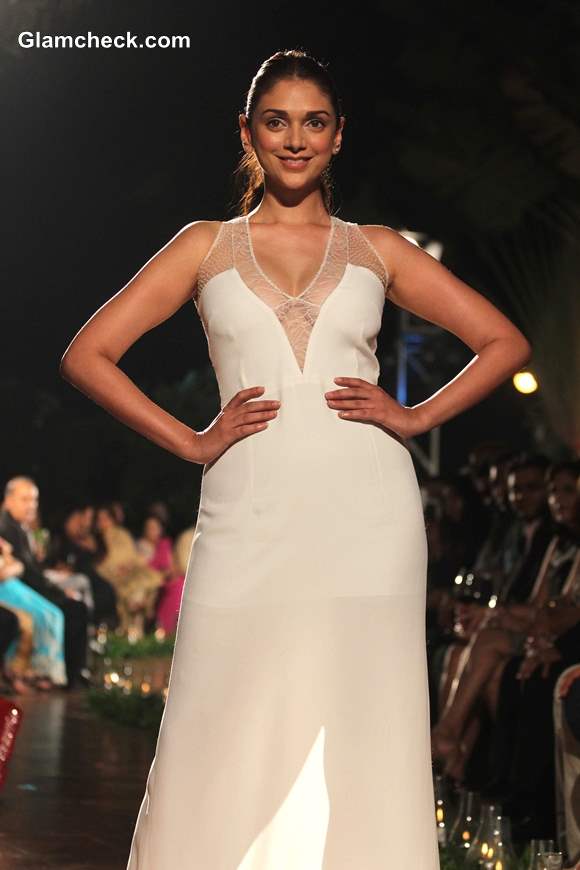 Aditi Rao Hydari 2013
Aditi was last seen in Boss with Akshay Kumar. Her next project is an as yet untitled film by director Manish Jha in which she plays a small-town girl. She expressed that she was quite excited to be portraying the role since she had been playing only glamorous urban roles. She was careful, however, not to reveal anything more about the plot but did say that shooting would begin shortly.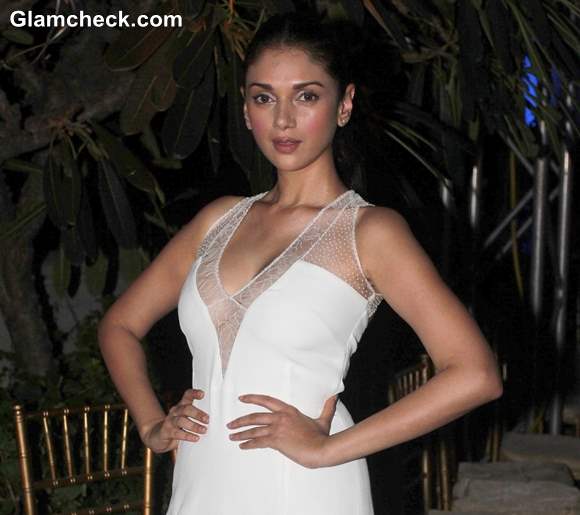 Aditi Rao Hydari 2013 Latest Pictures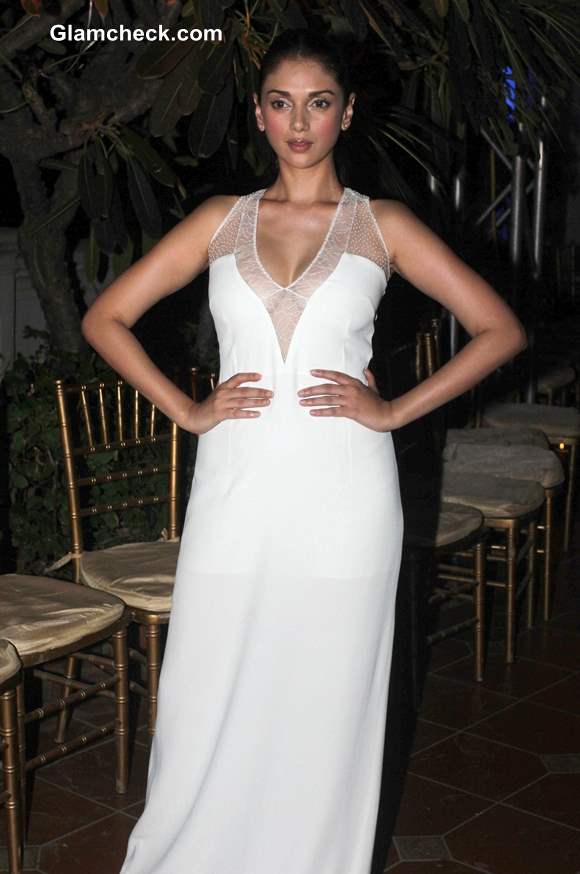 Aditi Rao Hydari  at 2013 Spanish Fashion Show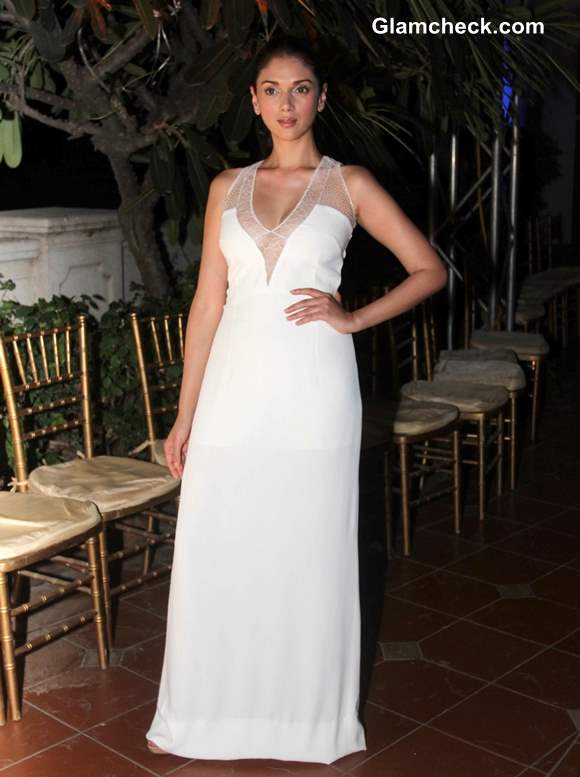 Aditi Rao Hydari White Gown at Spanish Fashion Show 2013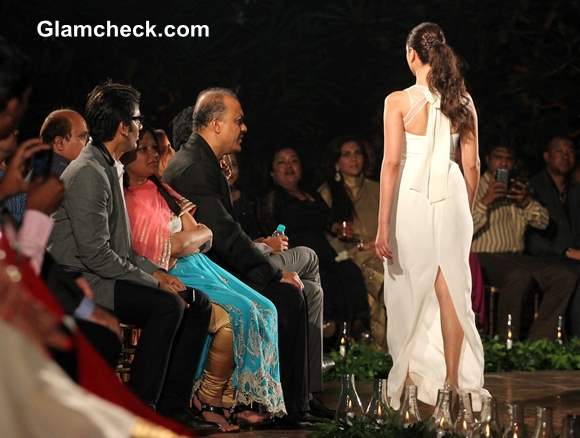 Aditi Rao Hydari  at Spanish Fashion Show 2013
Image: Indian Photo Agency