At the announcement of the forthcoming panel discussion of "Domestic Abuse & Battered Women Responsibility & Obligations of the Privileged Class", in Mumbai, India on December 6th 2013, we spotted Bollywood actor Ranjeet's wife, Naazneen Bedi, Bollywood actors, Bhagyashree, Sheeba, Kavita Raha, Founder and CEO, Pink Platform and Fashion Designer, Amy Billimoria.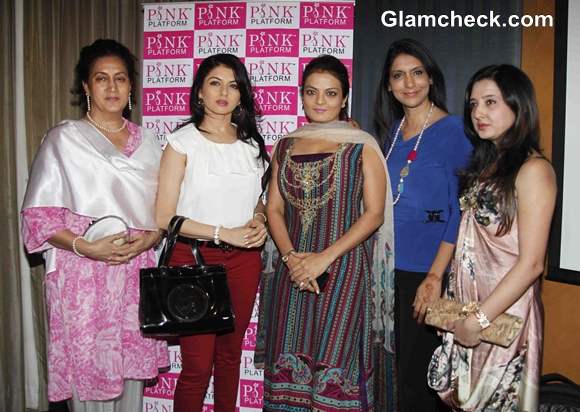 Domestic Abuse & Battered Women Responsibility & Obligations of the Privileged Class

Naazneen Bedi and Sheeba wore Indian, whereas designer, Amy Billimoria, who slipped into a sleeveless rust pink one-piece with a floral pattern, looked refreshing. She carried a chic long clutch which is always a good option to when there is too much already happening on your dress.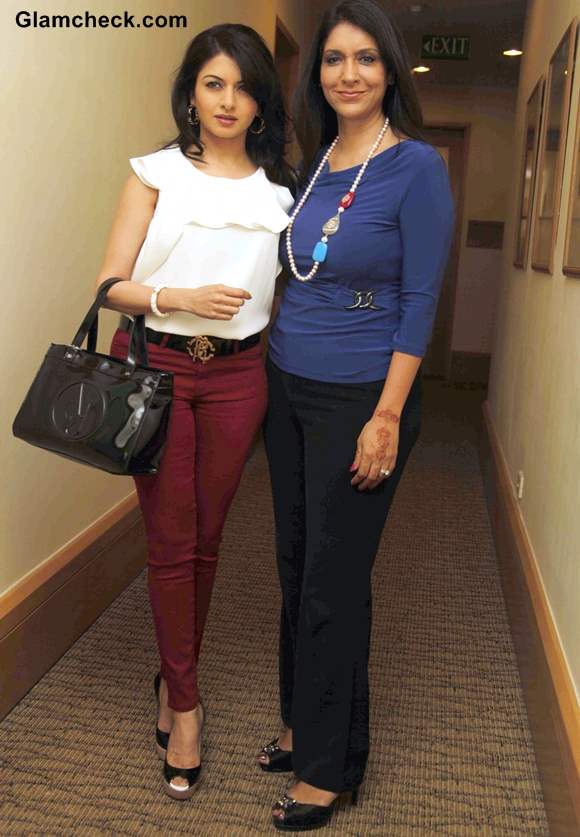 Bhagyashree and Kavita Raha
Kavita Raha added a dash of color in a blue three fourth sleeved top with a silver buckle on the side and she paired her bright top with black denims and open toe heels. She added a little more spunk to her ensemble by throwing on a long necklace with beads and stones. This colour pop ensemble could be made more interesting by adding colour blocked heels or a multicoloured notebook clutch.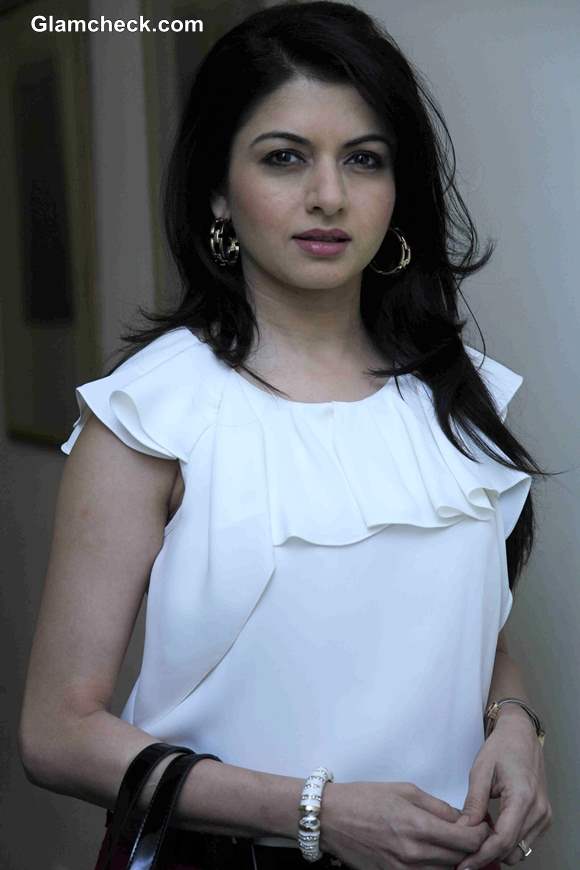 Bhagyashree Pairs a Frilly white Top with Maroon Denims
Coming to Bhagyashree, she looked nice and serene in a white frilly top that she paired with maroon jeans and she chose to wear a sleek Roberto Cavalli belt with black peep toe heels. This look can be sported at a casual Sunday brunch by adding earrings in a shad of yellow or purple. The mall is another place where you can sport this style, though we suggest wearing kitten heels or ballerinas instead of high heels for a full day of shopping.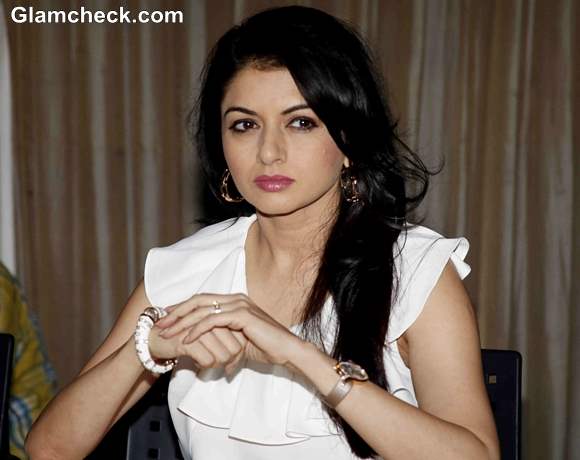 Bhagyashree 2013
In other accessories, she added a white bangle in one hand and a watch on the other and put on gold hoop earrings. It's always smart to play it down with the jewellery when your other accessories are louder. For her hair, she left it natural and open like she mostly does. She used metallic nail paint but we think, white is also a shade that would have looked nice even though it isn't a colour people usually experimented with.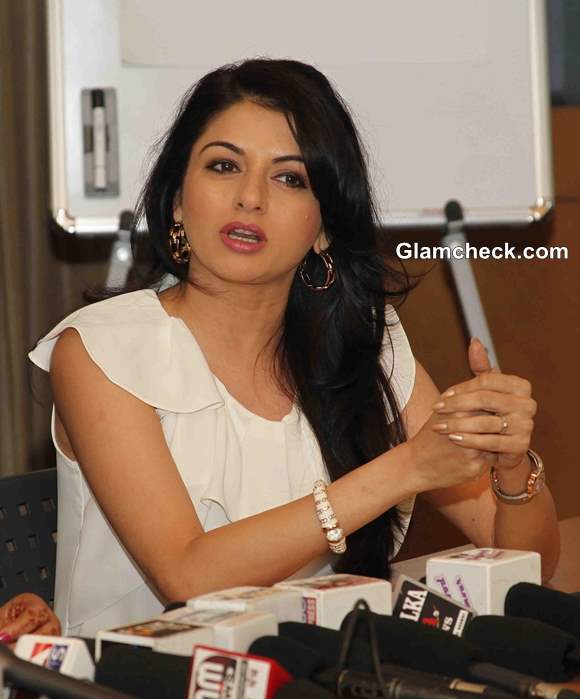 Bhagyashree Latest Pictures
Solaris Images