Bollywood actor Shilpa Shetty wears scores of really gorgeous saris that any woman worth her fashion salt would give her right arm for. If you want a modern take on the traditional ensemble, look no further than this yummy mummy at an on location shoot of Nach Baliya 6 in Mumbai, India on December 10, 2013.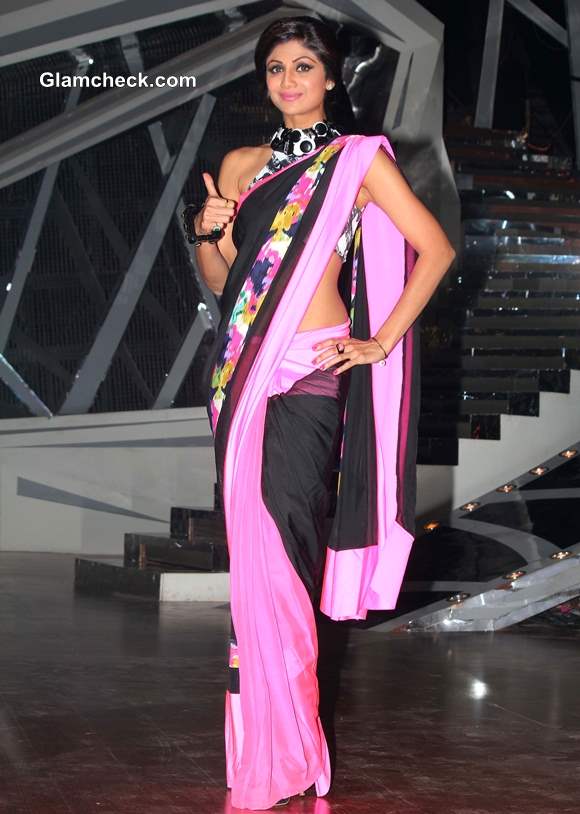 Shilpa Shetty in Yet Another Stunning Sari on Nach Baliye 6
Shilpa rocked a black sheer sari that had an opaque pink border and an abstract floral print brightening it up. As stunning and mouth-watering as her sari was, her blouse trumped it manyfold. It was a monochrome affair, cut in a halter neck style with a statement monochrome collar given it some really super pizazz.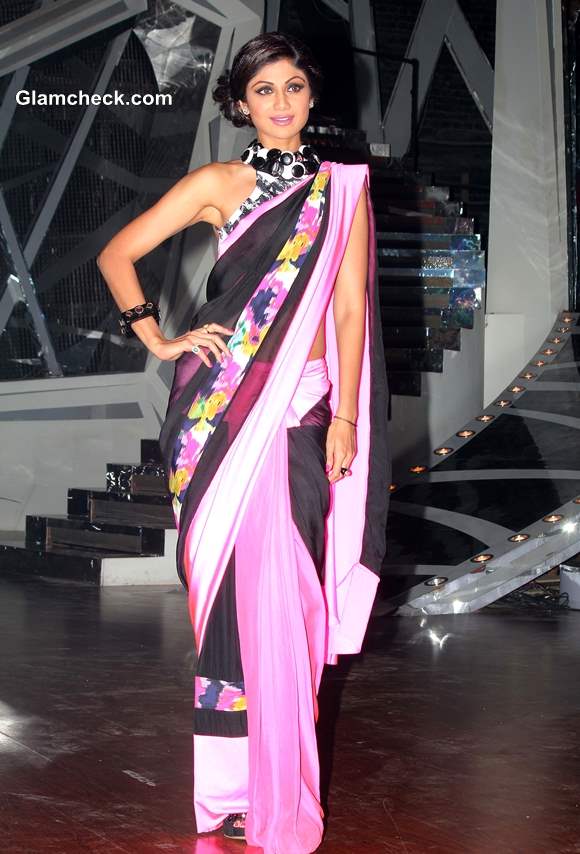 Shilpa Shetty in Pink and Black Sari on Nach Baliye 6 Pictures
Her outfit was splendid! It showed off just how much weight she has lost post her baby boy's birth, and how she looks just as fabulous as she did ten years ago, if not more so. And it really is a rather contemporary sari. The colors and patterns in particular give it a very trendy vibe.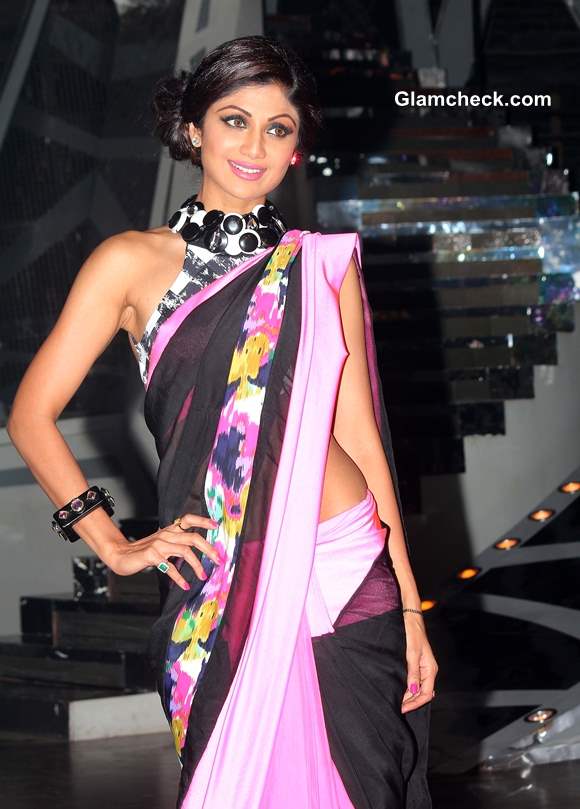 Shilpa Shetty in Sari Pictures on Nach Baliye 6
She boosted the style quotient of her look with modern accessories – a pink statement ring, a square-shaped studded bracelet and diamond stud earrings.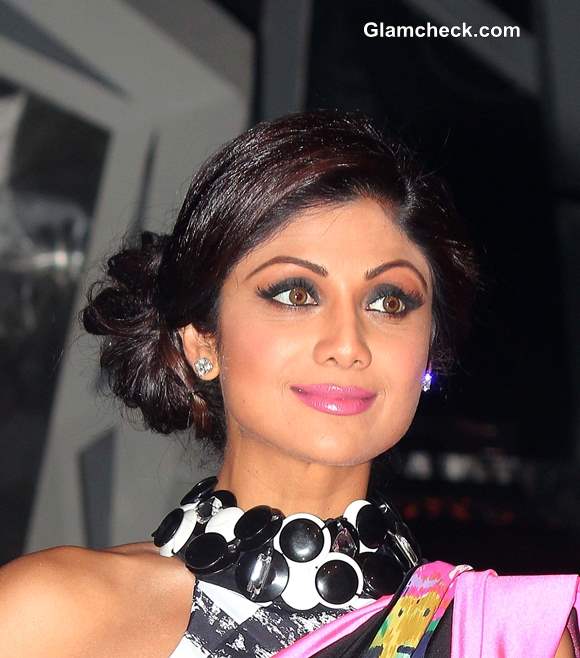 Shilpa Shetty Hairstyle 2013 Nach Baliye 6
She completed her look with pink lips, cat's eye makeup and a very youthful side-swept bun.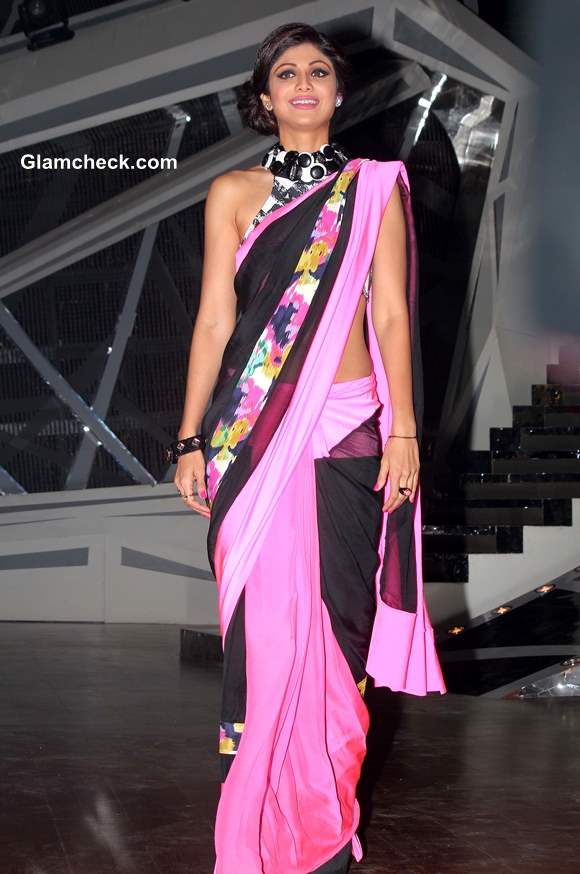 Shilpa Shetty in Pink and Black Sari on Nach Baliye 6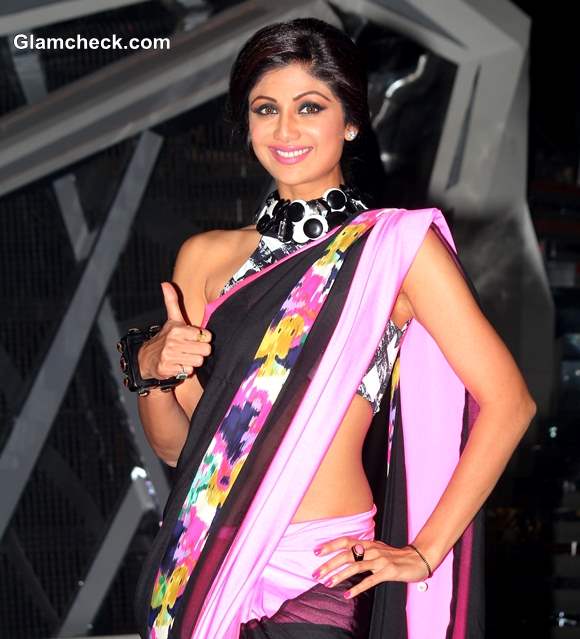 Shilpa Shetty in Pink Sari on Nach Baliye 6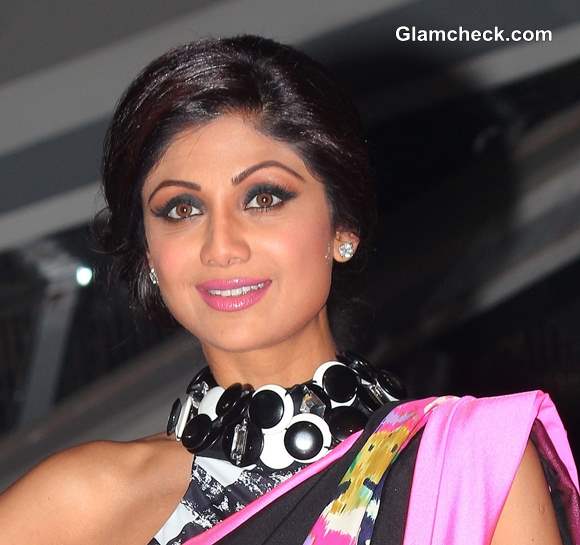 Shilpa Shetty Pictures on Nach Baliye 6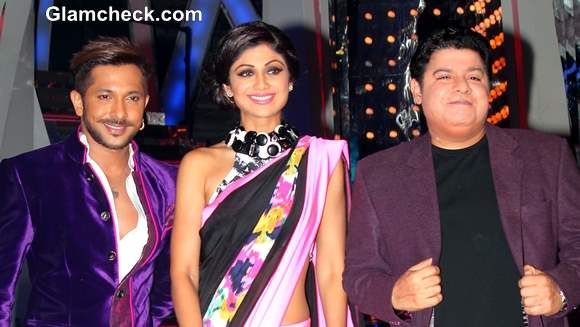 Shilpa Shetty on Nach Baliye 6
Solaris Images