Bollywood superstar Shahrukh Khan inadvertently stole the limelight from the cast of "Jackpot" as he attended the film's premiere in Mumbai, India on December 12, 2013.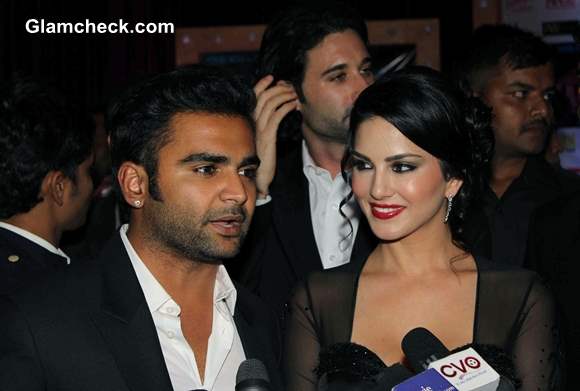 Sachin Joshi and Sunny Leone at Jackpot Premiere
He reportedly had a high fever but powered through and turned up for the premiere anyway. When asked why he came despite his fever, Shahrukh said it was for the sake of his friend Sachiin Joshi who is the director of Jackpot. He also commented on the film's leading lady Sunny Leone saying that he would consider himself fortunate to work with her someday.
Speaking of whom, she was all dolled up for her big night. She chose classic black, sporting an evening gown with a thigh high slit that showed off a nude inner lining. The sleeves, shoulders and back of her outfit were sheer, as was a part of the skirt from the thigh down. All the sheer panels were embellished with delicate black sequin work.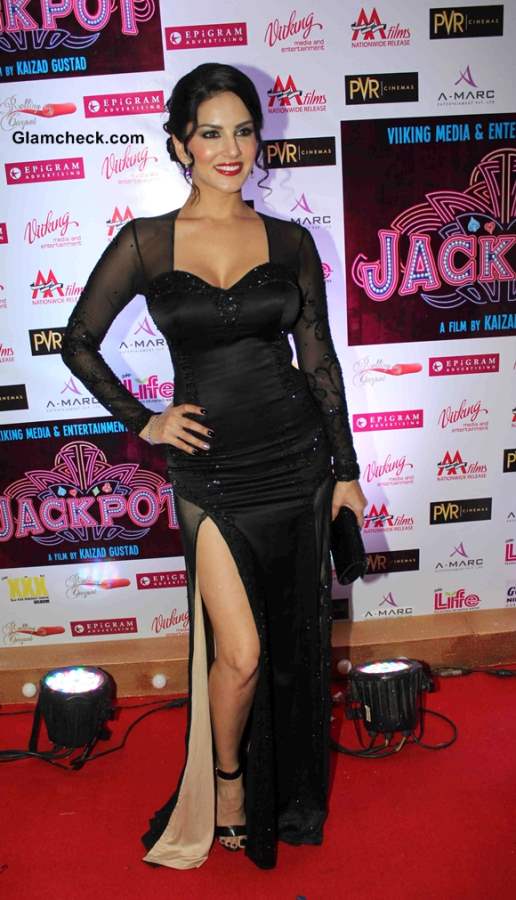 Sunny Leone In Black Gown at Jackpot Premiere
She accessorized with minimal diamond jewellery and a black clutch, completing her look with red lips, dark eyes and an updo.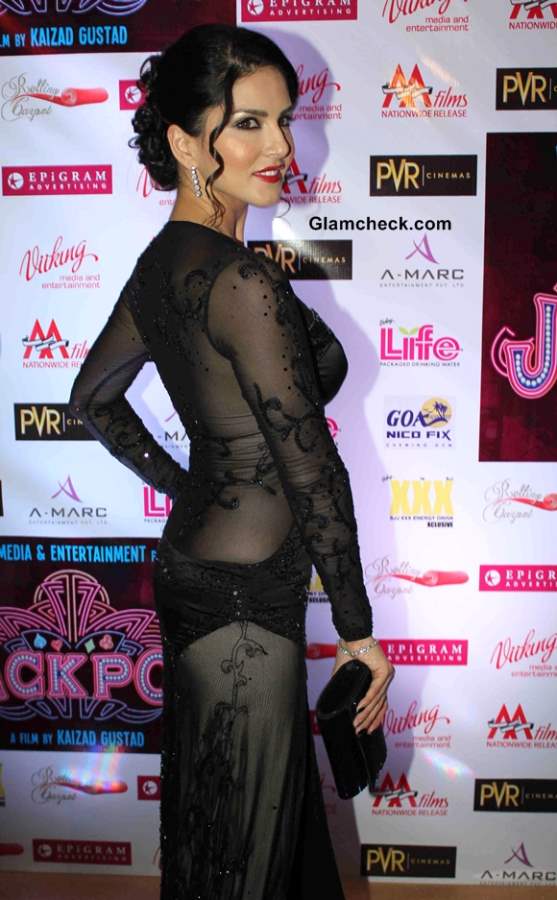 Sunny Leone at Jackpot Premiere
Sunny's husband Daniel Weber was also in attendance as was Sachiin's better half Urvashi who radiated a pregnancy glow. Urvashi wore an evening gown too – a dual-tone number with black on the bodice and a pleated champagne pink skirt.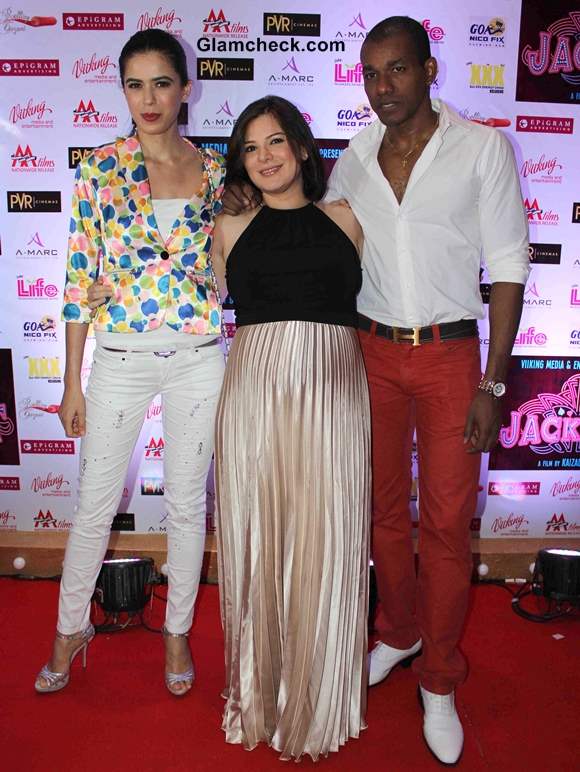 Urvashi Joshi with her sister Sucheta Sharma and Suchita's husband Harrison James
She was accompanied by her sister Sucheta Sharma and the latter's husband Harrison James. Sucheta went a little more casual than the other attendees, but only in comparison. She wore white pants, a white tank top, a silver belt and matching strappy heels, and a colorful printed blazer to round it all off.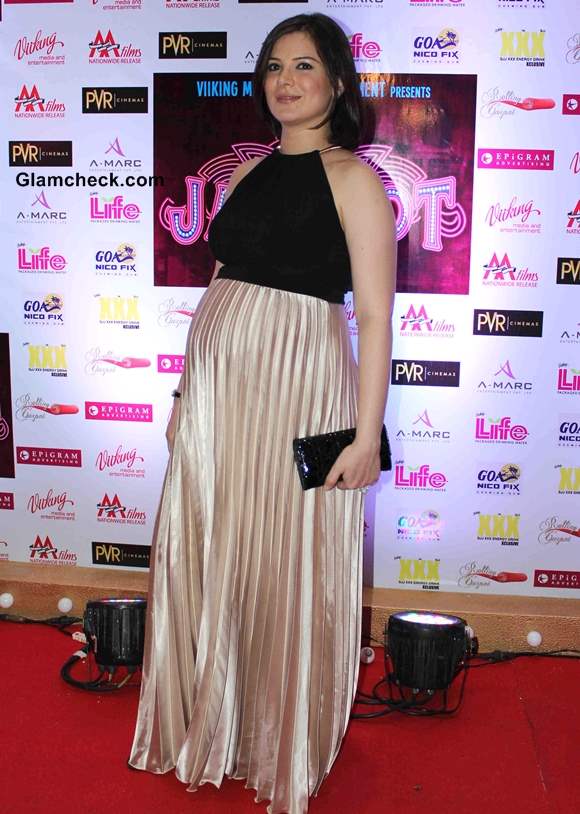 Urvashi Joshi Sachin Joshi'sWife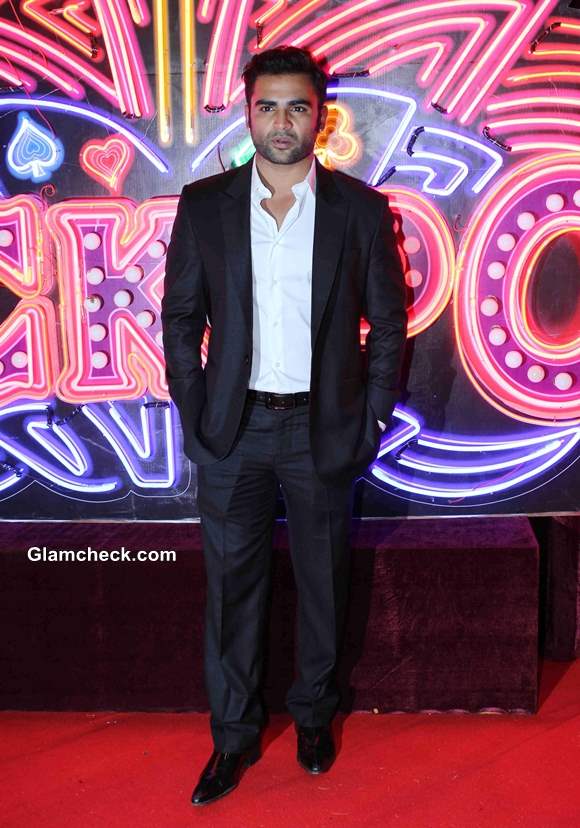 Sachin Joshi at Jackpot Premiere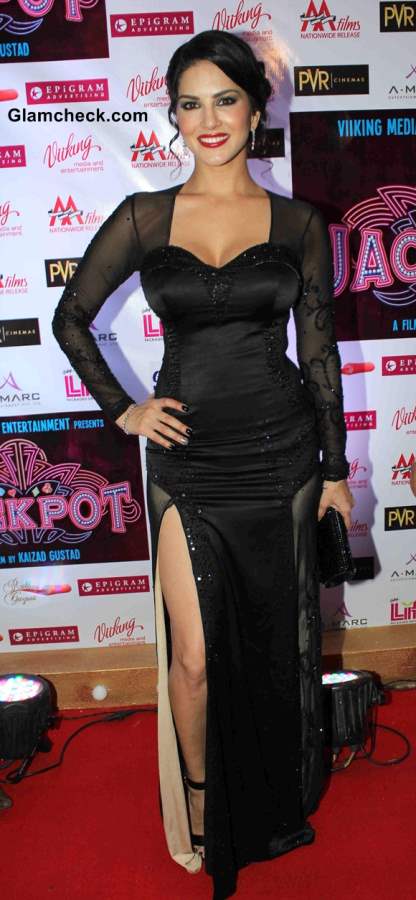 Sunny Leone In Black Gown Jackpot Premiere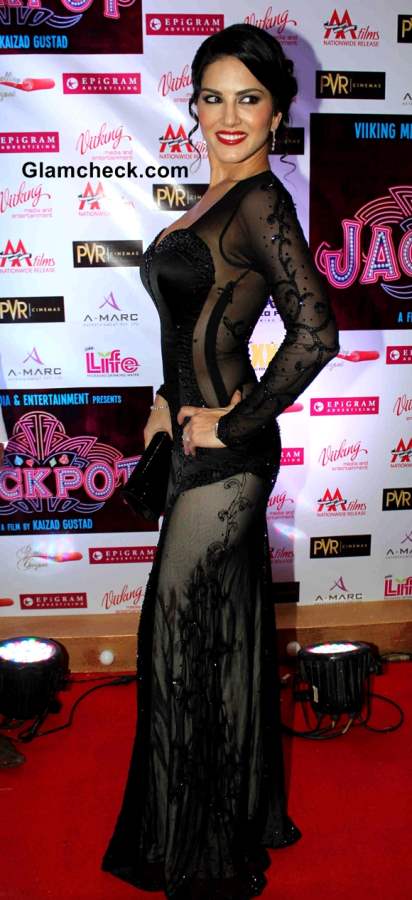 Sunny Leone In Black See-Through Gown at Jackpot Premiere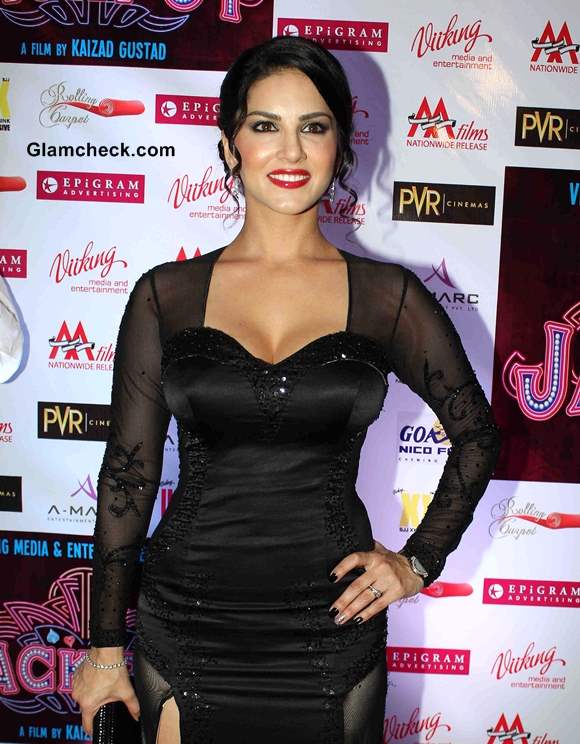 Sunny Leone Jackpot Premiere
Solaris Images