Bollywood actor, Evelyn Sharma looked gorgeous in an abstract dress at the 3rd Edition of India Resortwear Fashion Week (IRFW) 2013 in Mumbai, India which took place on December 13th 2013.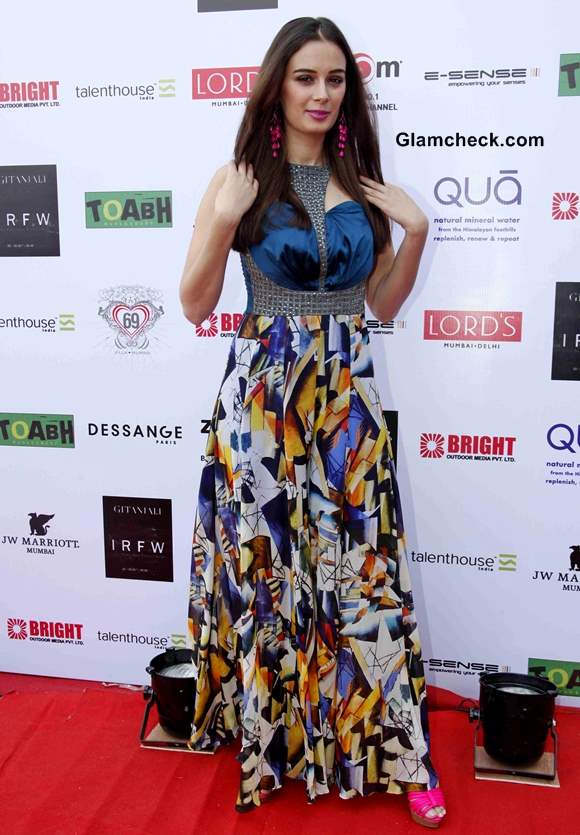 Evelyn in a blue maxi dress
Her gown looked lovely as it had a lot of splash of colors in hues of midnight blue and yellow. The dress had a fitted upper with a gladiator neckline (which is a cross between a halter and a tube) and a free flowing silhouette at the bottom in an abstract print. The dress looked fabulous but it failed to fit Evelyn properly from the bust area, as well as, should have had a deeper cut and on that account, looked a little awkward.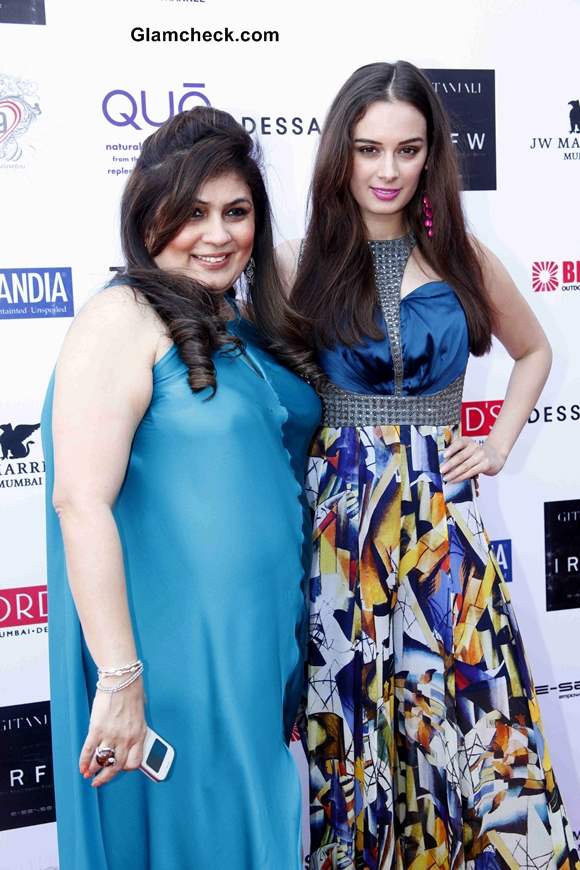 Evelyn Sharma
She color blocked her outfit by using electric neon pink to accessorize, in the form of peep-toe heels and long dangling earrings. She further put on a lipstick in a shade of plum. Her hair was left open and frizzy, we suggest a neat ponytail instead, as showing off her shoulder blades would have made her look sexier and put her embellished neckline on better display. In addition, instead of the choice of heels she's worn here, a sleek pair of pointed stilettos would look go with the look too.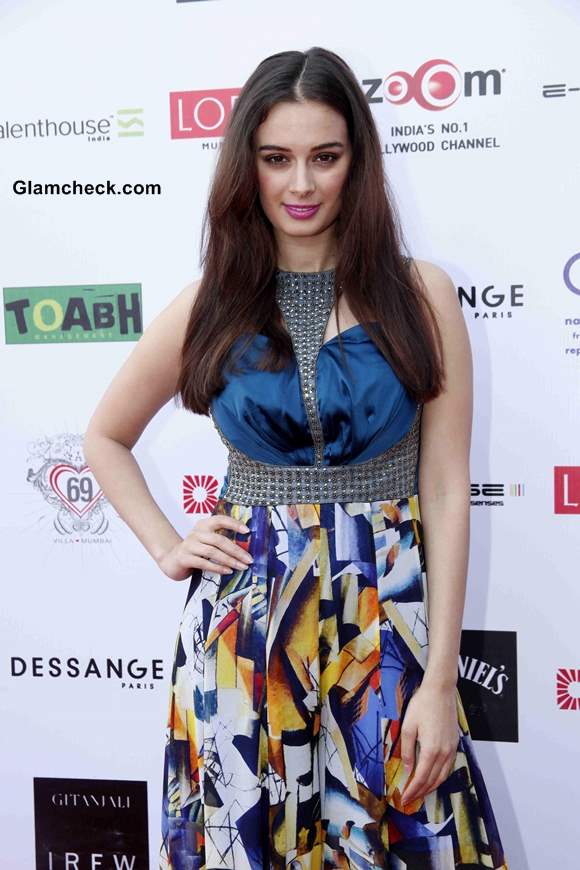 Evelyn in a maxi dress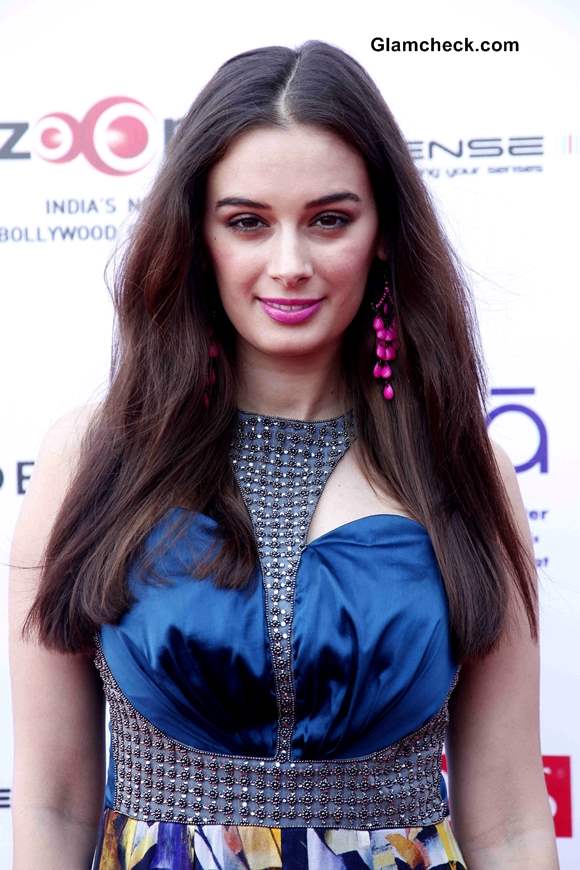 Evelyn Sharma 2013
Solaris Images