Bollywood actors Alia Bhatt and Randeep Hooda launched the trailer of their upcoming film "Highway" in Mumbai, India on December 16, 2013. Also present at the event were music composer A. R. Rahman, director Imtiaz Ali, and the latter's daughter Ida Ali.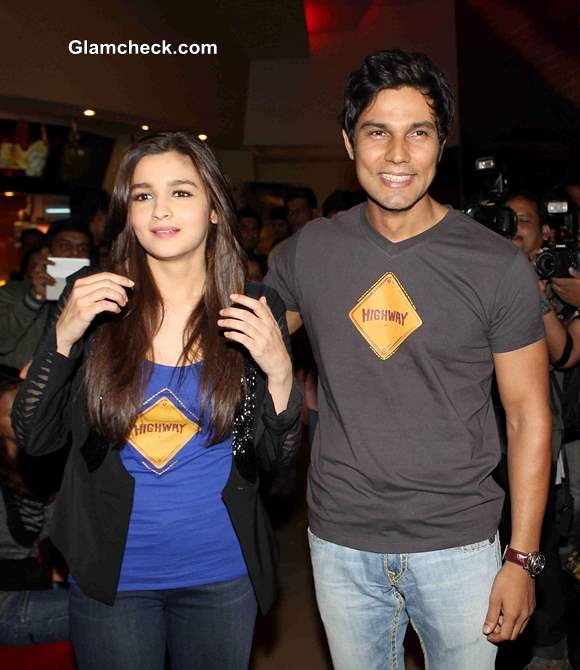 Alia Bhatt and Randeep Hooda Unveil Highway Trailer in Mumbai
Barring Rahman, they all wore T-shirts with Highway emblazoned on them. They all kept things simple with their looks, choosing casual and approachable outfits for the day.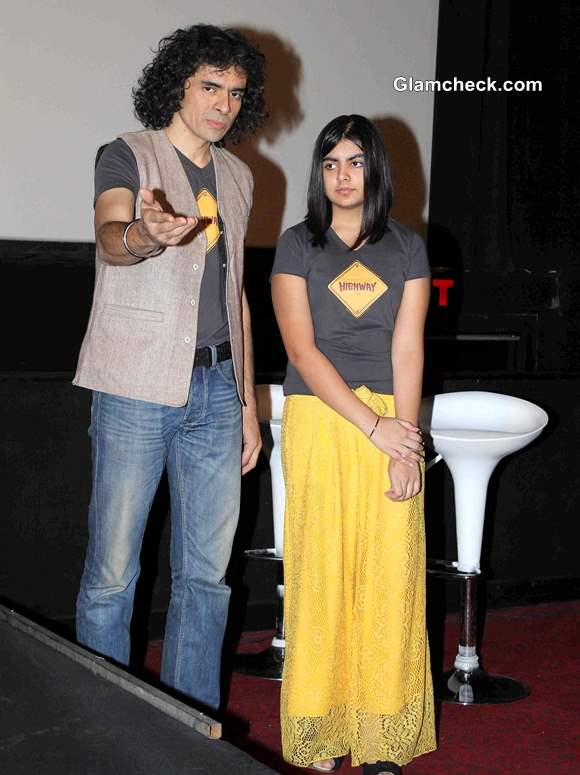 Filmmaker Imtiaz Ali along with his daughter Ida Ali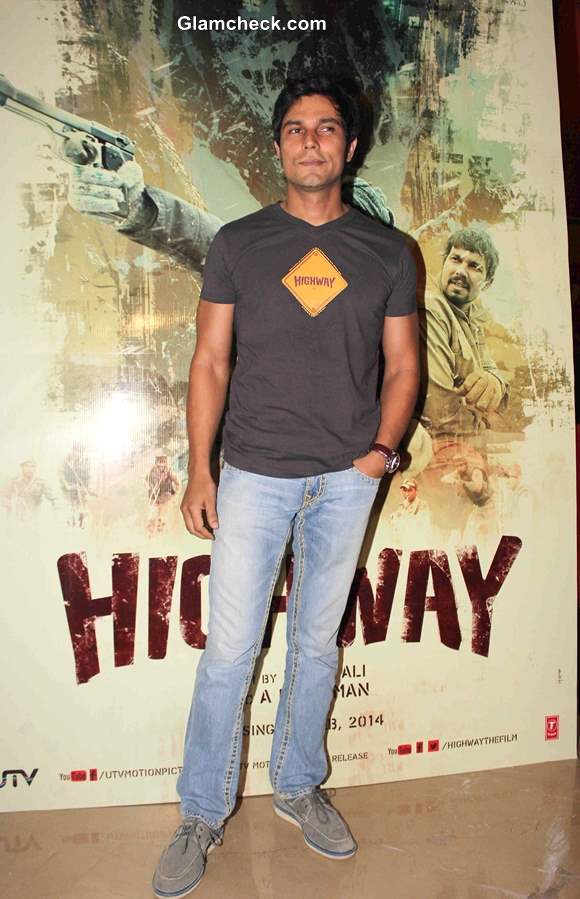 Randeep Hooda in Highway movie 2014
Randeep and Imtiaz both wore blue jeans with their tees, Imtiaz sported a beige, loose-fitting waistcoat as well. Young Ida paired hers with a full-length yellow lace skirt, rounding off the ensemble with black open-toed heels.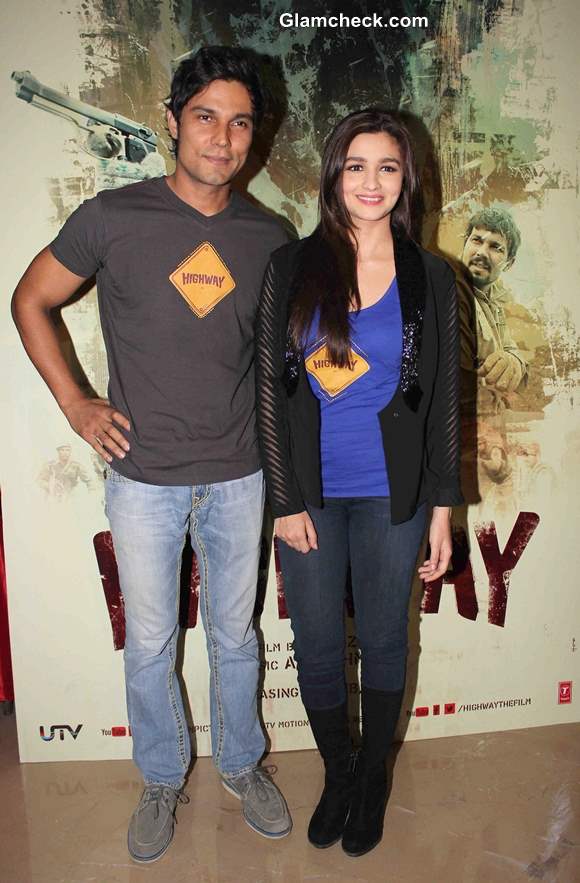 Alia Bhatt and Randeep Hooda at Highway Trailer Launch in Mumbai
Leading Lady Alia styled her look best, of course. She teamed her blue tee with deep grey skin-tight denims, a black jacket and black boots. It was a smart, chic, modern ensemble and everything about it is commendable.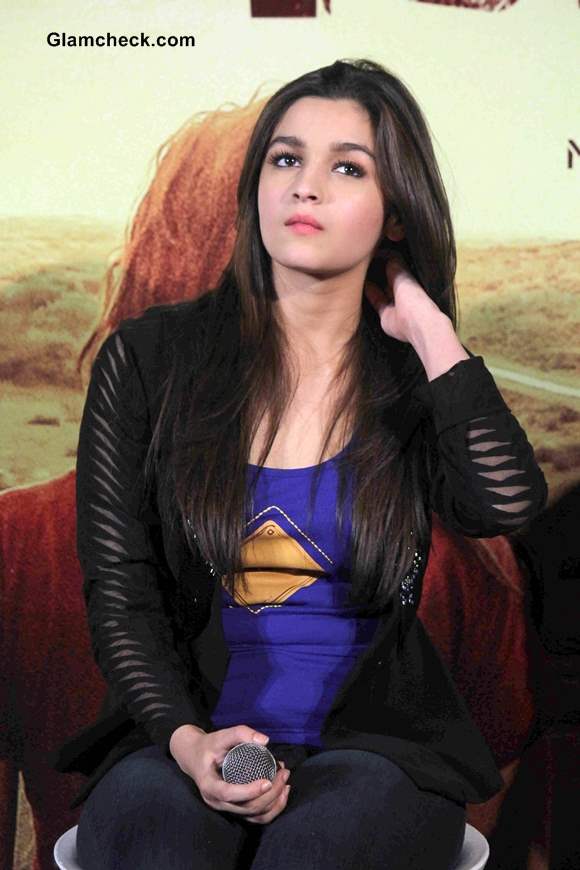 Alia Bhatt in Highway
Her hair and makeup were exemplary. Her highlighted locks had just a hint of waves as they cascaded down her shoulders from a relaxed side parting. Rose-dusted cheeks, pink lips and delicate eye makeup consisting of both black liner and black mascara completed her look.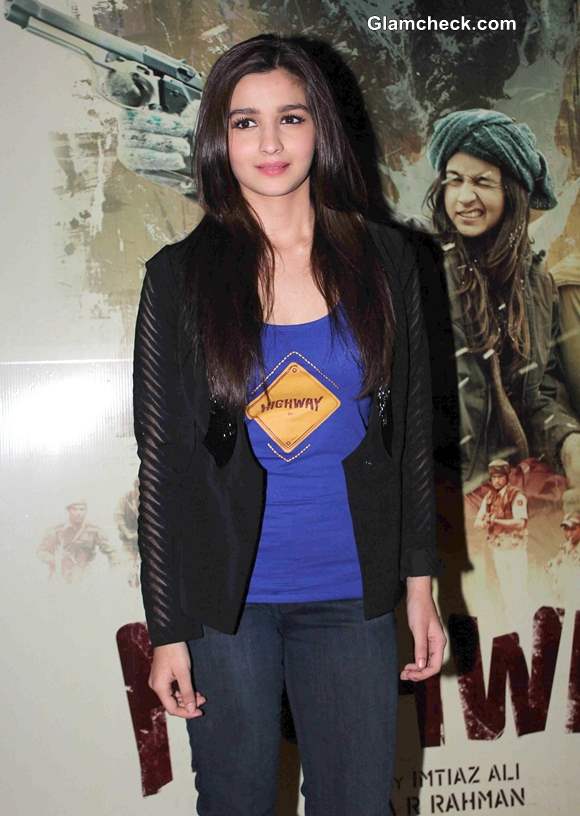 Alia Bhatt in Highway Movie 2014
She was quite anxious about the trailer launch and she said that she would be until the film was released. Her Twitter page announced the launch of the trailer as well as her nervousness. 
Alia Bhatt 2014
The film tells the story of a young city girl who is kidnapped, her journey with the kidnappers as they move her around from place to place, and how she eventually falls in love with the man who kidnapped her.
Highway is out on February 21, 2014. 
Solaris Images