Bollywood filmmaker, Vishal Bharadwaj was present with his wife and Bollywood playback singer, Rekha Bharadwaj ,Bollywood actors, Madhuri Dixit ,Huma Qureshi and filmmaker, Abhishek Chaubey during the music launch of their upcoming film, Dedh Ishqiya in Mumbai, India on December 19th 2013.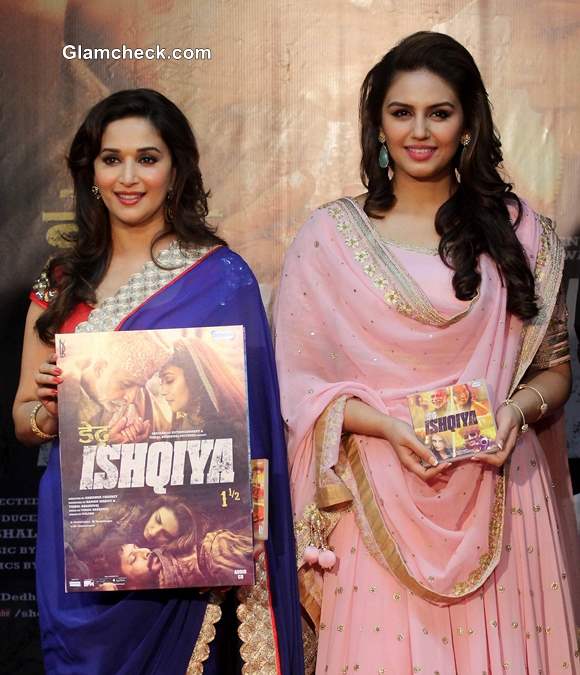 Madhuri Dixit and Huma Qureshi at the Launch of 'Dedh Ishqiya' Music
Madhuri Dixit looked stunning in a lovely bright color combination of purple and red where her sari was the former and her choli, latter. The simple sari was made to look heavy with a thick copper hued border and her sleeves also had interesting patchwork on it. See how simple additions can change your outfit so drastically? This can easily be tried at home with a plain sari to make it look from boring to glamorous.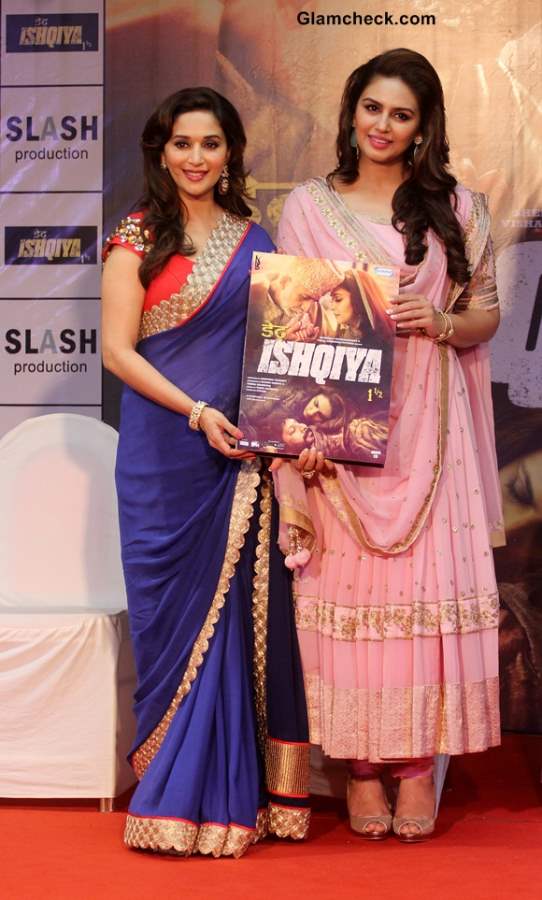 Madhuri Dixit and Huma Qureshi Launch Dedh Ishqiya Music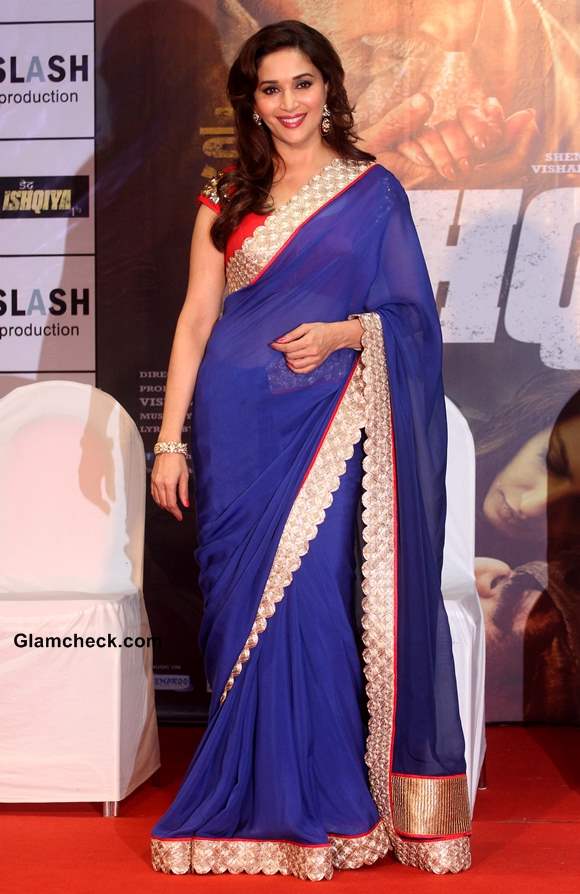 Madhuri Dixit in Blue Sari at the Launch of Dedh Ishqiya Music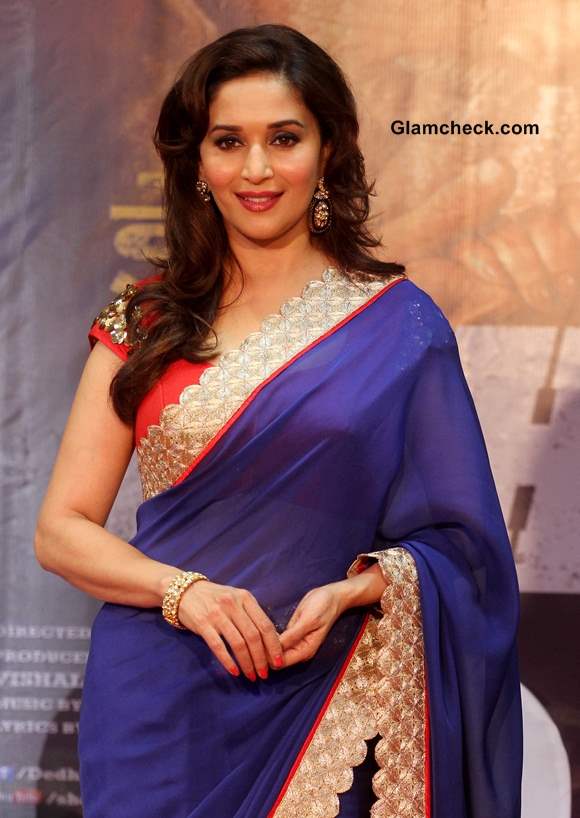 Madhuri Dixit at the Launch of Dedh Ishqiya Music
She left her mahogany colored hair open and wore beautiful circular earrings with a matching bangle on her hand. For makeup, she went for a dull maroon lipstick and black eyeliner on her grey eye shadow. Quite traditional we'll say but that's exactly what looks good on the star.
Huma Qureshi went for a subdued colour pallete by dressing up in a rose pink anarkali suit with subtle splashes of gold. Her attire had golden sprinkling all over the main body and had tiny gold flowers on the borders of her latkan clad dupatta, which she mostly drapes at the front.
Huma Quresh in Pink Anarkali at the Launch of Dedh Ishqiya Music
We love her choice of jewellery here, she paired her Indian ensemble with sea green gemmed droplet earrings which is giving a quirky twist to her look and the rose ring on her finger is also a must-have piece of the season! She left her long hair open and wore dark pink lipstick to finish of her look. We think Huma brilliantly paired contemporary style jewellery pieces with her anarkali suit.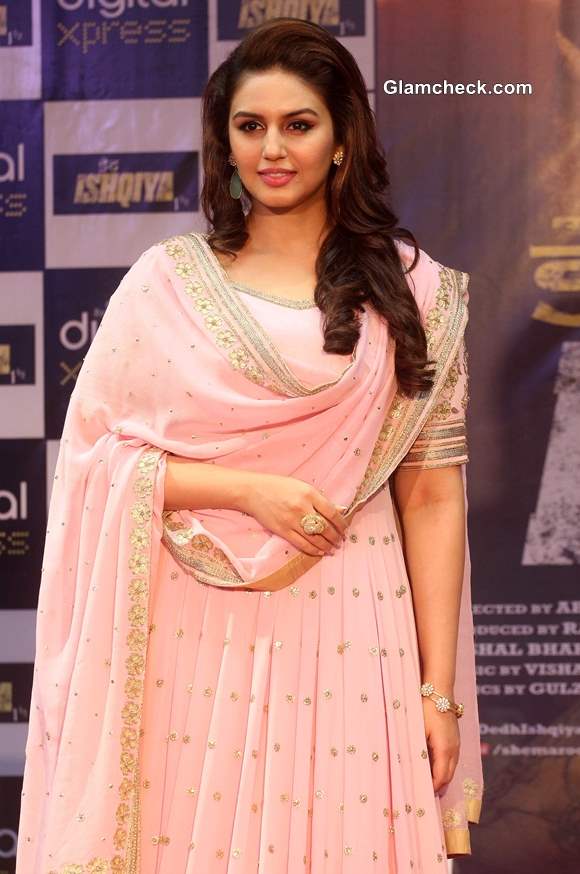 Huma Quresh at Dedh Ishqiya Music Launch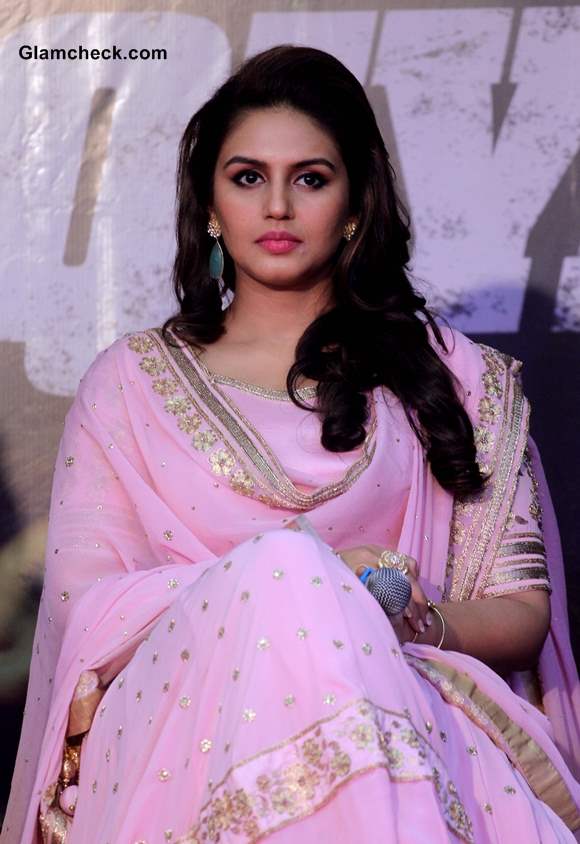 Huma Quresh in Pink Anarkali at Dedh Ishqiya Music Launch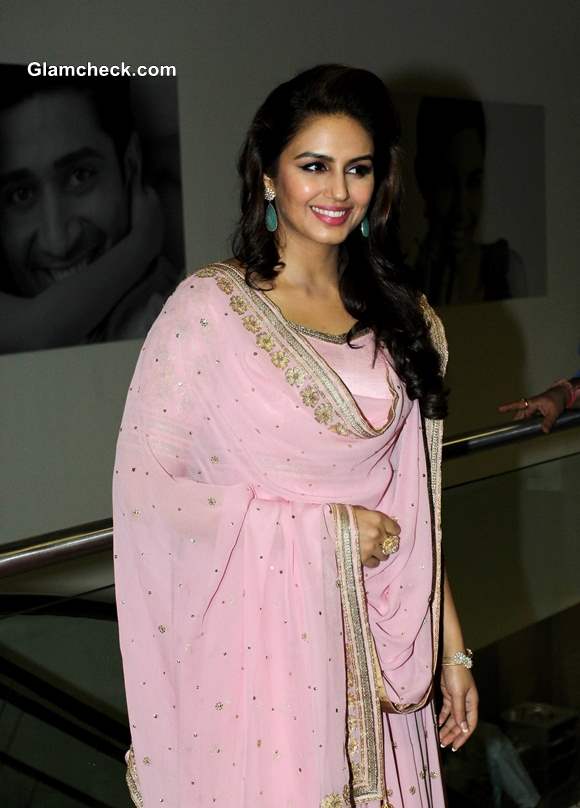 Huma Quresh in Pink Anarkali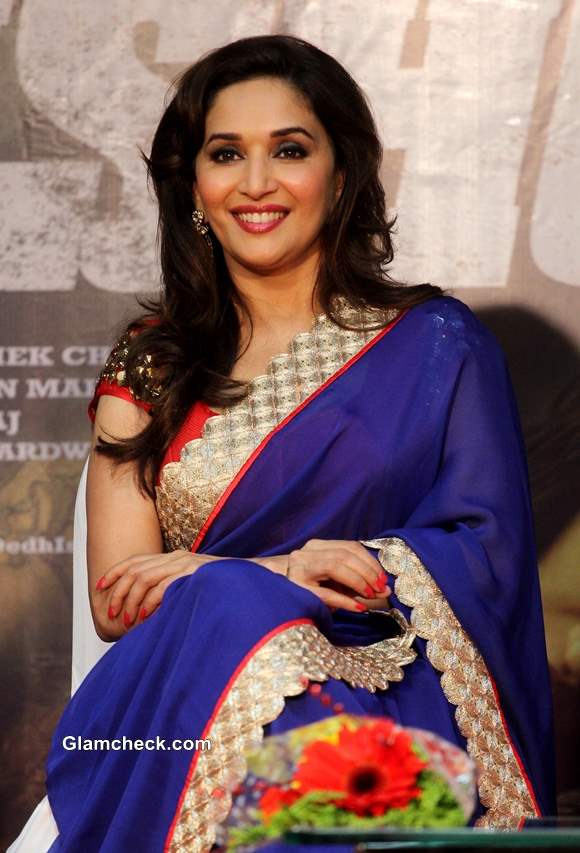 Madhuri Dixit at Dedh Ishqiya Music Launch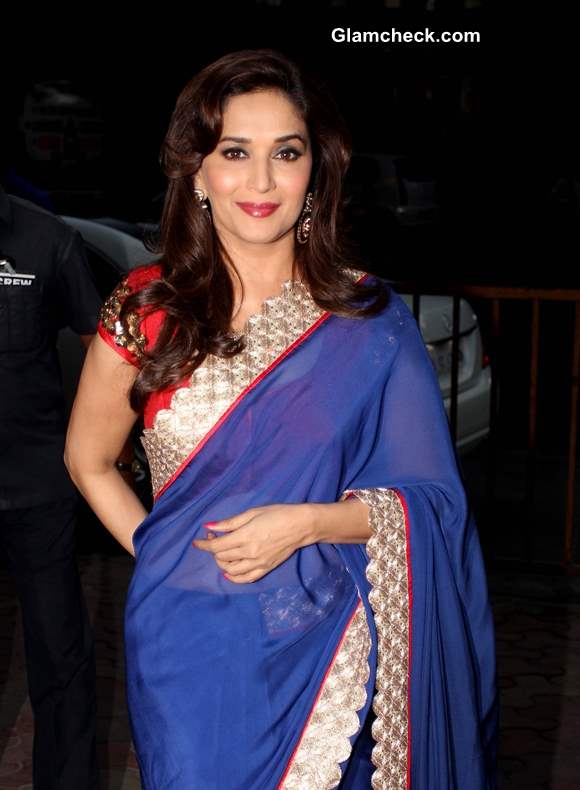 Madhuri Dixit in Blue Sari at Dedh Ishqiya Music Launch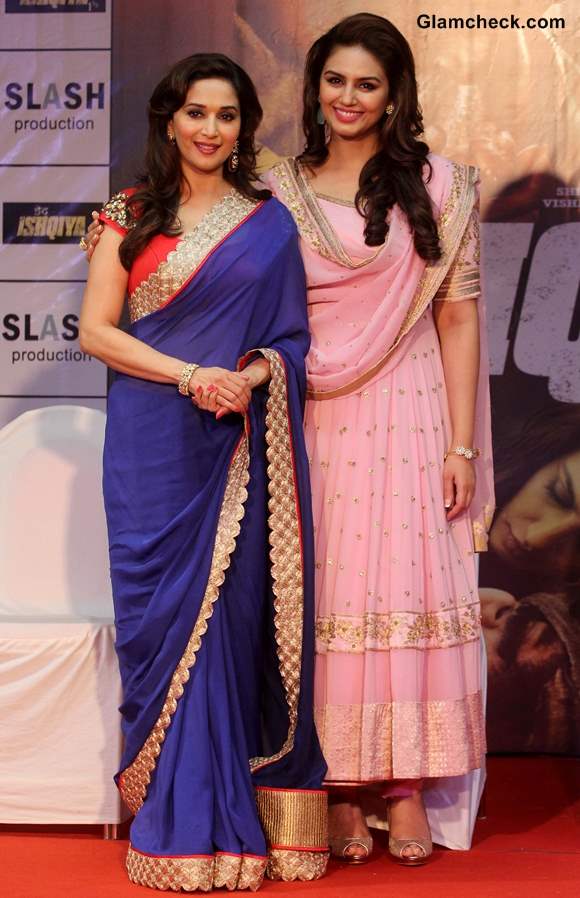 Madhuri Dixit and Huma Qureshi Dedh Ishqiya Movie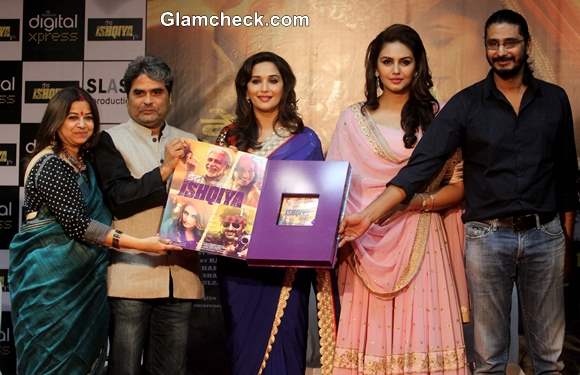 Dedh Ishqiya Music Launch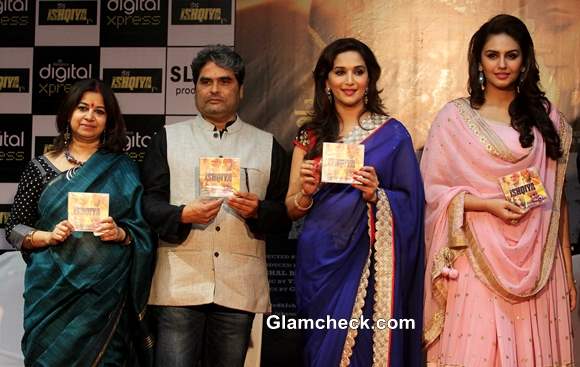 Launch of Dedh Ishqiya Music
Solaris Images