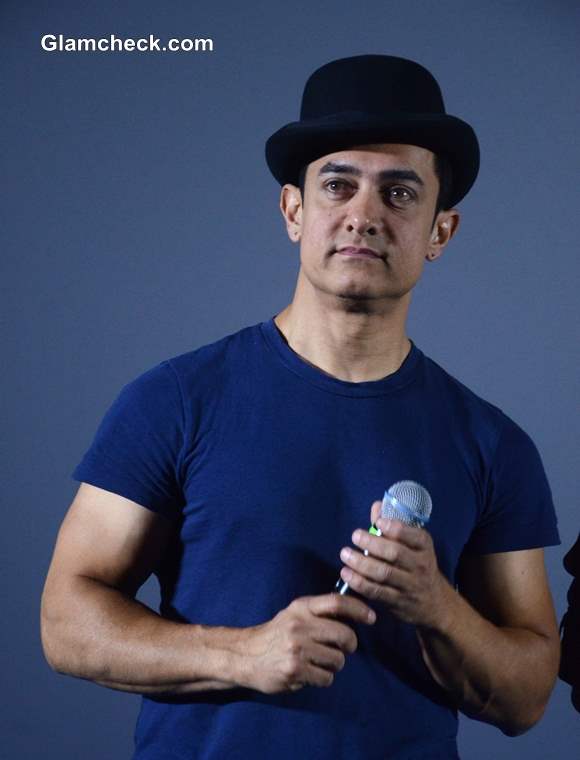 Mumbai, Jan 3 (IANS) Aamir Khan stepped out of his comfort zone to essay a negative role in his latest release "Dhoom 3". He says he chose to feature in such a role as he wants to exploit his talent as an actor to the hilt.
"I don't want to limit myself as an actor. It should not be like, 'He will only do logical stuff, or only films films with a social message'. I don't want to limit myself. I want to do all different kind of films," Aamir said here.
The idea behind doing "Dhoom 3", he said, was: "We wanted you all to experience a different thing on screen which has not been shown before."
Aamir pulled off a double role in the movie, and says he preferred his character as Samar over Sahir.
"I personally liked Samar more. Actually, the film is about two brothers' love story. We didn't reveal that aspect before the film's release. Maximum people have liked Samar more, but few of them who called me, like Govindaji and Anil Kapoor, they liked Sahir.
"I have received a lot of compliments for this film and I am very happy right now," he added.
Directed by Vijay Krishan Acharya, "Dhoom 3" also feaures Katrina Kaif, Abhishek Bachchan and Uday Chopra.