Bollywood actor Chitrangada Singh launched the Reliance Digital Filmfare 2014 table calendar in Mumbai, India on January 11, 2014.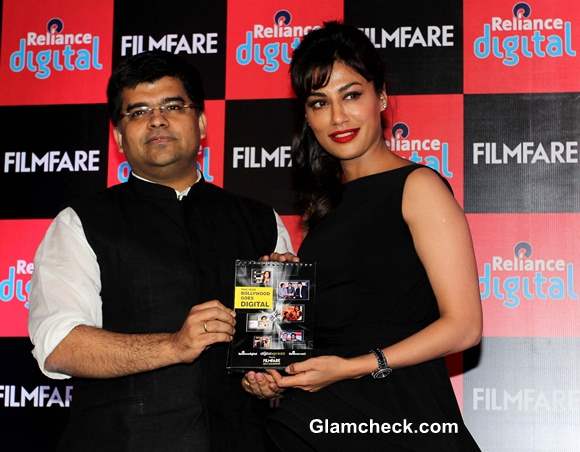 Chitrangada Singh Launches Filmfare 2014 Calendar
She looked stupendous, and we expect no less from this discerning fashionista. She chose to wear a little black dress by Gauri and Nainika. The knee-length number had a high neckline, was sleeveless, and displayed an exaggerated ruffle down the right side that fell halfway to her calves.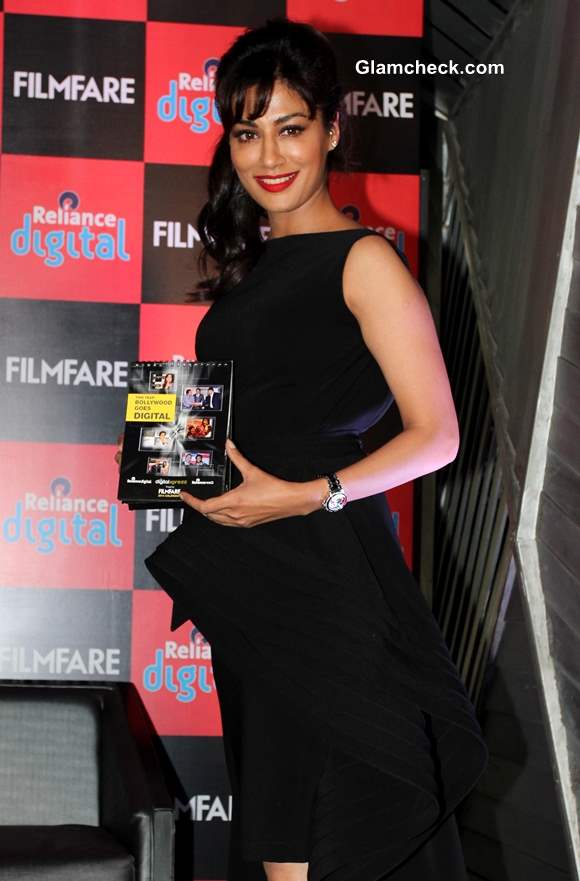 Chitrangada Singh Launches Filmfare 2014 Calendar in Gauri  & Nainika LBD
The ruffle was dramatic and looked good since the rest of the dress was so understated. Leave it to Chitrangada to add a little more spice and expression through the rest of the ensemble. She wore a pair of orange and white heels by Christian Dior to spruce things up. A delightful addition, we must say!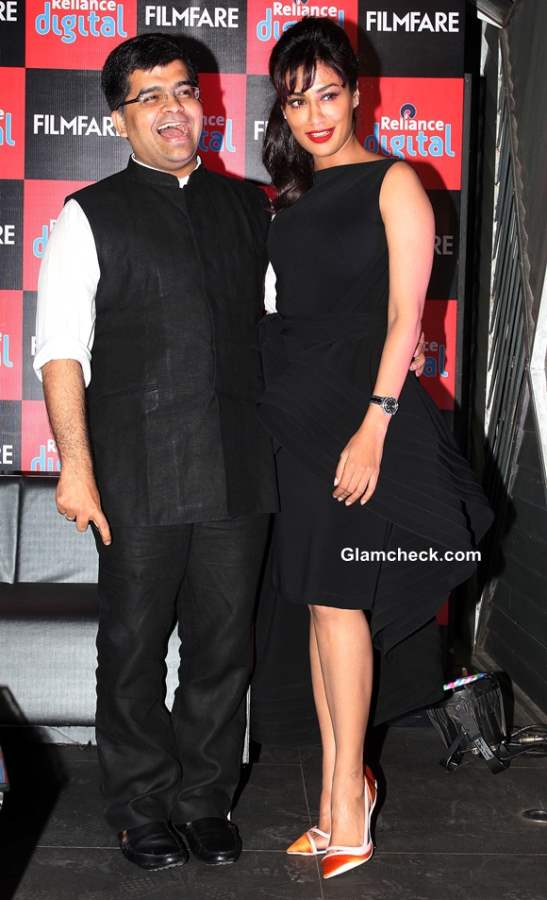 Chitrangada Singh at Filmfare 2014 Calendar Launch
A silver watch and diamond stud earrings were her only accessories. A curl ponytail with playful bangs and red lips completed her look.
The calendar features lovely Chitrangada, of course, as well as numerous other Bollywood stars including Priyanka Chopra who will be co-hosting the Filmfare Awards later this month along with fellow actor Ranbir Kapoor. And we're sure Chitrangada will be there looking just as ravishing as she did at this event, if not more so.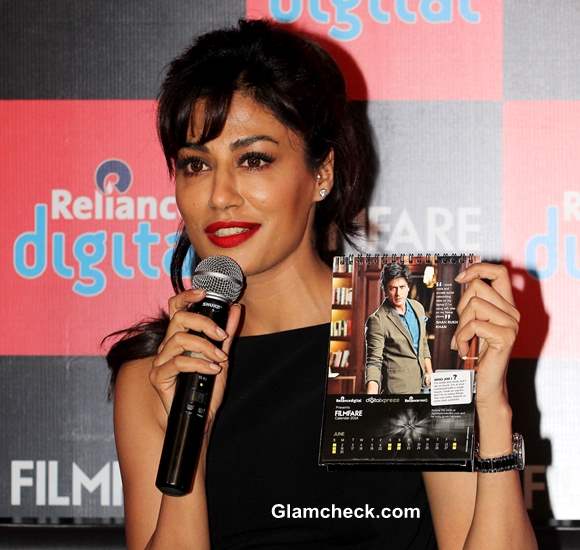 Chitrangada Singh Filmfare 2014 Calendar Launch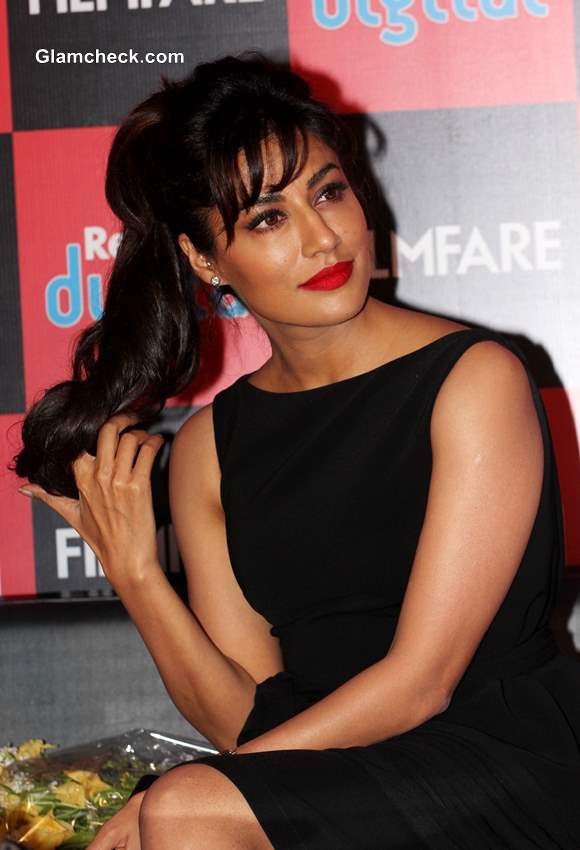 Chitrangada Singh 2014 Ponytail Hairstyle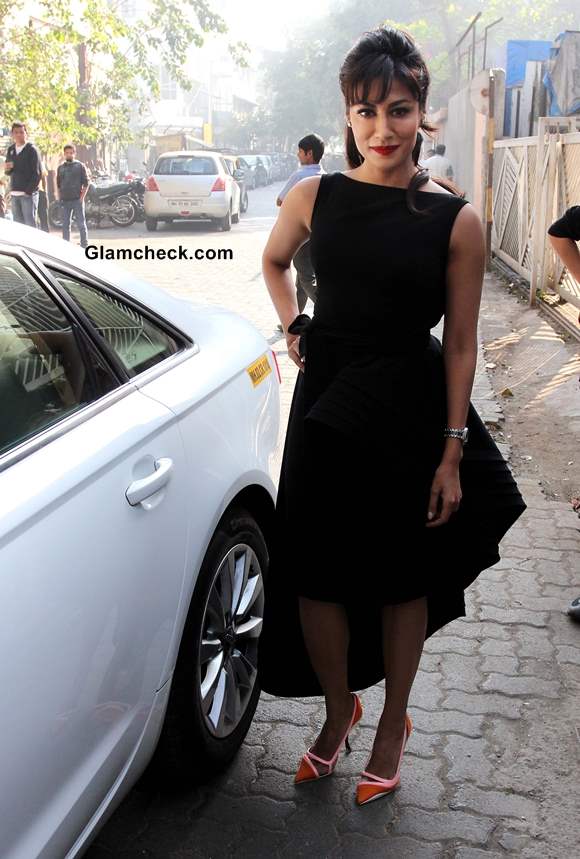 Chitrangada Singh 2014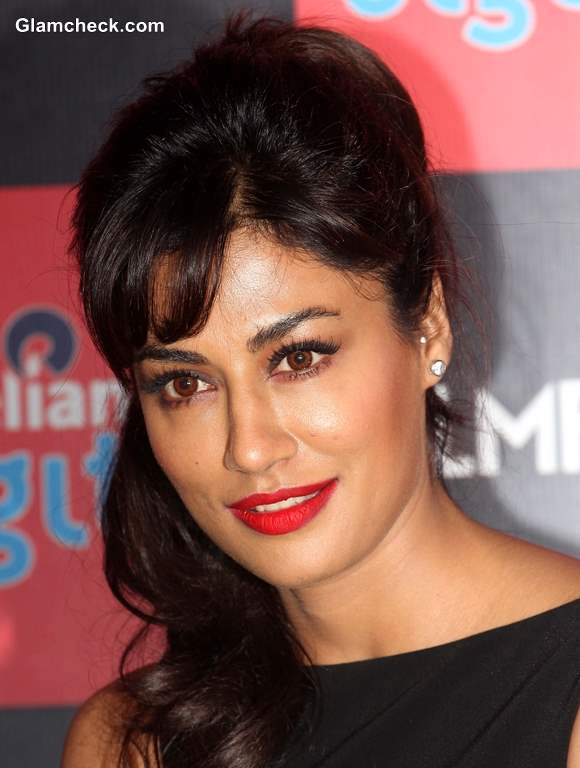 Chitrangada Singh 2014 Pictures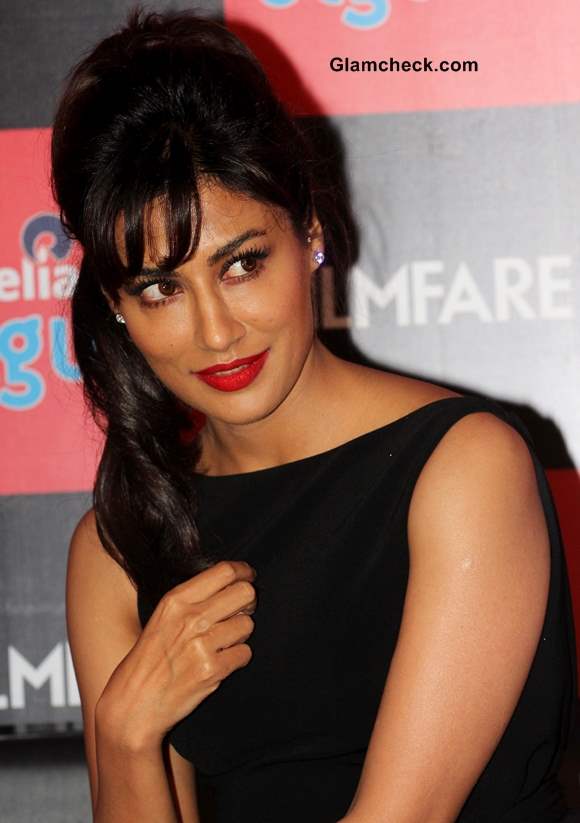 Chitrangada Singh 2014 Latest Pictures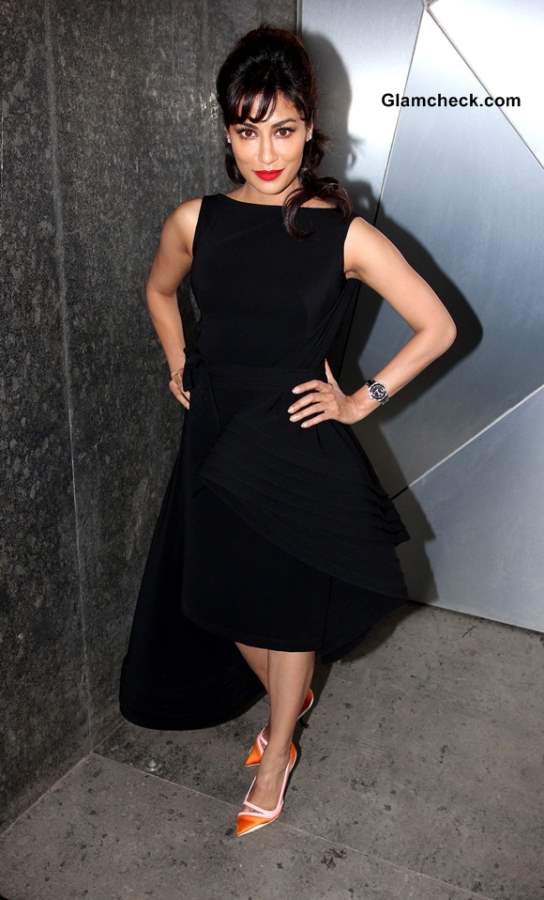 Chitrangada Singh 2014 Black Dress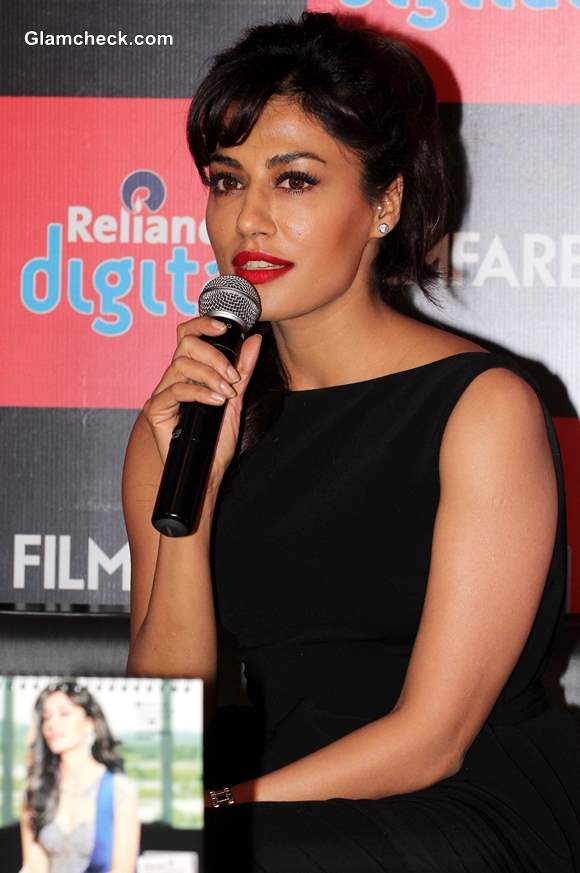 Chitrangada Singh 2014 Filmfare Calendar
Solaris Images