Bollywood filmmaker Abhishek Chaubey and actress Madhuri Dixit Nene promoted their forthcoming film "Dedh Ishqiya" in Mumbai, India on January 11, 2014.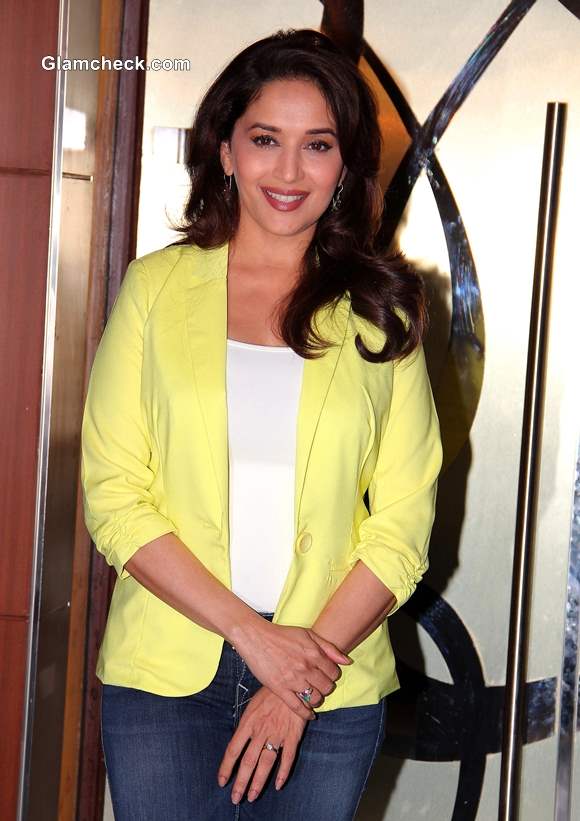 Madhuri Dixit Nene in Yellow Blazer at Dedh Ishqiya Promo
The star of that event was definitely Madhuri. She went with a simple and chic ensemble that would appeal to people from any generation.
Her basic outfit was a pair of blue jeans and a white tee. Standard wardrobe items that every fashionista can lay her hands on in a jiff. As were her pointy black pumps. For a bit of a trend factor to the look, she added a pale yellow blazer. Sure, the floral blazer trend is quite catching, but this style suits Madhuri way better and gives her a clean, respectable silhouette that we just adore.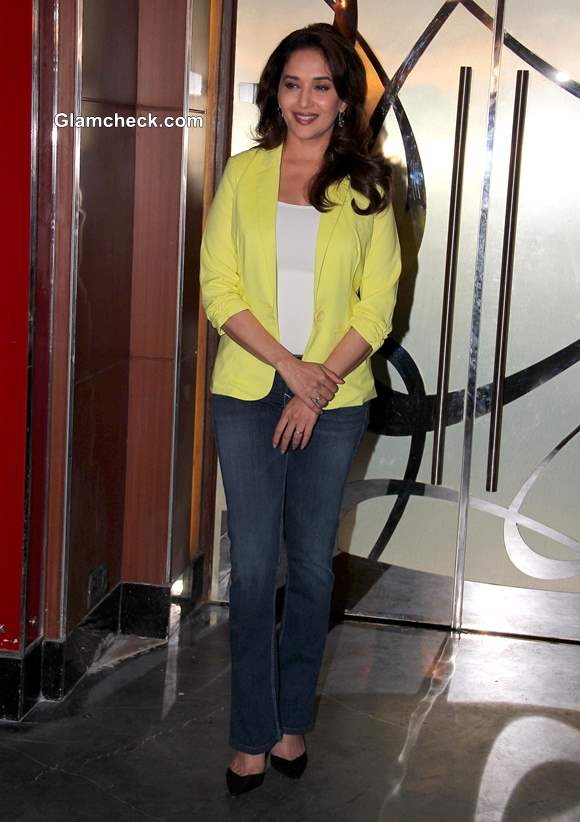 Madhuri Dixit in Yellow Blazer at Dedh Ishqiya Promo
She didn't go too far with the bling, choosing very understated finger rings and dangle earrings. However, we did see a bit of a glam touch with a studded belt. Well, why not? She is one of the original divas of Bollywood after all.
Her hair was styled in those timeless curls that we all know and love, and her makeup was natural and understated just like her.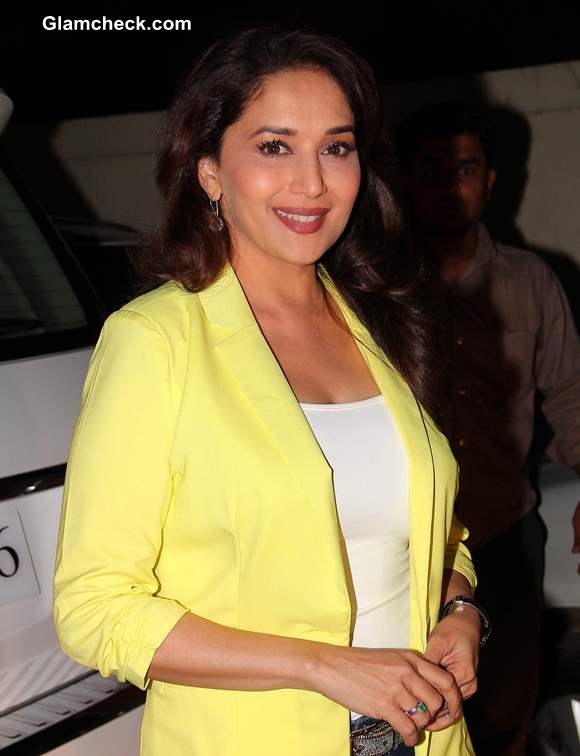 Madhuri Dixit 2014 at Dedh Ishqiya Promo
The whole look was typical Madhuri all the way – both classic and contemporary and wholly loveable.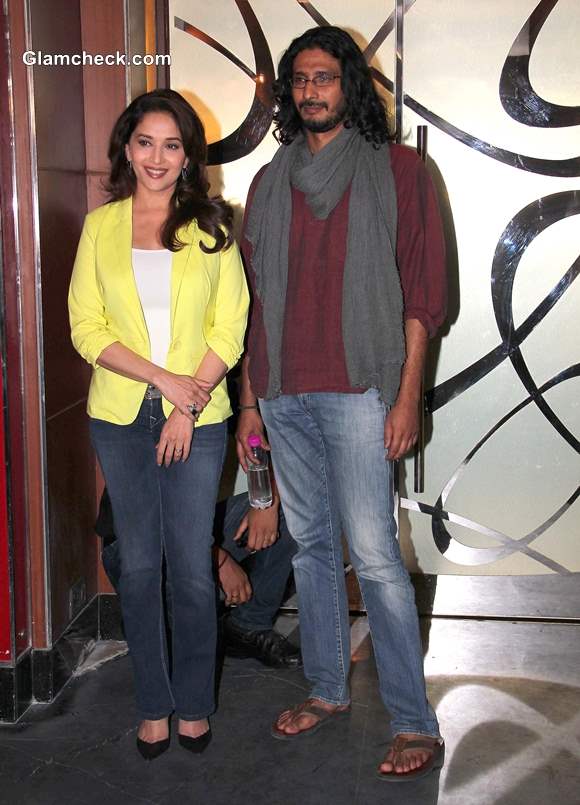 Bollywood filmmaker Abhishek Chaubey with actor Madhuri Dixit Nene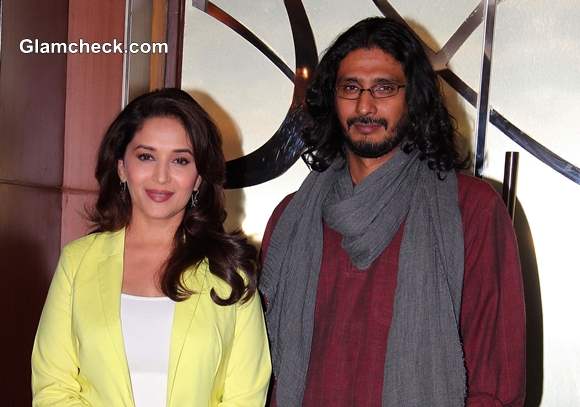 Madhuri Dixit at Dedh Ishqiya Promotions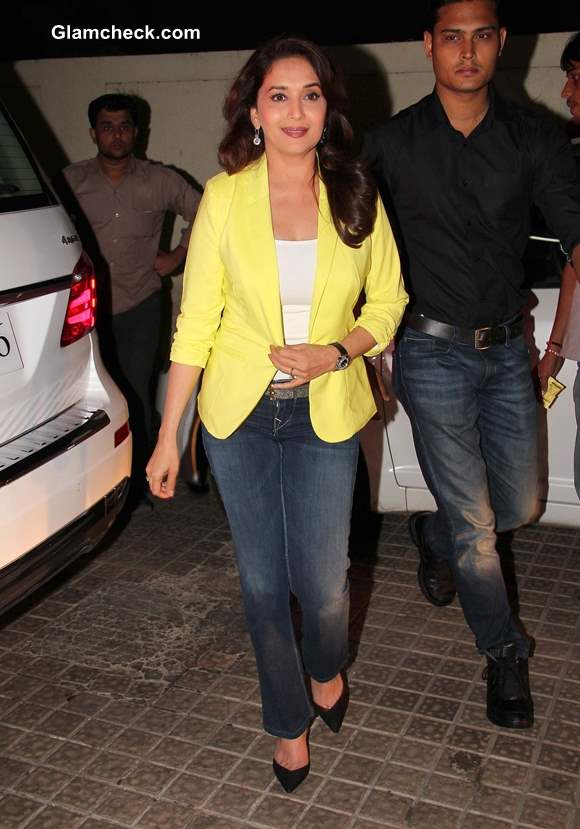 Madhuri Dixit in Yellow Blazer Blue Jeans at Dedh Ishqiya Promo
Solaris Images