Bollywood actors Salman Khan and Parineeti Chopra launched two new Suzuki two-wheelers in Mumbai, India on January 27, 2014. The VP of Suzuki Motorcycles India, Atul Gupta, was also present at the event.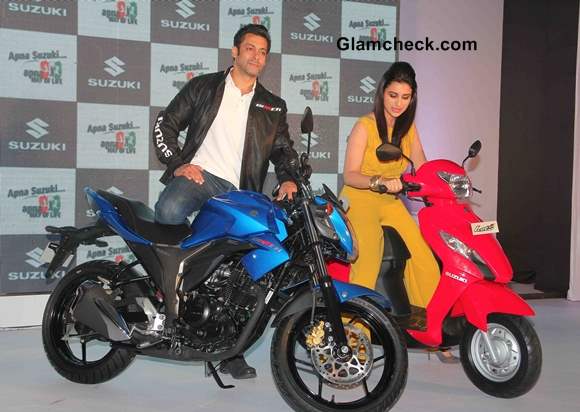 Salman Khan and Parineeti Chopra Launch Suzuki Lets' and Gixxer
Salman has been on Suzuki's payroll for a couple of years while Parineeti is the new fresh face for one of the new bikes. The duo unveiled Suzuki's latest Gixxer motorcycle and the Let's scooter. No prices have been mentioned yet. The Gixxer is more of a luxury bike for motorcycle aficionados while the Let's is targeted at the college-going demographic of India.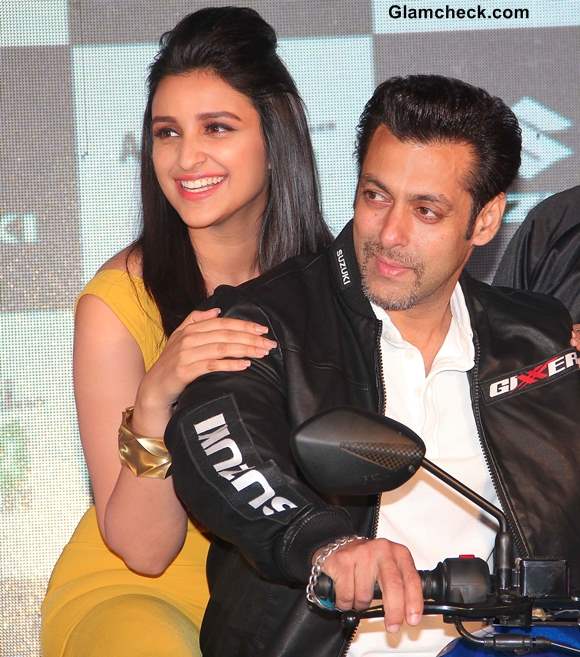 Salman Khan Parineeti Chopra Launch Suzuki Lets and Gixxer
Parineeti looked very chic at the unveiling in a mustard yellow jumpsuit that had wide-legged bottoms reminiscent of 70s styles. We love the grey pumps that accessorized the outfit as well as the gold cuff bracelet which was the only bling she sported. A half-up, half-down hairdo and natural makeup completed the look.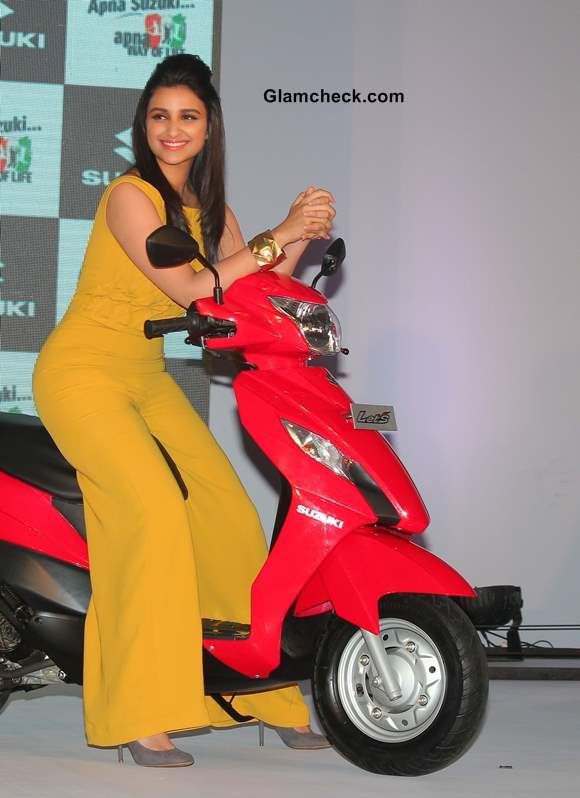 Parineeti Chopra at Suzuki Lets and Gixxer Launch
Meanwhile, Salman had more of a rugged biker dude look going in blue pants, a white tee and a black motorcycle jacket. He was also sporting a salt and pepper French beard which made him look quite dashing.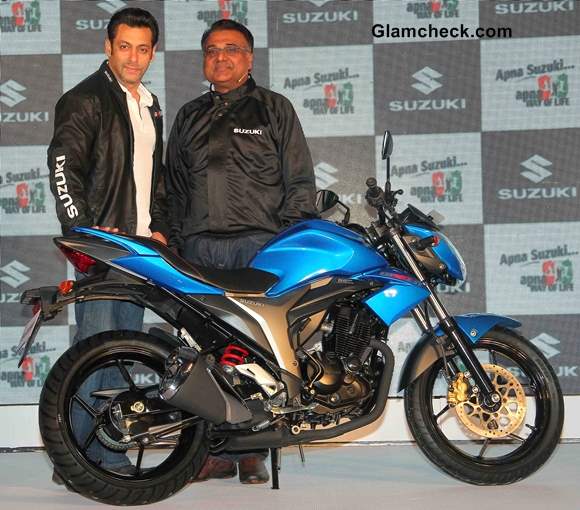 Salman khan at Suzuki Lets and Gixxer Launch
The couple seemed to be having quite the fun time at the event. Salman took the pillion seat on the Let's scooter with Parineeti in the rider's seat and they reversed roles on the Gizxxer as shutterbugs clicked away.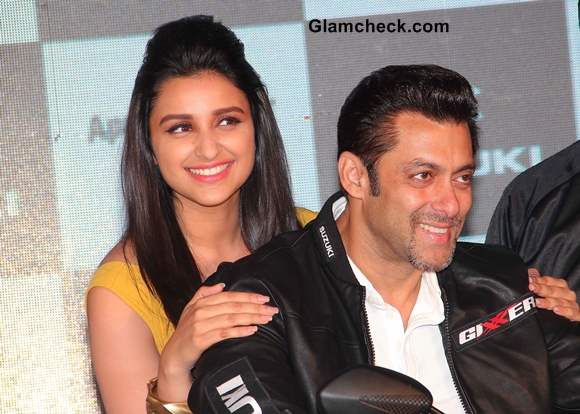 Parineeti Chopra and Salman khan at Suzuki Lets and Gixxer Launch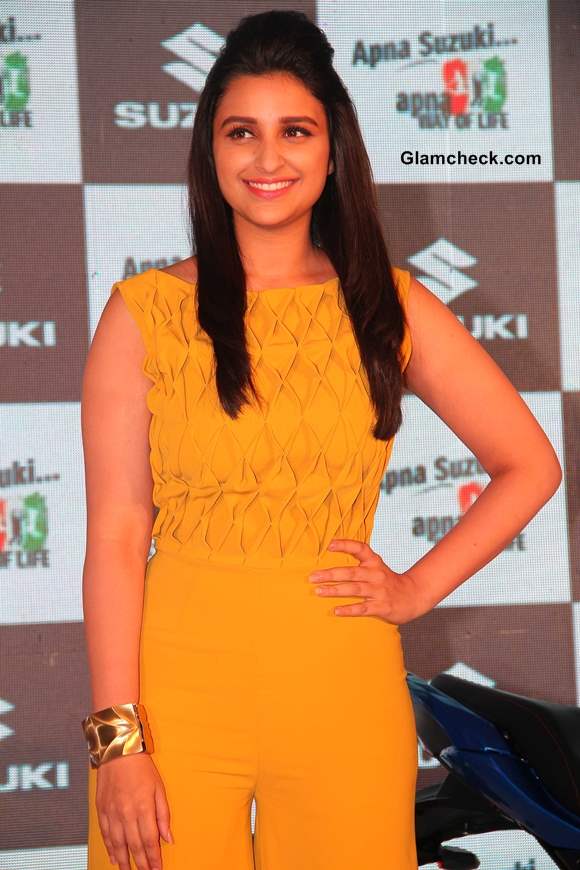 Parineeti Chopra 2014
Solaris Images