The cast of "Queen" including Kangana Ranaut, Lisa Haydon and Rajkumar Rao were present at the music launch of the upcoming film in Mumbai, India on February 2, 2014. Also in attendance were the film's director Vikas Bahl and music composer Amit Trivedi.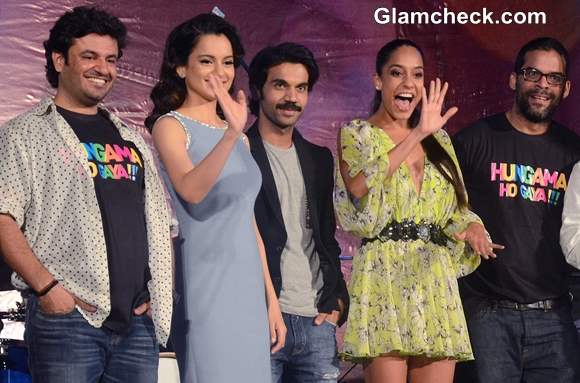 Celebs at 'Queen' Music Launch
Of course, it was the ladies who stole the show in their fashionable avatars for the day. The event saw the Kangana matching "thumkas" to the song "London Thumakda" from the movie, which is already ruling hit songs lists. She sure looked like she was having a ball and was dressed the part too.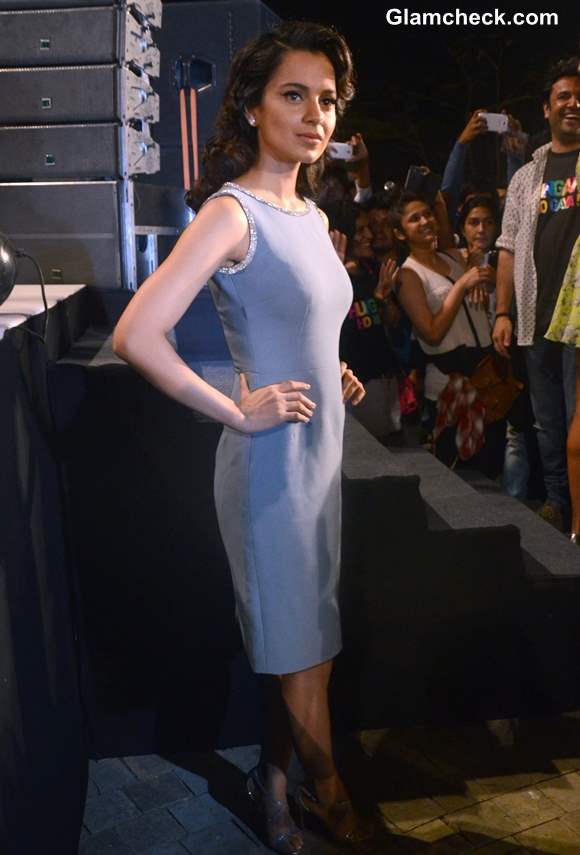 Kangana Ranaut at 'Queen' Music Launch
Ms Ranaut chose a powder blue shift dress for the event and wore a slinky pair of strappy silver stilettos. Her hair was done up in a vintage open style and kept side parted, in a fashion reminiscent of yesteryear beauties. The makeup was kept minimal, subtle and nude with thick eyeliner accentuating the eyes. We can't take our eyes off those huge solitaires that are adorning her ears. Neat!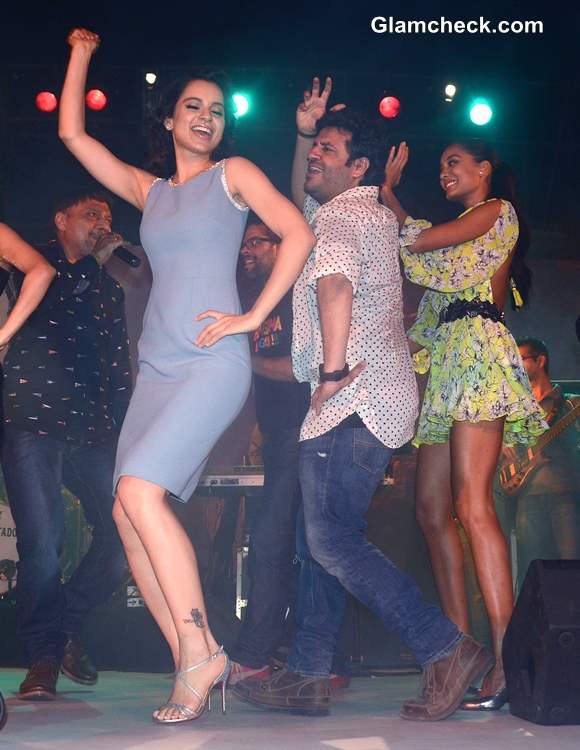 Kangana Ranaut 2014 pics Queen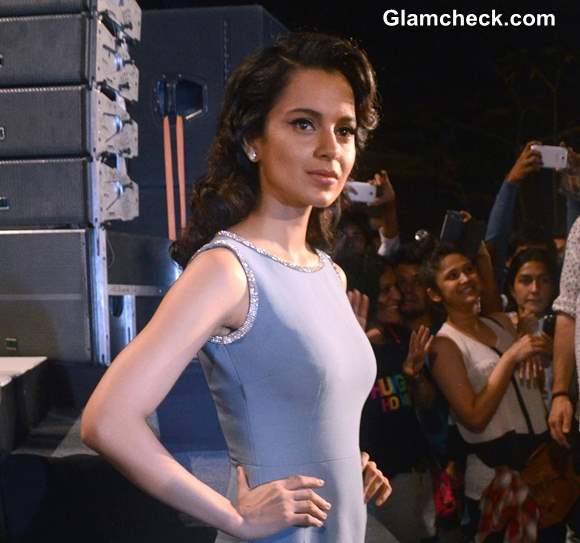 Kangana Ranaut 2014 at Queen Music Launch
Joining her on the stage was doe eyed, former model turned actress Lisa Haydon – who was dressed to kill. She wore a sexy-chic number that we seriously want for ourselves! It was a white and yellow floral printed dress in a flared style that ended at the thighs.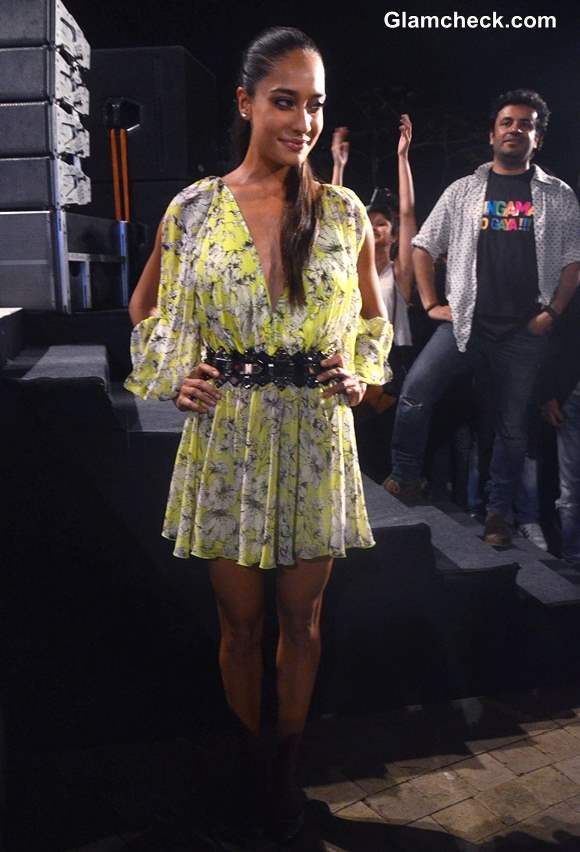 Lisa Haydon 2014 at 'Queen' Music Launch
A plunging neckline added a lot of oomph to the already oomphy lady! The back of the dress was, well, backless – except for the multi "parandi" style tassles that were used to hold the two sides of the dress together. The long sleeves that featured cutouts also added more chutzpah to the outfit. An encrusted belt cinched the waist of the dress; it also complemented the metallic pumps on her feet. Lisa kept her hair tied in a sleek pulled back pony. Subtle smokey eyes and glossy lips were the highlight of her makeup. 
Amit regaled the audience with a live rendition of some songs from the soundtrack including Gujariya, London Thumakda and Badra Bahaar.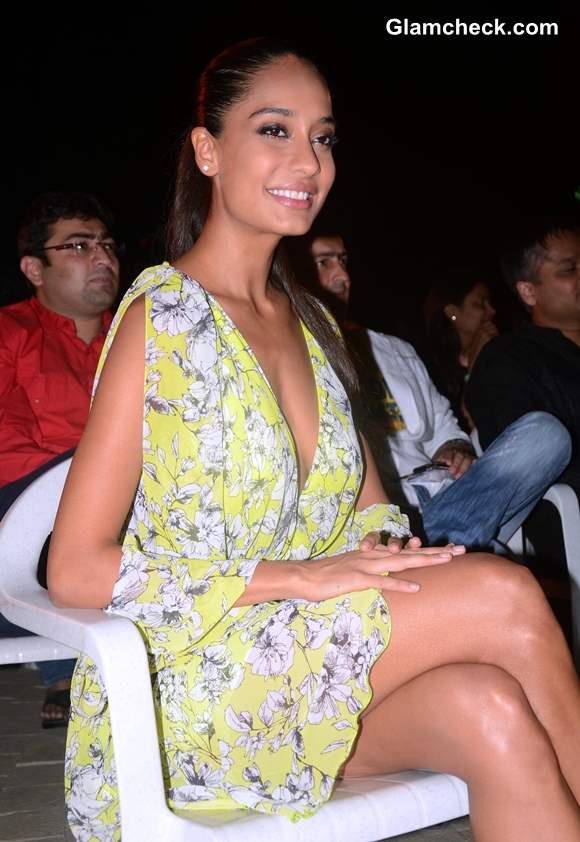 Lisa Haydon 2014 pics Queen Music Launch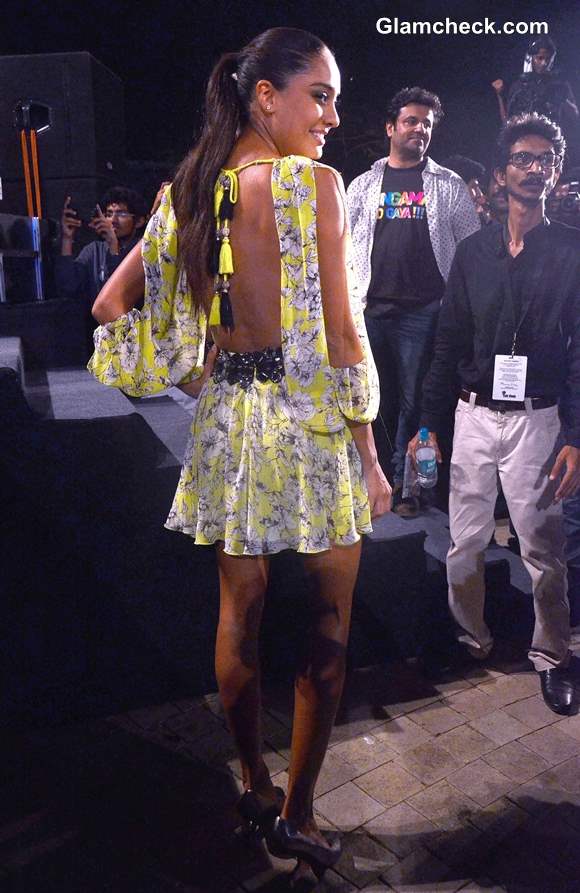 Lisa Haydon at Queen Music Launch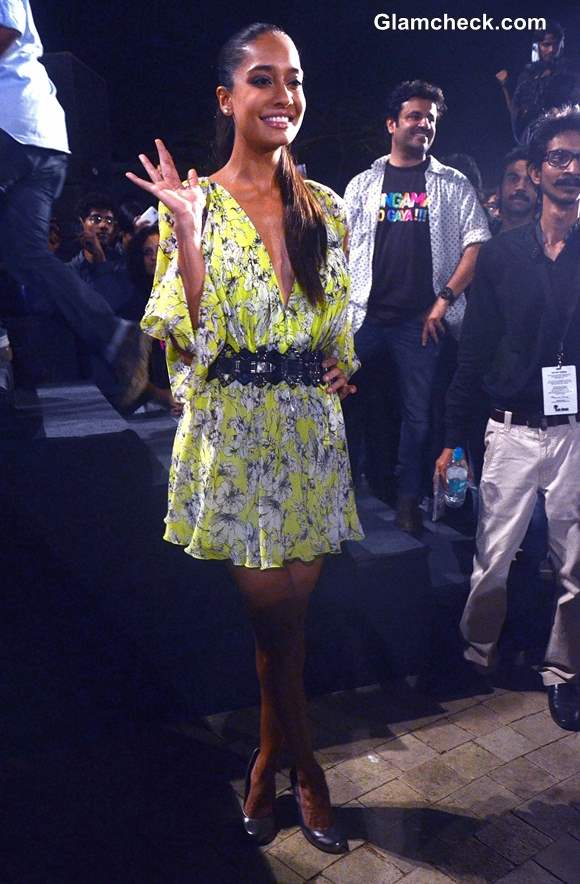 Lisa Haydon Queen Movie 2014
Both the ladies look wonderful and it seemed that they had a great time at the music launch – and why wouldn't they! It was their day and movie after all. 
The plot of Queen is an interesting one and thankfully deviates from the tired, old love stories that Bollywood has plagued us with for some time. Kangana plays a sheltered Punjabi girl who is shocked when her fiancé (Rajkumar) calls of the wedding. But rather than cry about it, she decides to go on her planned honeymoon alone. What follows is a late coming-of-age as Kangana discovers who she is and what she's made of.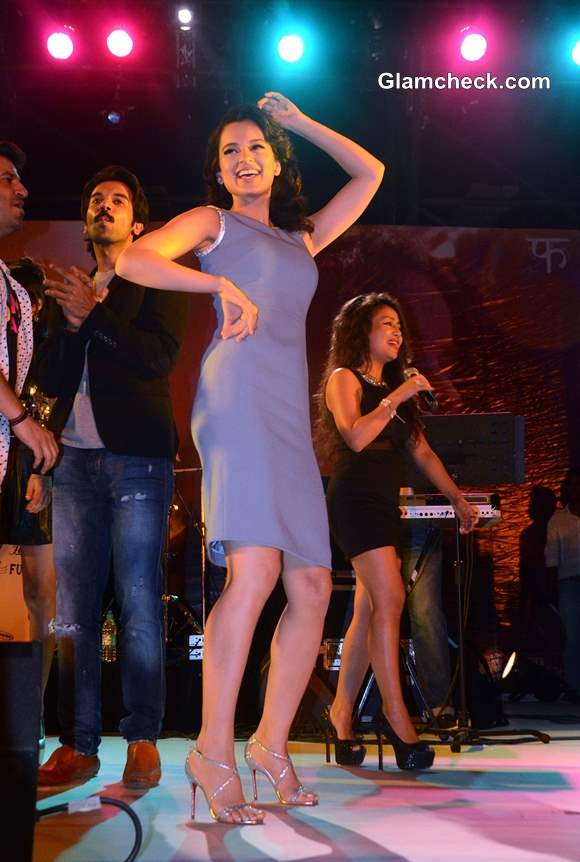 Kangana Ranaut 2014 Pics at Queen Music Launch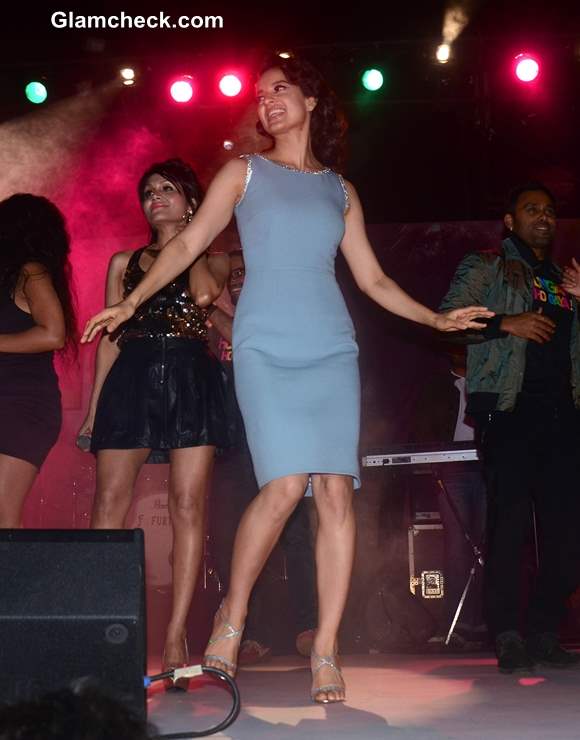 Kangana Ranaut 2014 Queen Music Launch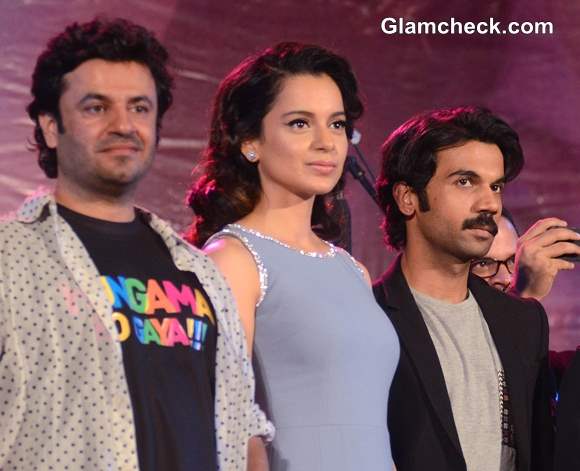 Queen Music Launch 2014
Queen releases on March 7, 2014. 
Solaris Images