Bollywood actress Kareena Kapoor is the new face of Naturals Salon Chain. The news was announced at an event in New Delhi, India on February 12, 2014. She takes on the reigns of brand ambassador from fellow actress Genelia D'Souza who was instrumental in the chain's expansion from just 80 to 340 salons across the country.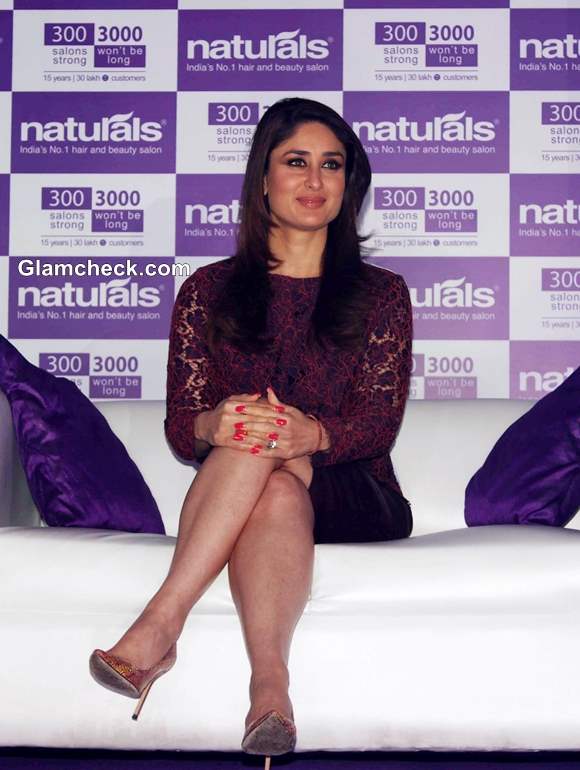 Kareena Kapoor Replaces Genelia DSouza as Naturals Salon Ambassador
C. K. Kumaravel, the CEO of the salon chain, said he was sure that Kareena would now take that number up to 3000. He revealed that as part of her two-year contract she would appear at select salons for particular festivals and he had also thought of a contest although nothing had been finalised yet.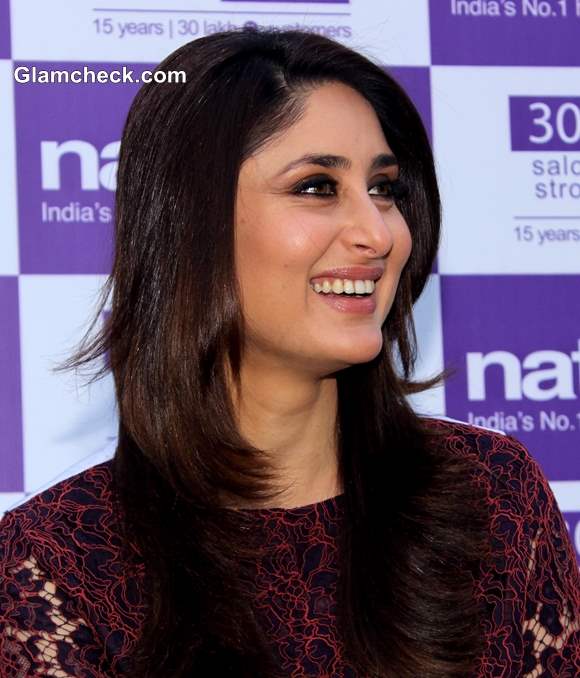 Kareena Kapoor 2014 as Naturals Salon Brand Ambassador
There are several Naturals Salons in South India and Kumaravel said he hopes to make the name a household one in the north and west too in places like Gujarat, Maharashtra, Delhi and Punjab. There are plans to open over two dozen of them in Delhi alone by the end of this year.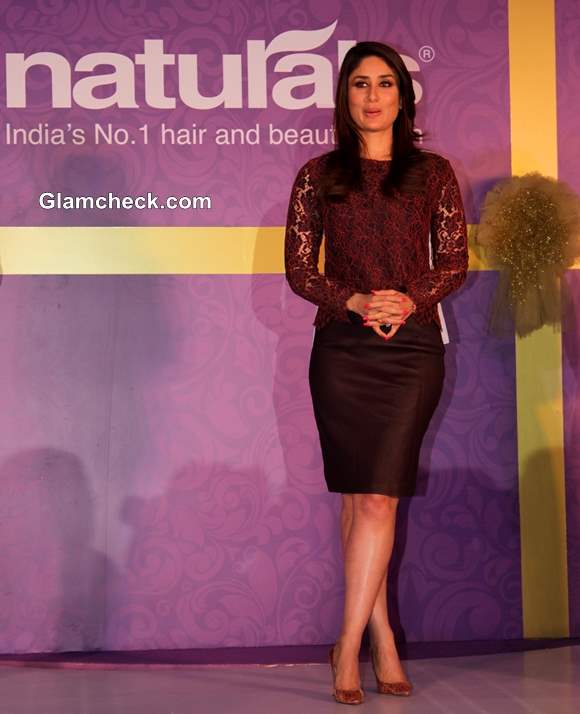 Kareena Kapoor 2014 Naturals Salon Brand Ambassador
Kareena definitely seemed to be enjoying her time in the spotlight at the press meet, smiling the whole time she was there. And, of course, she looked incredibly sexy at it. The Jab We Met star looked ravishing in a lacy maroon top and black leather skirt. The accents of color brought on by her snakeskin brown pumps and fuchsia nails were titillating. Flicked-out ends and her go-to kohled peepers rounded out her look.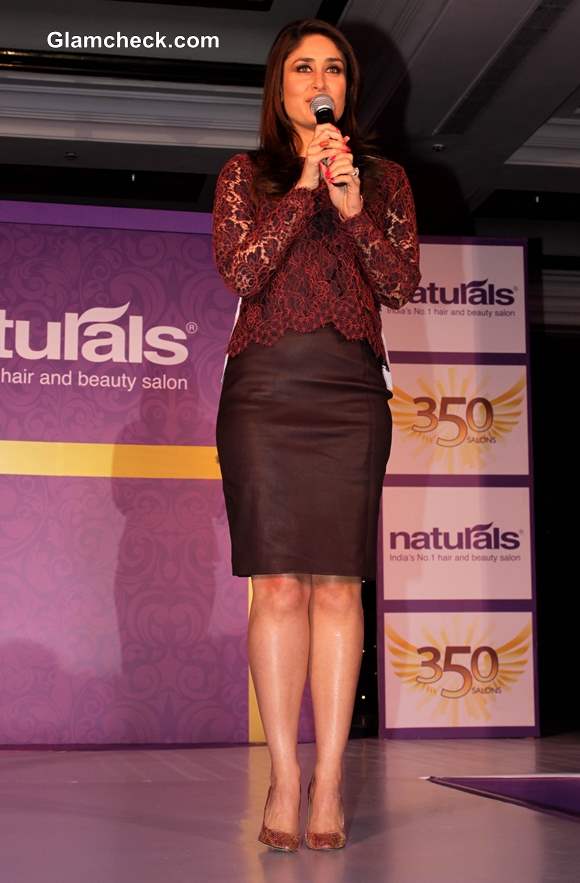 Kareena Kapoor 2014 Naturals Salon Ambassador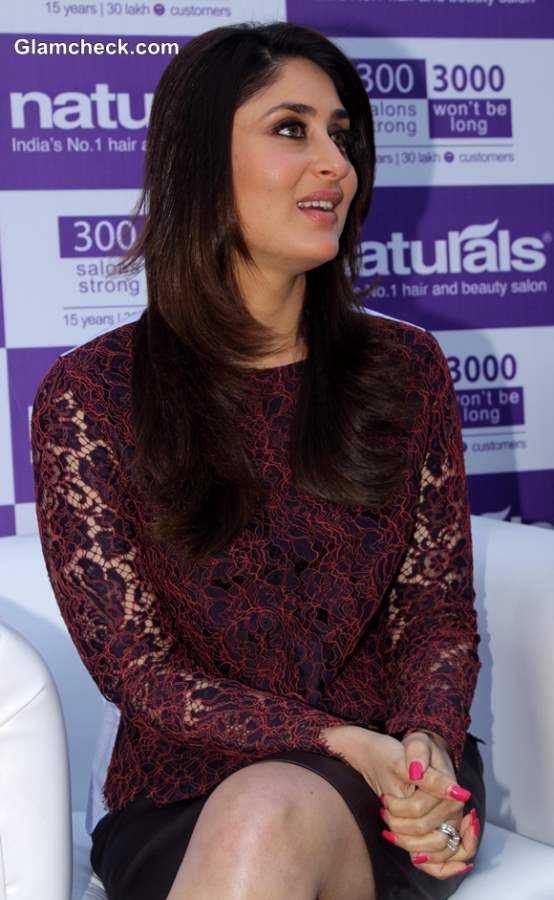 Kareena Kapoor 2014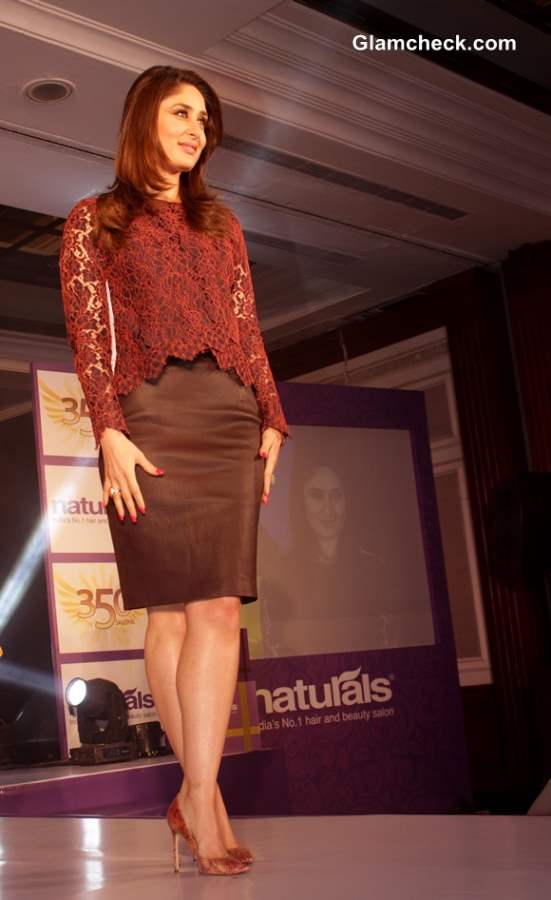 Kareena Kapoor as Naturals Salon Ambassador
Solaris Images