Bollywood actress Madhuri Dixit jetted to Kolkata, India with director Soumik Sen on February 21, 2014 to continue her tireless promotion for her upcoming film "Gulaab Gang" which releases on March 7, 2014.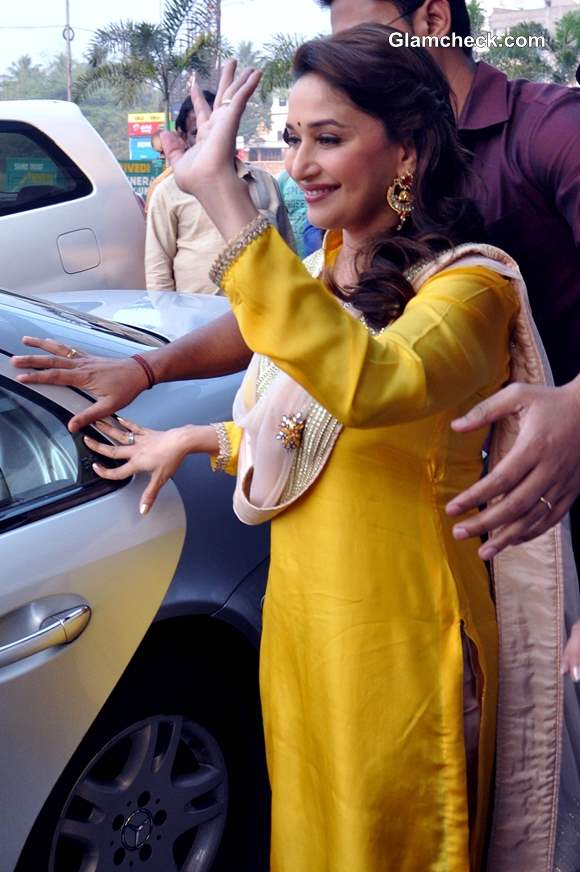 Madhuri Dixit Takes Gulaab Gang Promo to Kolkatta
Her look at this press meet was almost plain Jane, but only in comparison to the high-end ensembles she usually sports. This time, she wore a yellow, full-sleeved salwar kameez with gold and ruby dangle earrings being her main accessory. Her hair was set in her trademark curls while a black bindi, plum lips and defined peepers completed the girl-next-door ethnic avatar.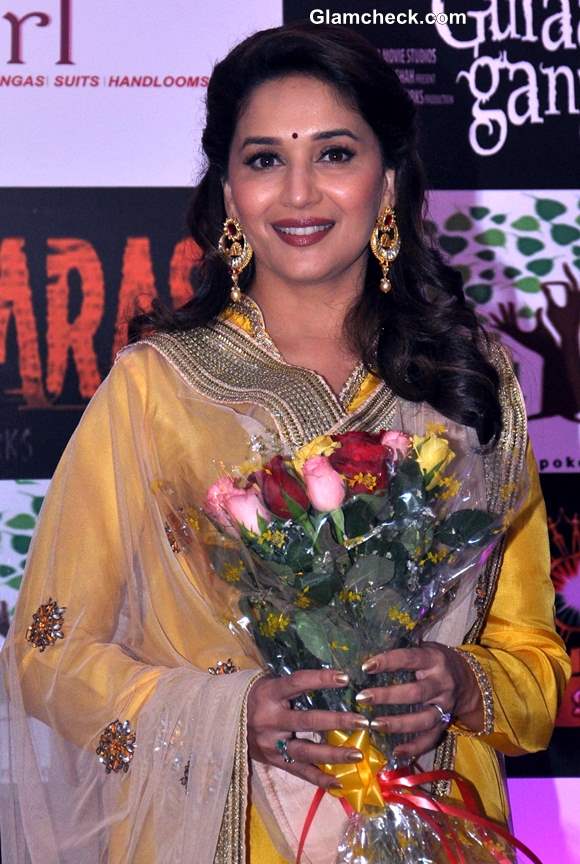 Madhuri Dixit movie 2014 Gulaab Gang
Gulaab Gang is a very women-centric film, as stressed once more by Soumik. He said he wanted to make a movie where the main cast were all women and the men played only marginal or supporting roles. He seems to have managed just that with Madhuri and Juhi Chawla in the lead and Huma Qureshi forming a part of the main cast.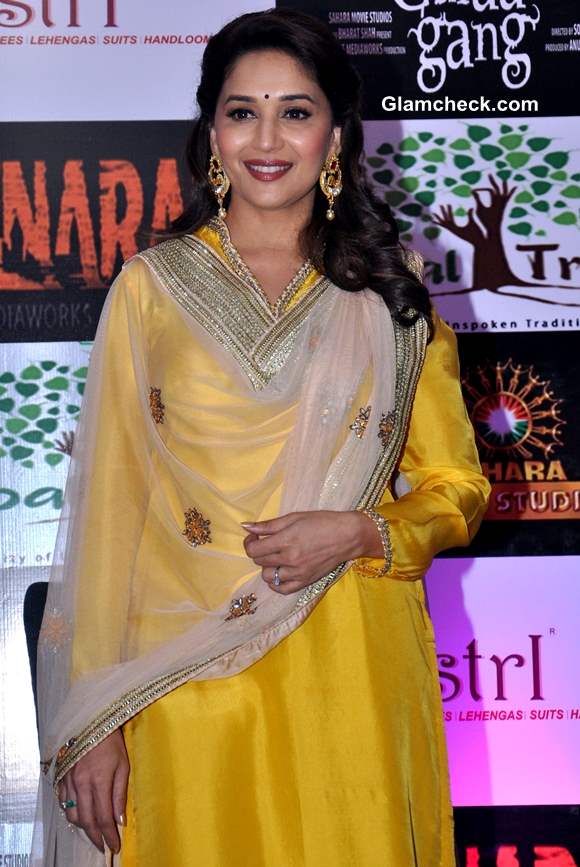 Madhuri Dixit Promotes Gulaab Gang in Kolkatta
Meanwhile, Madhuri talked about what should be done to increase women's safety – a very hot and crucial topic today. She said it was imperative that the government draft policies that guaranteed the safety of girls and women. In addition, she said,it is important to teach girls about self defence from a very young age so that they are at least equipped to protect themselves.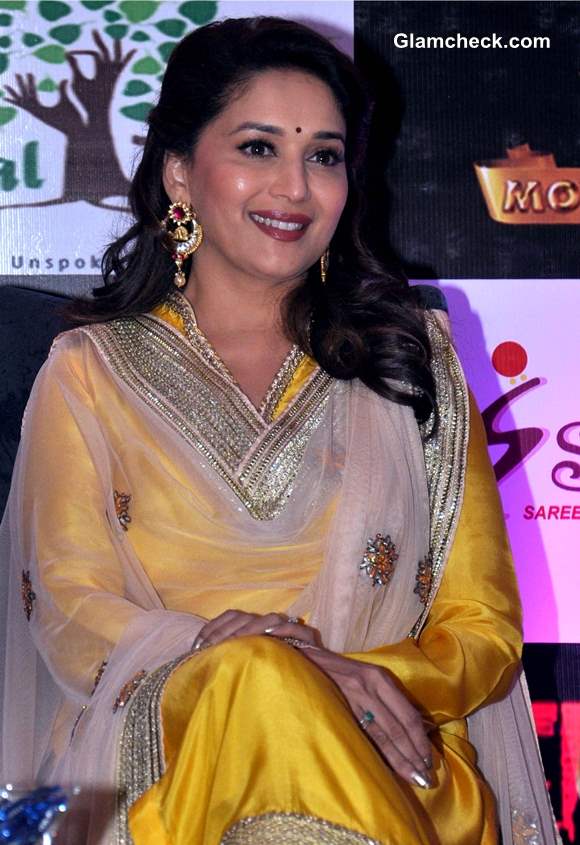 Madhuri Dixit in Gulaab Gang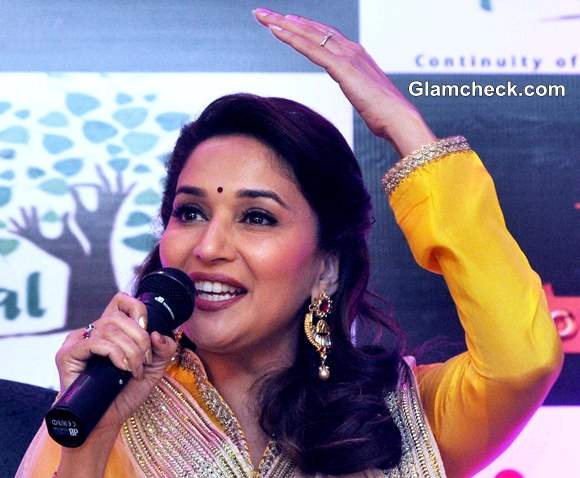 Madhuri Dixit 2014 Gulaab Gang
Solaris Images