Bollywood actor Farhan Akhtar, his co-star Vidya Balan and filmmakers Saket Chaudhary and Ekta Kapoor jetted to Delhi on February 26 to promote their upcoming film "Shaadi Ke Side Effects" ahead of the premiere on February 28.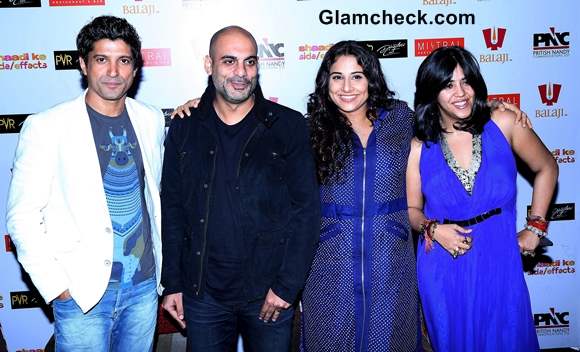 Shaadi ke Side Effects Promotions
Vidya sported a blue and white polka dot salwar kameez with zipper detailing down the front and also on the pockets on both sides. Multiple bangles, earrings and curly hair completed her look.
Ekta wore another shapeless dress – a blue one this time that did nothing for her figure or her image.
Farhan wore blue jeans with a graphic tee and white blazer to streamline the look. And Saket was his diametric opposite in dark blue jeans, a very deep blue tee and a black jacket. Farhan was sweet and Saket was naughty, but they both looked cheeky.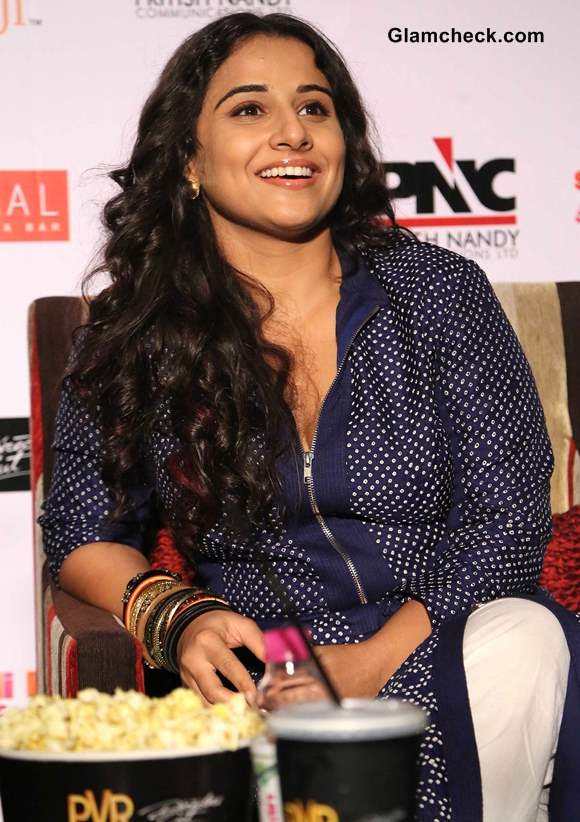 Vidya Balan at Shaadi ke Side Effects Promotions
There have been great expectations from Shaadi Ke Side Effects and it has received fair enough reviews from people who have already watched it. It puts a comedic spin on the oft-told story of how a marriage changes after a baby comes along, especially when the little bundle of joy wasn't planned.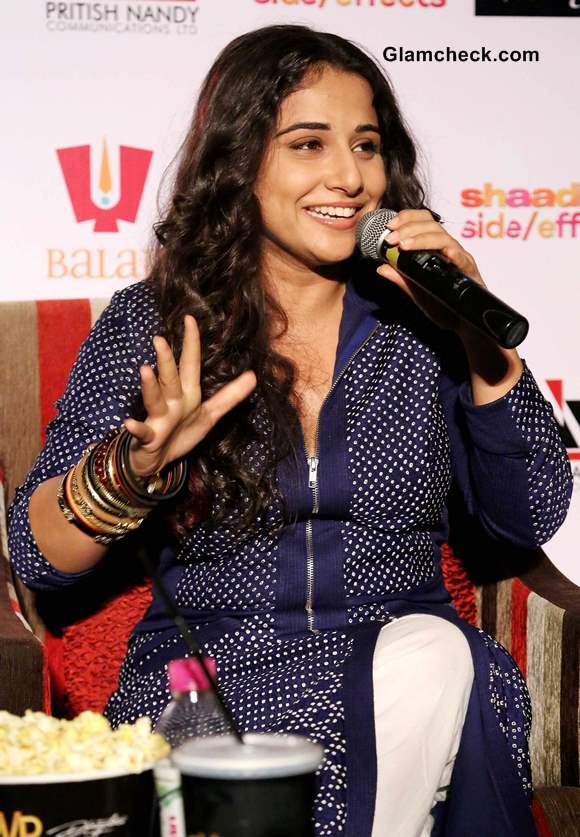 Vidya Balan during Shaadi ke Side Effects Promotions
And you can't have missed the chemistry between Farhan and Vidya. It's worth watching the movie just to see if the camaraderie evident at these promo events translates successfully to the silver screen too.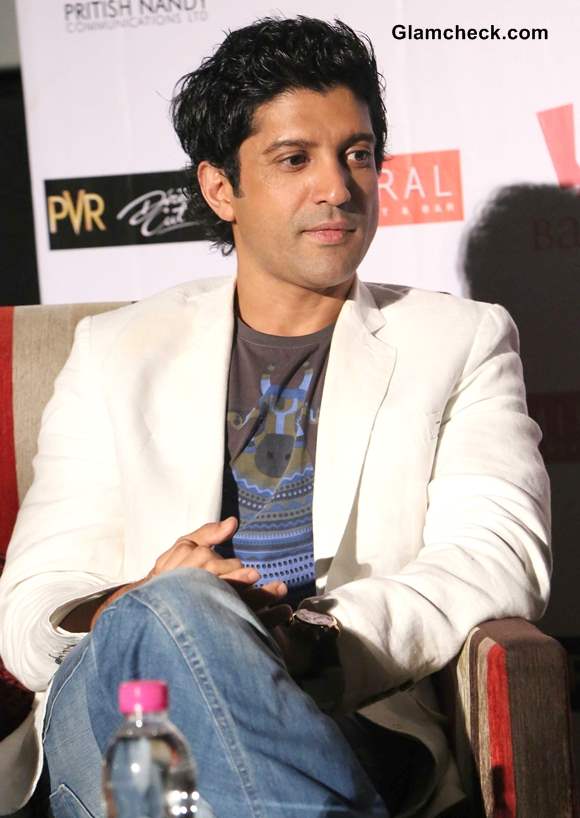 Farhan Akhtar during Shaadi ke Side Effects Promotions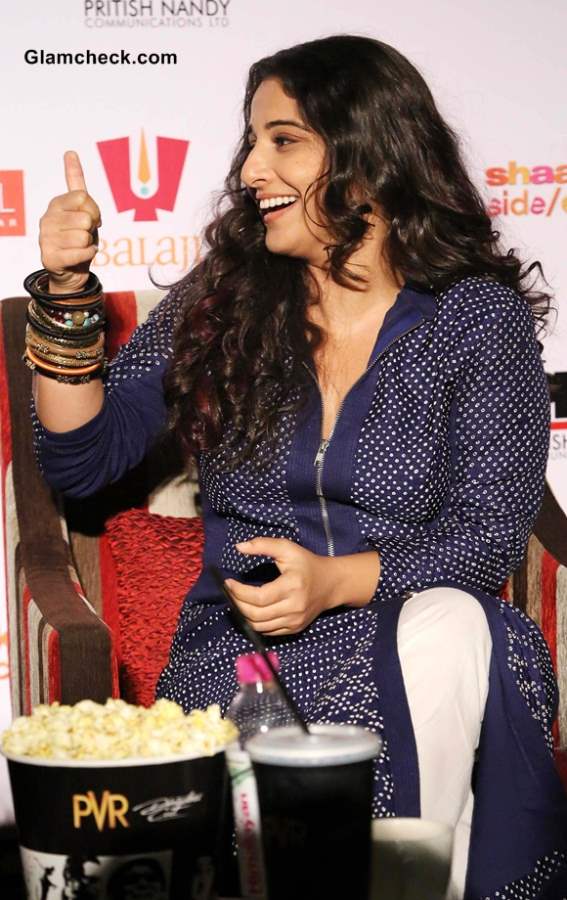 Vidya Balan 2014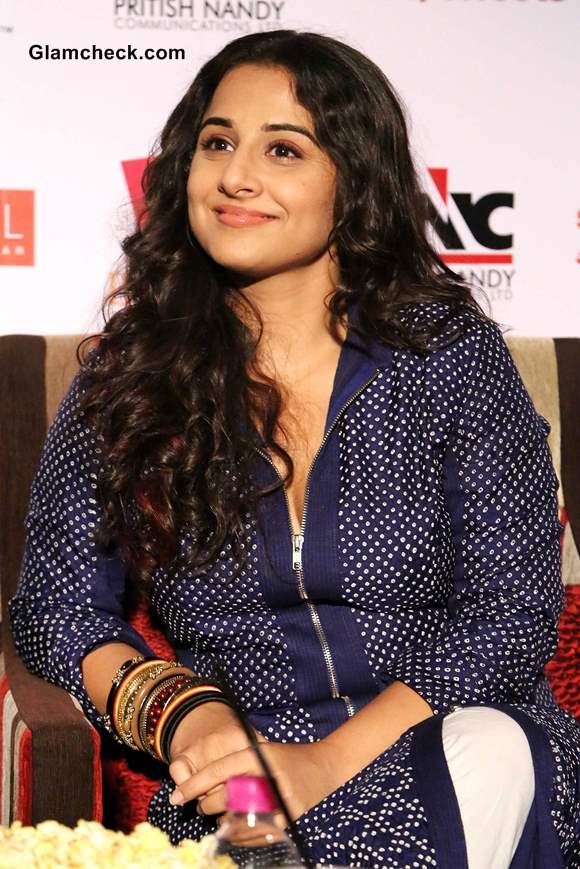 Vidya Balan 2014 pics
Solaris Images