Bollywood actor Dia Mirza showed off a semi-glam but casual day look as she attended the special screening of the film "Shaadi Ke Side Effects" in Mumbai, India on February 25, 2014.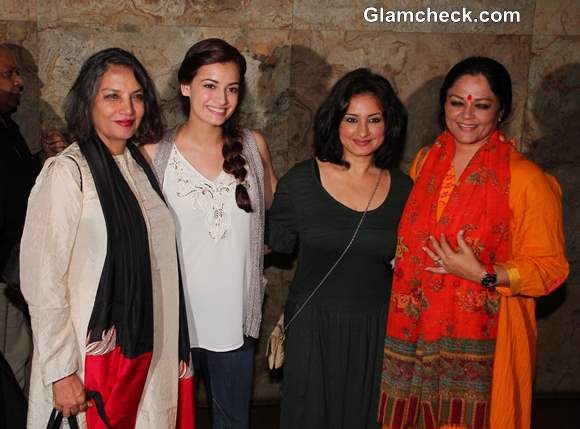 Special screening of Shaadi Ke Side Effects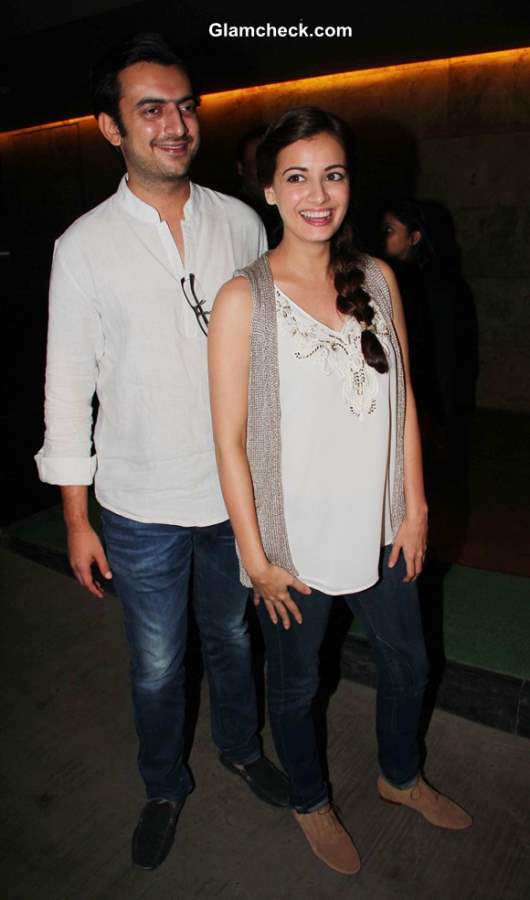 Bollywood filmmaker Sahil Sangha and actor Dia Mirza
Dia wore dark blue skinny jeans with a long, sleeveless white blouse. It was her accessorizing of this ensemble that we really adore. She wore a sleeveless, knitted, silver shrug over the blouse, which is what added the touch of glam that elevates the look. And a pair of camel sneakers rounded out the get-up.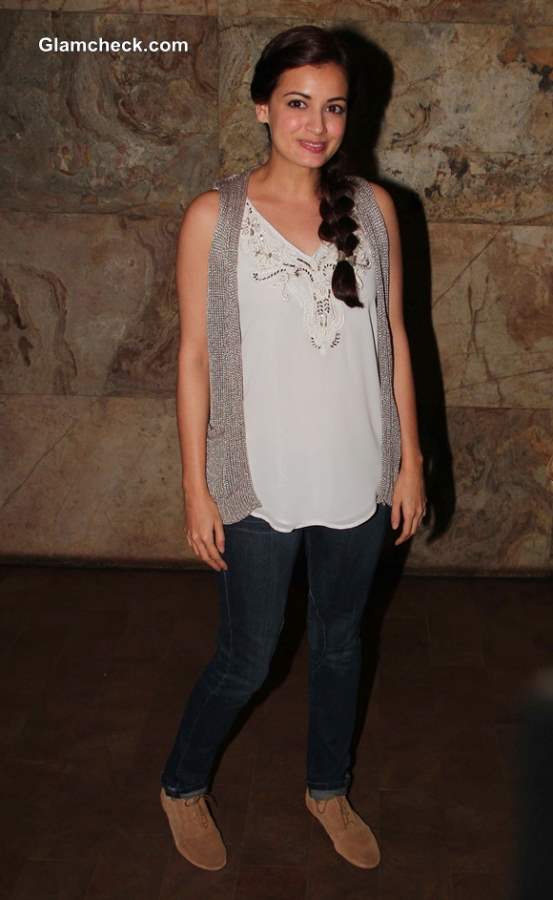 Get Dia Mirza's Stylish Girl Next Door Look
This look is so easy to pull off. All you need to make it happen is a similar shrug. The shrug can be worn over a white shirt and blue jeans if you want to emulate Dia's look. But it is a pretty versatile garment so you can sport it with a multitude of colors for a day or night look, whether it's for work, errands, hanging out or partying.
The shoes are another element that make this look work. Everyone jumped on the nude heels wagon the minute the trend surfaced. But there are days when you want to ditch your heels or even your bellies and just go a little sporty. Nude or camel-coloured sneakers like Dia's will do the trick. They'll go with this look as well as countless others, never making you regret your decision to add them to your collection.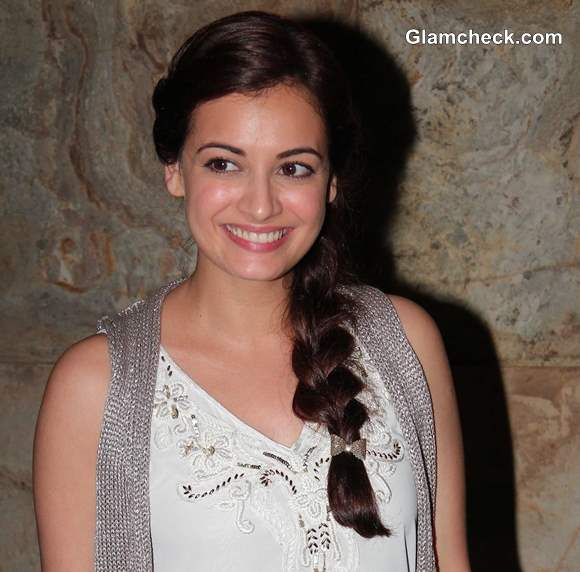 Dia Mirza 2014 Casual Look
As for hair and makeup, take a page out of Dia's book and keep things simple. A touch of color on your lips, perhaps some eye liner, and a casual but chic hairdo like her side braid will work wonders in making you look like the fashionista that every girl loves to hate – the ones that looks style savvy without even trying.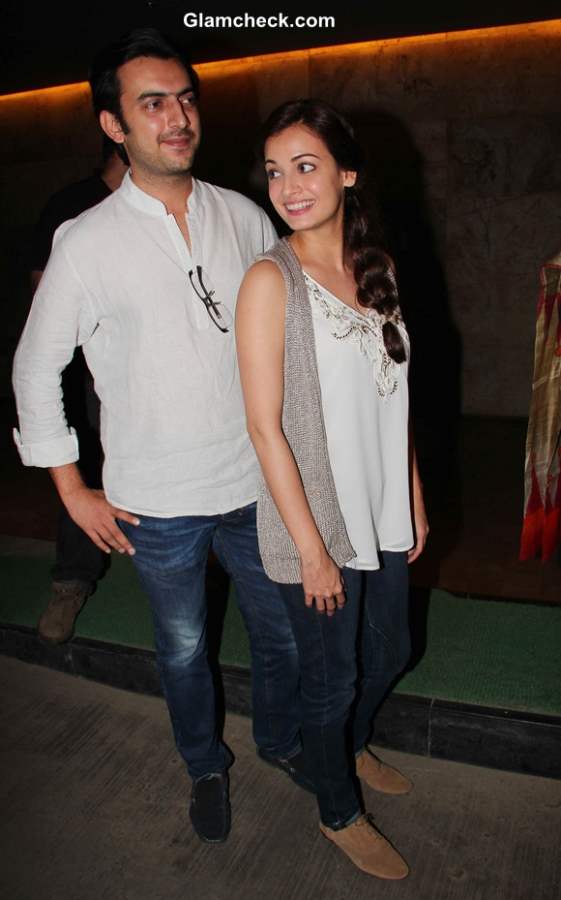 Dia Mirza 2014 Casual Look pictures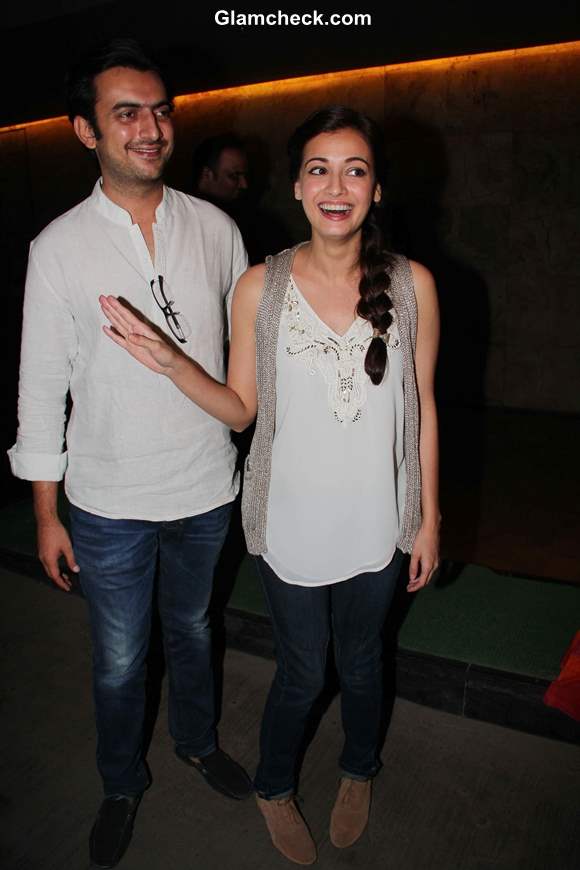 Dia Mirza Stylish Girl Next Door Look
Solaris Images