Bollywood actress Vidya Balan is returning to TV for a brief spell. She was spotted shooting for a special episode of a new TV show "No More Kamzor" in Mumbai, India on March 3, 2014.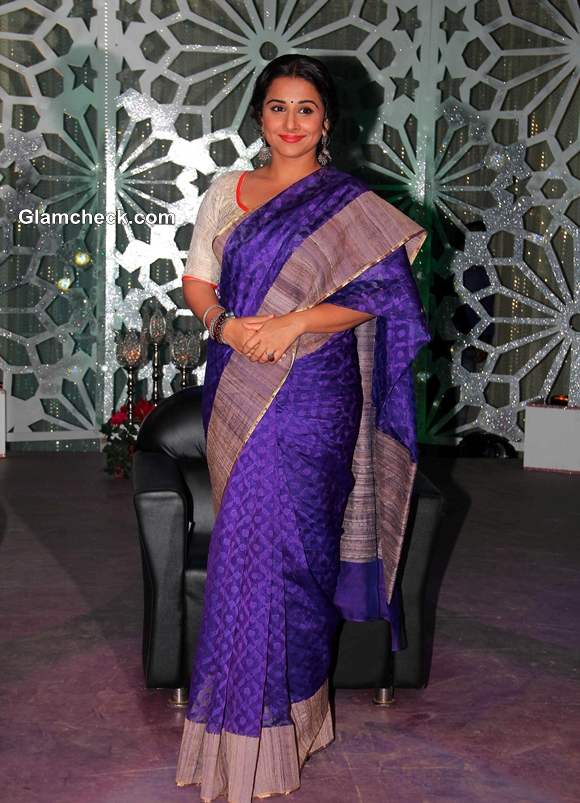 Vidya Balan at No More Kamzor
She was back to her saris, sporting this time a purple one with an off-white blouse and ethnic jewellery.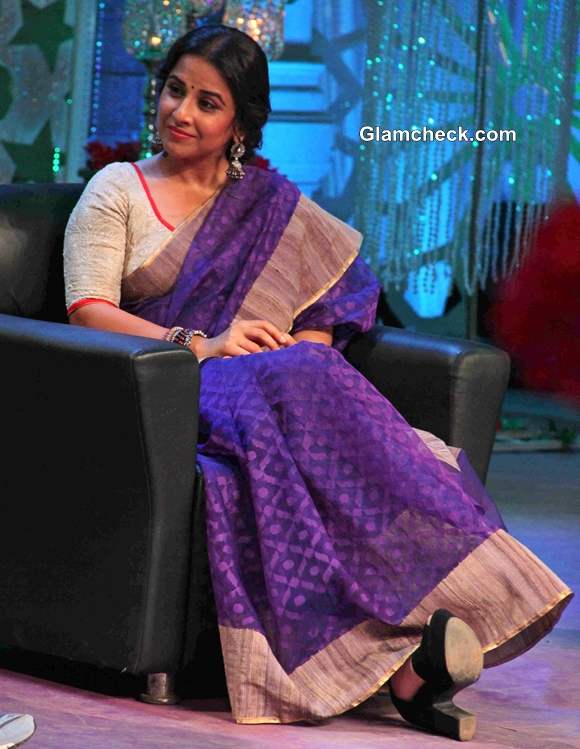 Vidya Balan 2014 in sari at No More Kamzor
No More Kamzor is targeted at both girls and women. It will showcase true stories of women across the country who overcame hardships to achieve success.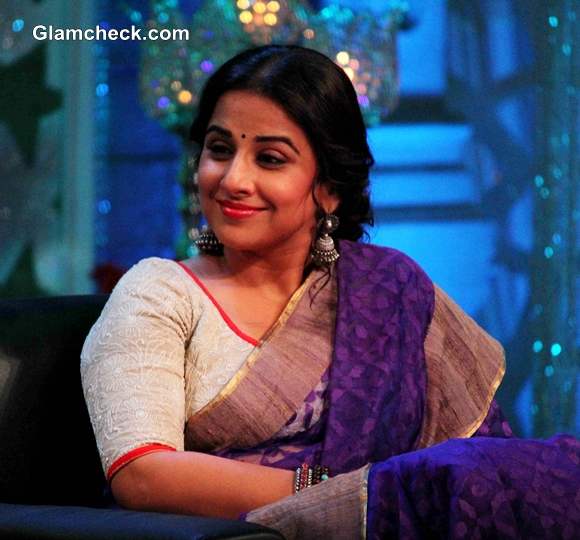 Vidya Balan 2014
Vidya said she was very inspired by the stories she heard, and that some of them were so astonishing that she couldn't even believe them. Although many of the stories are sad to begin with, they all end with the women involved standing on their own feet and living their lives exactly how they want to.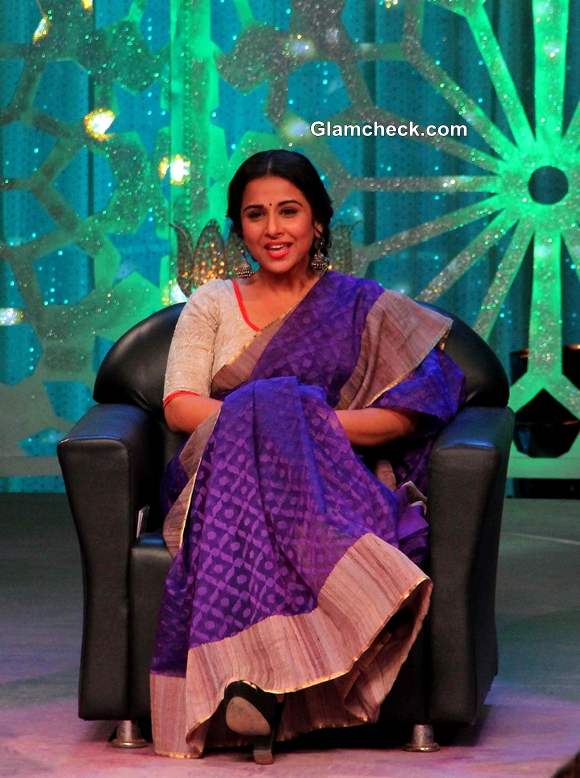 Vidya Balan Shows Support for No More Kamzor
She related that the show began with young children, and she read out a poem with them, fully enjoying their youthful and positive energy.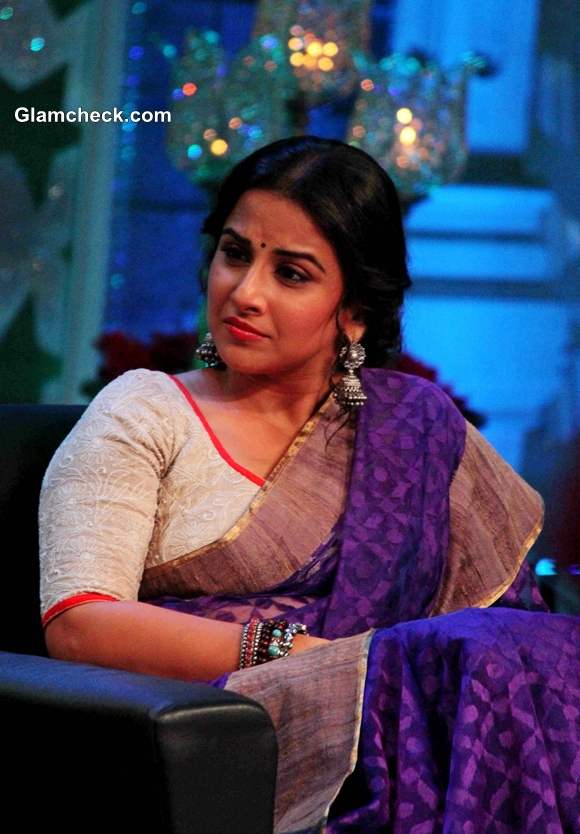 Vidya Balan in sari 2014
The show is scheduled to air on Star Plus on International Women's Day, March 8. When asked which women she admired, Vidya named her close family including her mum, her mother-in-law, her elder sister and her niece. 
Solaris Images