Bollywood actresses Kalki Koechlin, Neha Dhupia and Konkona Sen Sharma were spotted attending the special screening of the Hindi film "Ankhon Dekhi" in Mumbai, India on March 20, 2014.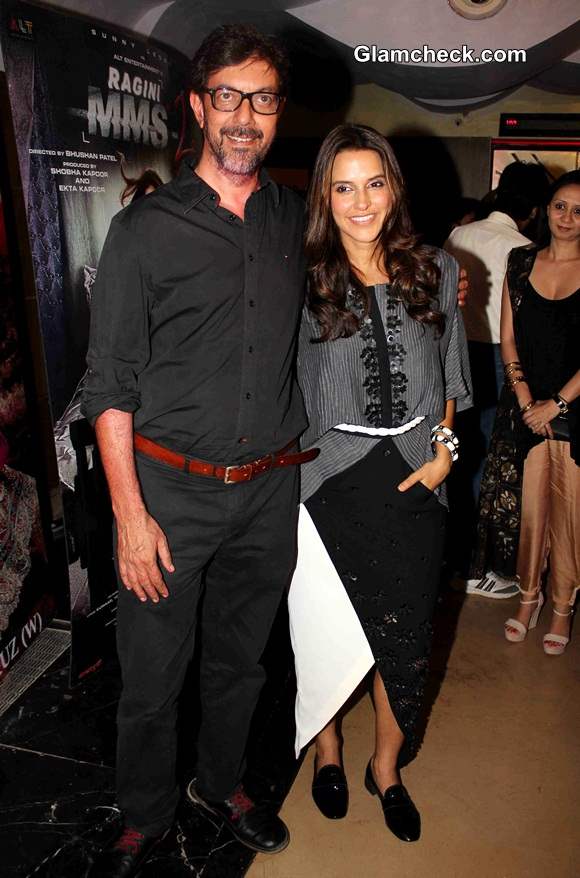 Celebs at Special Screening of Ankhon Dekhi
Neha maintained her fashionista status by sporting an outfit by Urvashi Joneja. It looked like a separate skirt and blouse ensemble but was in fact one piece. The top was loose-fitting and grey, the waist held in by a white braided cord while the bottoms were a monochrome tulip skirt. Black loafers made an interesting choice of footwear and curly locks completed the look. 
Kalki Koechlin at Ankhon Dekhi Special Screening
Kalki looked charming and chic in a long red top and blue jeans. Black sandals and a black purse were her only accessories. 
Kalki Koechlin 2014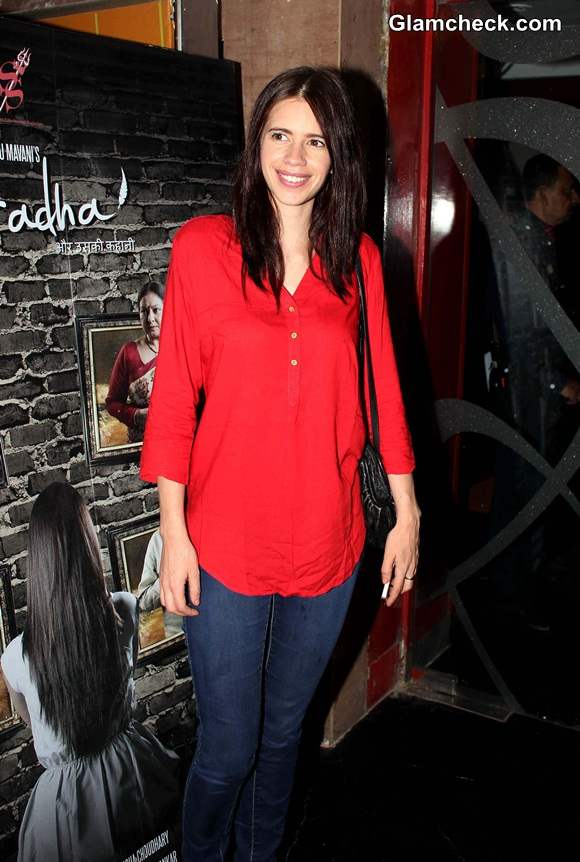 Kalki Koechlin 2014 at Ankhon Dekhi Special Screening
Konkona's blue sari and gold blouse was gorgeous. She kept the bling to a minimum with nothing more than a light necklace to add a little glamour. We're not too crazy about that striped bag she teamed with the look though.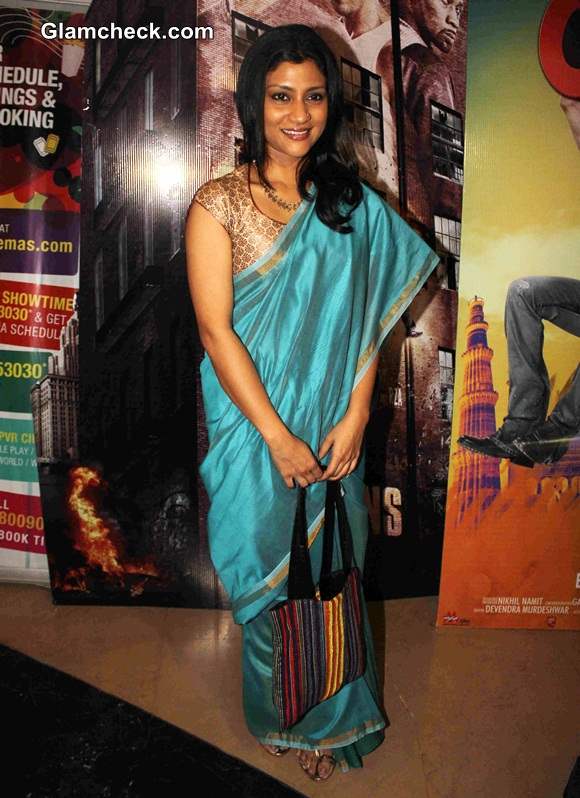 Konkona Sen 2014 in Sari at Ankhon Dekhi Special Screening
Ankhon Dekhi starring Rajat Kapoor, Sanjay Mishra and Namit Das premiered at South Asian International Film Festival in December 2013 and will release in India on March 21, 2014.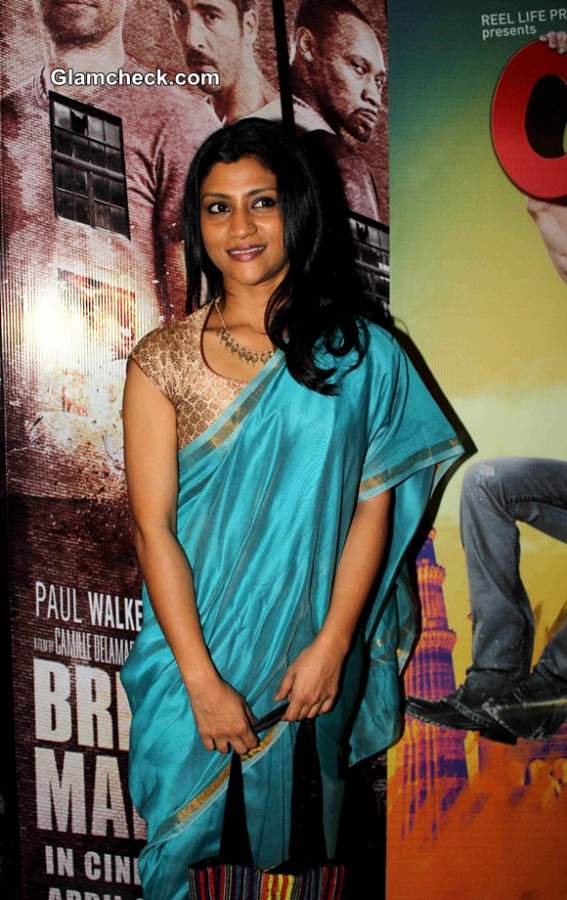 Konkona Sen at Ankhon Dekhi Special Screening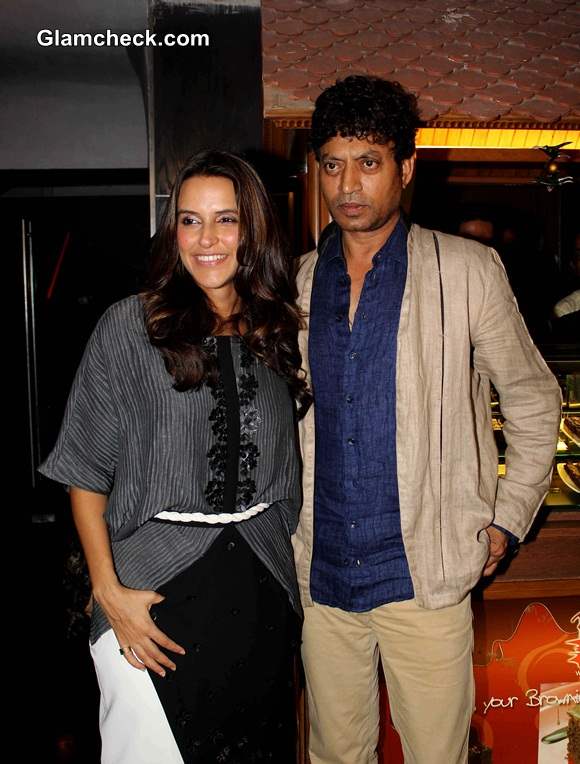 Ankhon Dekhi Screening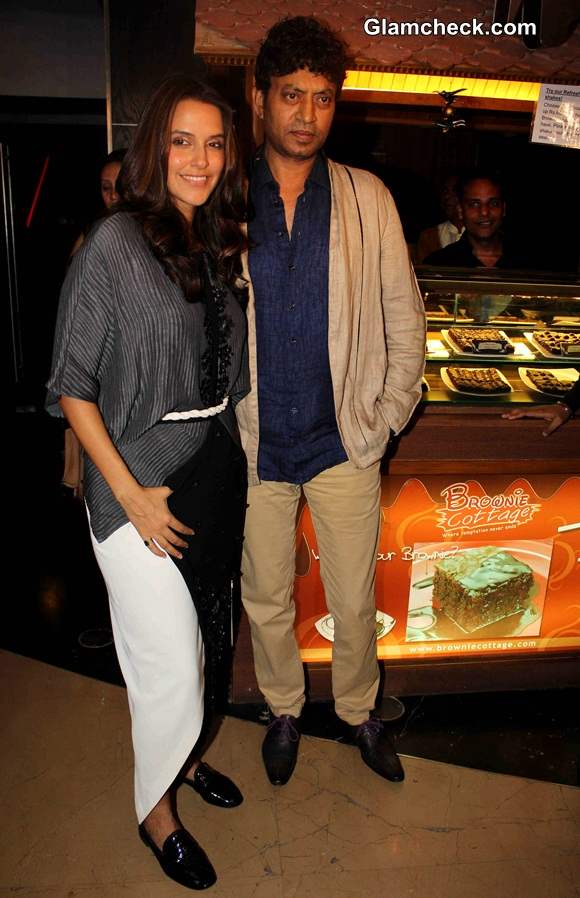 Ankhon Dekhi Special Screening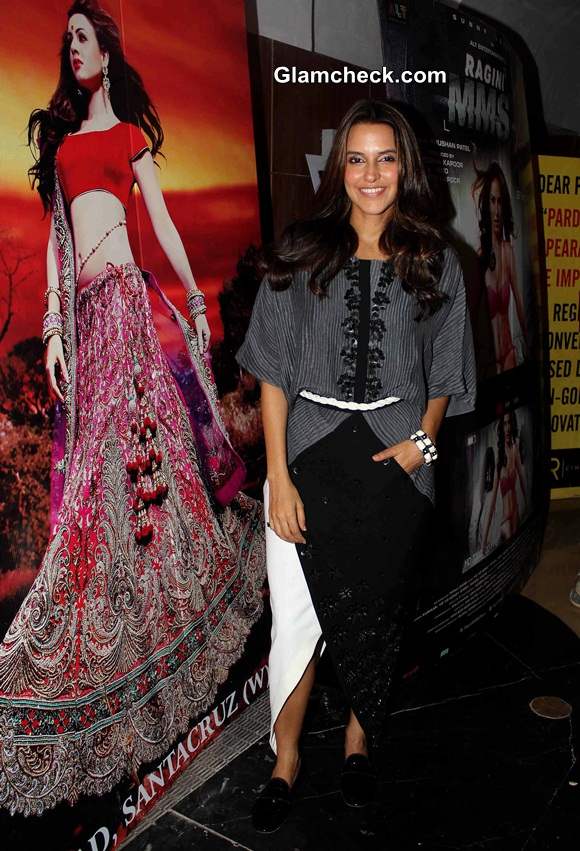 Neha Dhupia at Ankhon Dekhi Special Screening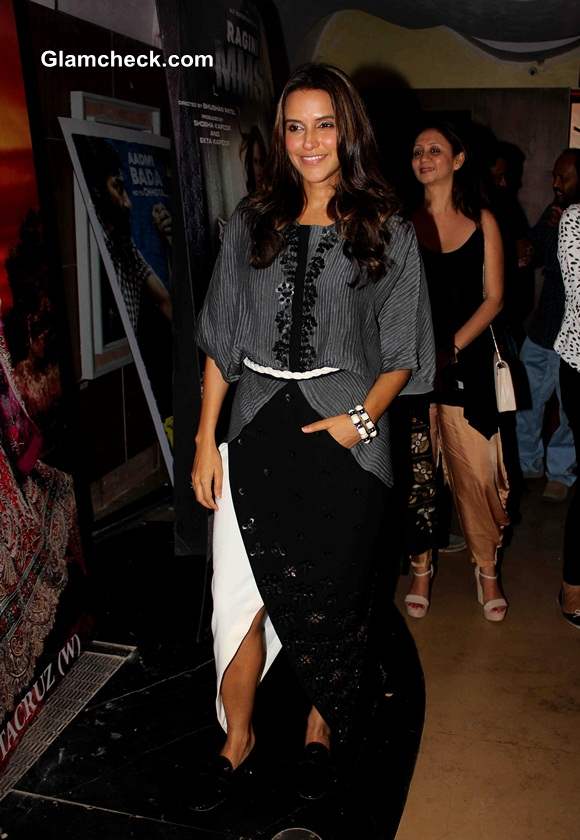 Neha Dhupia at Special Screening of Ankhon Dekhi
Solaris Images