The boys of Bollywood didn't disappoint as they attended the 25th movie celebration of filmmaker Vasu Bhagnani in Mumbai, India on March 22, 2014. Some of them put in as much thought into their ensembles as their female counterparts at the event. Here are a pick of the best.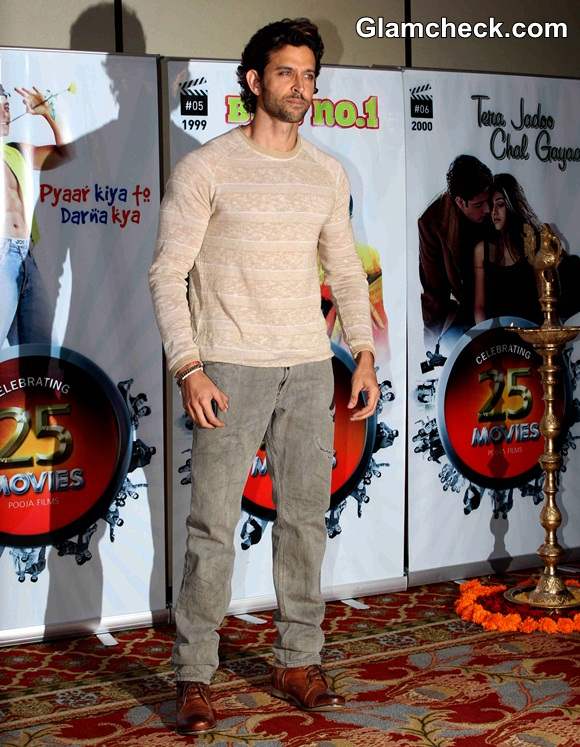 Hrithik Roshan 2014
Hrithik Roshan looked deadly hot in a beige sweater, camel bottoms and brown footwear. A slightly mussed-up hairdo and stubbled chin completed his yum look.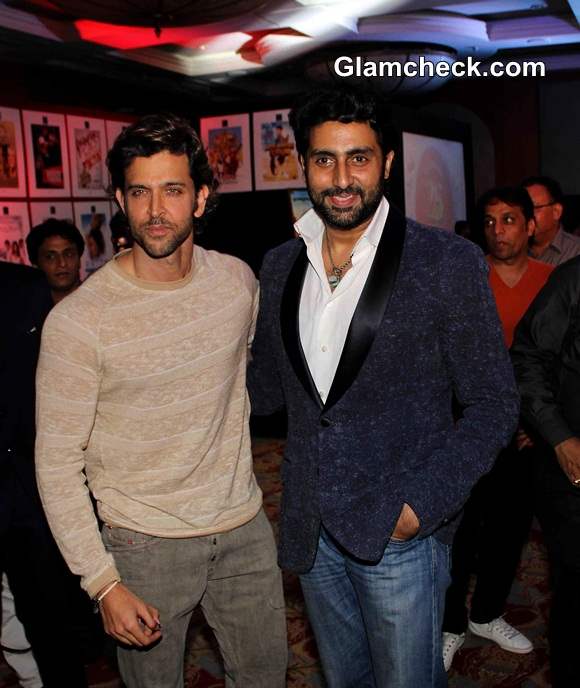 Abhishek Bachchan and Hrithik Roshan
Abhishek Bachchan sported blue jeans, a white shirt left unbuttoned in a very tapori style, and a blue blazer with black silk lapels.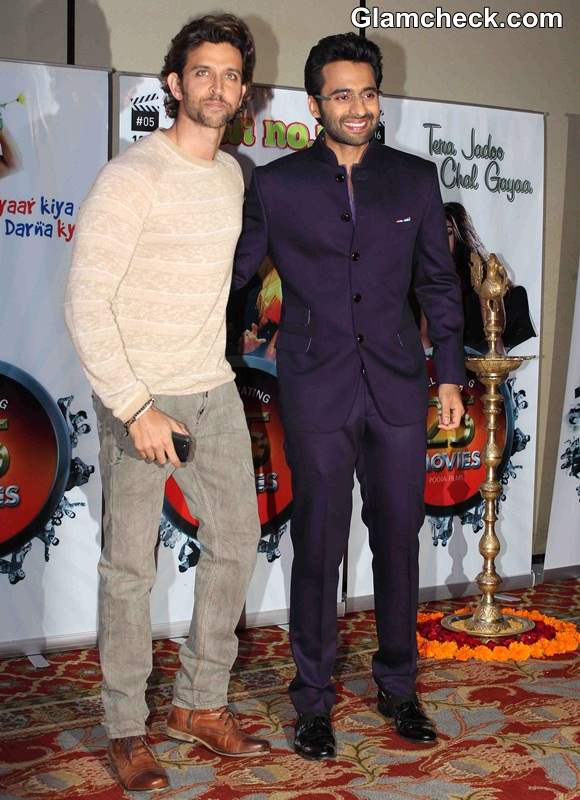 Jackky Bhagnani and Hrithik Roshan
Jackky Bhagnani was super-dapper and a little traditional in blue pants and a blue shirt fashioned like a Nehru jacket. Black shoes and frame-less spectacles offered the finishing touches.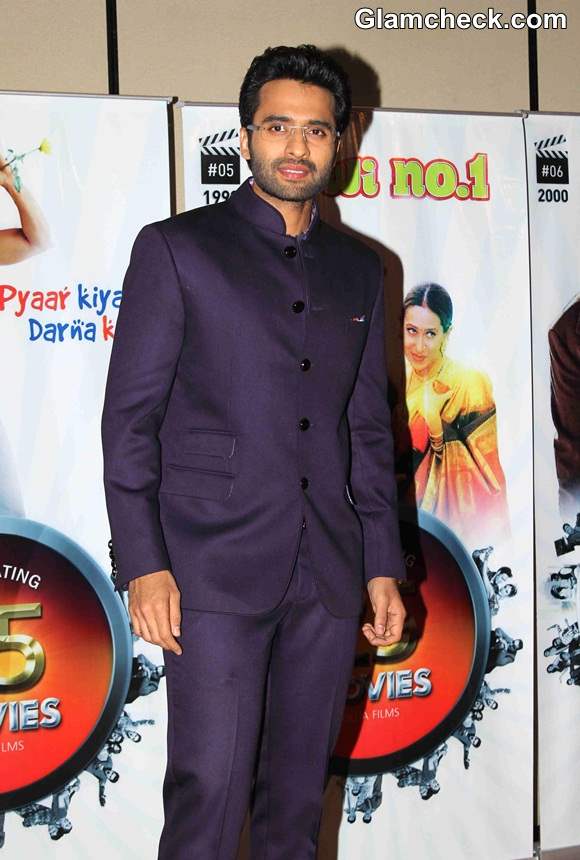 Jackky Bhagnani
Finally, Tushar Kapoor painted a colourful picture in black pants, a yellow shirt and blue blazer, giving stiff competition to all the other good-lookers on the red carpet that evening.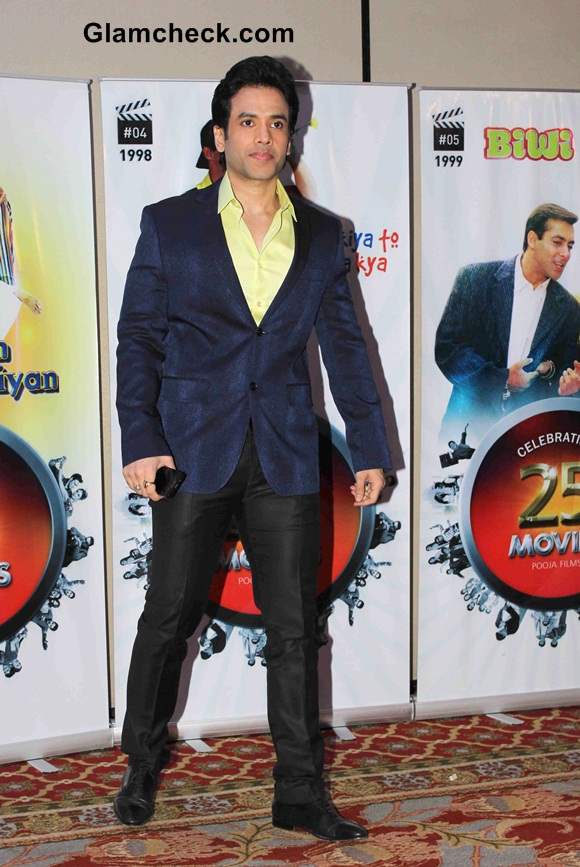 Tushar Kapoor 2014
Solaris Images