Bollywood actors Arjun Kapoor and Alia Bhat attended another press conference to promote their upcoming film "2 States" in Mumbai, India on March 28, 2014.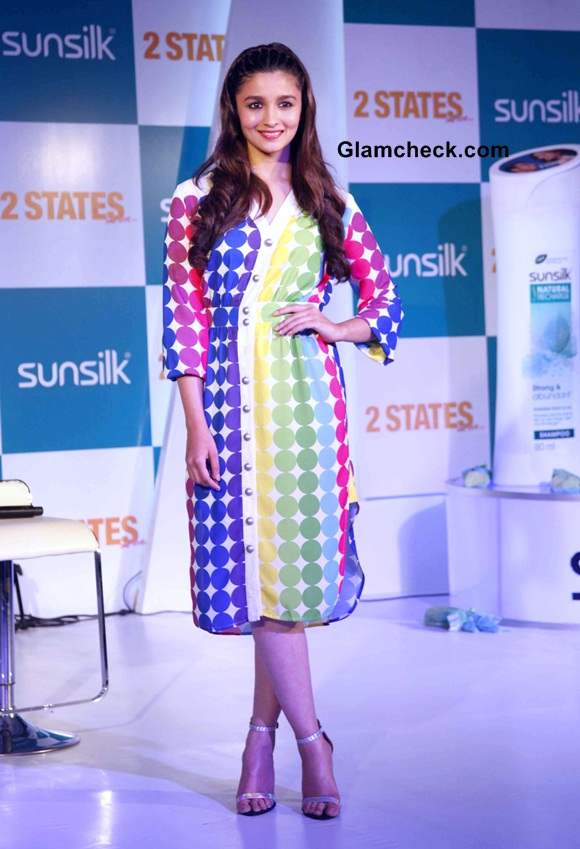 Alia Bhatt in Henry Holland for Koovs at 2 States Promo
Alia sported a very colourful shirt dress at the event by Henry Holland for Koovs. It had a white base and large multi-coloured polka dots running down its length. A preppy, fun look but not too juvenile either. The outfit was accessorized with ankle-straps and rounded out with a braided do and a pink lippie.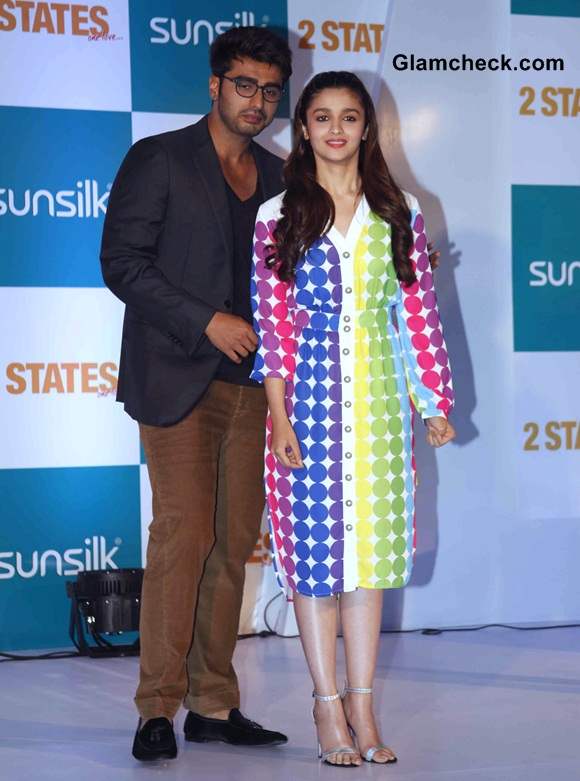 Alia Bhatt and Arjun Kapoor pronote 2 States
Meanwhile, her co-star wore brown pants with a black, V-cut tee and blue blazer.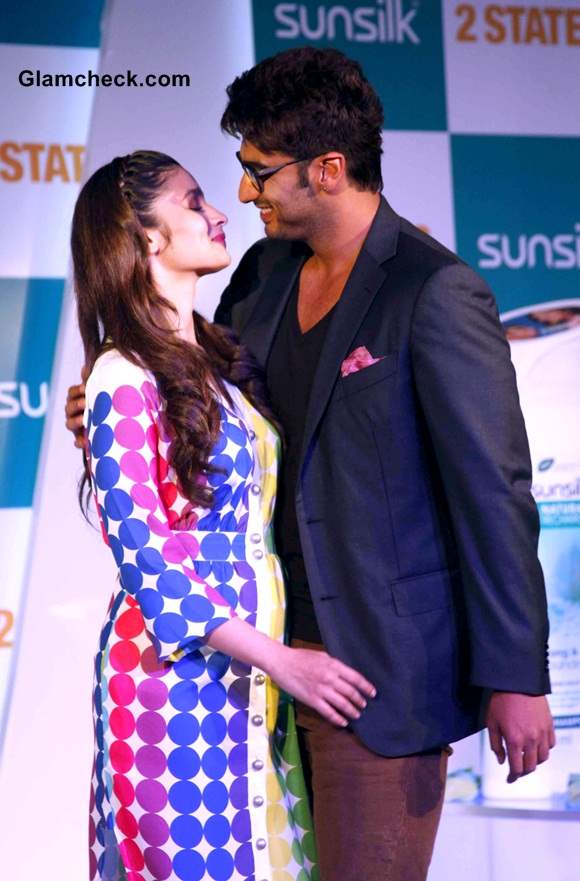 Alia Bhatt and Arjun Kapoor 2014 Promote  2 States
The two romanced on stage and fuelled even more the rumours that they are seeing each other in real life. Their cosy camaraderie on stage is hardly a first. In a bid to raise interest in the film, Alia and Arjun have been hanging out and posting selfies on their respective social networking pages that show them comfortable and cosy with each other just like any regular couple would be.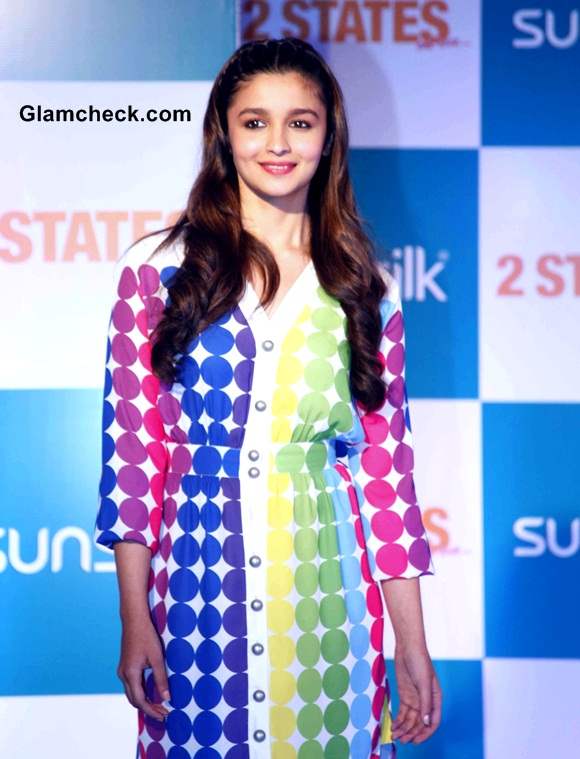 Alia Bhatt 2014 Promotes  2 States
However, when asked if they are an item, Alia just laughs it off and says it is all an act while Arjun tends to get irritated with the questions.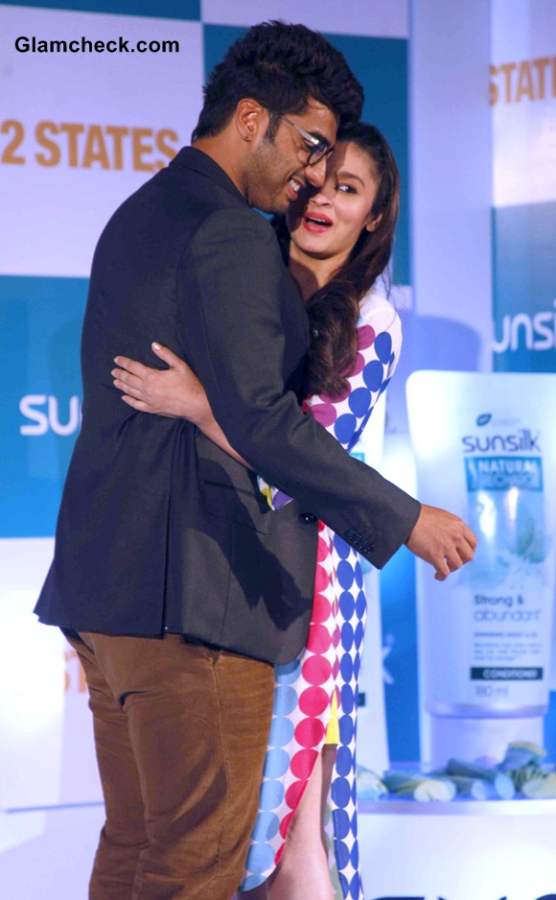 Alia Bhatt and Arjun Kapoor 2014
Based on the Chetan Bhagat novel of the same name, 2 States releases on April 18, 2014.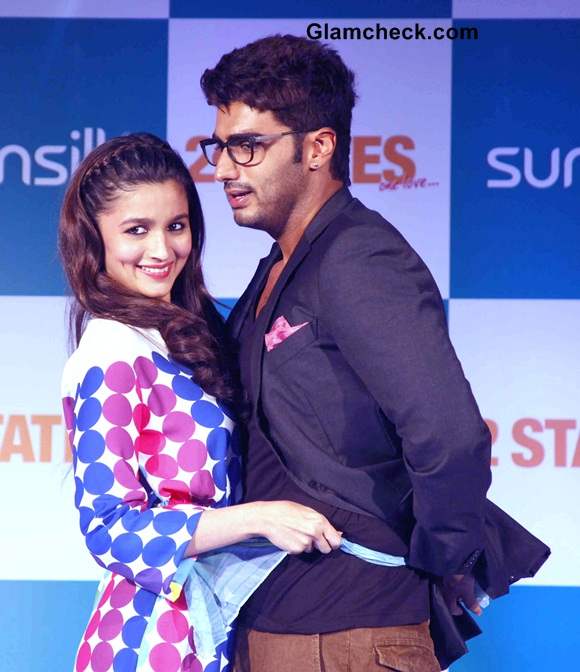 Alia Bhatt and Arjun Kapoor at 2 States Promo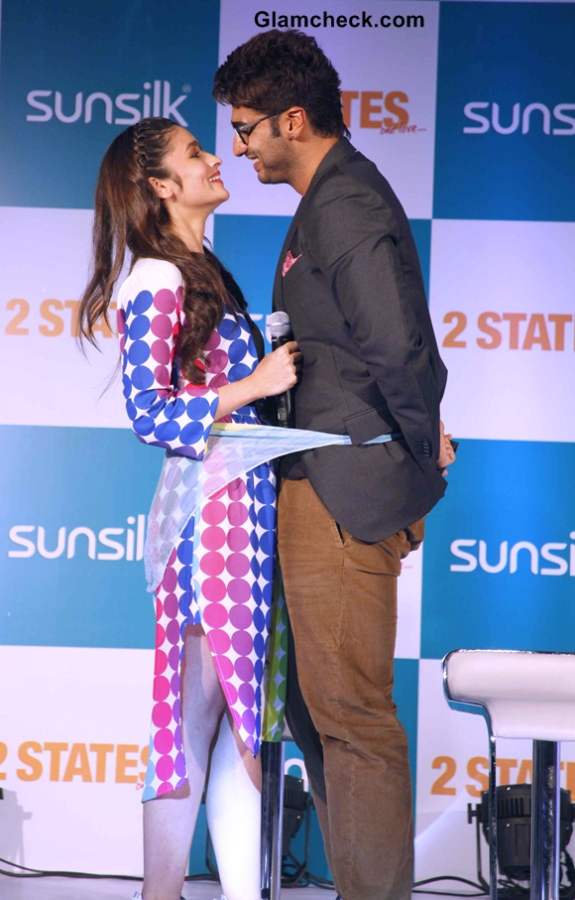 Alia Bhatt and Arjun Kapoor
Solaris Images