Bollywood celebs attended the first ever Vivel Filmfare Awards East in Kolkatta, India on March 29, 2014.
Bollywood actresses and sisters Raima Sen and Riya Sen both wore ethnic outfits. Raima wore a full-sleeved green anarkali suit with gold embroidery, rounding out her look with straightened raven locks, a black bindi and eyes seriously heavy on the kohl.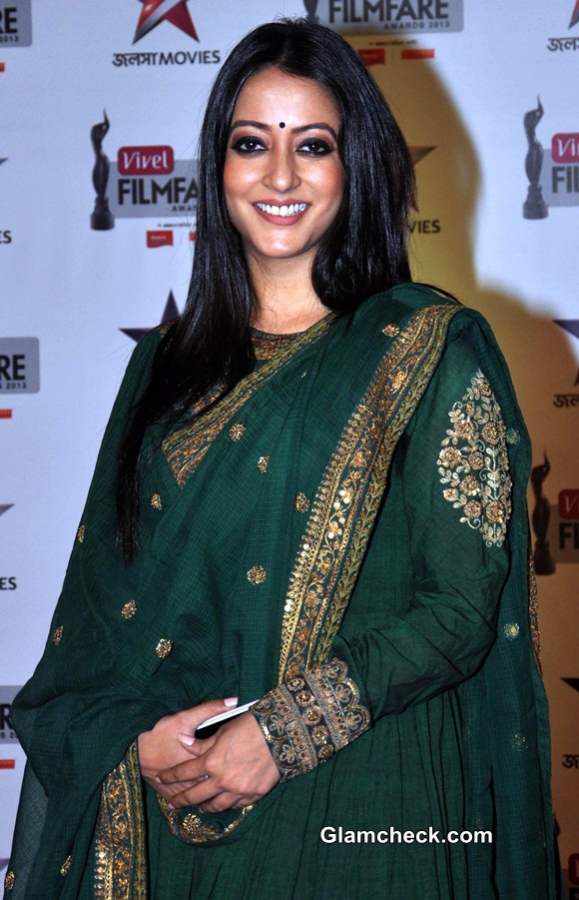 Raima Sen 2014 at First Vivel Filmfare Awards East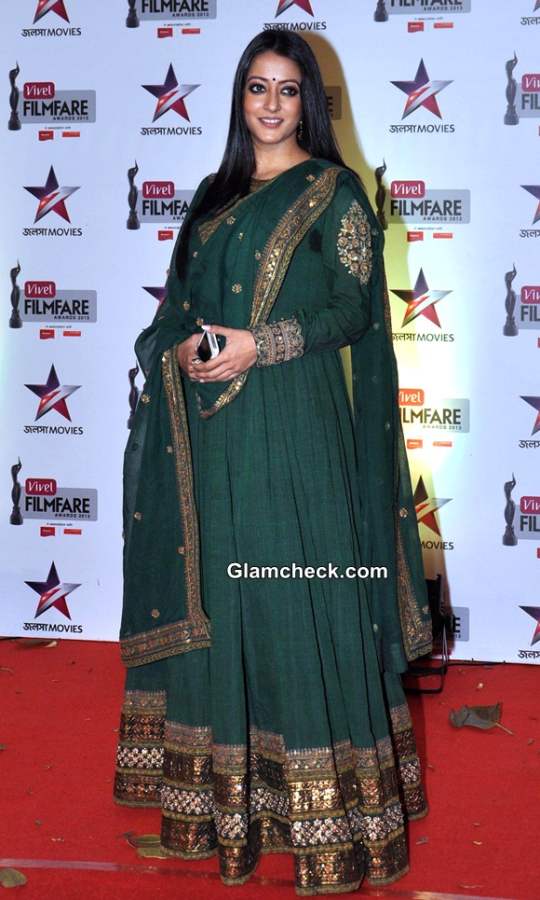 Raima Sen 2014
The colour was a good one for her but somehow she just ended up looking quite dowdy, perhaps because there was just no glamour in this ensemble.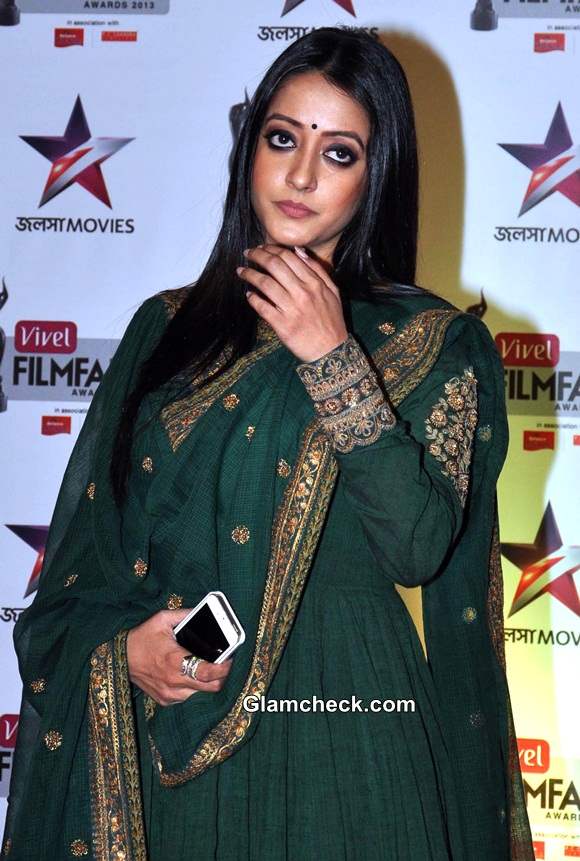 Raima Sen at First Vivel Filmfare Awards East
Although Raima is usually the more stunning one, we have to say that this time around it was Riya who stole the spotlight in a sheer peach sari that featured gold sequin detailing. Side-swept curls and a softly-defined pout completed her sexy look.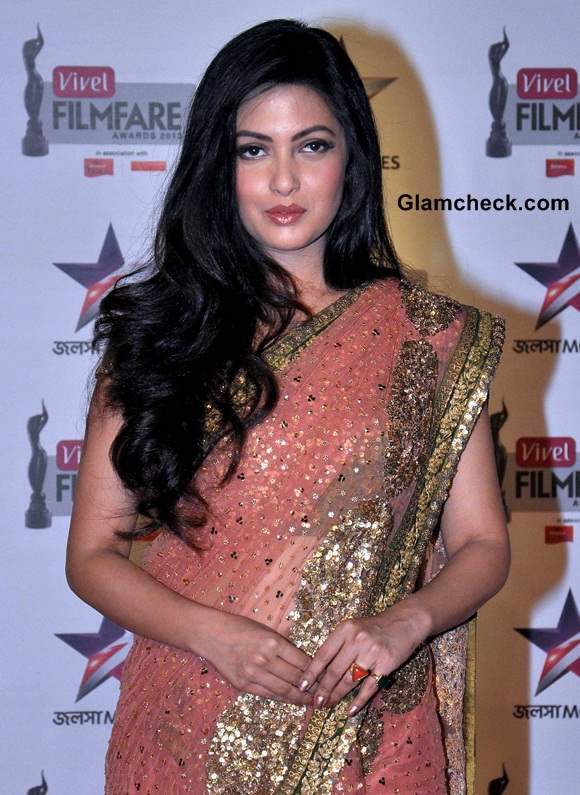 Riya Sen at First Vivel Filmfare Awards East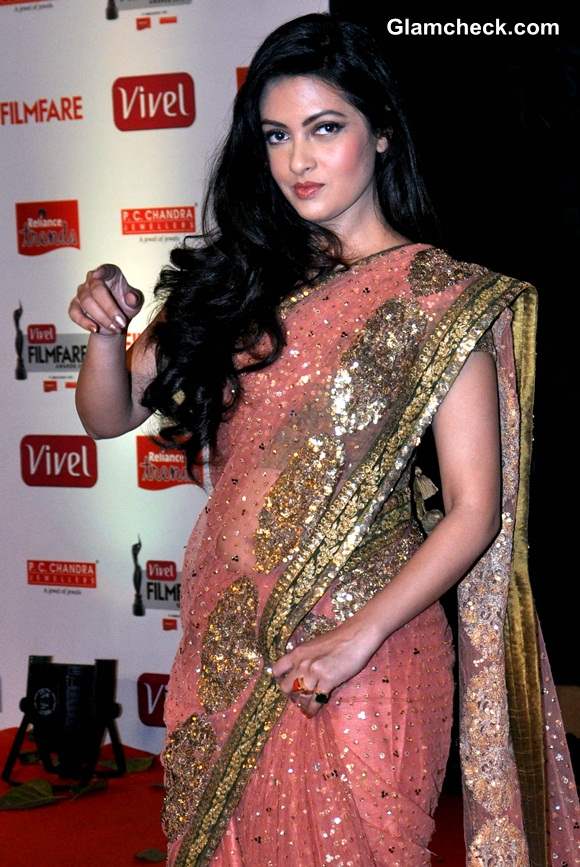 Riya Sen 2014
Also spotted with them was Bollywood actress Jaya Bachchan. She wore a white sari, the border of which was embellished with silver embroidery.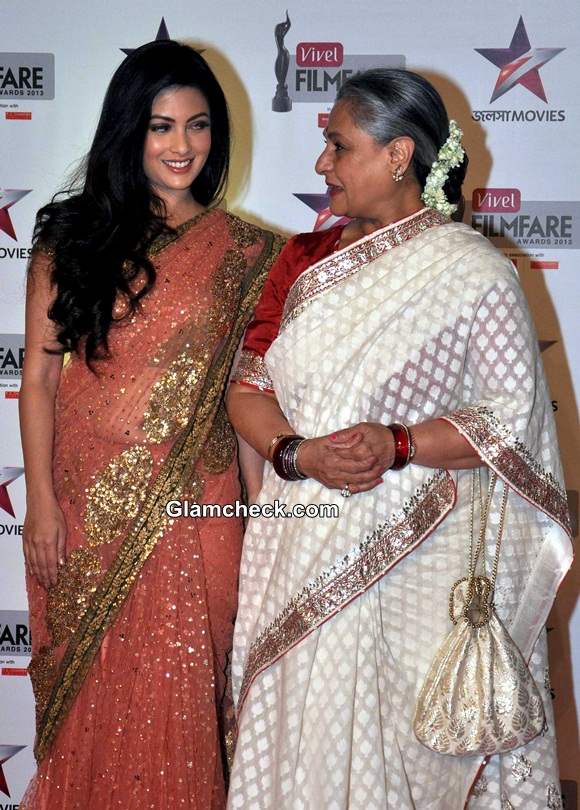 Jaya Bachchan 2014
A red blouse starkly contrasted with the nine yards. The look was styled traditionally with jasmine flowers in her hair, silver and red bangles, a white and silver batwa, a low bun and a red bindi.
Sonam Kapoor wore Anamika Khanna yet again. It was a two-piece ensemble consisting of dual-tone, bell-bottom-type pants and a full-sleeved black jacket top with gold and silver embroidery in addition to vintage floral motifs.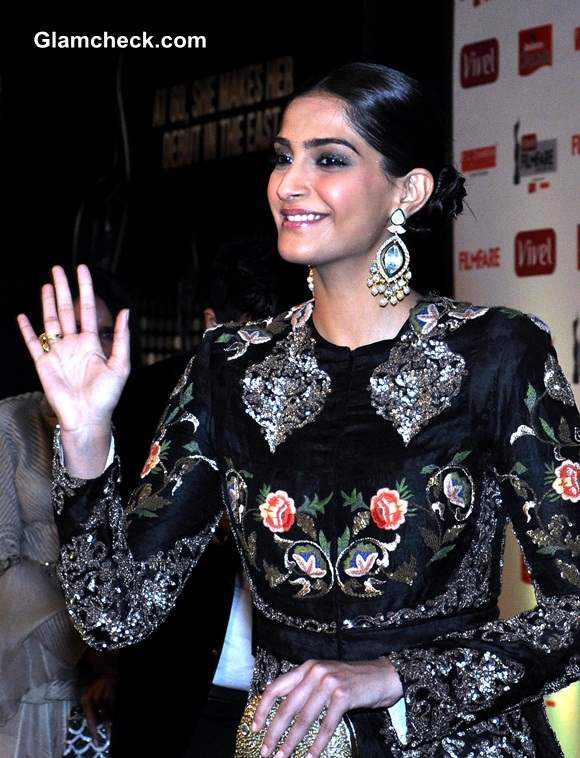 Sonam Kapoor 2014 at First Vivel Filmfare Awards East
She accessorized the look with vintage statement danglers, a matching ring and a gold clutch. A braided low bun and smokey eye makeup completed her look.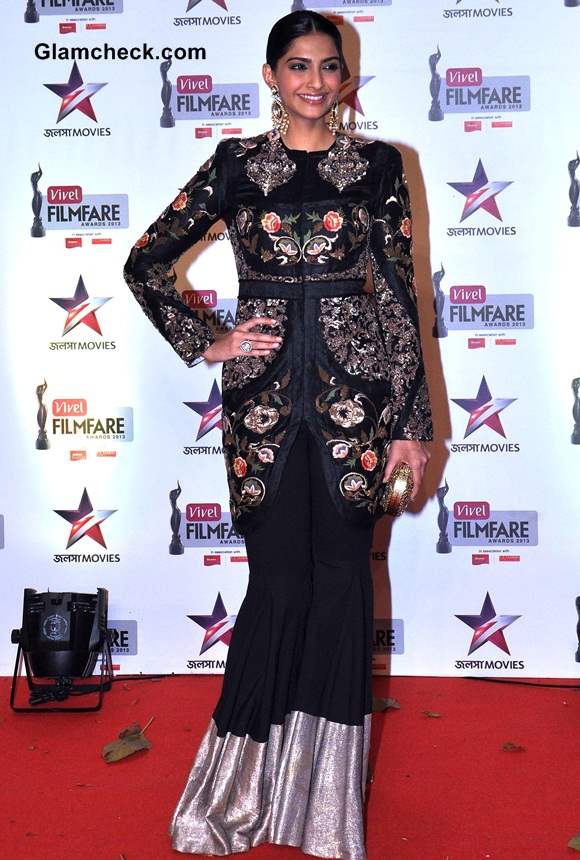 Sonam Kapoor 2014 First Vivel Filmfare Awards East
We've saved the most dramatic for last. Esha Gupta was stunning in a glittery, sequinned fishtail gown that set the red carpet on fire. There was glamour, style, substance, sex appeal and femininity all in one high-end package.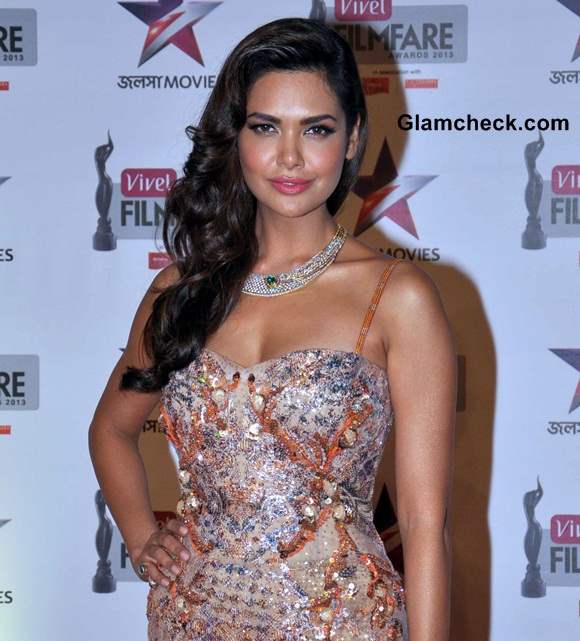 Esha Gupta 2014 First Vivel Filmfare Awards East
She didn't disappoint with her accessories and styling. She wore a multi-strand diamond necklace, an expensive-looking one, and rounded out her look with side-swept curls, a pink lippie and perfectly mascarraed lashes.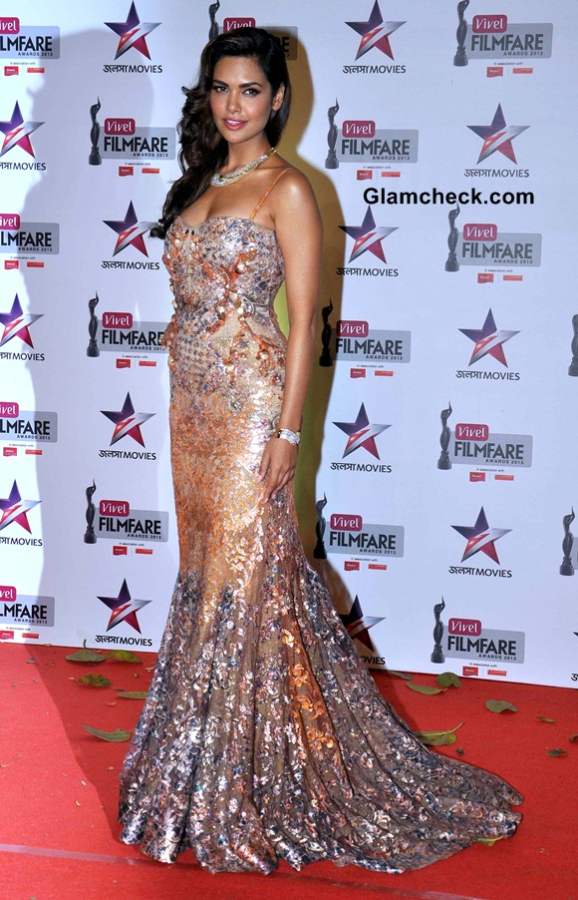 Esha Gupta 2014 at First Vivel Filmfare Awards East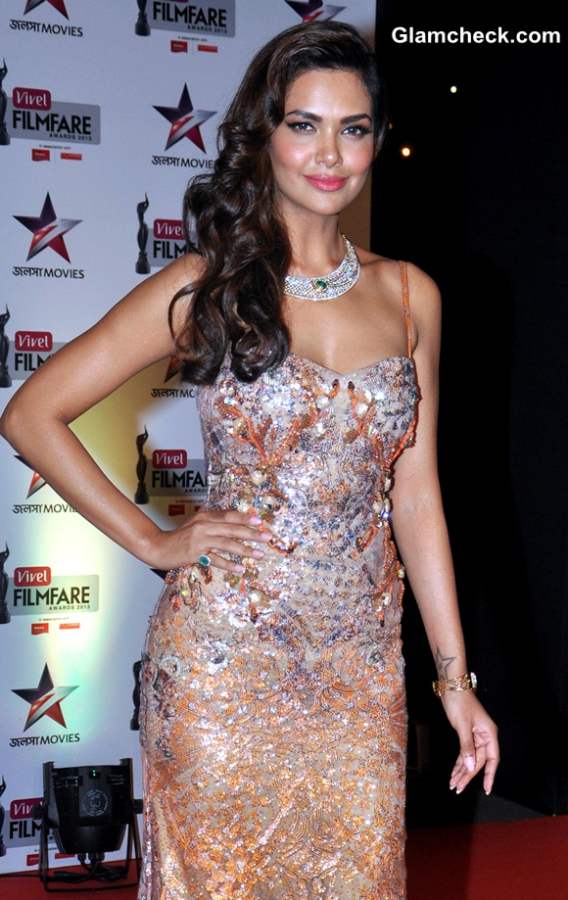 Esha Gupta 2014
Solaris Images