Bollywood actress Sameera Reddy attended Let's Be Well Red's unique drive to fight Anemia in Women in Mumbai, India on April 2, 2014. The anemia camp addressed how the nutritional disorder affected over 50% of women and over 70% of children in India and the steps that could be taken to reduce the numbers.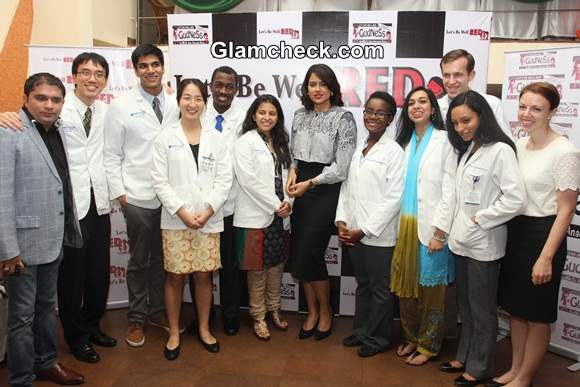 Sameera Reddy at Anemia Campaign
Sameera had an old Hollywood vibe going as she showed her support for the campaign. She wore a full-sleeved grey silk blouse with a paisley print on the neckline, teaming the old school top with a black pencil skirt, black pumps and stud earrings. Red lips and old-fashioned curls completed her look.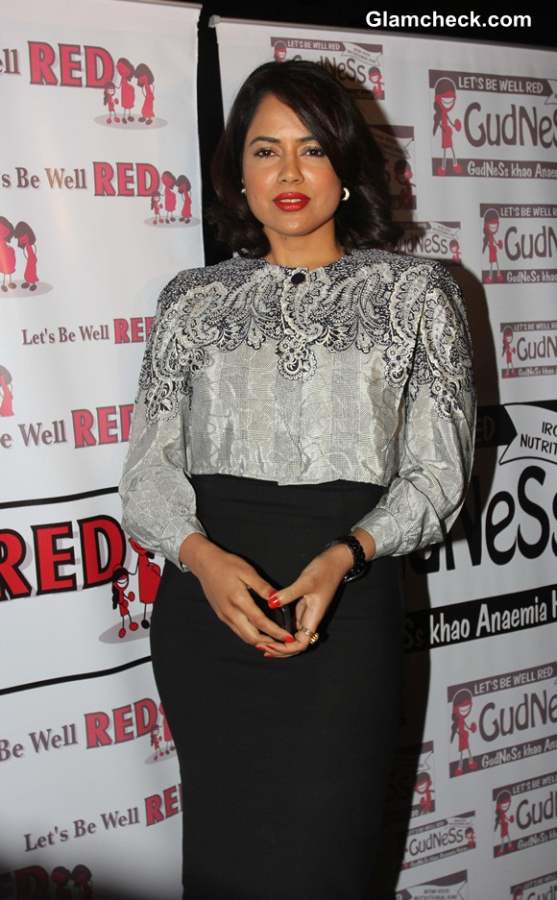 Sameera Reddy 2014 after Marriage
When questioned about whether she had any new projects on the horizon, Sameera said that she would not be returning to films any time soon as she was fully enjoying married life. The 33-year-old wed Akshai Verde in January this year. She said she and her husband were still in the honeymoon phase and she wanted to enjoy it for awhile longer before returning to the silver screen.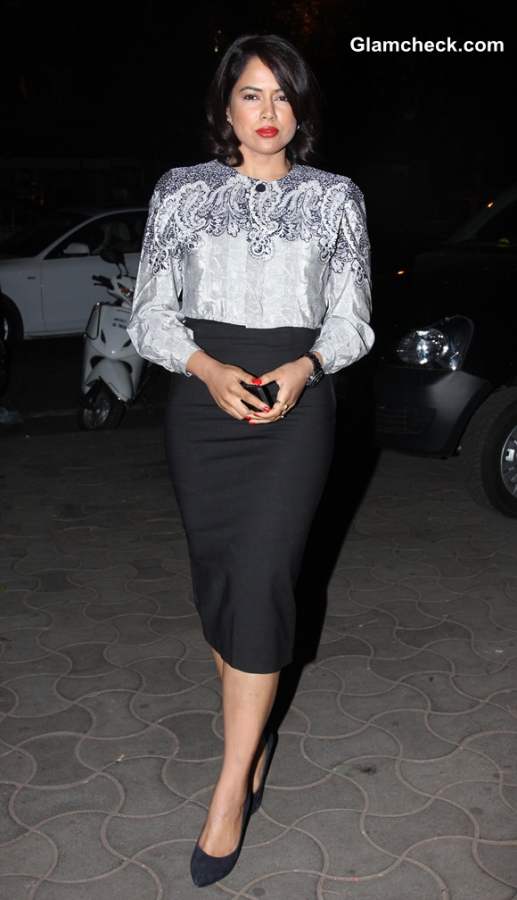 Sameera Reddy Old Hollywood look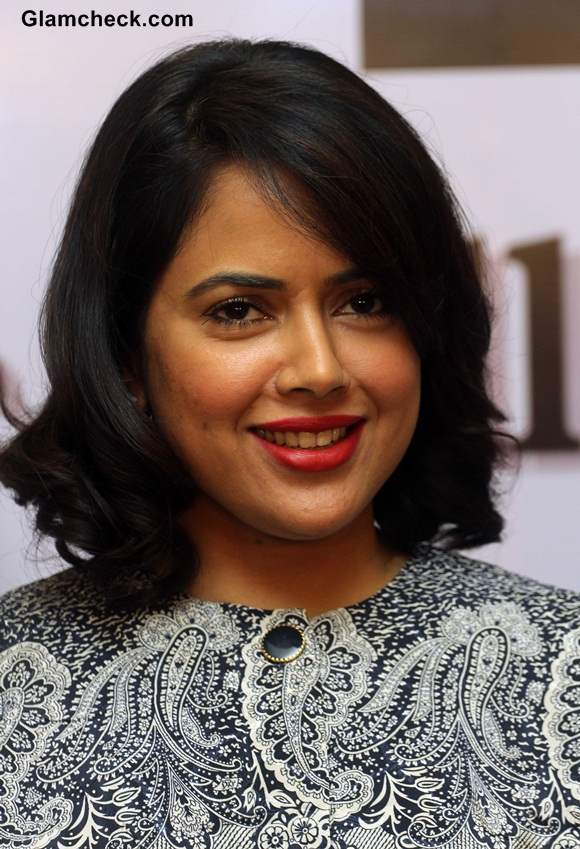 Sameera Reddy 2014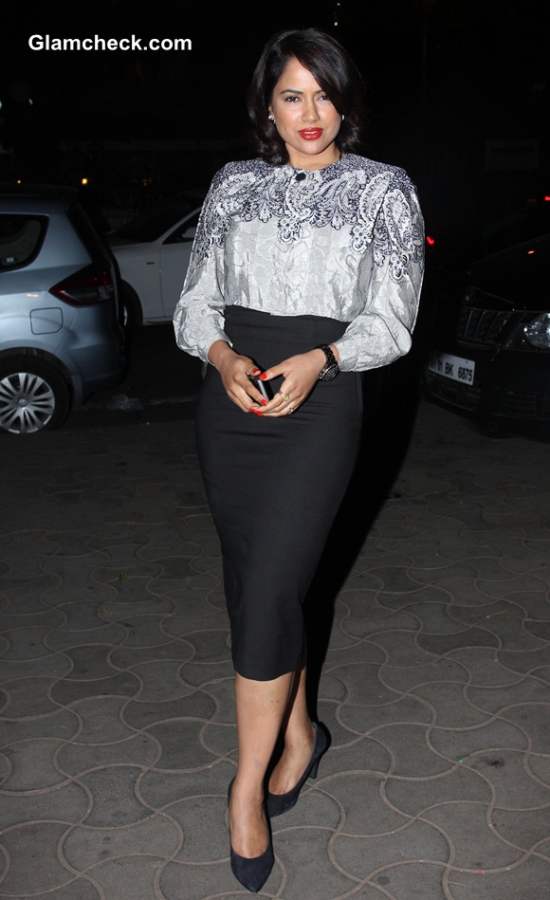 Sameera Reddy Goes Old Hollywood at Anemia Campaign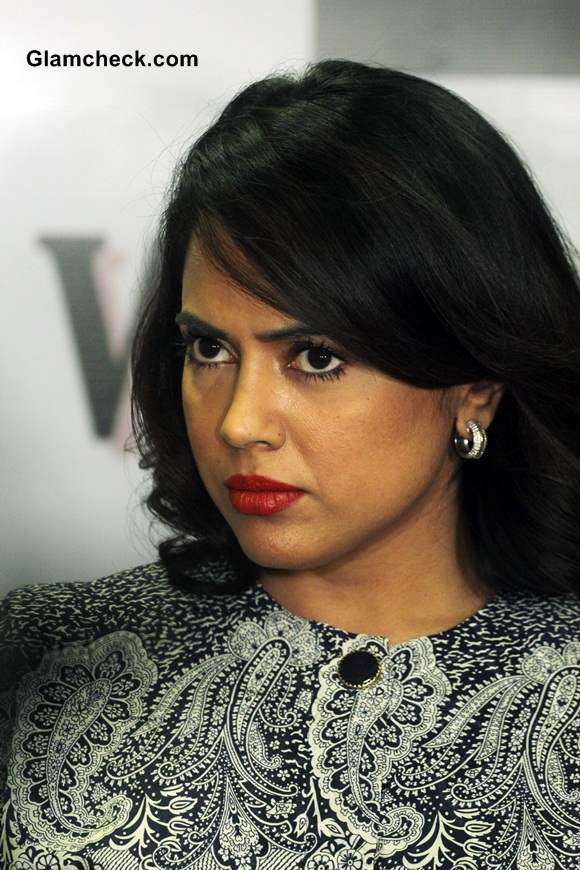 Sameera Reddy 2014 pics
Solaris Images