Bollywood actors Kangana Ranaut and Vir Das along with filmmakers Sai Kabir and Tigmanshu Dhulia attended a press conference in Mumbai, India on April 10, 2014 to promote their upcoming film "Revolver Rani".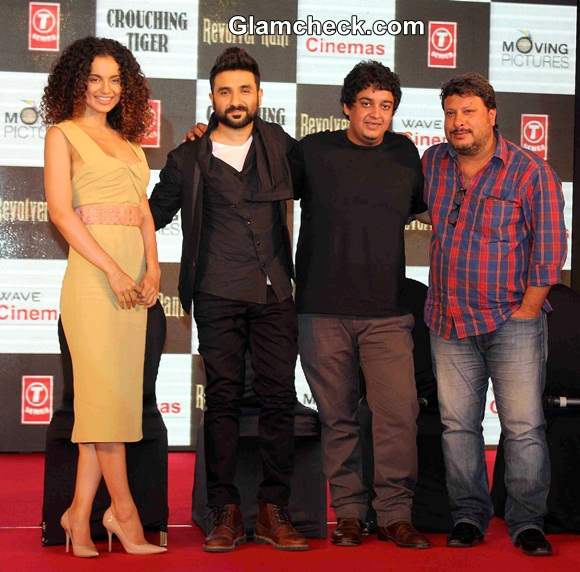 Kangana Ranaut Promotes Revolver Rani 2014
Kangana opted for a light green dress from Burberry's Spring 2014 collection. The dress came with a thick salmon belt. The 27-year-old accessorized her outfit with nude pumps and a yellow clutch by Tod's. She allowed her abundant curls to dominate the styling, wearing only natural makeup to complete her look.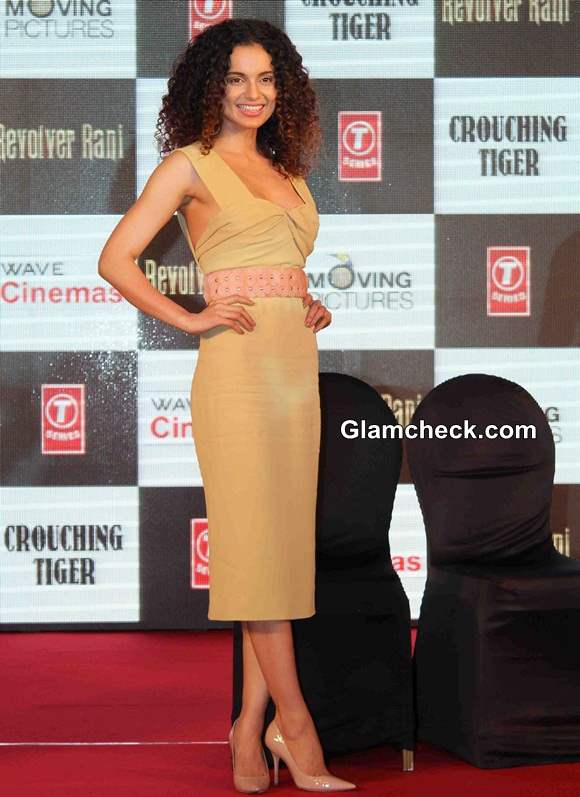 Kangana Ranaut in Revolver Rani
She joked that she didn't think anyone would be interested in marrying her after watching her in Revolver Rani because of her aggressive and downright abusive character in the film. She also said that the film is very important to her since it comes right on the heels of her last film Queen which did far better than expected and put her on the Bollywood map.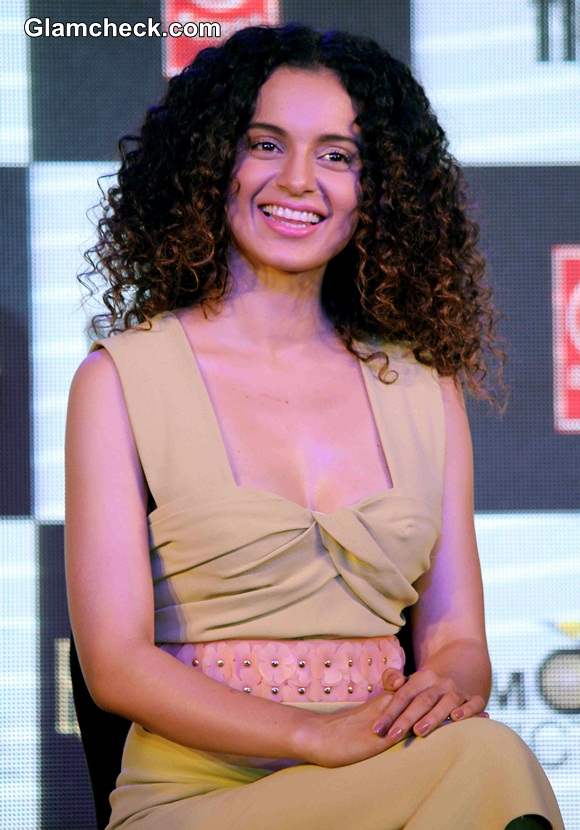 Kangana Ranaut 2014 Promotes Revolver Rani
Kangana continued to relate anecdotes about the shooting of the film. She said she didn't know the level of criminal activities in Chambal – where the film was shot – or else she would never have risked going there.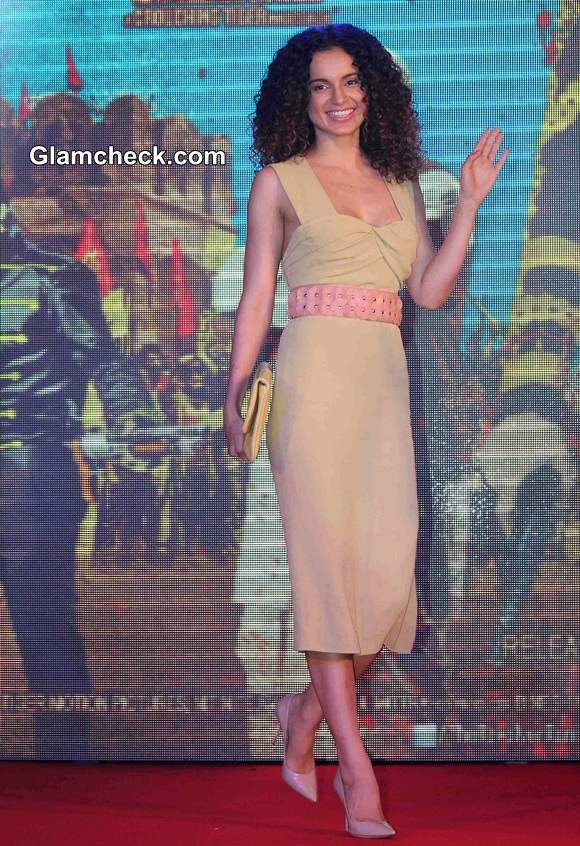 Kangana Ranaut Promotes Revolver Rani
She related how on returning from shooting one day, their whole crew had been stopped in the middle of the road by a gang of men with guns who wanted to take a picture with her. Fortunately, the film's director Sai talked them out of it and the gang let the crew pass.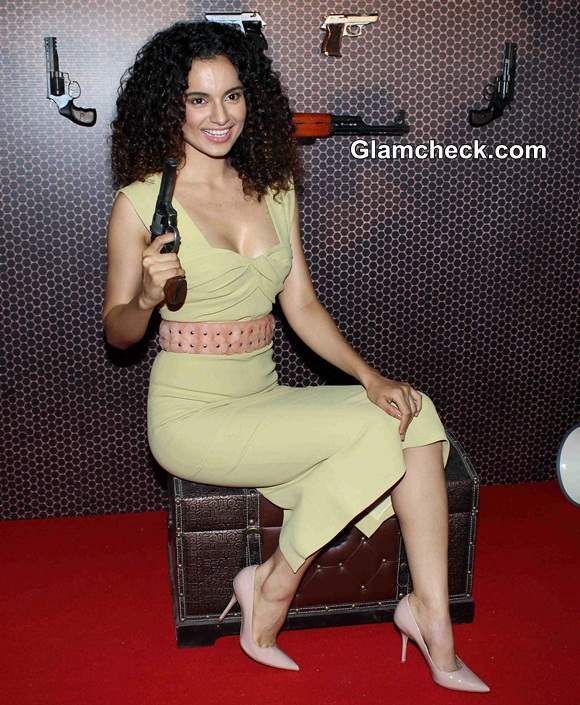 Revolver Rani Kangana Ranaut
Revolver Rani has both comedy and action with a love story thrown in for good measure, making it the perfect Bollywood film. It releases on April 25, 2014.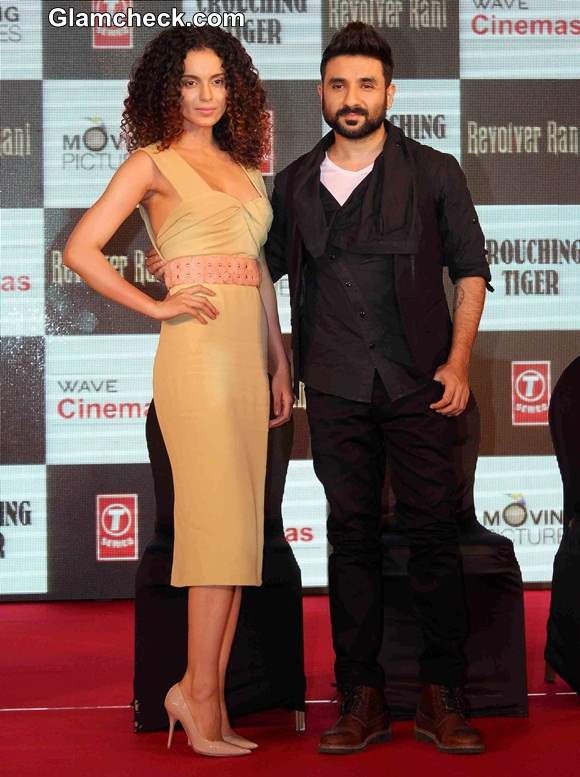 Revolver Rani Kangana Ranaut Promotes Film in Burberry Spring Dress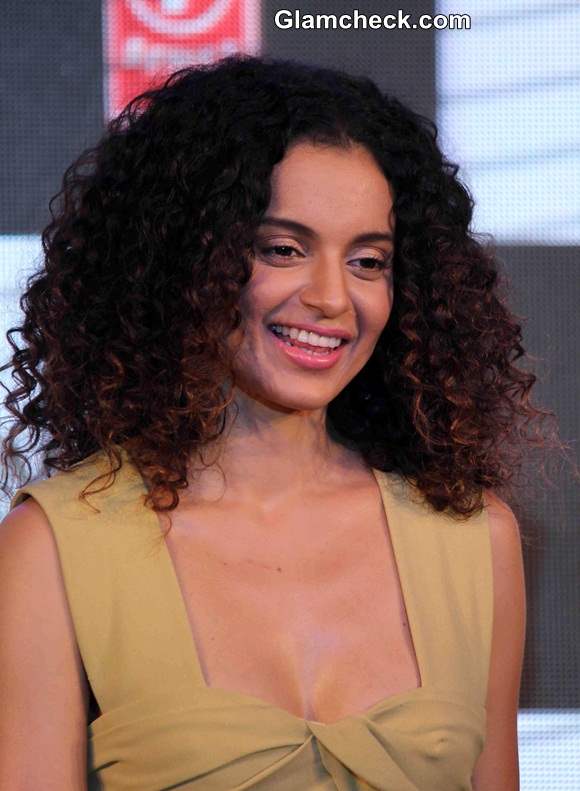 Kangana Ranaut 2014 Curly Hair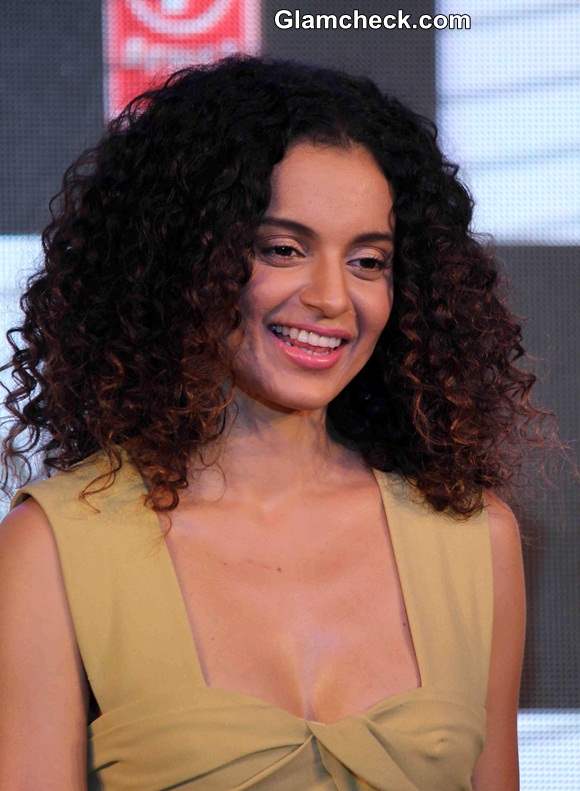 Kangana Ranaut 2014 Curly Hair
Solaris Images