Several Bollywood celebs either have already or are in the process of leaving for Tampa Bay, Florida to attend the 15th International Indian Film Academy Awards 2014 which begins on April 23 and goes on till April 26. Actors Deepika Padukone, Kalki Koechlin, Malaika Arora Khan and Yami Gautam were spotted at Terminal 2 of the Chhatrapati Shivaji International Airport in Mumbai, India on April 22, 2014, making their way out of the country for the event.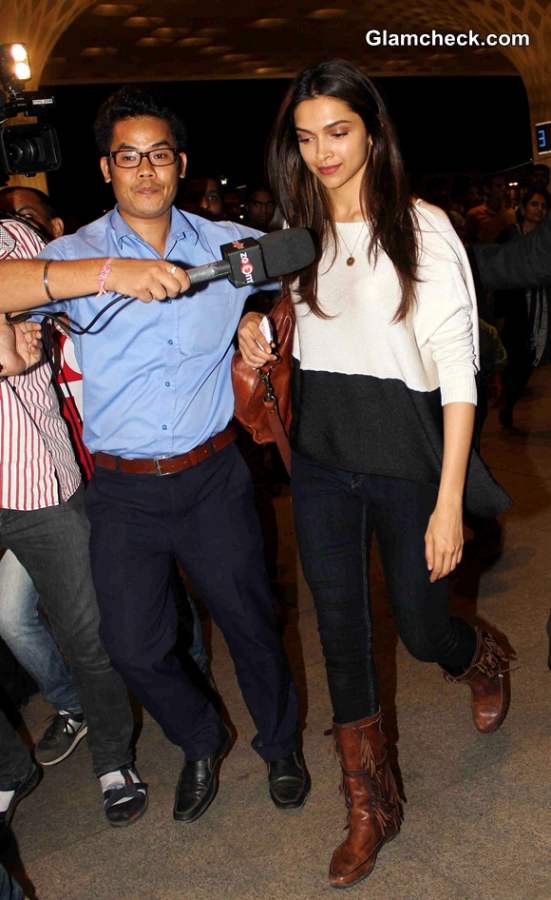 Deepika Padukone for IIFA 2014
Deepika wore a black and white loose-fitting top with dark blue jeans and brown boots. While her contemporaries were going with natural makeup for the trip, Deepika added a dash of glamour with a maroon lippie. Trust her to maintain her fashionista status even on a long haul flight!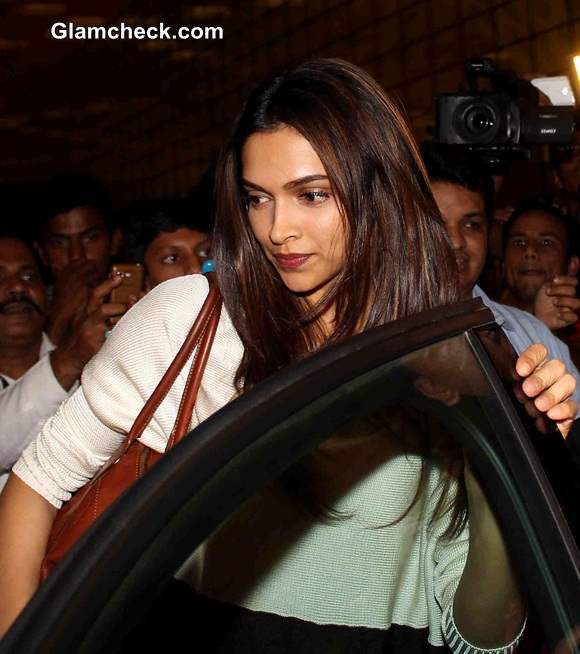 IIFA 2014 Deepika Padukone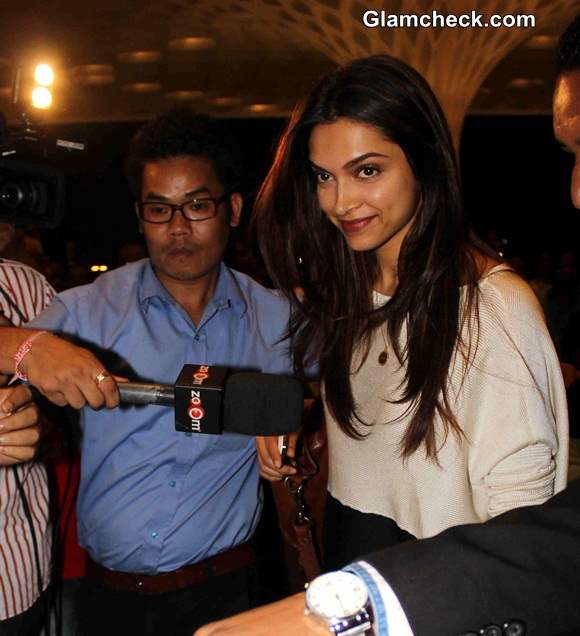 Deepika Padukone 2014 IIFA
Kalki went with a very casual look in a sleeveless black top, black track pants, a black cap, a black canvas sling bag and white sneakers.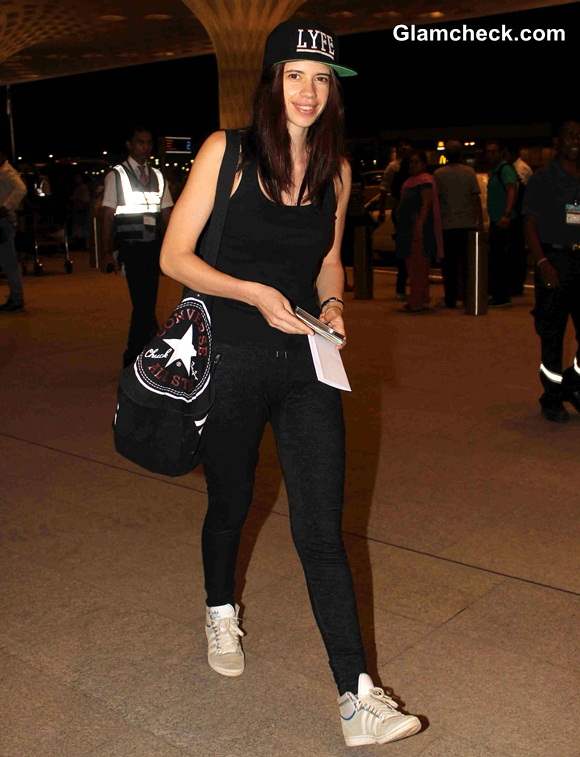 Kalki Koechlin 2014 IIFA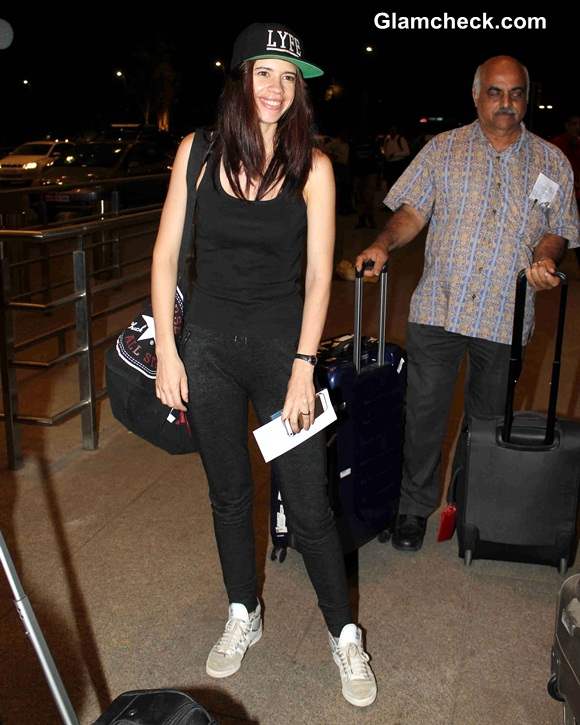 2014 IIFA Kalki Koechlin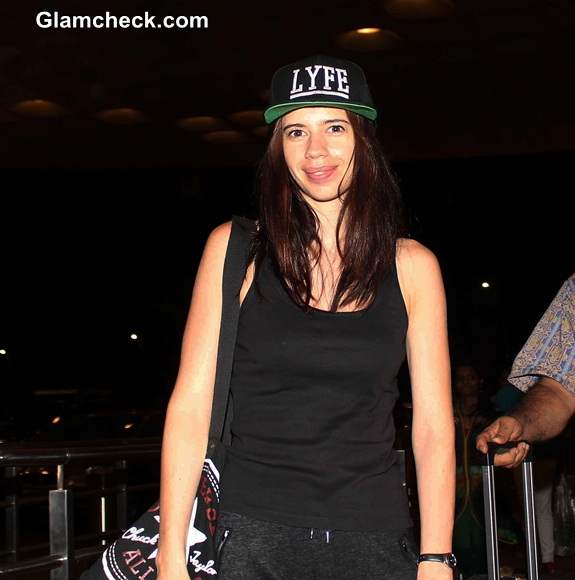 Kalki Koechlin IIFA 2014
Malaika sported a striped blue and white blazer over faded blue jeans and a grey tee. Camel boots and a Jimmy Choo handbag rounded out the look.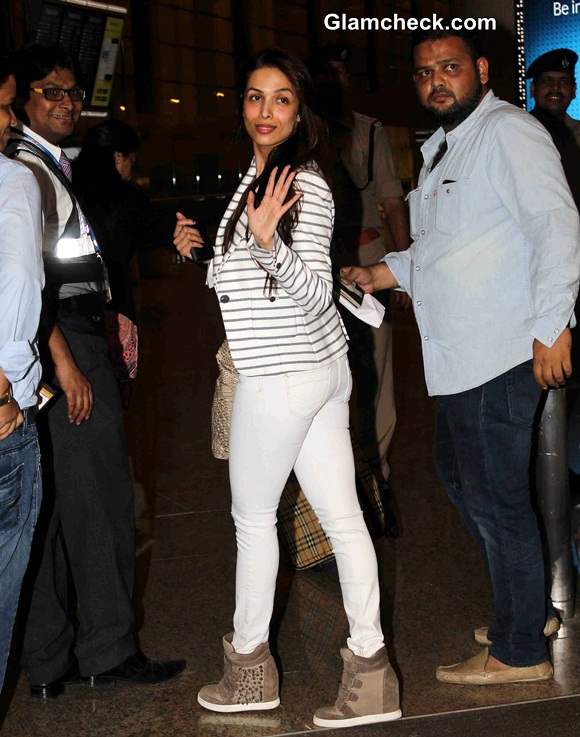 Malaika Arora Khan IIFA 2014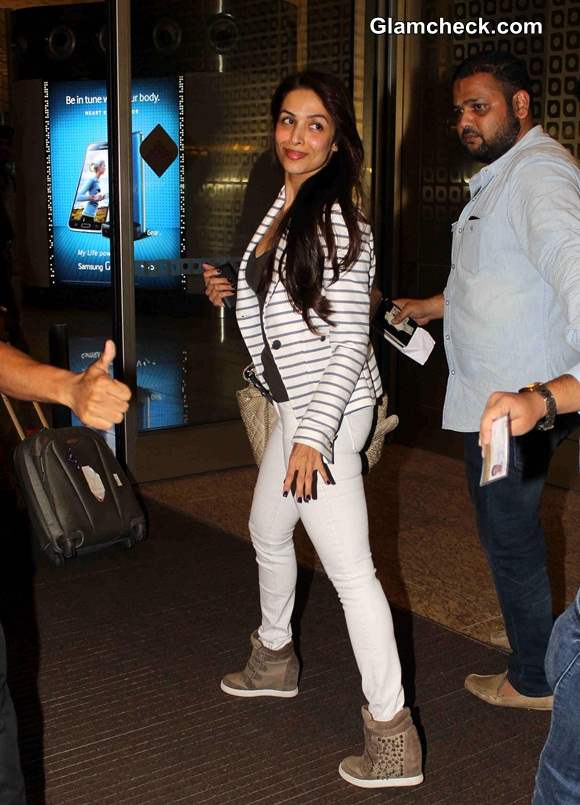 Malaika Arora Khan at IIFA 2014
Yami too preferred a casual look, choosing blue jeans, a white top with a print of a large navy blue heart on the front and black boots for her travel avatar.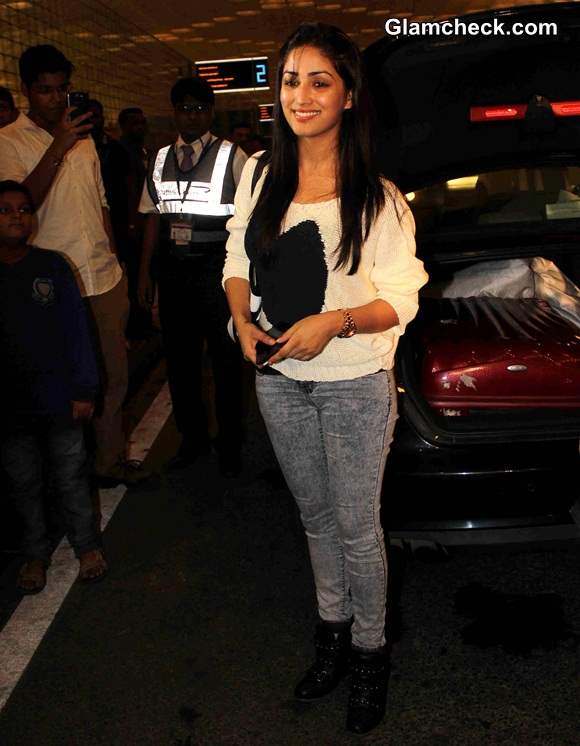 Yami gautam at IIFA 2014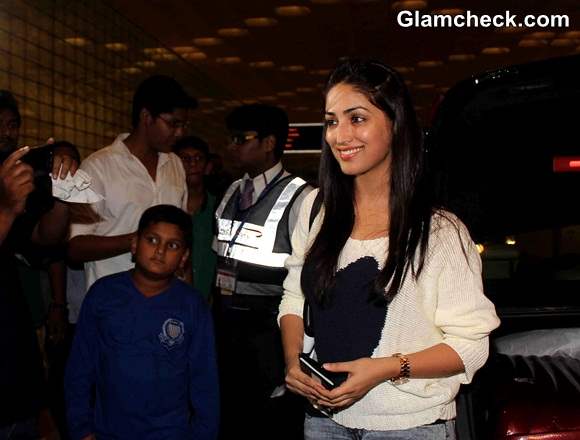 IIFA 2014 Yami Gautam
Also spotted at the airport that day were Riteish Deshmukh, Manish Malhotra, Arunoday Singh, Tusshar Kapoor, Monali Thakur, Kishen Kumar, Nikhil Dwivedi and Pritam.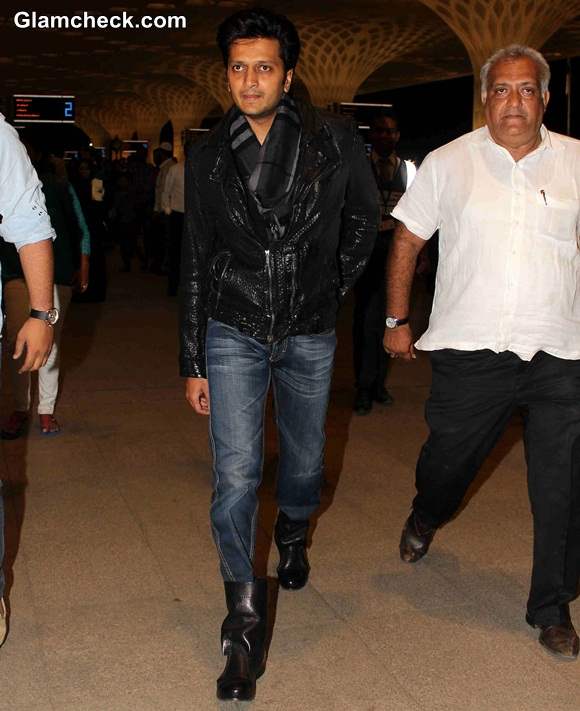 Riteish Deshmukh IIFA 2014
While most of Bollywood is set to bring the house down in Tampa, some have chosen to stay behind to cast their votes in the coming Lok Sabha elections on April 24 including Amitabh Bachchan, Shahrukh Khan, Sonam Kapoor, Ranbir Kapoor and even co-host of the event Farhan Akhtar. Vidya Balan, who has been synonymous with the promotions of the event in India, has also apparently decided to put the elections first. They will all fly to Tampa after they have cast their vote.
Solaris Images