Self-professed fitness freak John Abraham jetted to Ahmedabad on April 21, 2014 to inaugurate a new gym there.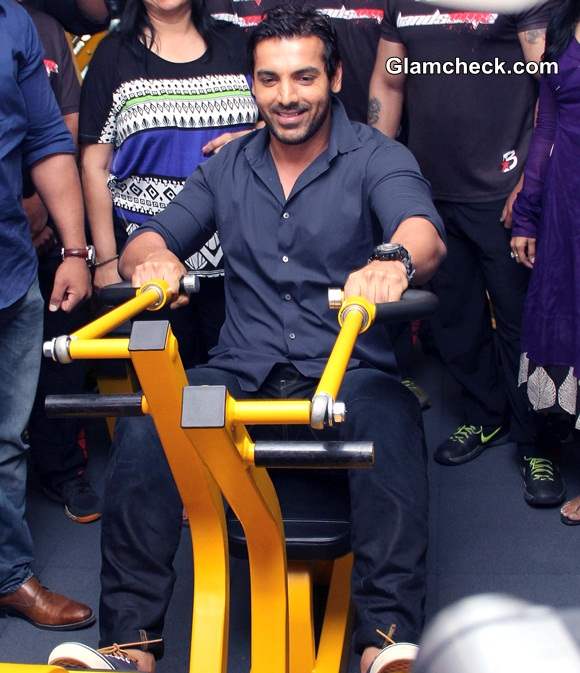 John Abraham Inaugurates Gym in Ahmedabad
The venue was filled with youngsters, most, we're sure, there to see John rather than through any real interest in the gym. Nevertheless, John spent his time there talking up the need for fitness and his love of it.
John Abraham 2014 Pictures
He said he would put anything aside for fitness, it was that important to him. He also said that it wasn't easy to maintain his physique and that it took a constant mental effort to say no to foods that are bad for him.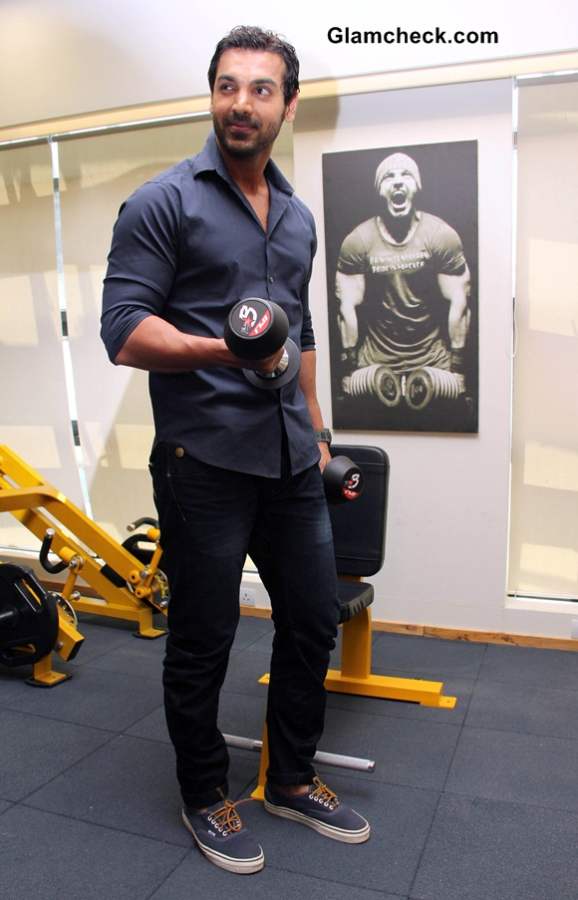 John Abraham 2014
John went on to advise people on any fitness plan to stay positive, eat right, sleep enough and get plenty of water throughout the day. All sage, sound good advice, and we can only hope that people were actually listening while being totally star-struck. After all, you just have to look at this dude's bod to figure he knows what he's talking about.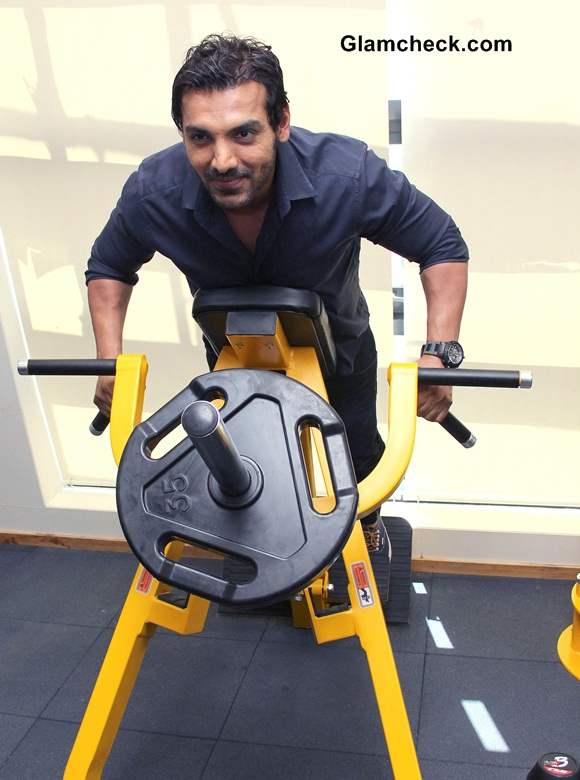 John Abraham Inaugurates Gym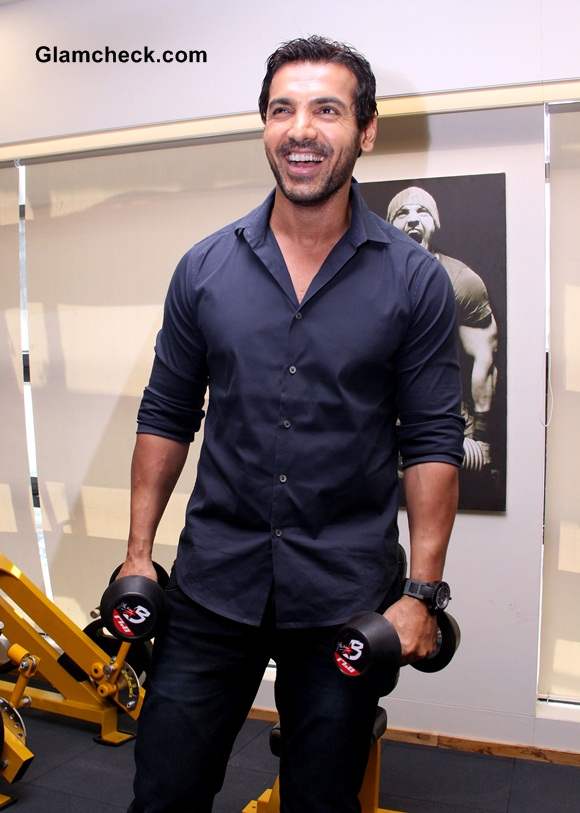 John Abraham 2014 Pics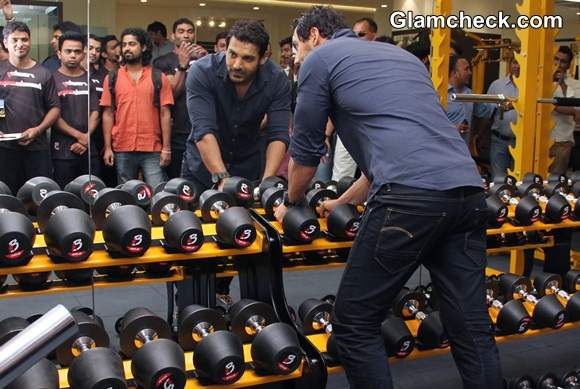 John Abraham Gym
Solaris Images