Bollywood actor Lisa Haydon was channelling a fair bit of Angelina Jolie as she launched Marks & Spencer's first standalone lingerie and beauty store in Mumbai, India on May 7, 2014.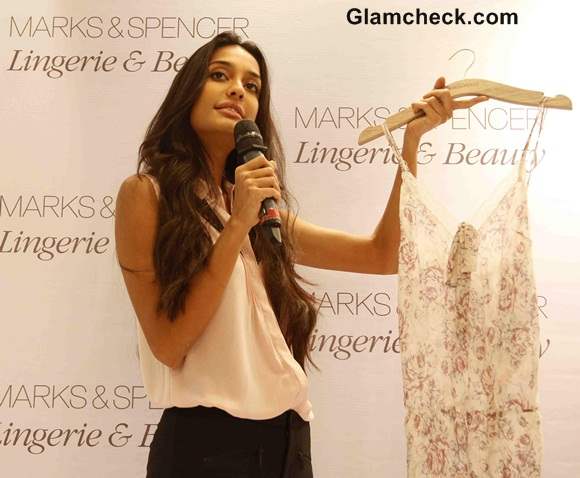 Lisa Haydon Launches Marks Spencers Lingerie Store in Mumbai
The sexy model looked smart and cool in cropped black pants and a peach sleeveless top featuring black lace accents just below the collar. Pointy black pumps were her only accessories.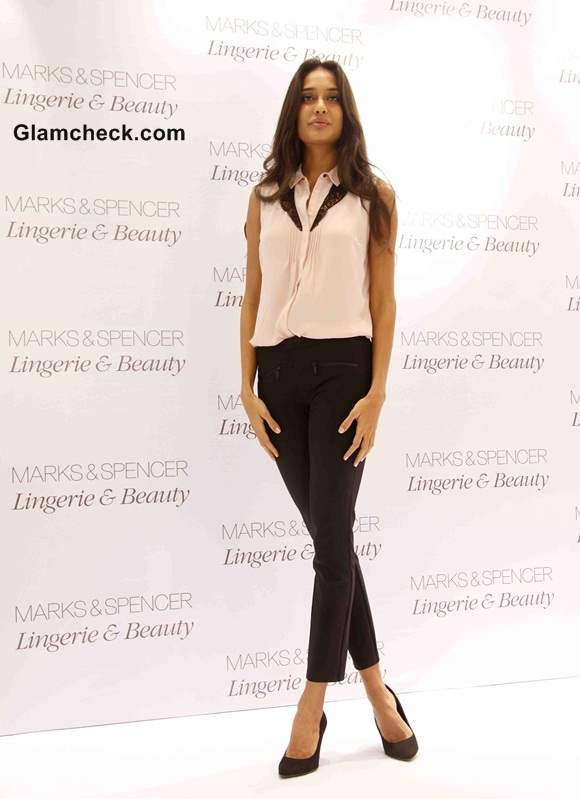 Lisa Haydon at Marks Spencers Lingerie Store Launch in Mumbai
This look takes you right to Jolie because not only does Lisa resemble Jolie but even her colour choice and silhouette in this ensemble mimics her Hollywood counterpart.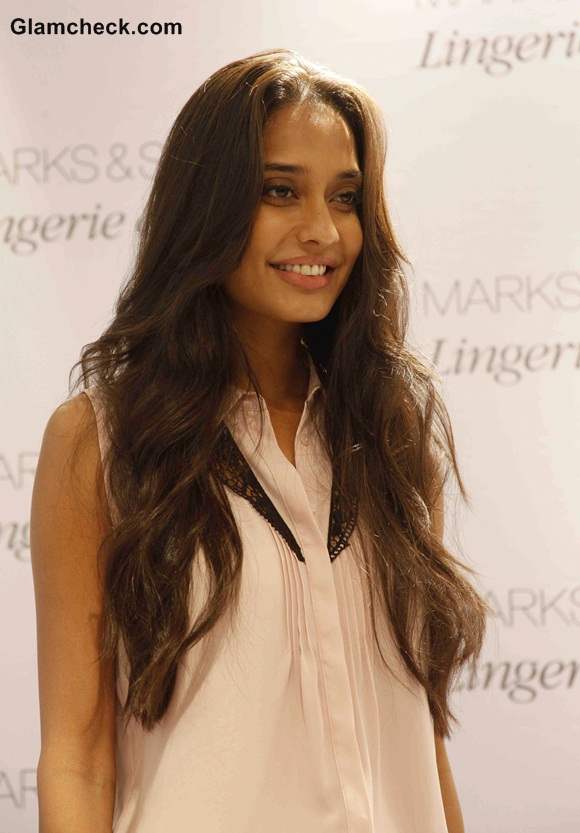 Lisa Haydon 2014
Lisa, who has been shopping at Marks & Spencer's for years, said she was delighted to launch the standalone store. She said she had never been disappointed while shopping at any of the retail brand's outlets and said women would love the lingerie collection at the new place.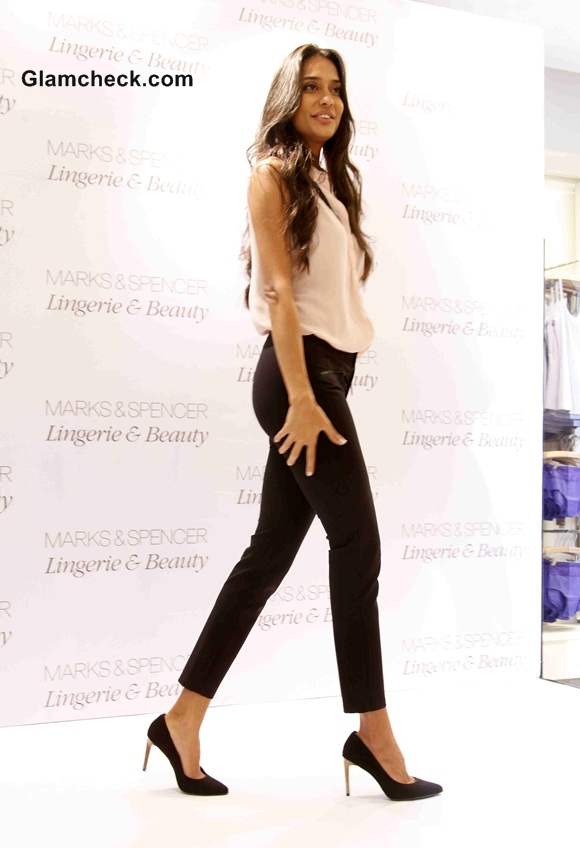 Lisa Haydon 2014 pics
Joining her at the launch was the MD of Marks & Spencer's Reliance India, Venu Nair.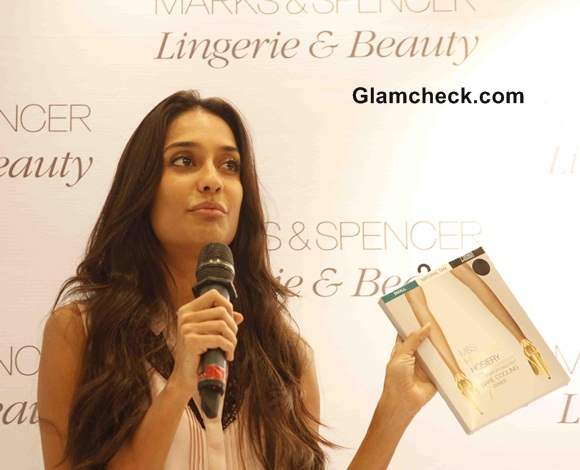 Lisa Haydon Launches Marks and Spencers Lingerie Store in Mumbai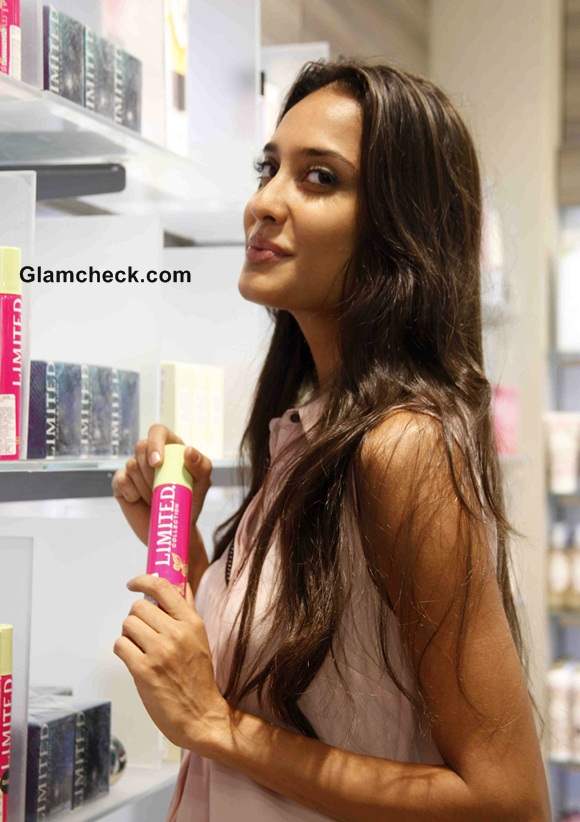 Lisa Haydon at Marks Spencers Lingerie Store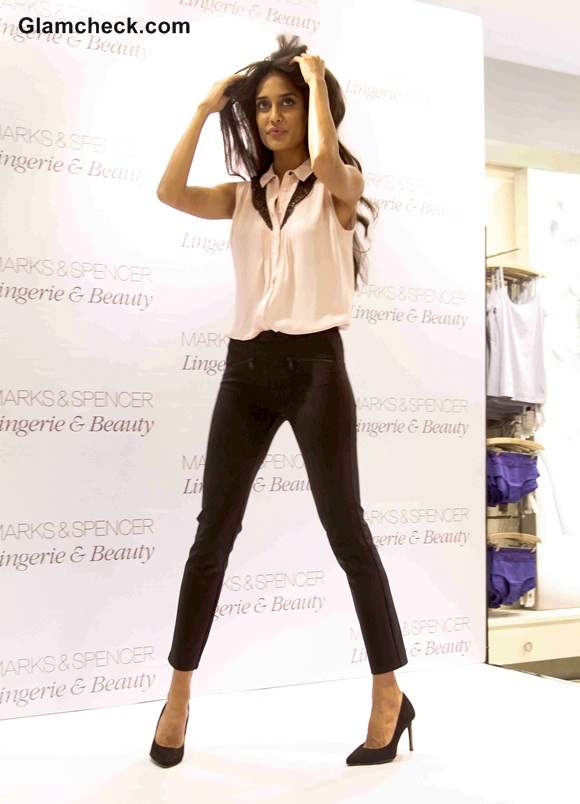 Lisa Haydon 2014 pictures
Solaris Images