We had mixed feelings about the look that Bollywood actress Esha Gupta sported as she attended the ELLE Carnival for a Cause 2014 event for breast cancer awareness in Mumbai, India on May 18, 2014.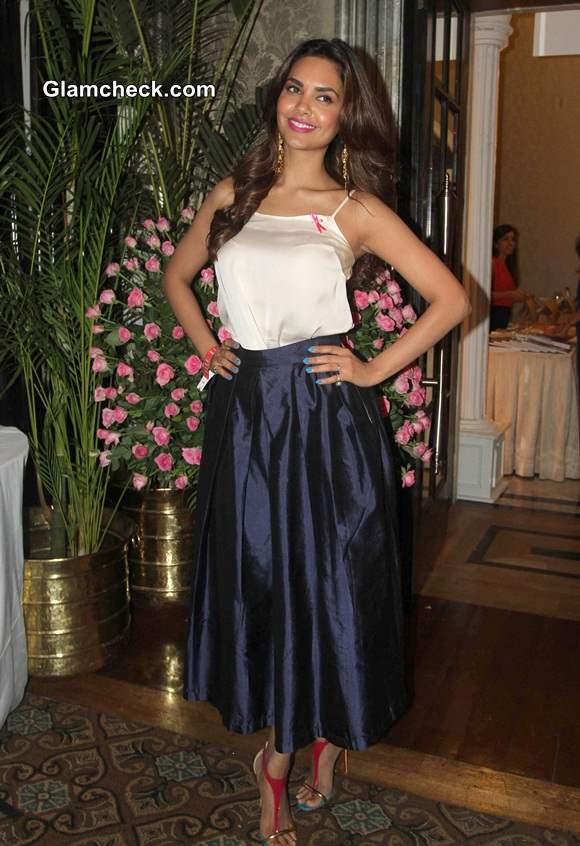 Esha Gupta in Nikhil Thampi at ELLE Carnival for a Cause 2014
Esha chose a pleated, navy blue skirt by Nikhil Thampi. One heck of a gorgeous colour on her, but the styling of the skirt was outdated. She picked a silky, ivory spaghetti top to pair the bottoms with, and we can't say that it made much of an improvement although, again, the colour suited her well. Overall, the outfit was all just a little too shapeless with a hint of meh.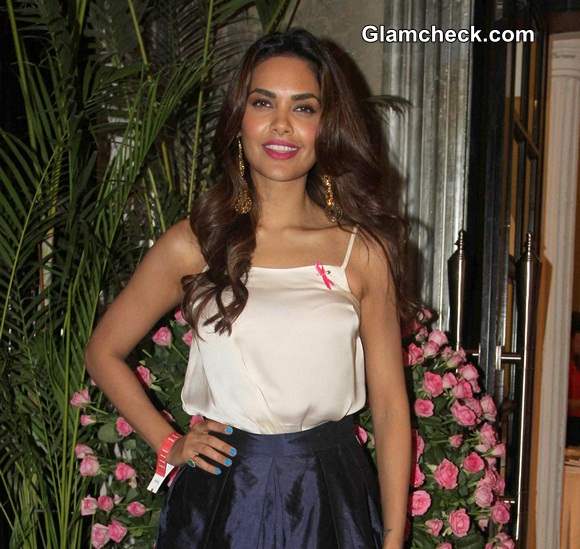 Esha Gupta 2014
This is quite a change from the immaculate ensembles we're used to seeing Esha in. Her outfits generally have a flair, a liberated femininity. But this one has us scratching our heads and wondering why more thought wasn't put into it or if her stylist is exacting some passive-aggressive revenge.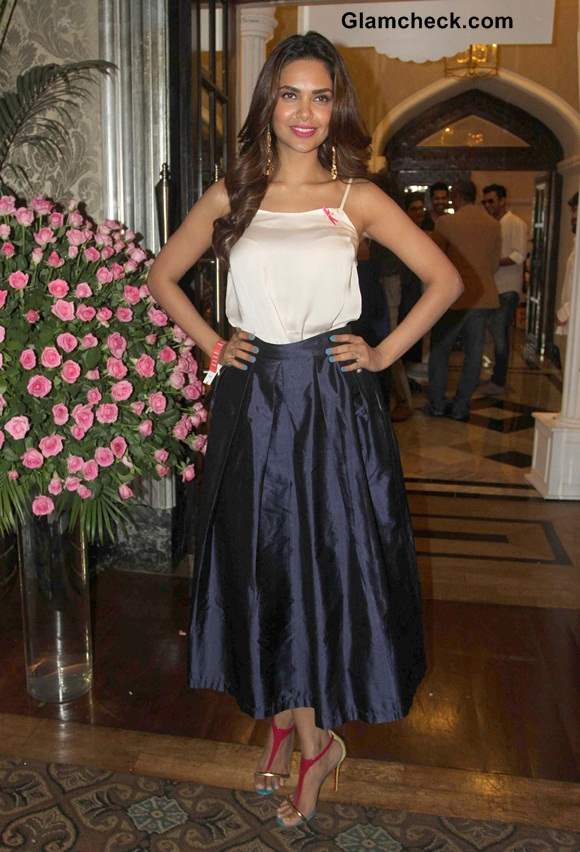 Esha Gupta outfit at ELLE Carnival for a Cause 2014
Still, you have to love her footwear. Her pink, gold and blue Christian Loboutin strappy heels were deliciously summery as were her pink lips and bright blue manicure. We're also big fans of her dramatic dangle earrings which brought dollops of luxury to the look. The last shade of colour rounding things out was the rich brown of her eye liner and curly hair. 
Solaris Images