Bollywood actors Sidharth Malhotra, Shraddha Kapoor and Riteish Deshmukh, and director Mohit Suri were seen promoting their upcoming film "Ek Villain" in Mumbai, India on June 4, 2014.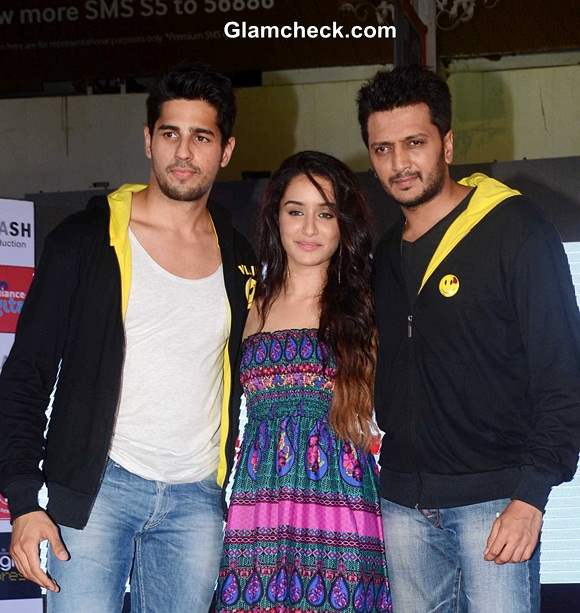 Cast of Ek Villain Promote Film in Mumbai
Leading lady Shraddha looked super cute and sexy at the event in a colourful strapless maxi. She accessorized with a bunch of mismatched bracelets and statement gold dangle earrings, rounding out her look with lined eyes but otherwise natural makeup, and sensuous beachy curls.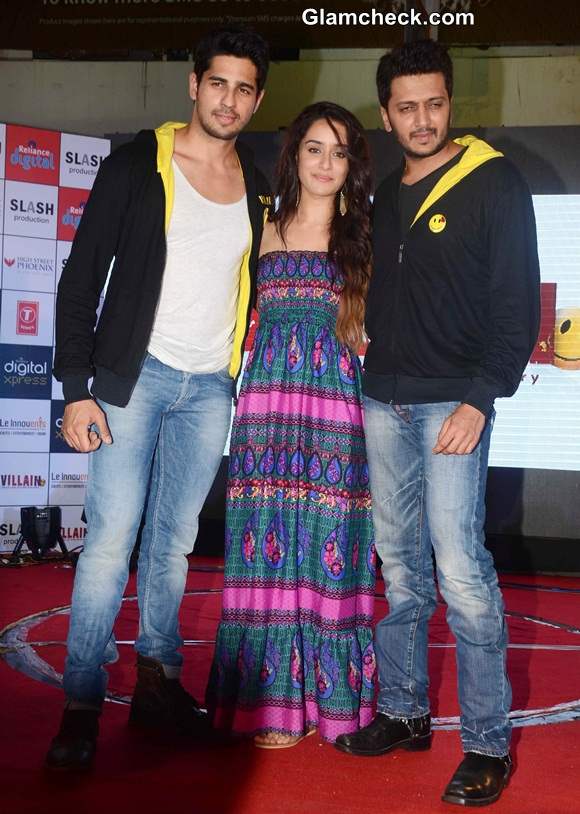 Cast of Ek Villain Promote movie in Mumbai
This wasn't like any other promo event mainly because a small concert was planned in conjunction with it to showcase the music of the film.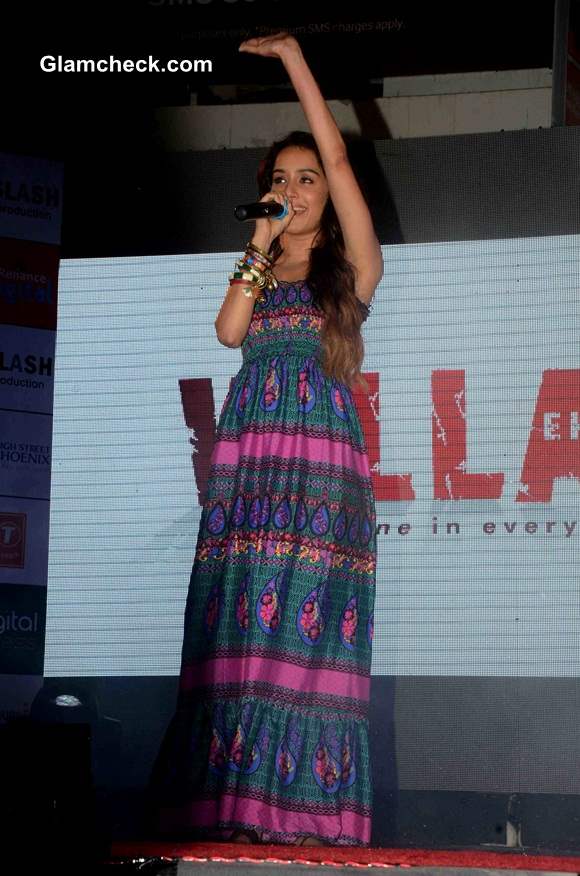 Shraddha Kapoor 2014 Ek Villain
Singer Mithoon and Ankit Tiwari performed a few tunes from the soundtrack and the crowd went wild when even Shraddha took to the stage to render an acoustic version of the most popular song from the movie – Galliyan.
Ek Villain is all set for release on June 27, 2014.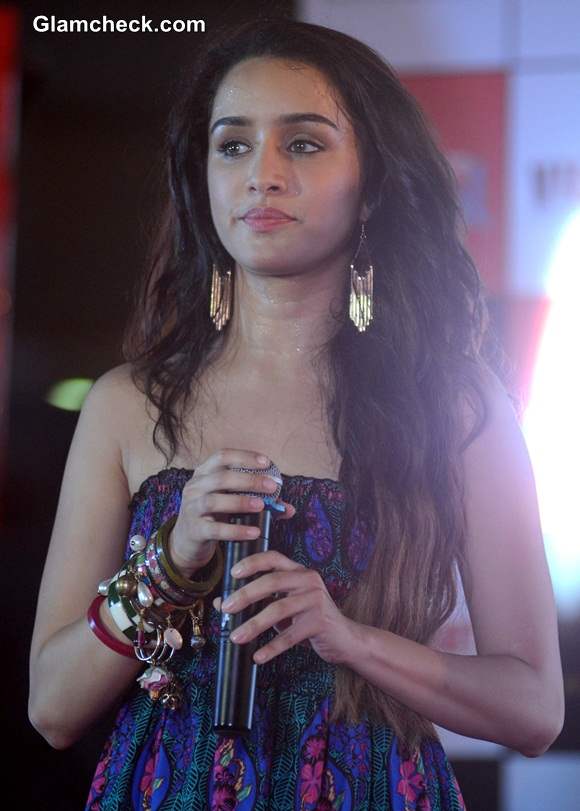 Shraddha Kapoor 2014 Ek Villain pics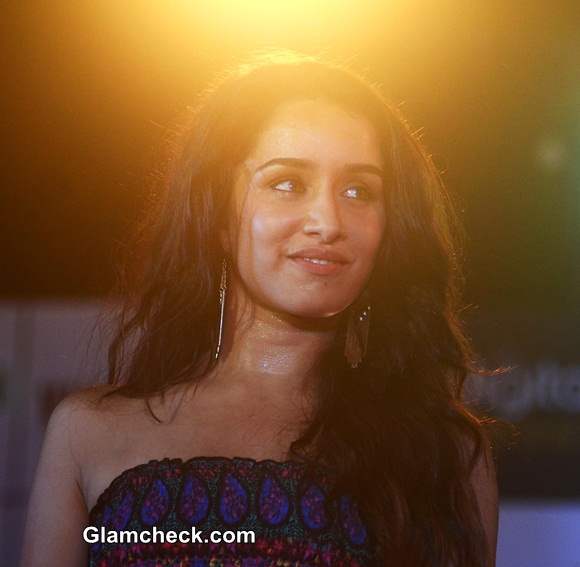 Shraddha Kapoor in Ek Villain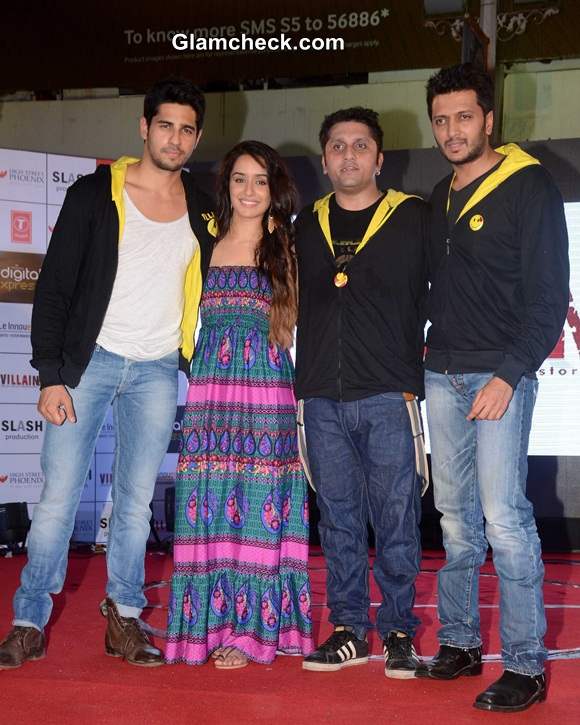 Ek Villain Movie Promotions
Solaris Images