Bollywood actress Karisma Kapoor kept true to her classy yet low-key style at an event organized to hand over the cheques to the winners of the Playwin Sikkim Jackpot in Mumbai, India on June 5, 2014.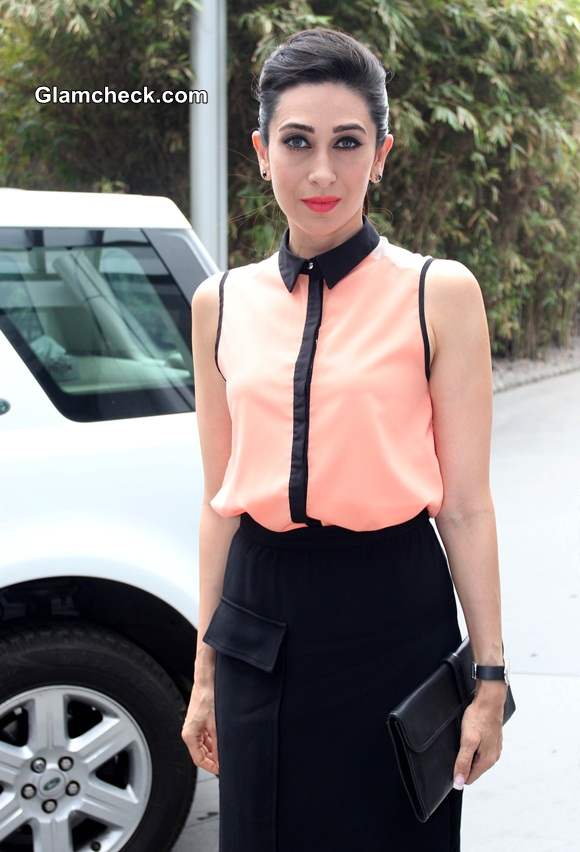 Karisma Kapoor Works Minimalist Magic Yet Again
She sported one of her favourite wardrobe staples – a black pencil skirt – but with a fake pocket flap on one side. Even that small addition is quite a change for her. She paired the sophisticated bottoms with a sleeveless peach top that featured black accents.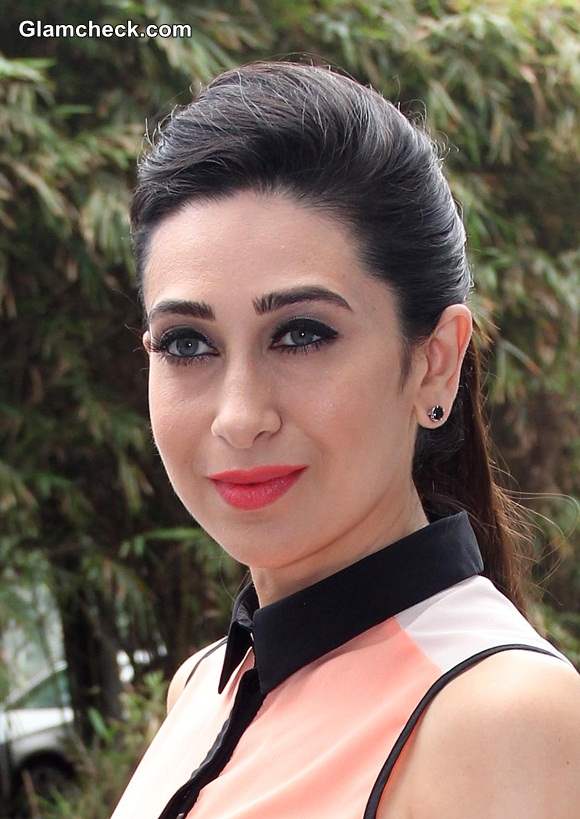 Karisma Kapoor 2014
To accessorize, she once again went to jewellery we've seen on her often before  – black-stone stud earrings – and rounded things off with white pointy pumps and a black clutch by Hermes.
A peach lippie complemented the top while a French manicure, ponytail and the heavy eye makeup that both Kapoor girls seem to favour completed her look.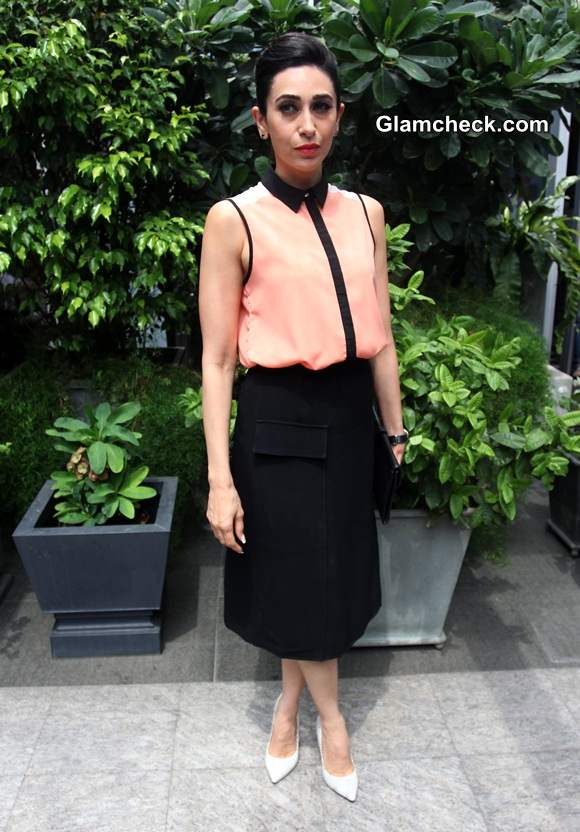 Karisma Kapoor 2014 pics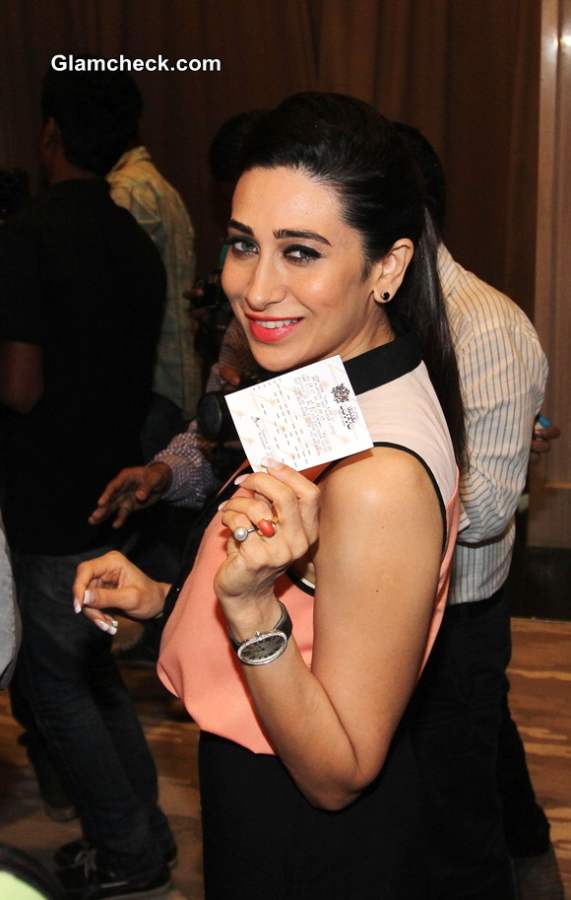 Karisma Kapoor 2014 endorsements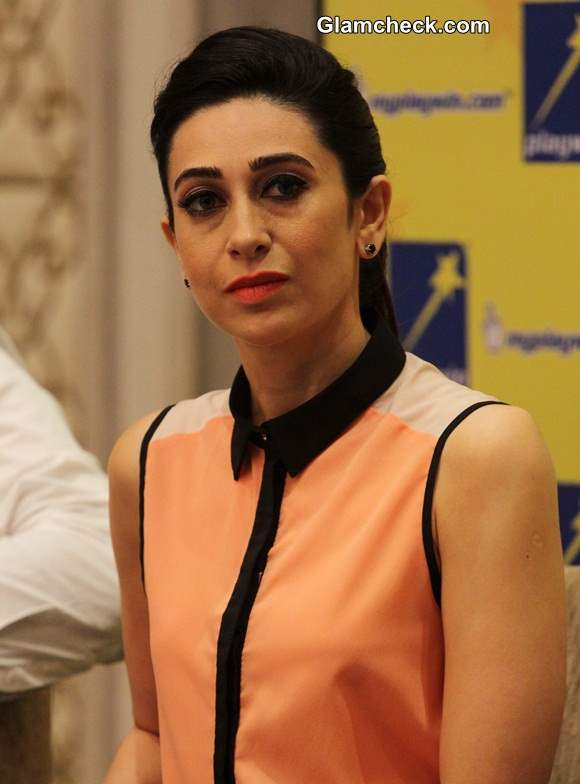 Karisma Kapoor Latest Pics 2014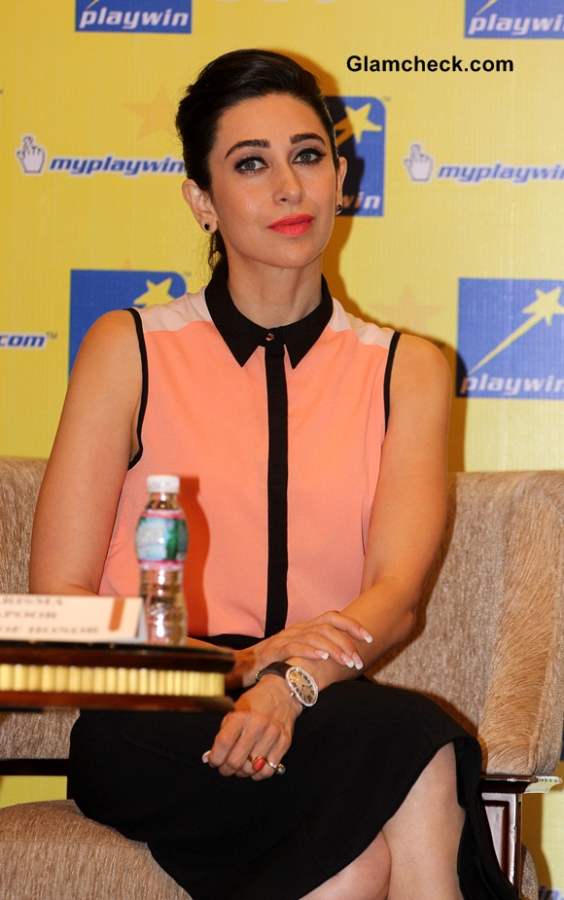 Karisma Kapoor Pictures 2014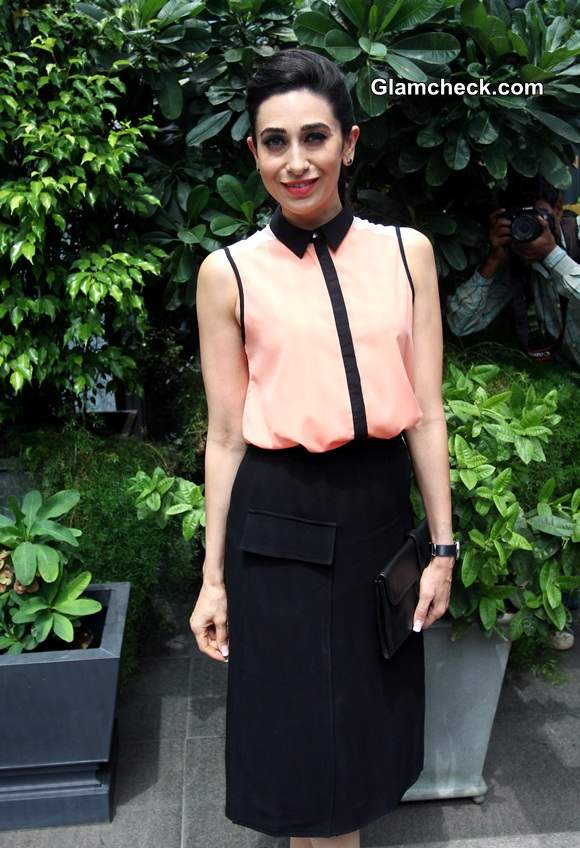 Karisma Kapoor Minimalist Style 2014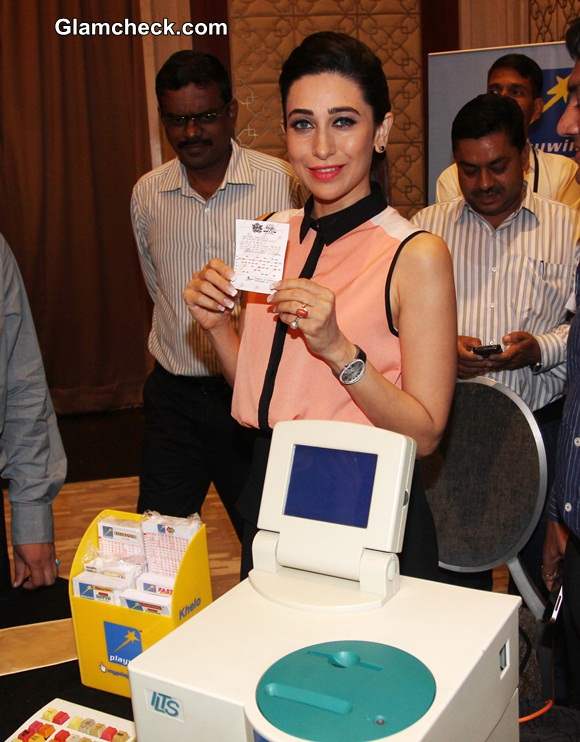 Karisma Kapoor Works Minimalist Magic
Solaris Images