Bollywood actor Imran Khan and his wife Avantika were spotted leaving a city hospital in Mumbai, India on June 12, 2014.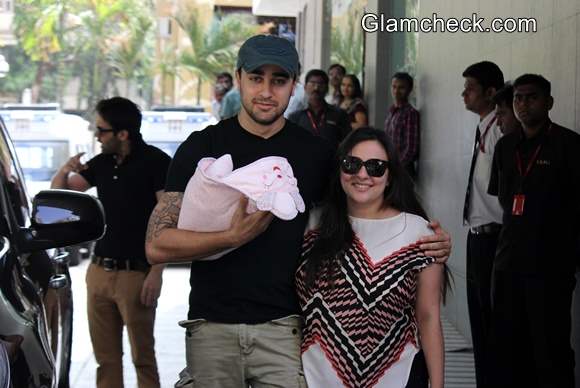 Imran Khan and Avantika Blessed with Baby Girl 
Avantika gave birth to the couple's first child – a baby girl – on June 9. The new mummy looked exhausted but she glowed too. She wore a long white tee featuring a colourful geometric print, pairing it with blue bottoms. No time for makeup and a pair of large sun glasses hid the fact.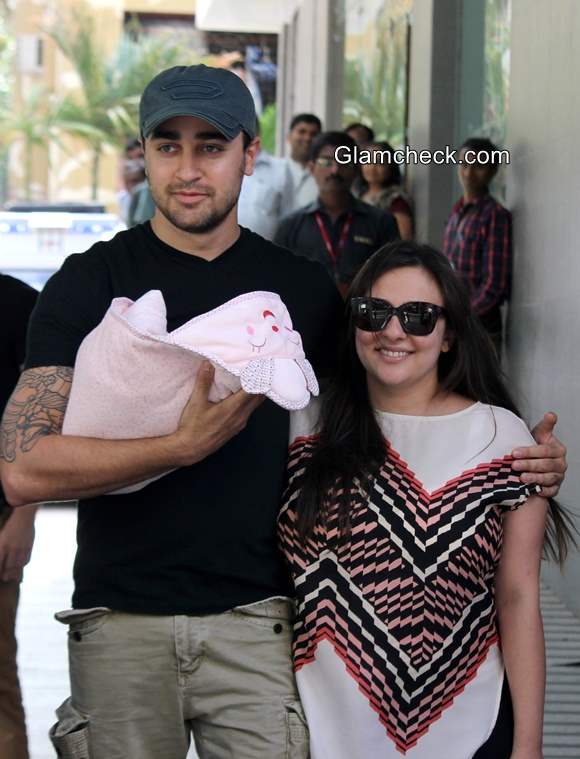 Imran Khan and Avantika Go Home with New Daughter
Proud daddy Imran too was casually clad in khaki cargo pants, a black tee and a blue cap. He had one arm around Avantika and his new baby in the other.
Our congratulations to the new parents!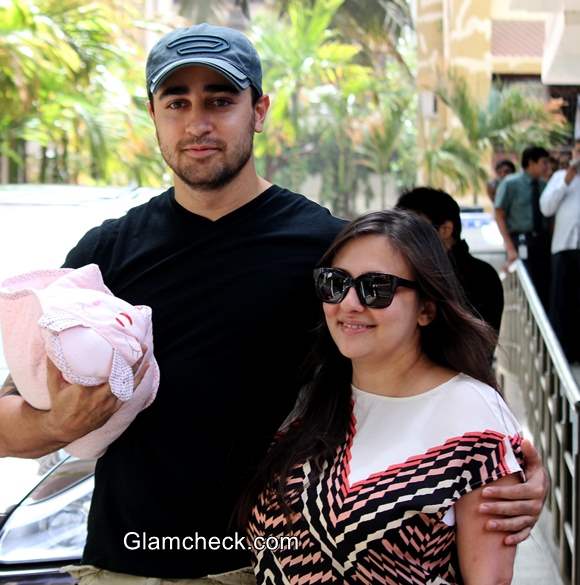 Imran Khan Avantika Blessed with Baby Girl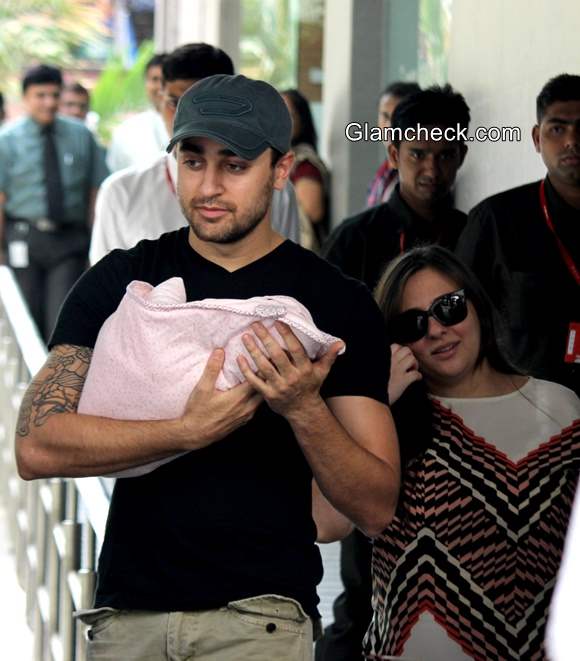 Imran Khan Avantika Blessed with Baby Girl Pics
Solaris Images