Bollywood actress Jacqueline Fernandez unveiled the Srilankan premium chain of luxury Ayurveda boutique Spa Ceylon in Mumbai, India on June 25, 2014.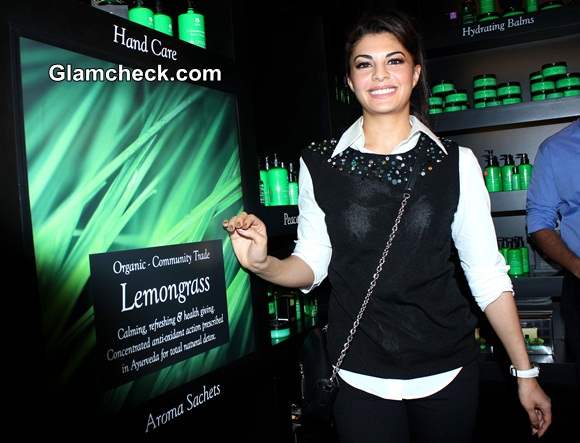 Jacqueline Fernandez Launches Srilankan Boutique Spa Ceylon
The 28-year-old fashionista sported a monochrome look for the day-time event. She wore black pants with a vest-shirt fusion top featuring an embellished neckline. We like the sparkly touch. Not often seen in day wear but it really brightens up an outfit.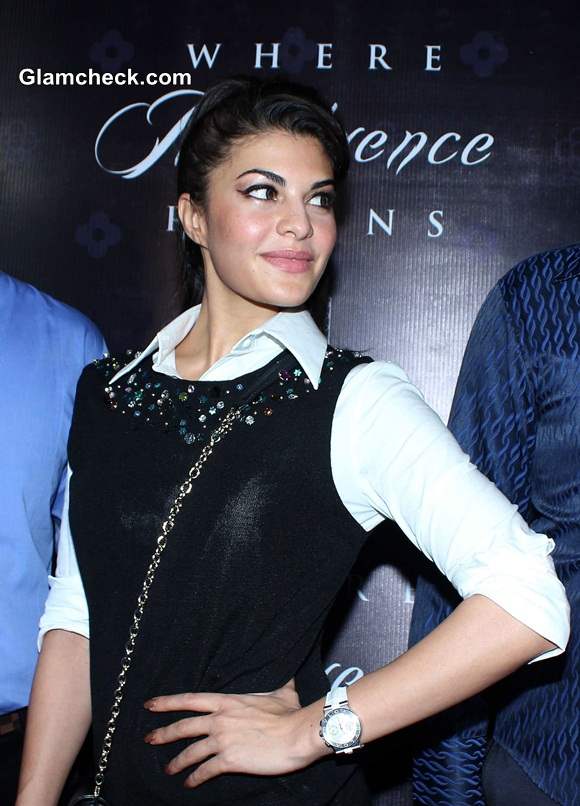 Jacqueline Fernandez 2014 Latest Pics
Her accessories were just right. A small chain purse, white watch, and maroon loafers for a splash of colour. She chose to forego jewellery, letting her minimal makeup and high ponytail round out her look.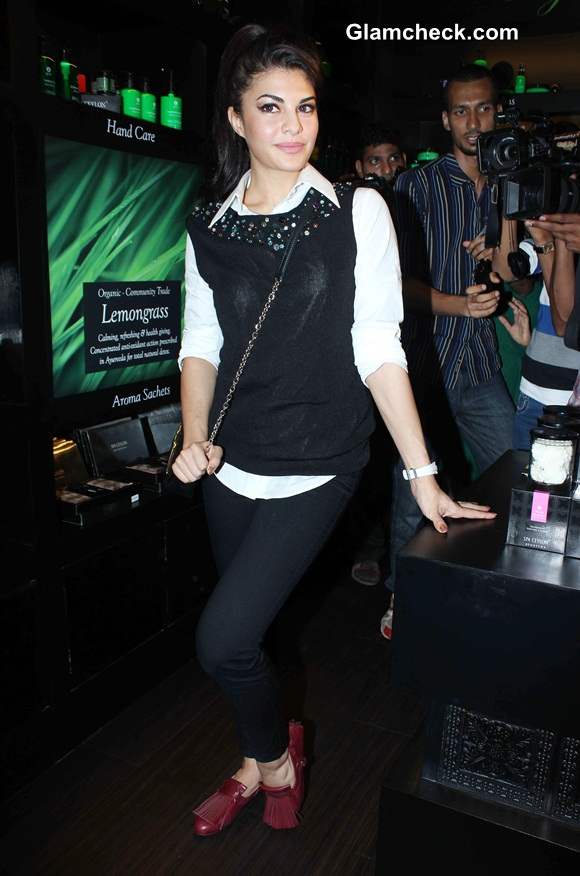 Jacqueline Fernandez 2014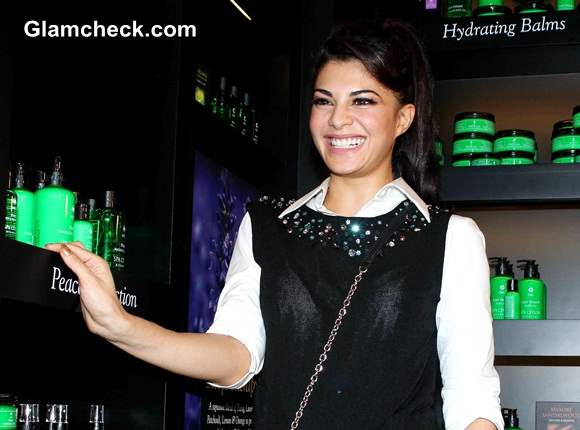 Jacqueline Fernandez 2014 Pics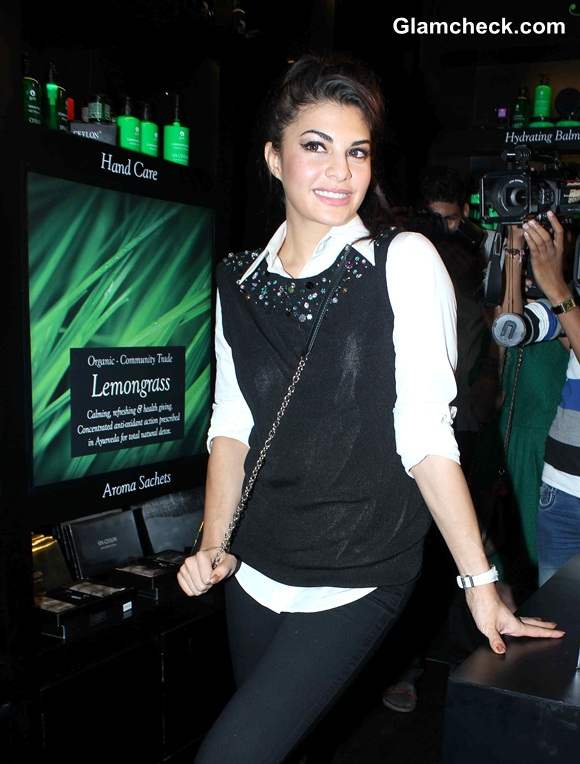 Jacqueline Fernandez at Srilankan Boutique Spa Ceylon Launch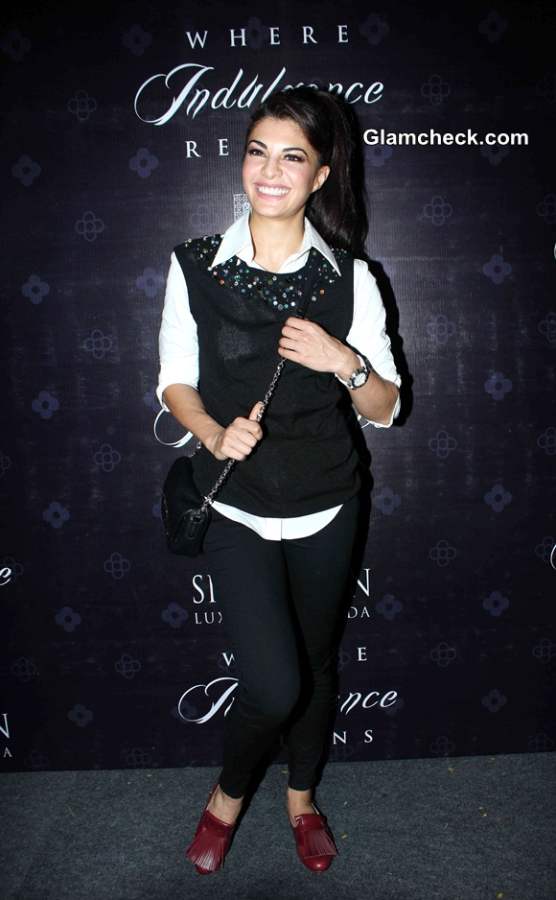 Jacqueline Fernandez Pictures 2014
Solaris Images