Gauri Khan, wife of Bollywood actor Shahrukh Khan, flew to her home-town Delhi on June 28, 2014 for the inauguration of The Brown Box Bakery.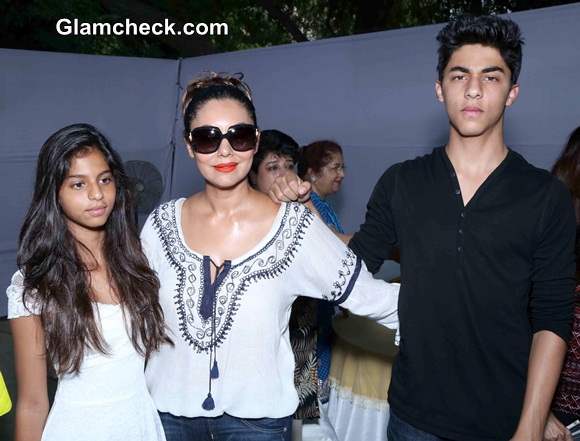 Gauri Khan with Kids Jets to Delhi for Bakery Launch
Despite the soaring heat, she looked fabulous as always with not a hair out of place. The mother-of-three wore an embroidered white top with blue jeans, tan boots and dark sun glasses. A messy bun and red lips completed her look.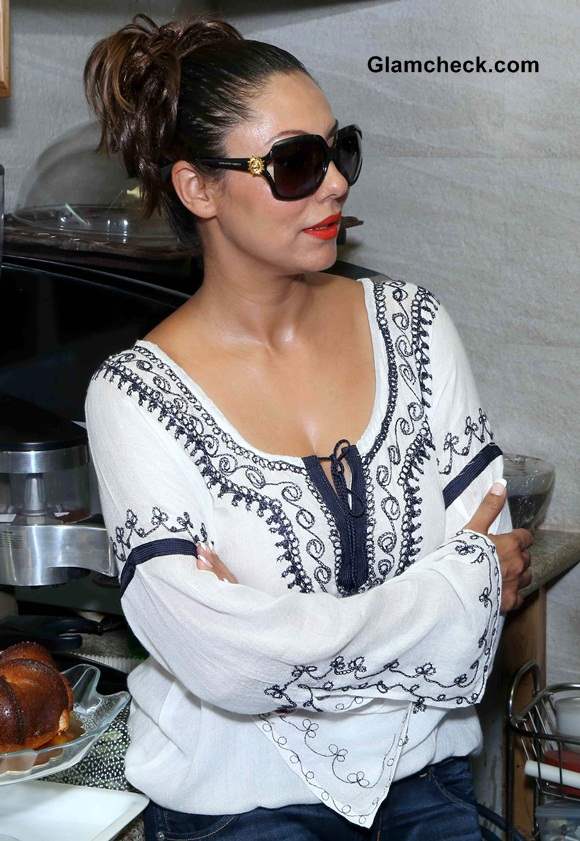 Gauri Khan 2014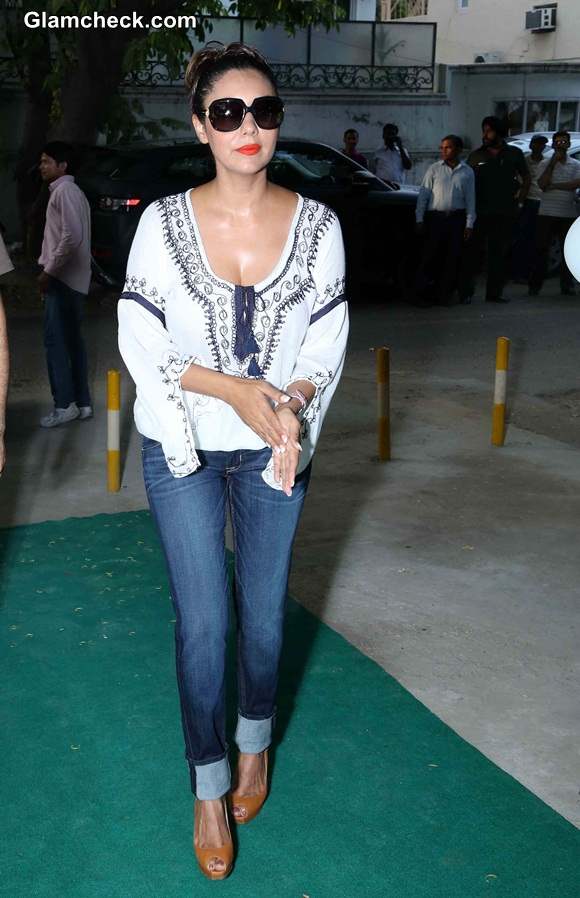 Gauri Khan Pictures 2014
She was accompanied by her daughter Suhana and son Aryan. Suhana wore neon flip flops with a simple white dress while Aryan, home from London for the holidays, wore a black tee, blue jeans and grey sneakers.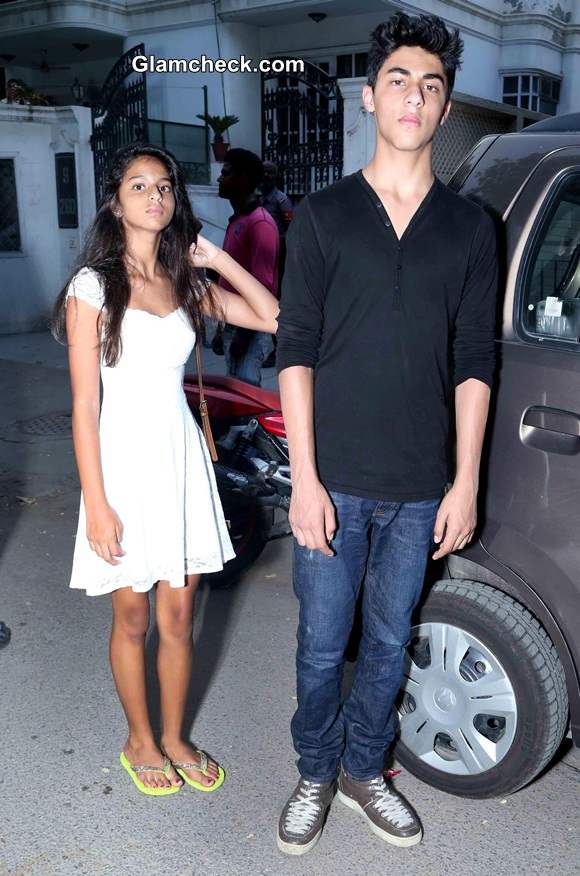 Shahrukh Khan Kids Aryan and Suhana
The new bakery is owned by Gauri's cousin, Priyanka Tiwari. Gauri refused to let the limelight fall on her because, she said, she didn't want to steal her sister's thunder.
Also at the event was artist Anjanna Kuthiala who also co-hosted, Jagdish Tytler, and Shahnaz Hussain.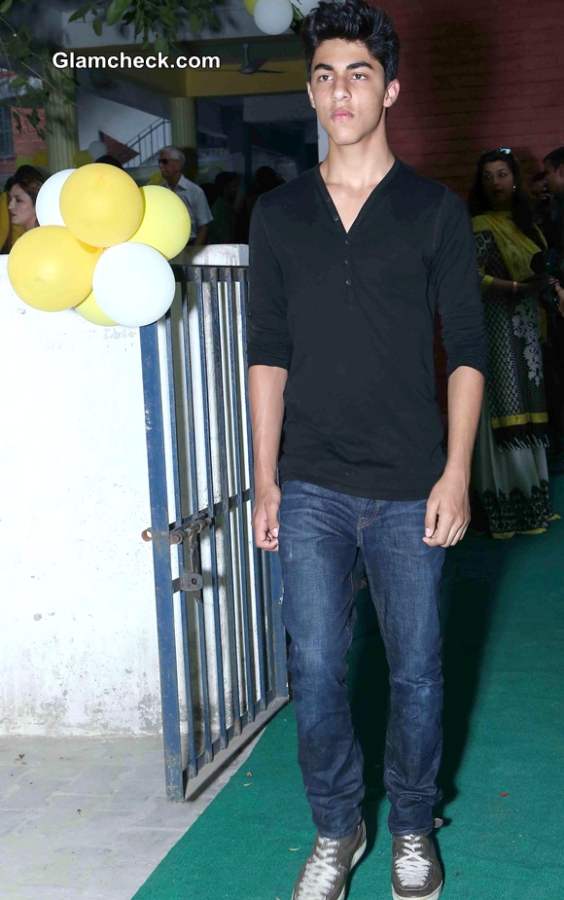 Aryan son of Sharukh Khan and Gauri Khan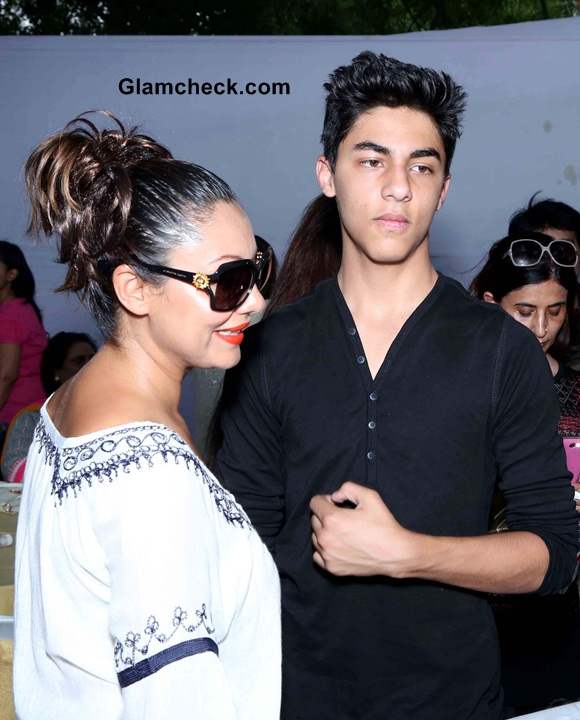 Gauri Khan with Son Aryan Khan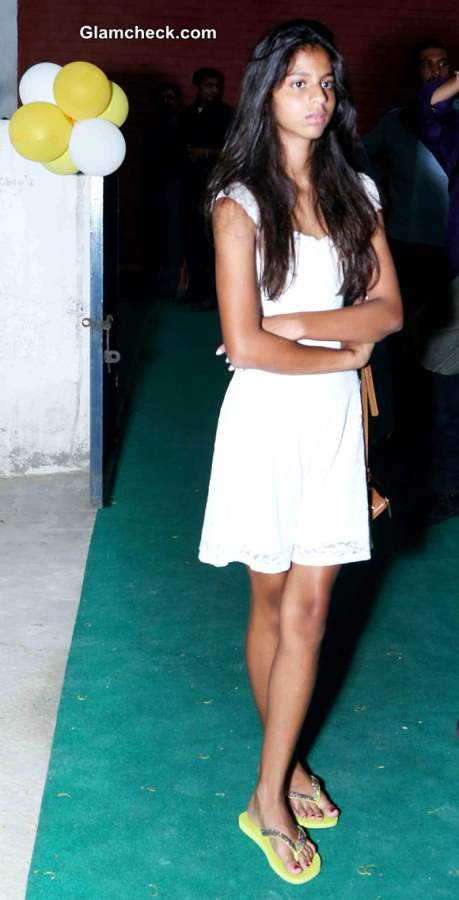 Suhana Khan daughter of Sharukh Khan and Gauri Khan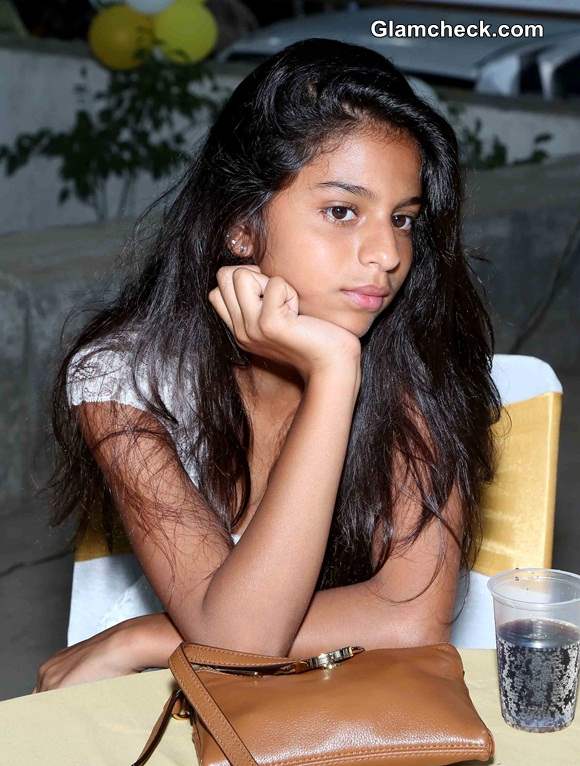 Suhana Khan daughter of Sharukh and Gauri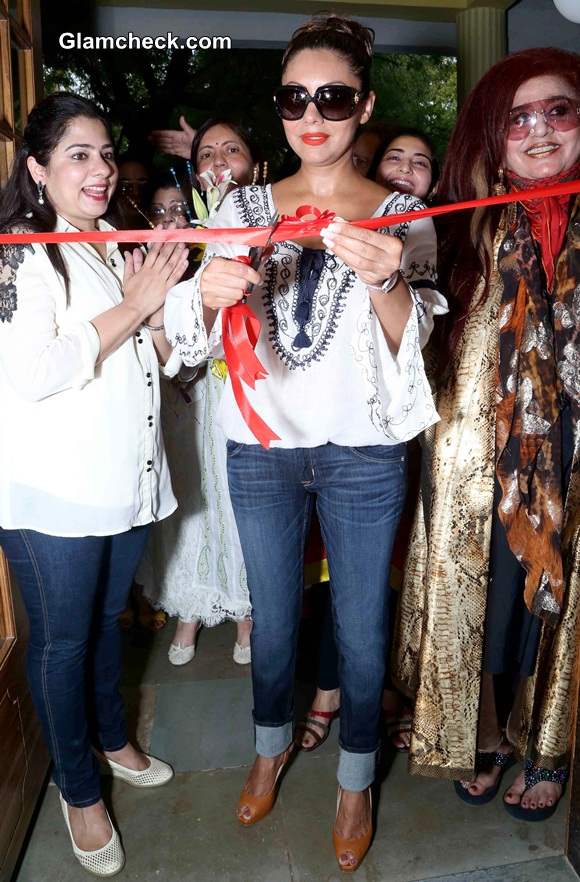 Gauri Khan at Bakery Launch in Delhi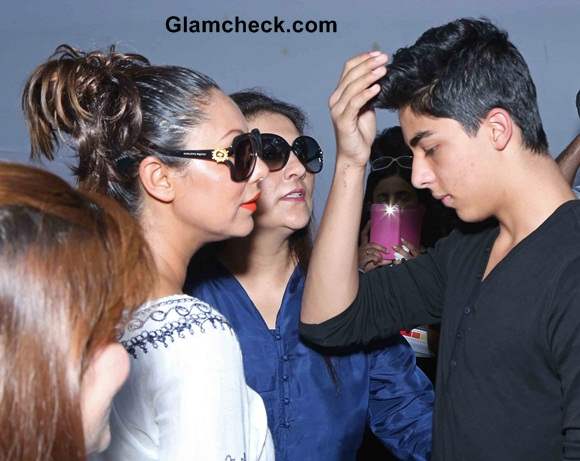 Gauri Khan with son Aryan
Solaris Images