Bollywood actor and producer Saif Ali Khan was spotted taking in the upcoming film "Lekar Hum Deewana Dil" at a special screening in Mumbai, India on July 1, 2014.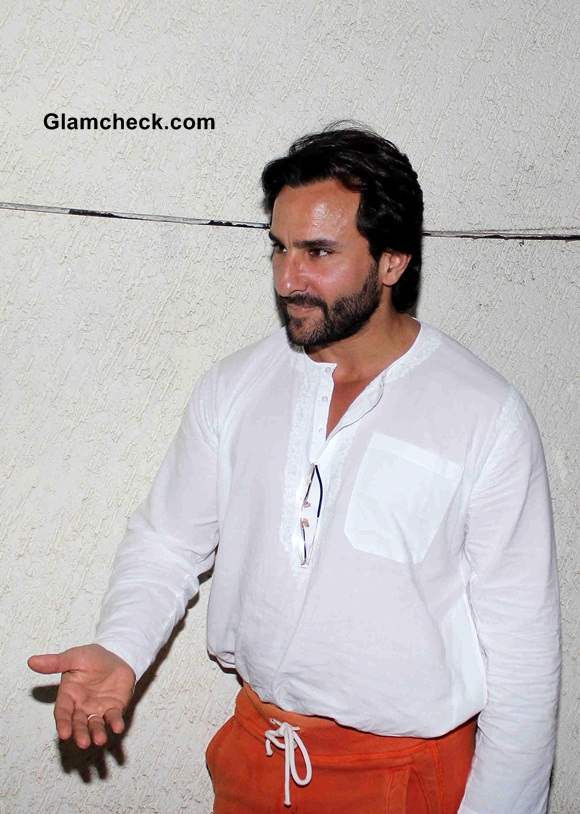 Saif Ali Khan Catches Screening of Lekar Hum Deewana Dil
He was definitely on some kind of devil-may-care high that day because he abandoned his usually decent wardrobe for something very unlike him. He wore a pair of orange shorts with a white shirt and nude sandals. What's more, the shirt was tucked into the bottoms painting an amusing picture.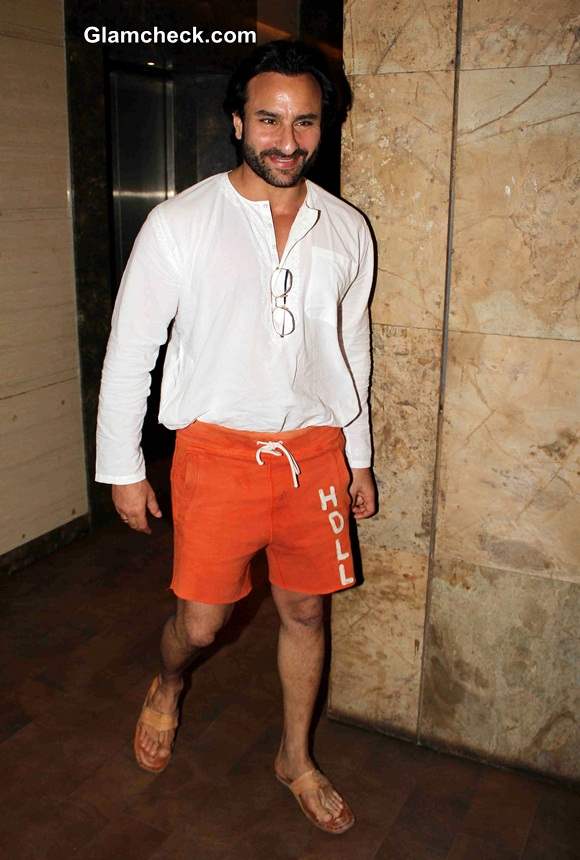 Saif Ali Khan in Shorts 2014
Perhaps he's just in the mood for a holiday and this is his way of expressing it. Kareena, are you listening?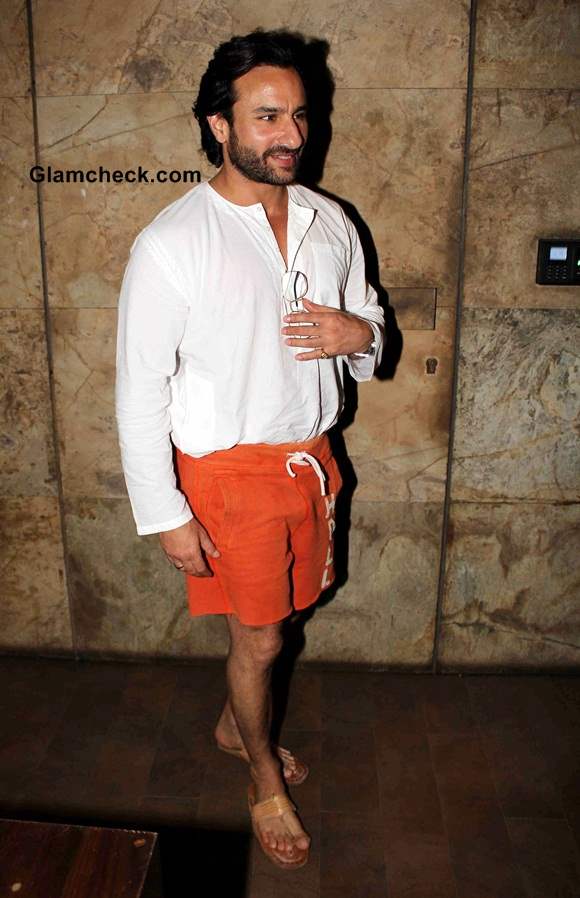 Saif Ali Khan 2014 Pics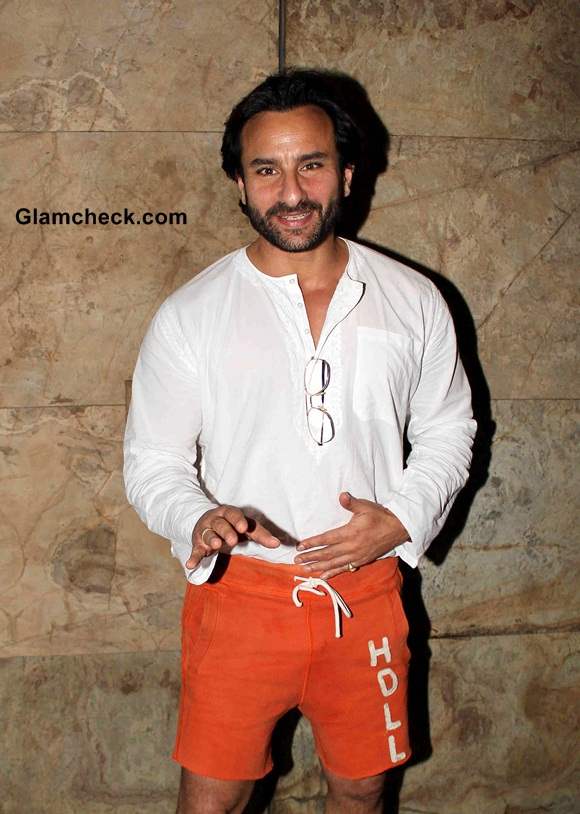 Saif Ali Khan 2014 pictures latest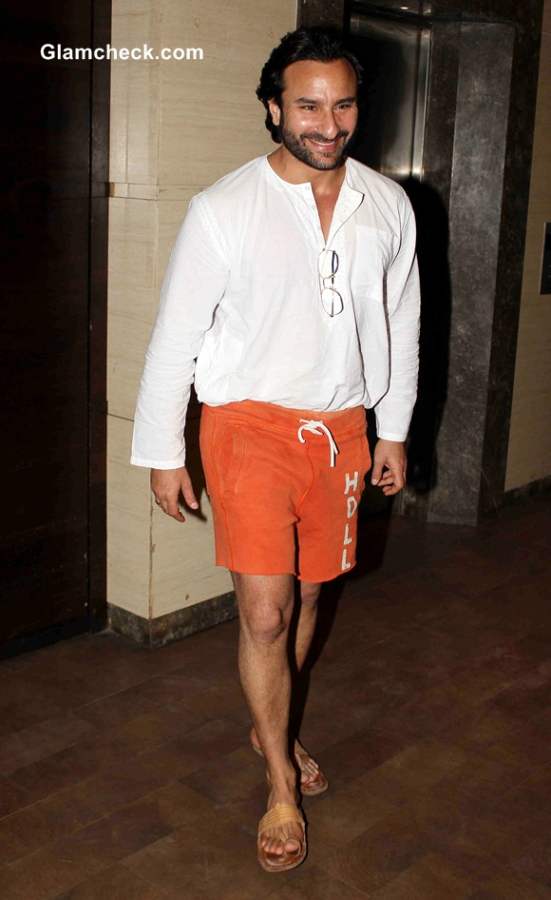 Saif Ali Khan at the Screening of Lekar Hum Deewana Dil
Solaris Images