Pooja Chopra was a vision at the India International Jewellery Week (IIJW) in Mumbai, India on July 15, 2014.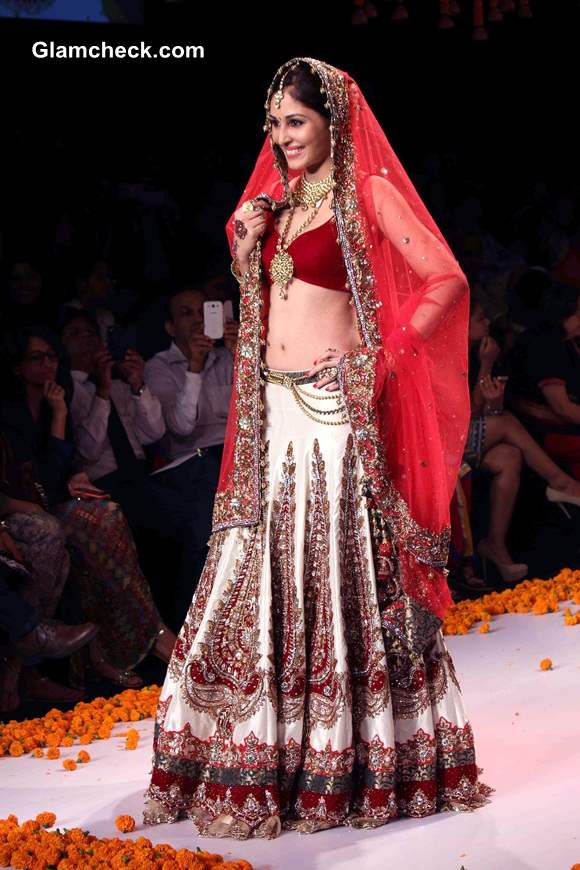 IIJW 2014 Pooja Chopra Walks the Ramp for Swarovski
Her incredible outfit was the core of her look. The plain, sleeveless red choli was gorgeous for her skin tone and the white, red and silver lehenga was simply magnificent. The design is high-end yet so very down-to-earth that it captures the heart immediately.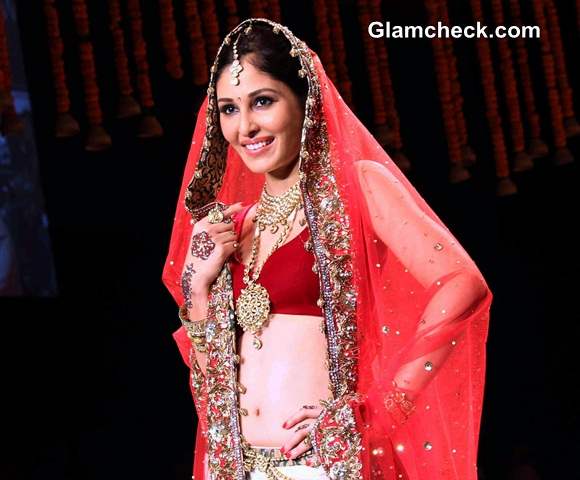 IIJW 2014 Pooja Chopra
Adding to the powerful impression of her look was mehendi embellished with sequins, a gold cumberband and a traditional gold jewellery set.
Cat's eye makeup, a sequinned bindi, a simple updo and a brilliant smile completed her ensemble.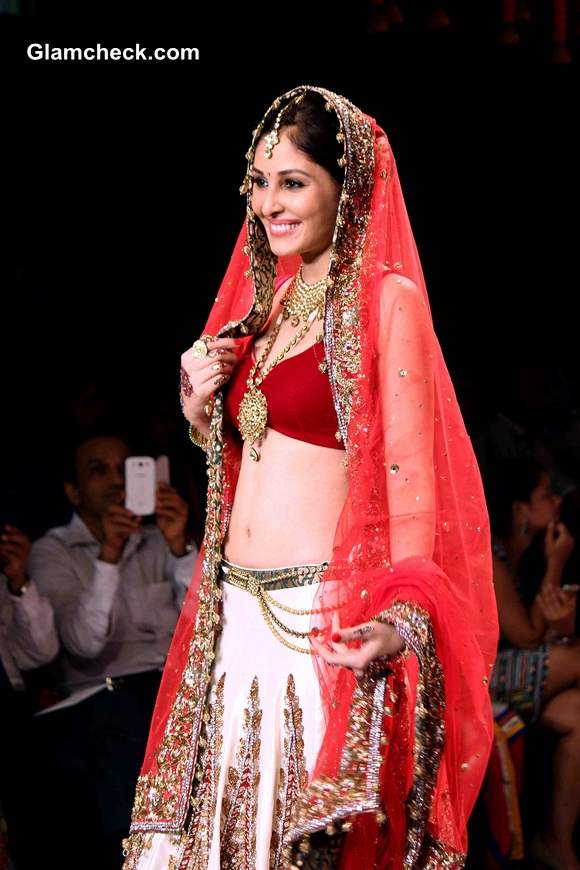 IIJW 2014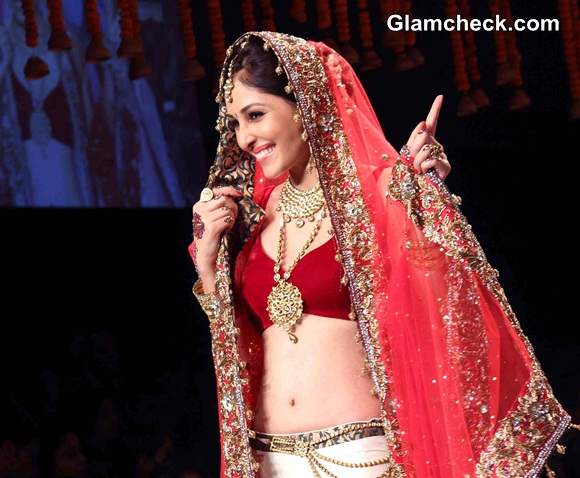 Pooja Chopra 2014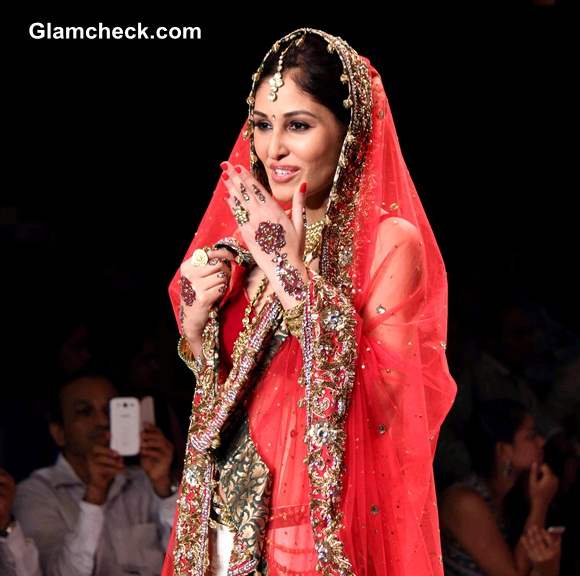 IIJW 2014 Pooja Chopra for Swarovski
Solaris Images