TV talk show personality Tara Sharma supported NDTV and Aircel's Save Our Tigers campaign on the occasion of World Tiger Day in Mumbai, India on July 29, 2014.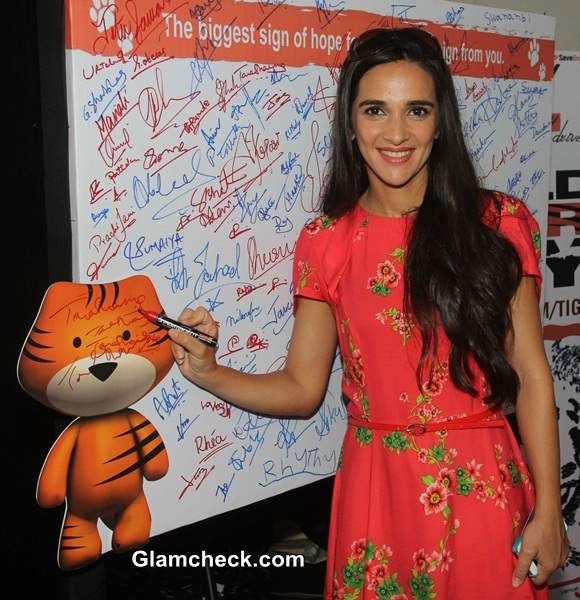 Tara Sharma Talks About Saving Tigers on World Tiger Day
Her look was Bohemian chic, as always, with her coral dress featuring a dainty floral print teamed with a red skinny belt and coral heels. A coral lippie and long, wavy hair left loose rounded things out. Quite fetching!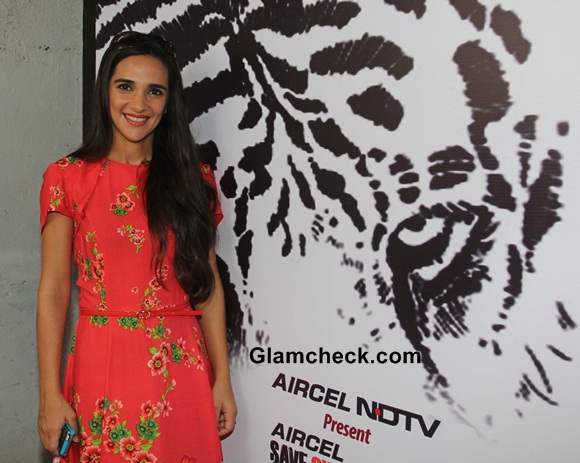 Tara Sharma on World Tiger Day 2014
Tara spoke about how tigers are being poached and how it needs to be stopped before the species goes extinct. She urged people to come forward and sign petitions supporting tiger conservation. These signed petitions will then be taken to the chief ministers of states with tiger habitats.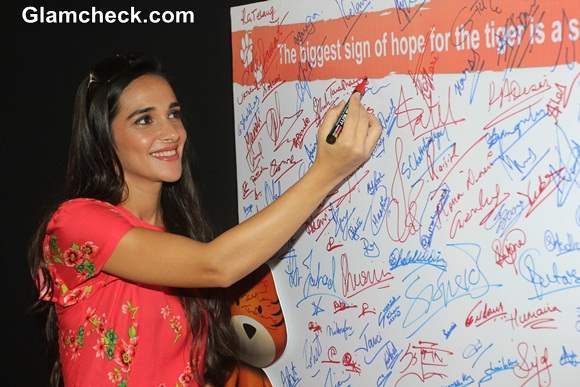 World Tiger Day 2014
The petitions weren't just in Mumbai but were also placed in Kolkatta at City Centre, in Chennai at City Centre and in New Delhi at Select City Walk.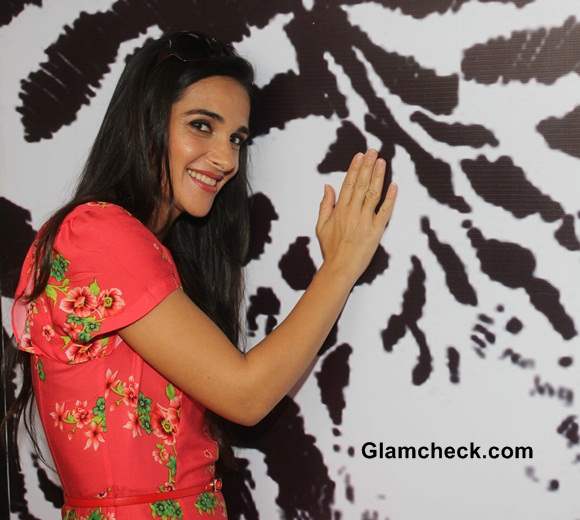 Tara Sharma 2014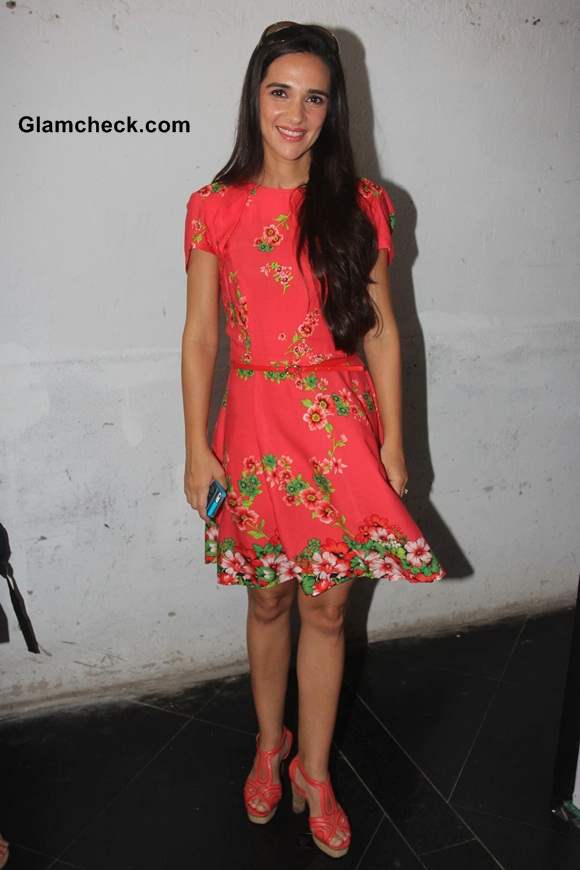 Tara Sharma 2014 pics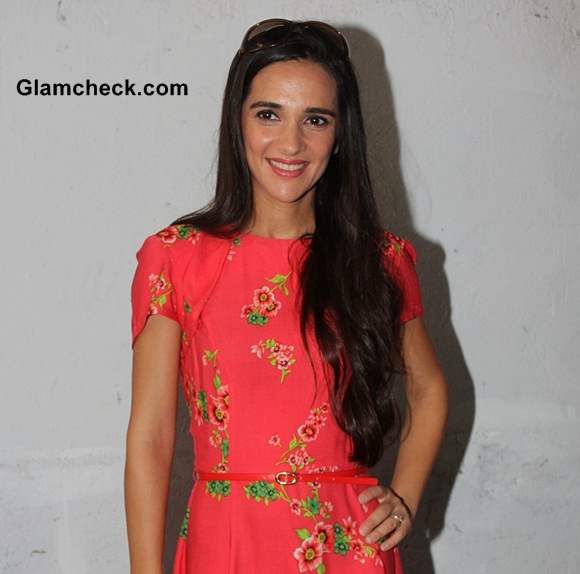 Tara Sharma 2014 latest pics
Solaris Images