Alia Bhatt and Siddharth Malhotra were spotted together at the Hercules special screening organised by their friend and co-actor Varun Dhawan, in Mumbai, India on July 30, 2014.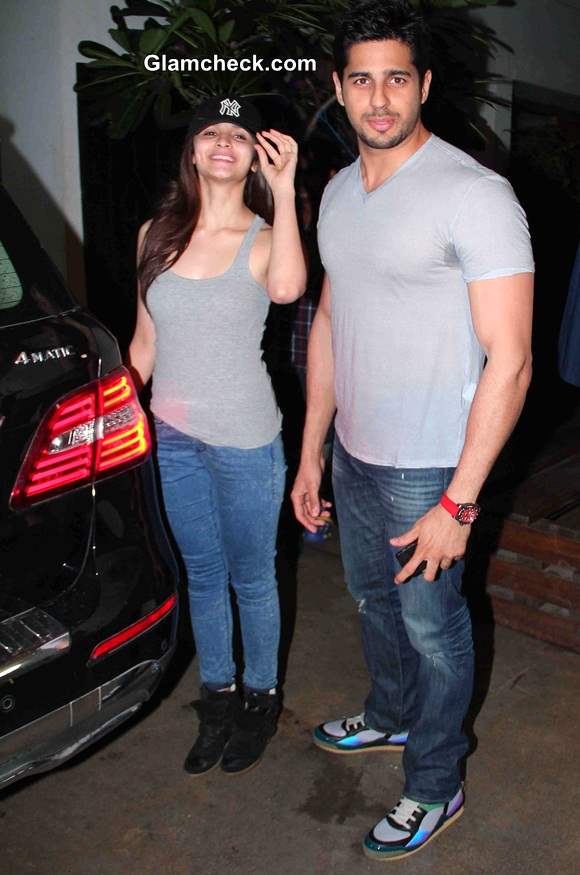 Spotted together – Alia Bhatt with Siddharth Malhotra at Hercules special screening
The casually dressed actors – Alia and Siddharth coincidently had a coordinated look and colour code. They both looked care free and comfortable in their attire.
Siddharth sported a V-neck grey t-shirt with ripped- shaded jeans. His red colour watch and his shoes were a standout.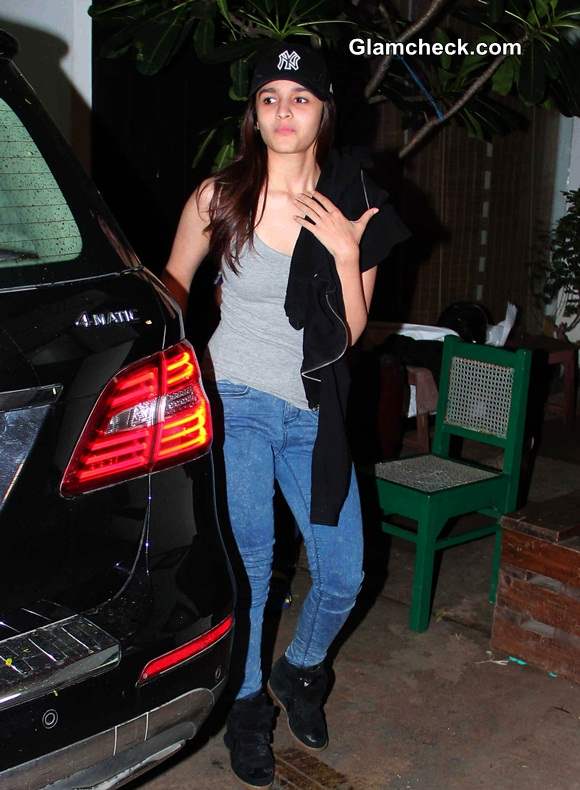 Alia Bhatt 2014 Casual Style
Alia looked just fine in her grey spaghetti top, fitted blue denims, black wedge-sneaker shoes and a black NY- cap. Not to miss out on the black jacket she holds on to and her light pink lip colour.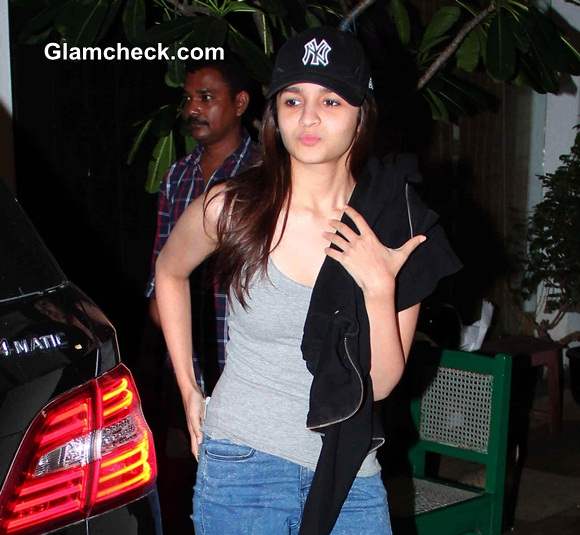 Alia Bhatt 2014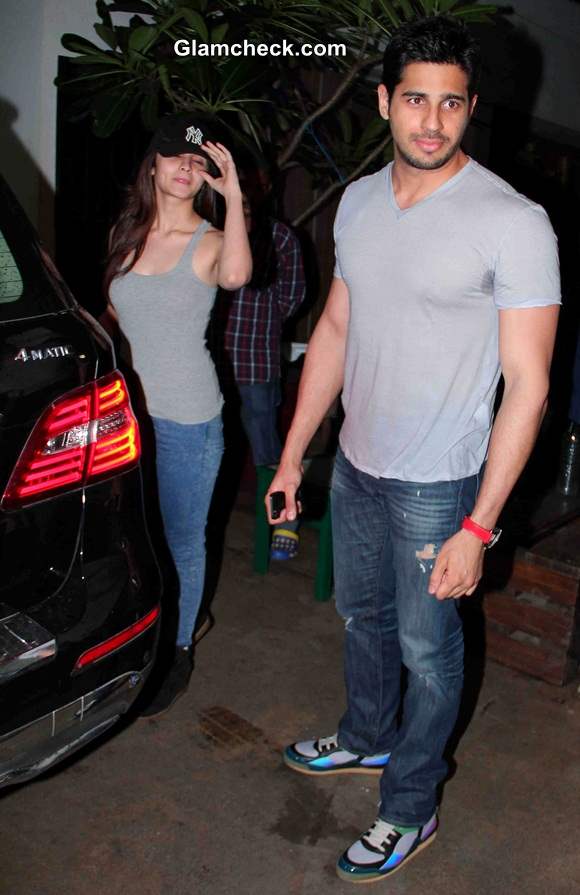 Alia Bhatt and Siddharth Malhotra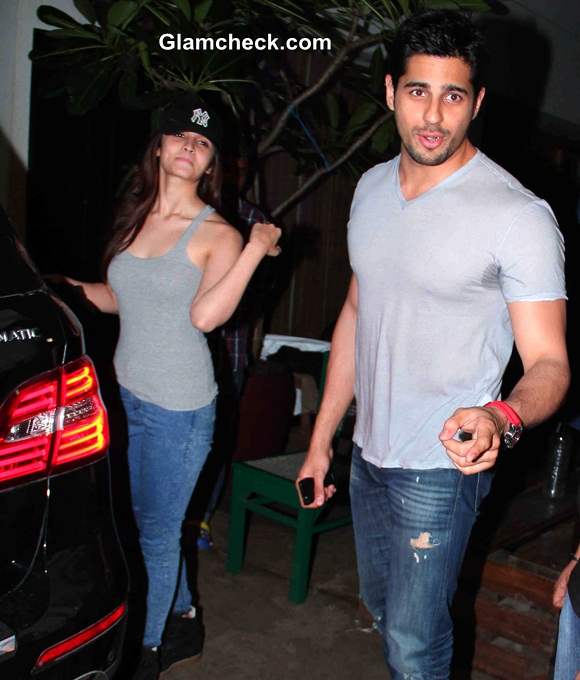 Alia Bhatt with Siddharth Malhotra at Hercules special screening pics
Solaris Images