Kareena and Ajay had a fun time promoting their forthcoming film Singham Returns on the sets of Comedy Nights with Kapil with stand-up comedian Kapil Sharma in Mumbai, India on July 31, 2014.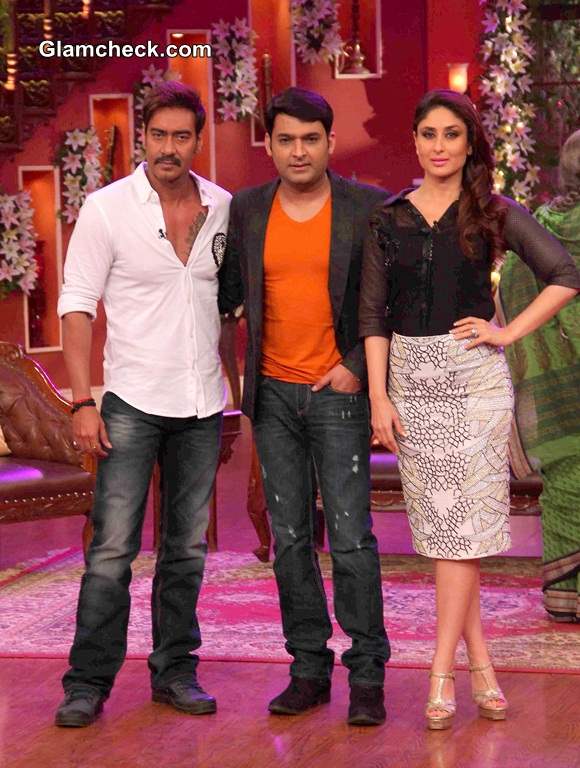 Ajay, Kapil and Kareena at the promotions of Singha Returns on the sets of Comedy nights with Kapil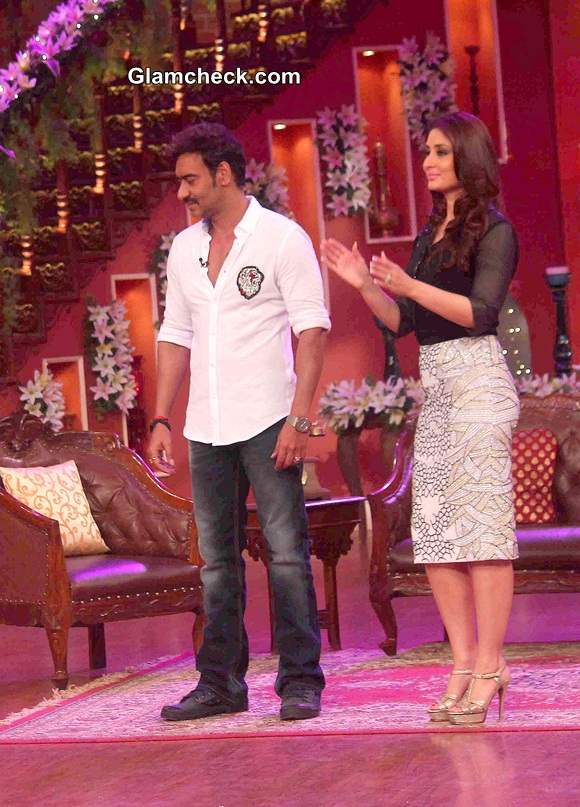 Ajay Devgan and Kareen Kapoor 2014
Ajay Devgan was found sporting a customised semi-formal white shirt with the singham logo (typography + lion motif) printed on it. The singham logo printed shirts and t-shirts have become quite a talk of the town after both Kareena and Ajay were found sporting them at various photo shoots and promotional events.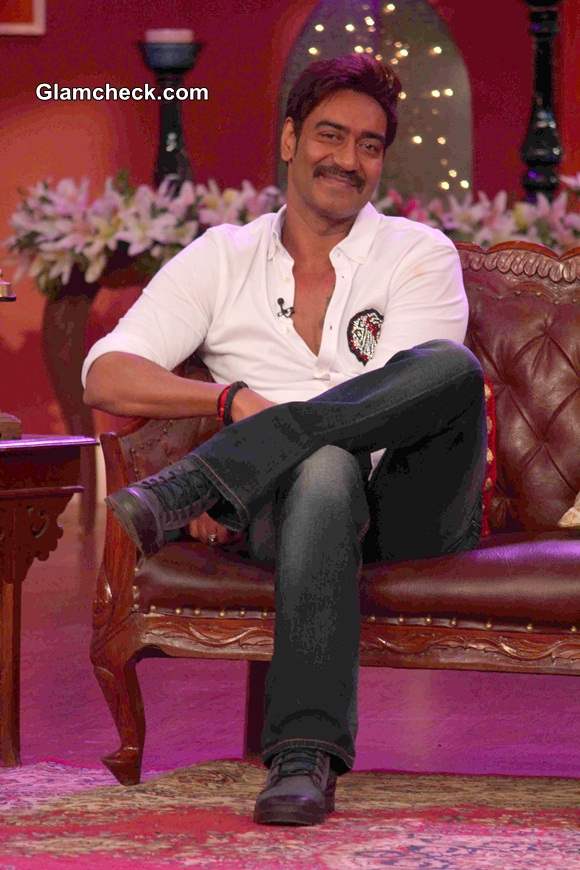 Ajay Devgan promoting his film Singham Returns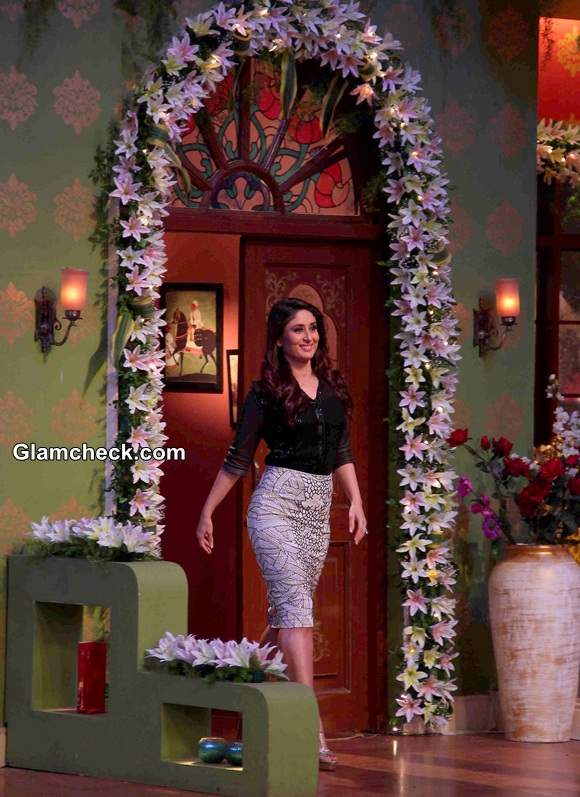 Kareena Kapoor 2014 Pics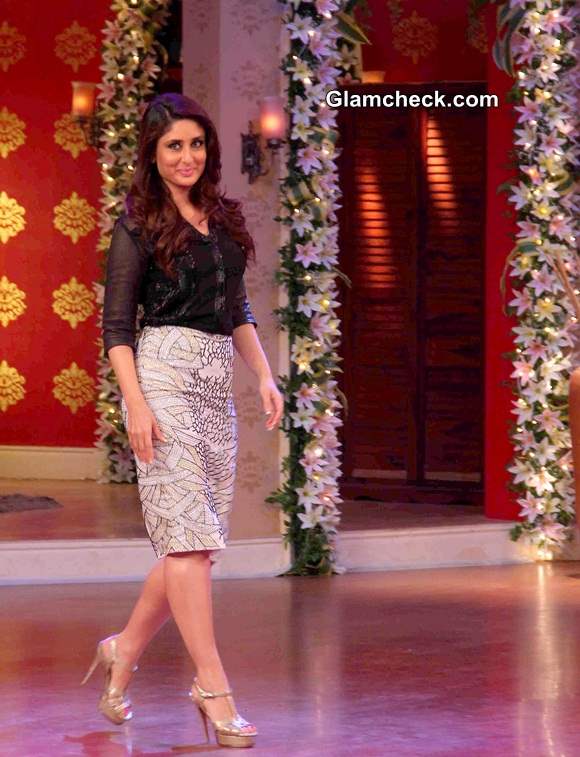 Kareena Kapoor during Singham Returns Promos
Kareena dazzled in a black Namrita Joshipura black sequined shirt paired with a Zara Umrigar sequined and textured pencil fit skirt and her all-time favourite golden Saint Laurent Tribute Sandals.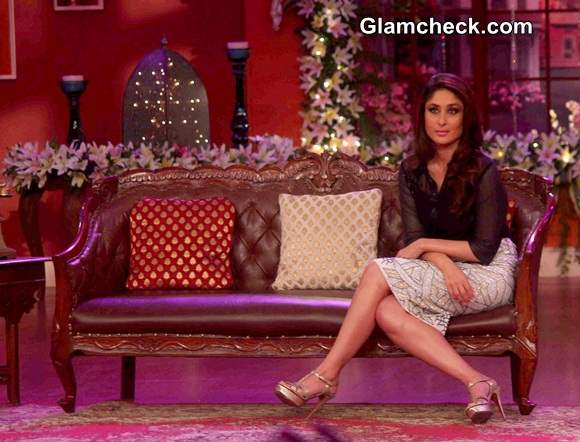 Kareena Kapoor 2014 pics
We are obviously always enchanted by Kareena's impeccable fashion translations each time she poses for the shutterbugs. What we also admire about this Bollywood diva is her smart understanding of balancing the act. As expected, Kareena balanced the intricacies from her attire by keeping the make- up light and well put hair –free.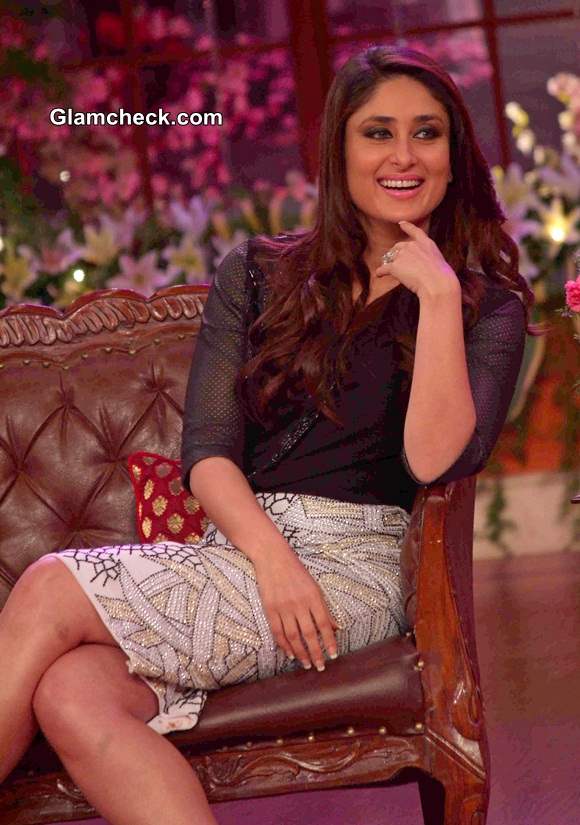 Kareena Kapoor 2014 on the sets of Comedy Nights with Kapil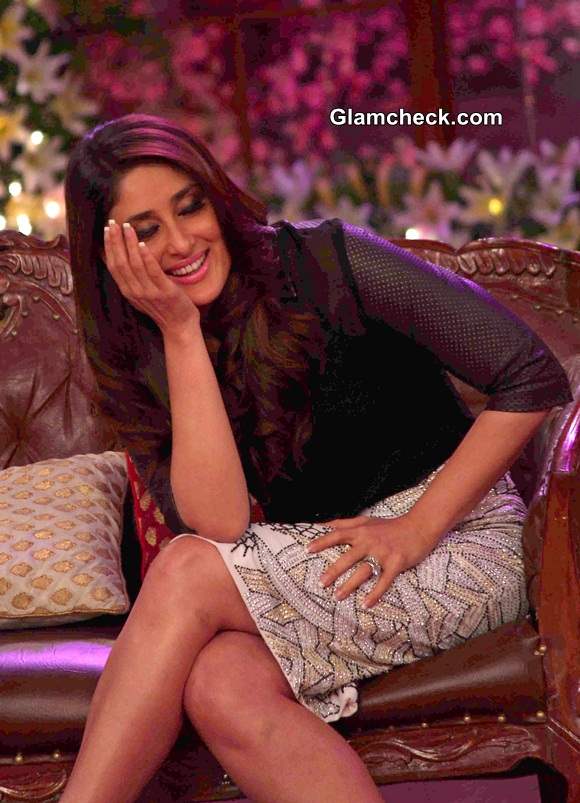 Kareena Kapoor on the sets of Comedy Nights with Kapil 2014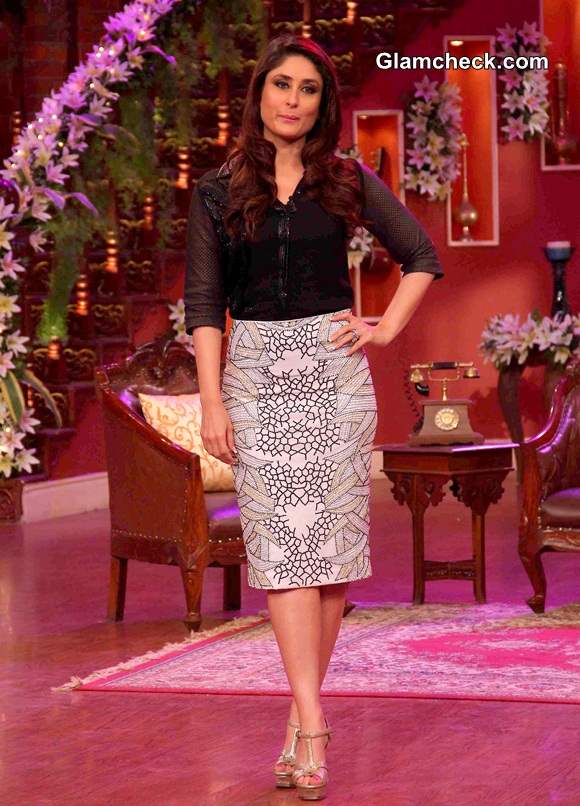 Kareena Kapoor on Comedy Nights with Kapil 2014
Solaris Images