Actress Anjori Alagh, Bollywood actor and interior designer Twinkle Khanna and Sanvari Alagh were at the preview of the Twinkle's latest Flower Power Collection at her interior design store The White Window in Mumbai, India on July 31, 2014. The three ladies looked fab at the event.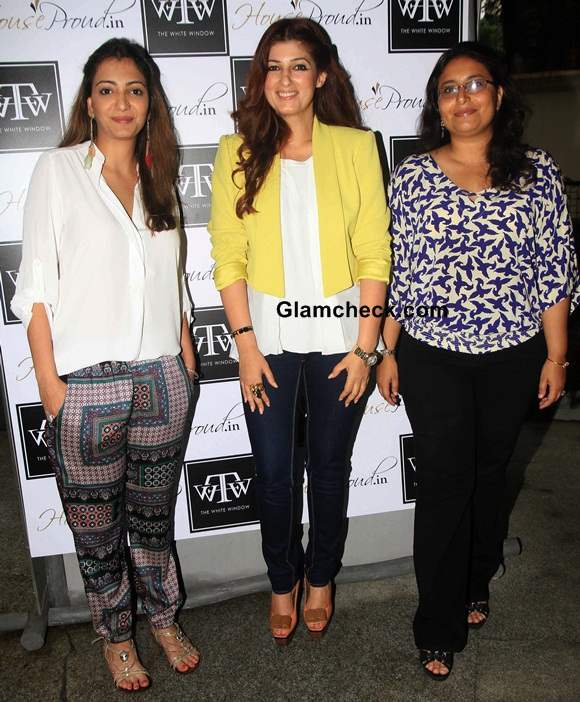 Twinkle Khanna Unveils Her Flower Power Collection
Anjori was superbly chic and relaxed in a white shirt paired with loose-fitting printed bottoms. Strappy sandals and long dangling tribal-themed earrings added really nice touches.
Twinkle Khanna 2014 Pics
Twinkle was more on the formal side, what with it being an important day for her. She teamed a white top and dark blue jeans with short yellow jacket, accessorizing the classic look with a statement ring, plain metallic bracelet and a large gold watch. Curly hair and kohled peepers completed the ensemble.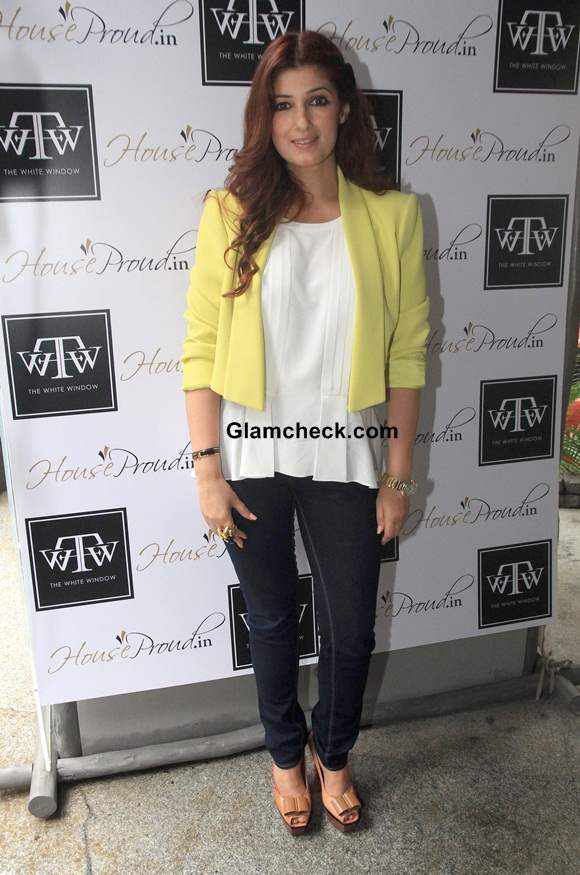 Twinkle Khanna 2014
Finally, Sanvari too went with a printed piece in her ensemble, choosing a printed blue and white top that was quite cheerful. Black pants and black open-toed footwear rounded out the look.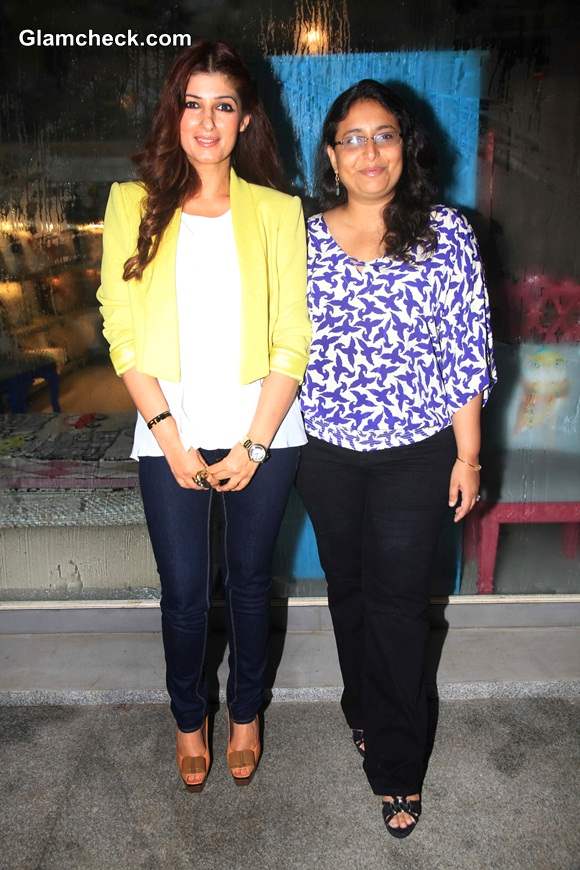 Twinkle Khanna Unveils Her Flower Power Collection at The White Window
Solaris Images