Bollywood actress Rani Mukerji launched a song from her upcoming film 'Mardaani' in Mumbai, India on August 4, 2014.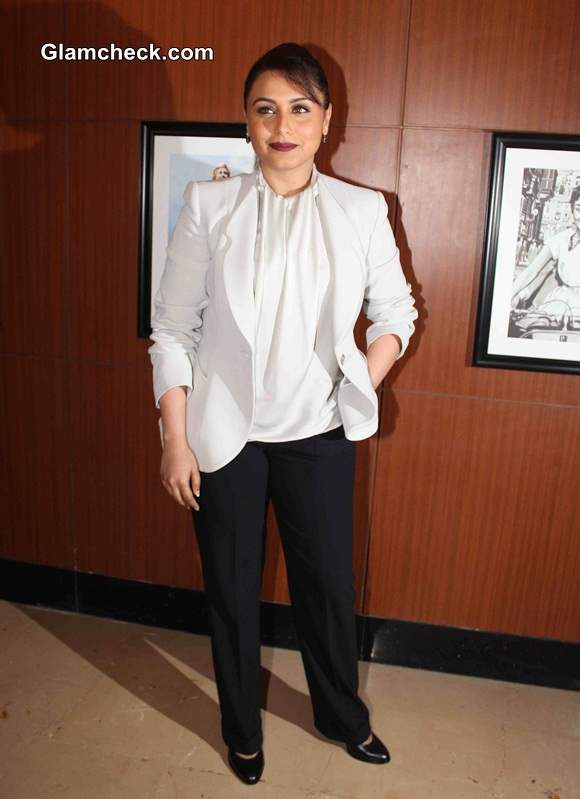 Rani Mukerji Suits Up for 'Mardaani' Song Launch
Her look for the day was not very impressive. She wore black pants with a dove grey top, rounding out the ensemble with multiple colourful bracelets, small dangle earrings and black pumps. A too-dark plum lippie and slick ponytail with weird side-swept fringes completed her look.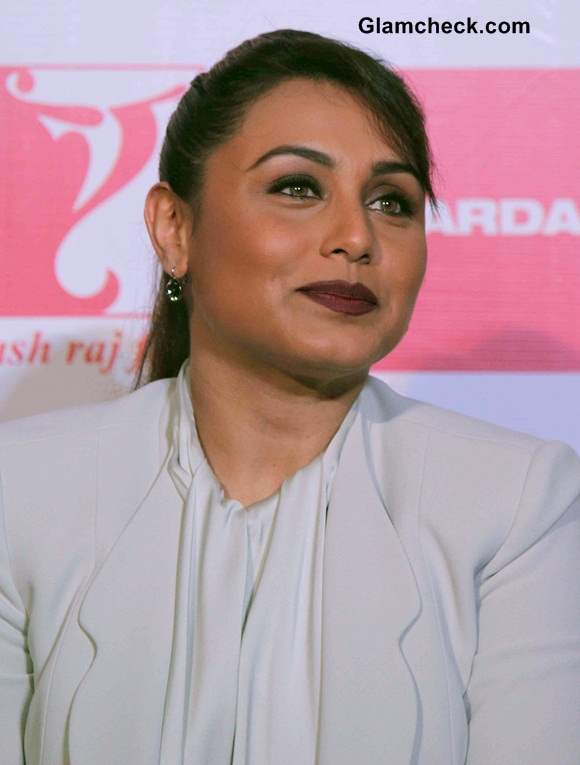 Rani Mukerji 2014 at 'Mardaani' Song Launch
Mardaani will see Rani in a serious role where she fights goons using the Israeli self-defense art of Krav Maga. Since it revolves around human trafficking in India, the film has some scenes and depictions which the censor board has insisted on cutting. Even the trailer underwent stringent cuts, which made more news than the trailer itself did.
The film is all set for release on August 22, 2014.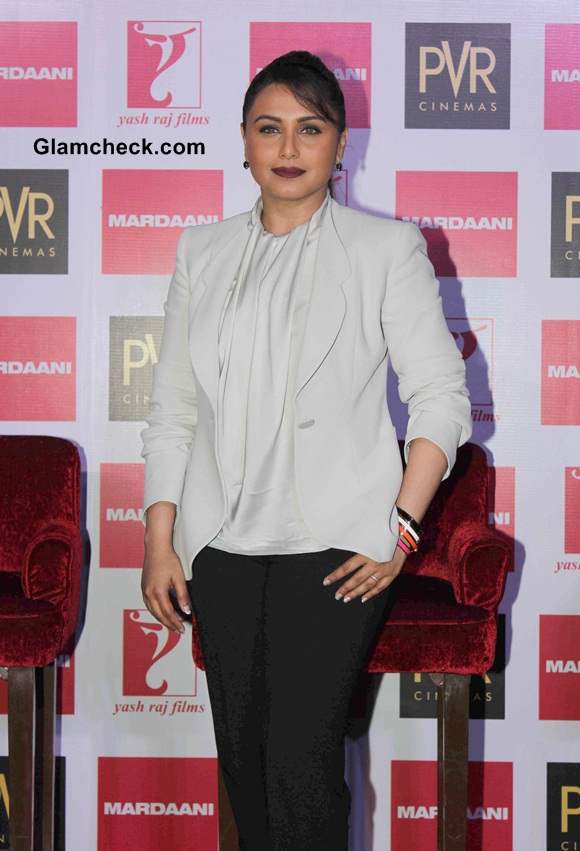 Rani Mukerji at Mardaani Song Launch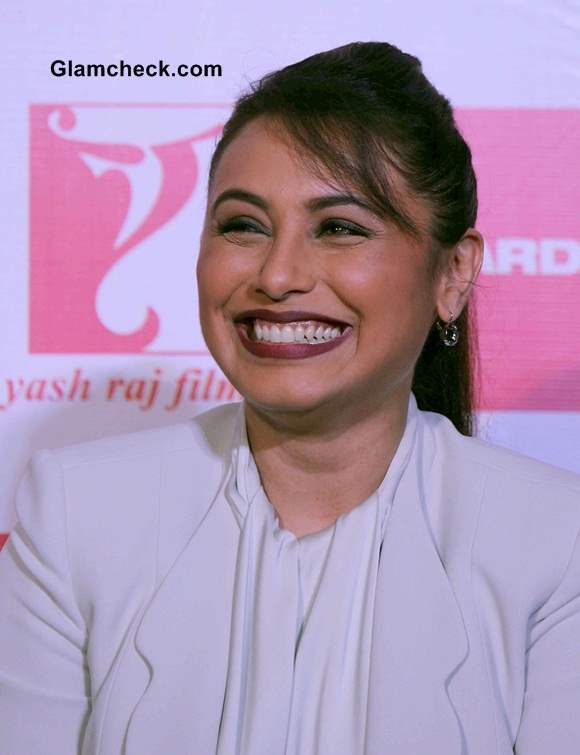 Rani Mukerji in Mardaani Movie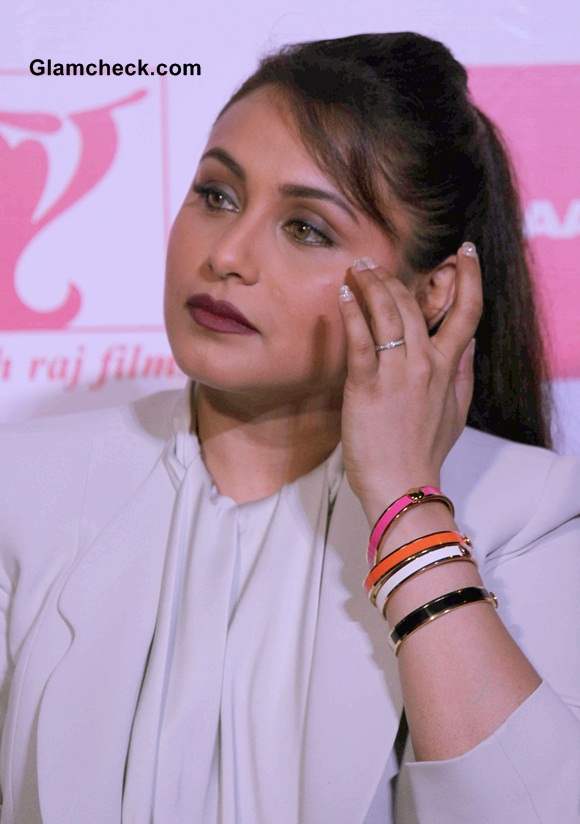 Rani Mukerji 2014 After Marriage Pics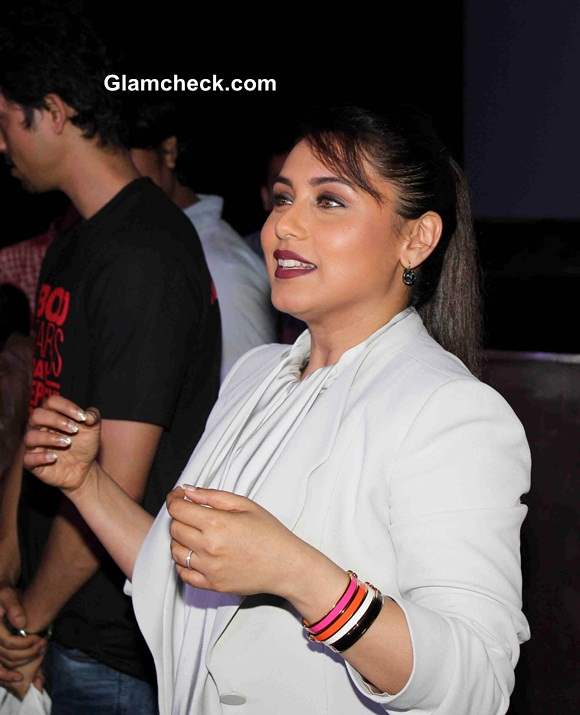 Rani Mukerji After Marriage Pics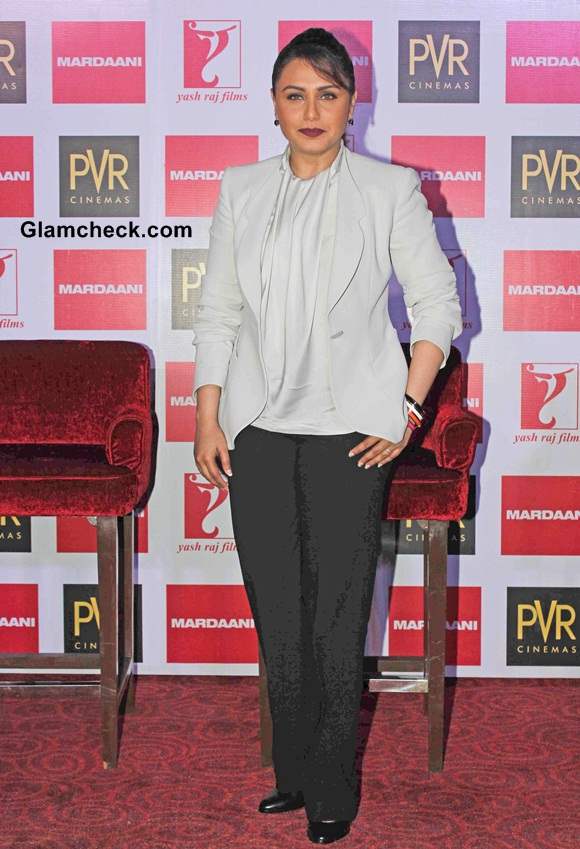 Rani Mukherji After Marriage Pics 2014
Solaris Images