Several celebs were spotted at the trailer launch of the film 'Ekkees Toppon Ki Salaami' in Mumbai, India on August 11, 2014.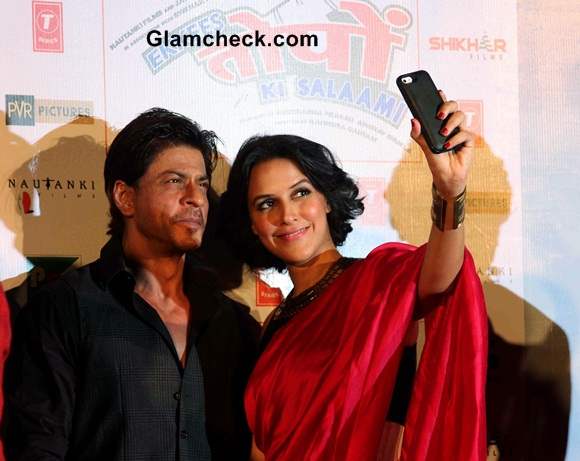 Trailer Launch of Ekkees Toppon Ki Salaami
Neha Dhupia, the leading lady, wore a bright pink sari by Payal Singhal, pairing it with a sleeveless black blouse that had a statement neckline. Gold cuffs on both wrists, gold sandals by Jimmy Choo and a retro hairdo completed her glamorous look.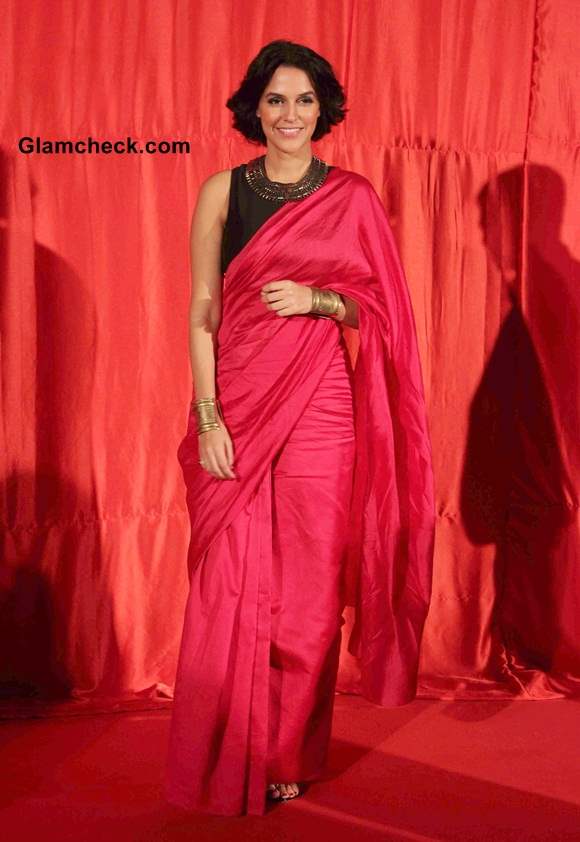 Neha Dhupia at Trailer Launch of Ekkees Toppon Ki Salaami
Ameesha Patel was there too, looking casually chic in a loose-fitting sleeveless black top, dark grey denims, patent black peep-toes and large gold hoop earrings. A ponytail and glowy makeup rounded things out.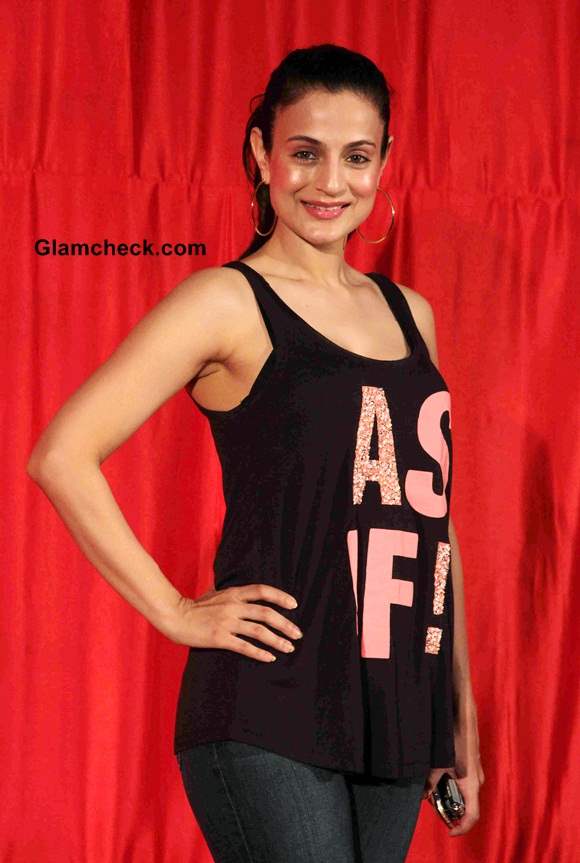 Ameesha Patel in Ekkees Toppon Ki Salaami 2014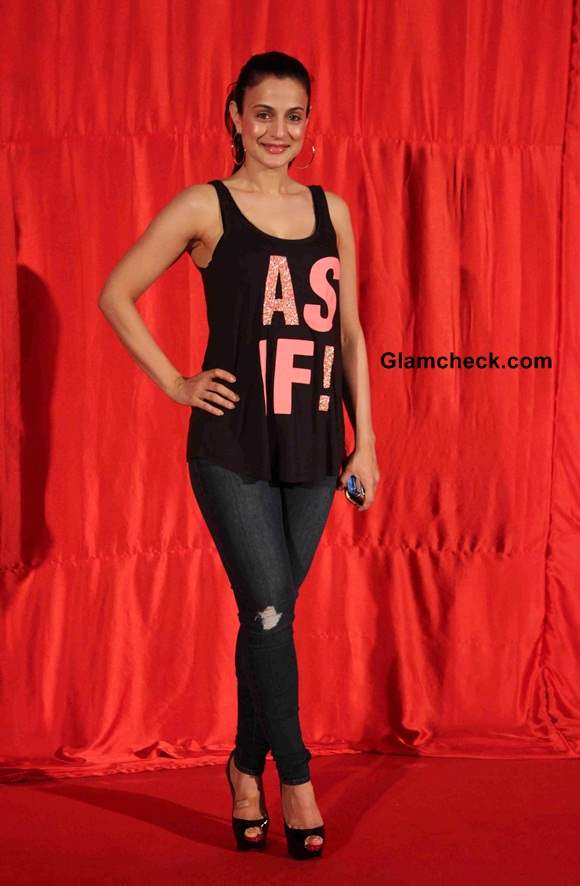 Ameesha Patel at Ekkees Toppon Ki Salaami Trailer Launch
Shahrukh Khan was so impressed with the few clips that he'd seen of the film that he came out to support it and has decided to associate himself with the film as well. It seems to have made an impact on other actors as well as even Tigmanshu Dhulia and Irrfan Khan were there to show their support.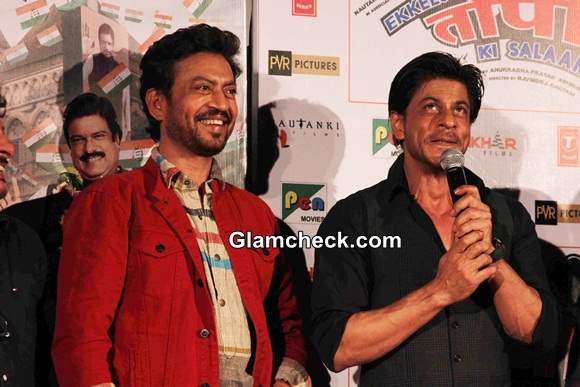 Irrfan Khan and Shahrukh Khan
Also starring Anupam Kher, Aditi Sharma, Rajesh Sharma, Manu Rishi and Divyendu Sharma, Ekkees Toppon Ki Salaami releases on October 10, 2014.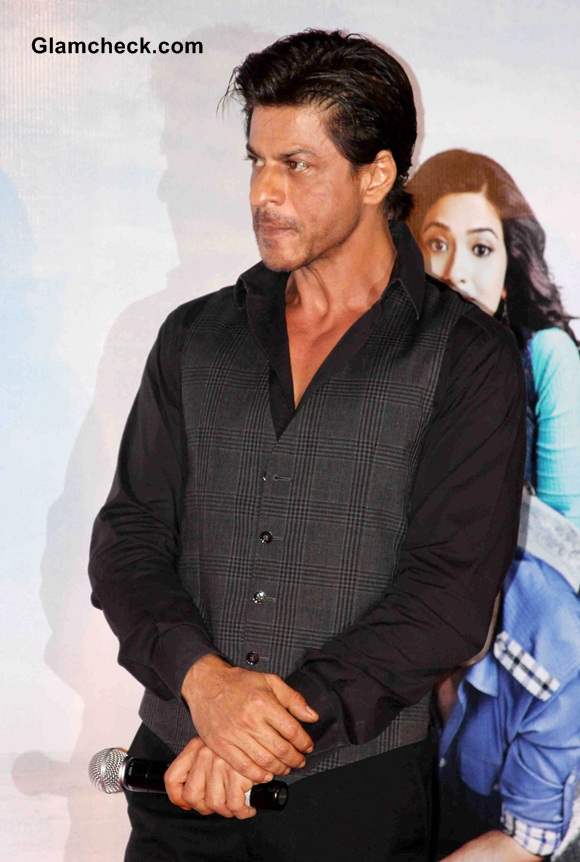 Shahrukh Khan at Ekkees Toppon Ki Salaami Trailer Launch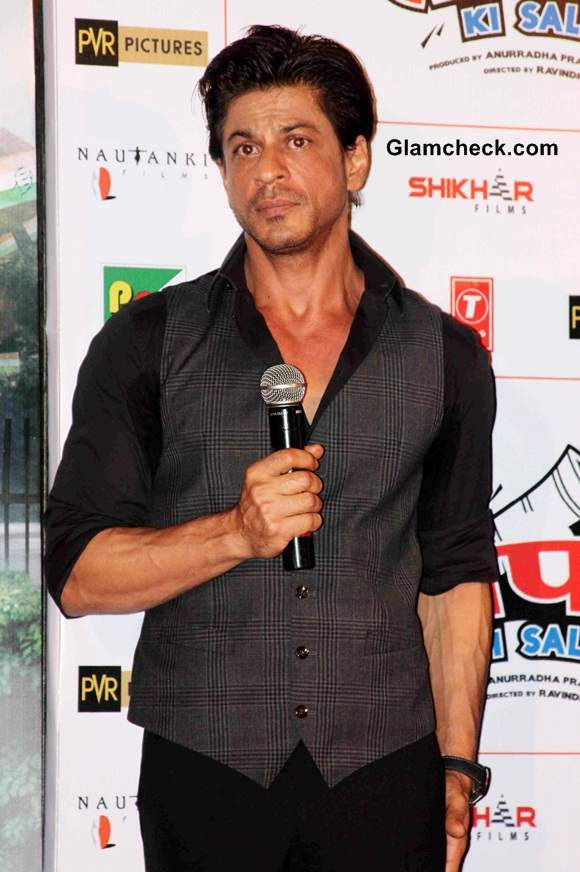 Shahrukh Khan 2014
Solaris Images