Bollywood actor Alia Bhatt was seen at the launch of Garnier Fructis Triple Nutrition shampoo and conditioner in Mumbai, India on August 11, 2014.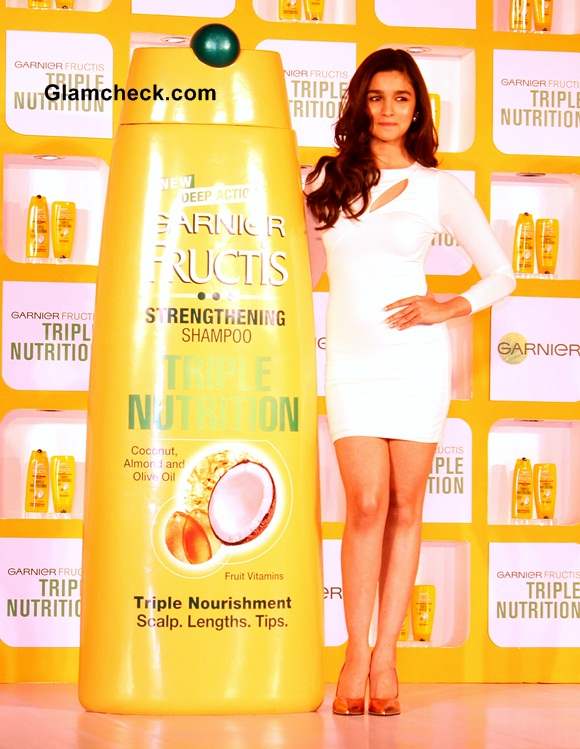 Alia Bhat in Arden B Bodycon Dress at Garnier Fructis Event
She wore a white bodycon dress by Arden B. It had full sleeves, cutouts on the neckline and it looked downright fabulous on her. The outfit was accessorized with metallic gold pumps by Givenchy, a knuckle ring, and stud earrings by Dior.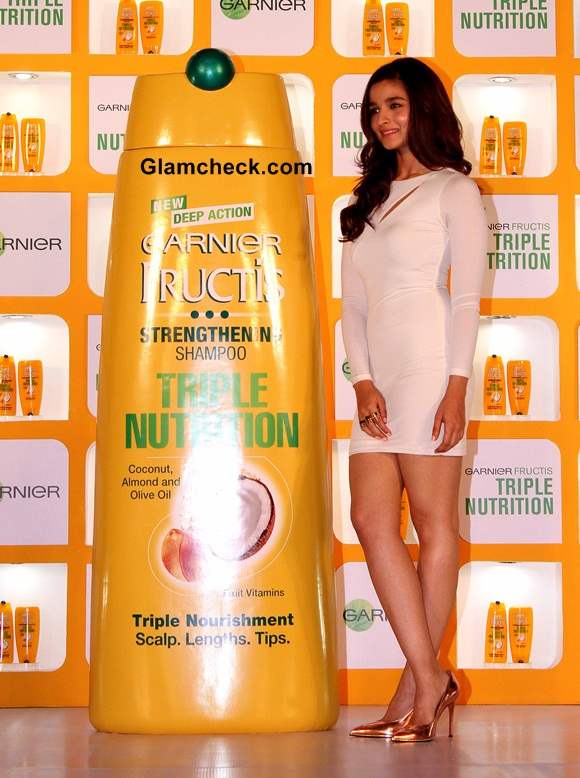 Alia Bhat 2014 Endorses Garnier Fructis
Since it was a hair product she was endorsing, she made sure to leave her locks loose and curly, all ready for a photo shoot. A dazzling smile and lined peepers completed her look.
Alia is the new ambassador for the brand and will soon be seen in both print and TV adverts in the days to come.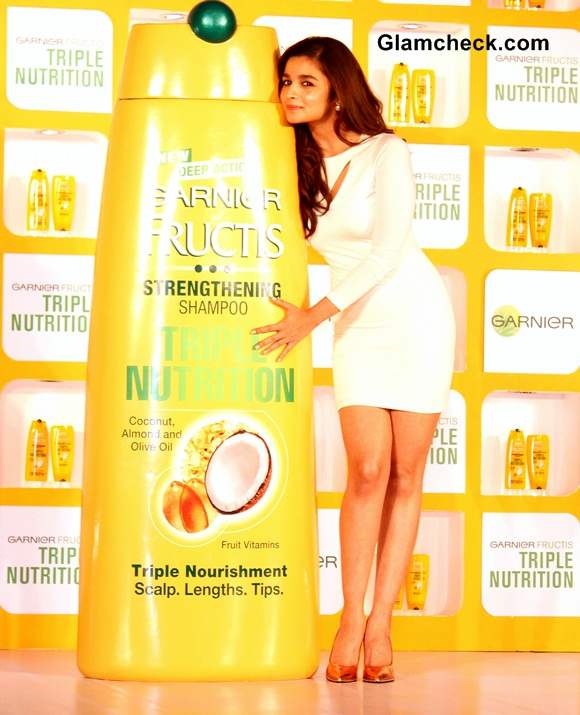 Alia Bhat at Garnier Fructis Event
The shampoo and conditioner are both available for as little as INR 3 to 4 for a sachet all the way up to INR 230 for a 340 ml bottle of shampoo and INR 135 for a 175 ml bottle of conditioner.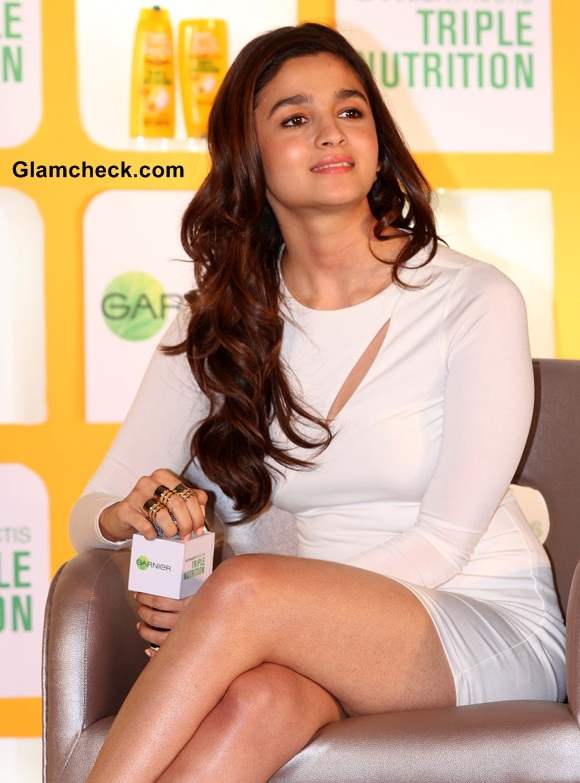 Alia Bhatt 2014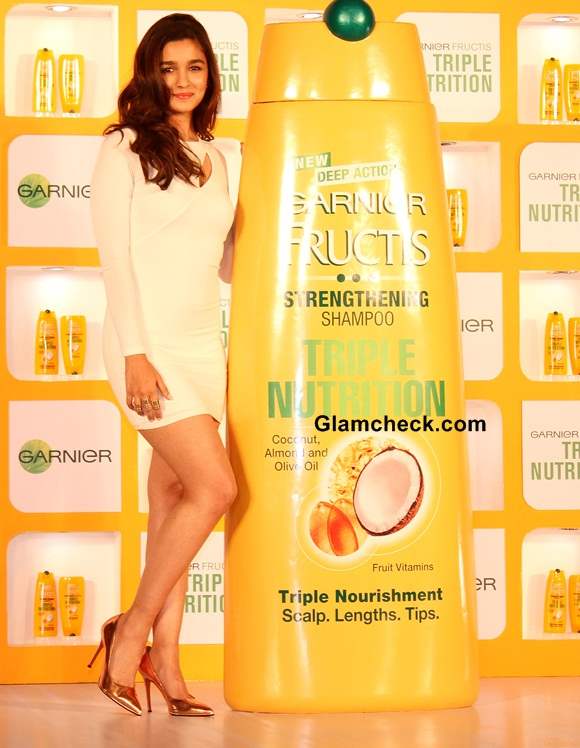 Alia Bhatt endorses Garnier Fructis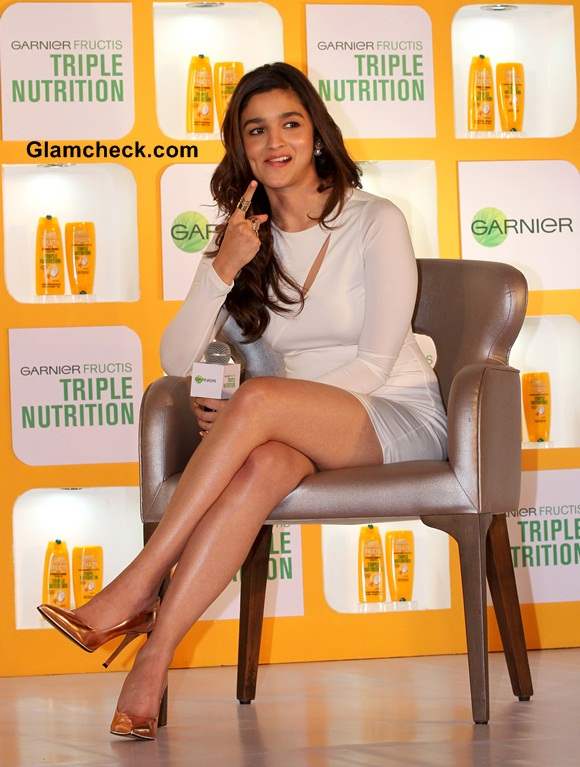 Alia Bhatt in Arden B Bodycon Dress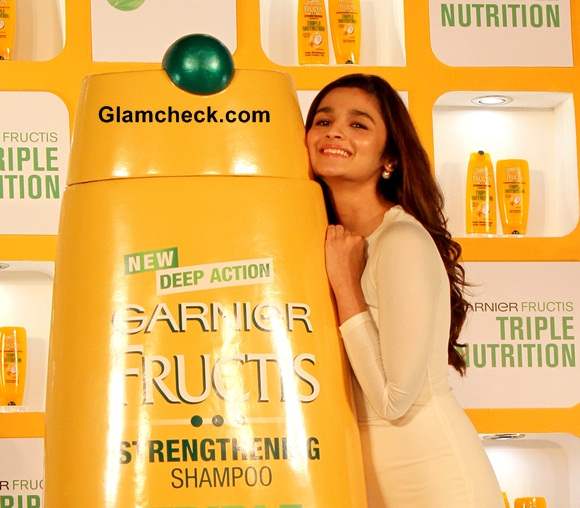 Alia Bhatt Promotes Garnier Fructis
Solaris Images