We're always slightly partial to Manish Arora's unique and dramatic designs and when it's Sonam Kapoor donning the talented designer's creation; how can it not be a stunner? By far my favourite Sonam Kapoor look, she looks absolutely fabulous!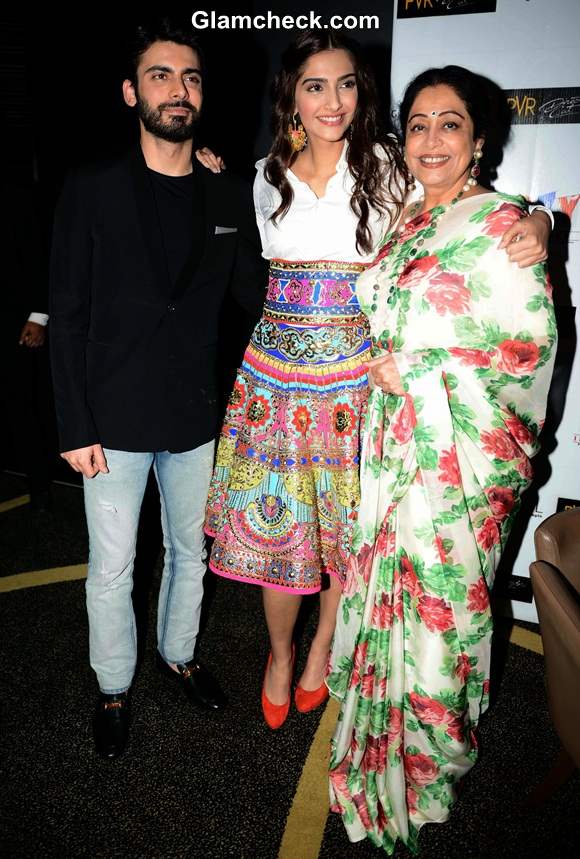 Sonam Kapoor , Fawad Khan and Kirron Kher at Khoobsurat promotions

The chic fashionista that she is, Sonam chose a vibrant skirt, straight from Manish Arora's Couture 2014 collection for her appearance at the launch event of her film 'Khoobsurat' in Delhi. The jaw-dropping gorgeous flared skirt had heavy and colourful embellishments that created quite a dramatic aura.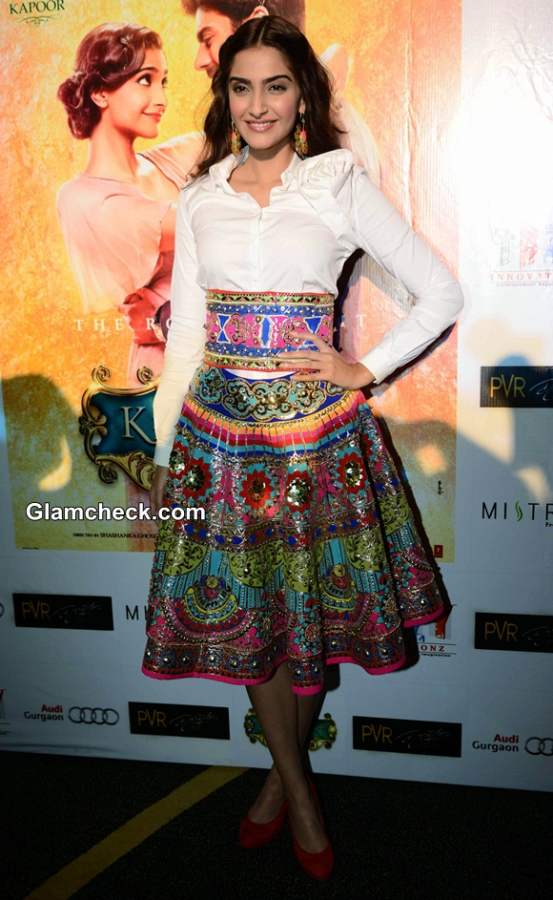 Sonam Kapoor in Manish Arora Skirt during Khoobsurat promos
Sonam styled the look with a stark white shirt from Valentino that not only toned down the overall look but was also a beautiful compliment to the dramatic skirt. The white shirt had a little rosette detail on one shoulder; the look honestly, would have looked better without it.
There are so many things to fall in love with this look; we heart the hot red velvet pumps and the unique super gorgeous earrings by Aditi Bhatt. Don't you just love the styling?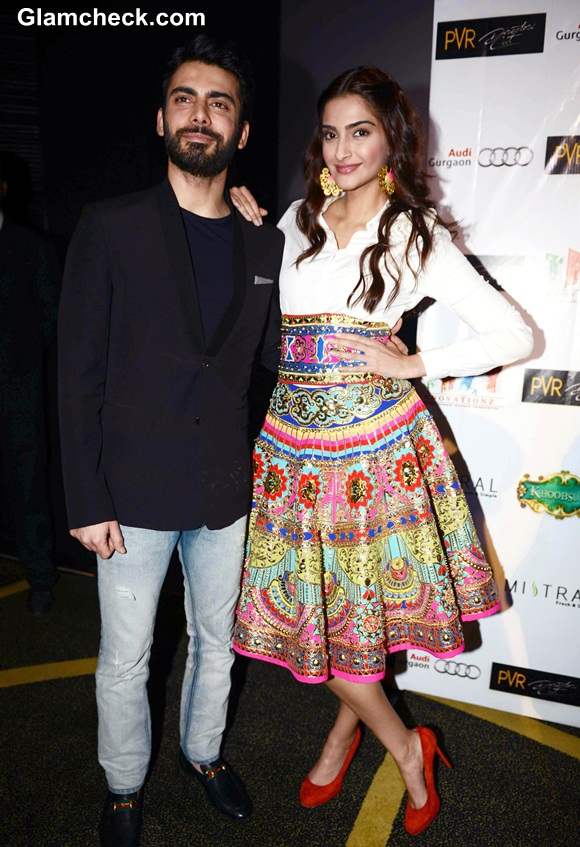 Sonam Kapoor in Manish Arora during Khoobsurat promos
For once, we almost forgot the dishy Fawad Khan who looked dapper as always. He paired a beautifully crafted black blazer with black T-shirt, light distressed blue denims and black formals.
Also, spotted along with the two cute on-screen pair was the lively Kirron Kher. She looked radiant and beautiful as always in a white floral printed saree, paired with matching neckpiece and earrings. She is, perhaps one of the very few women who can carry off a floral print saree even at this age with such style and grace.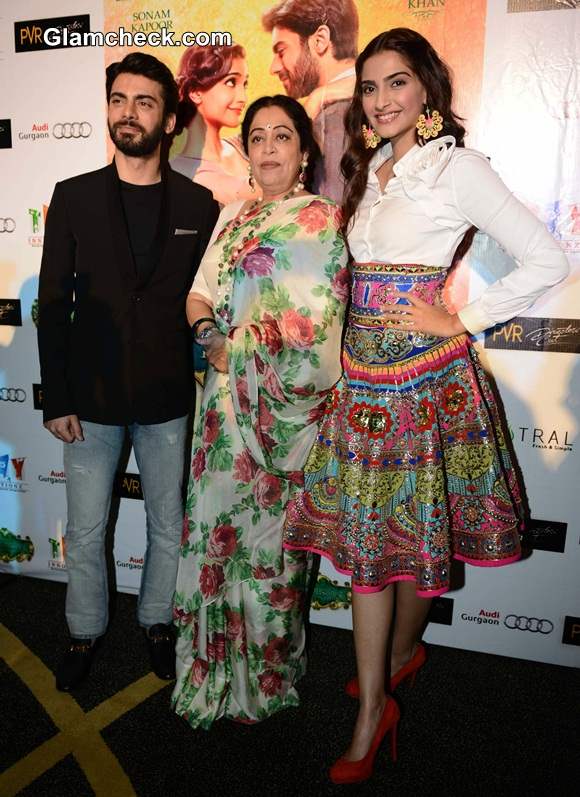 Film Khoobsurat promotions
The three beautiful actors were truly a pleasant sight at the launch event. We did however spot a slight wardrobe malfunction on Sonam Kapoor when her skirt dropped a notch lower from the broad waist belt to reveal the white Valentino shirt beneath.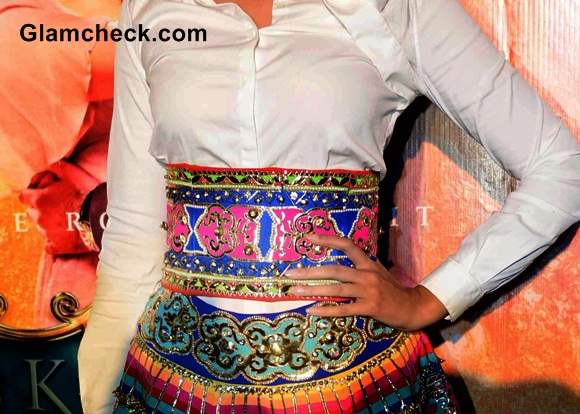 Sonam Kapoor Wardrobe Malfunction 2014 Manish Arora Skirt
No harm done, Sonam looked so stunning in this ensemble, we can't stop gushing about her fashion choice.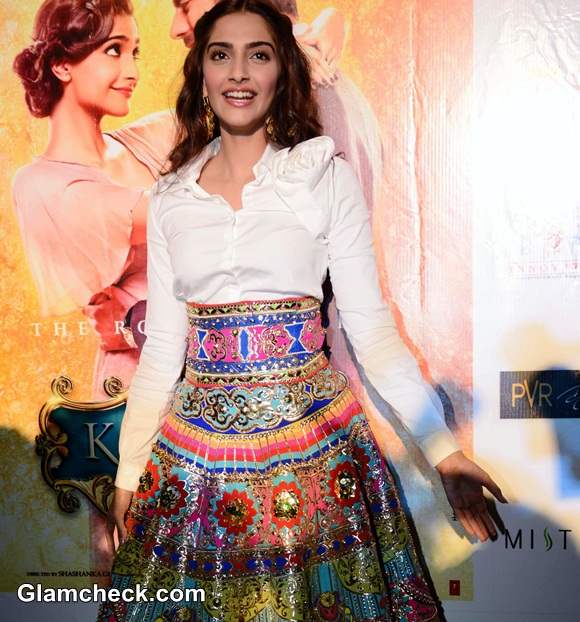 Sonam Kapoor 2014 Manish Arora Skirt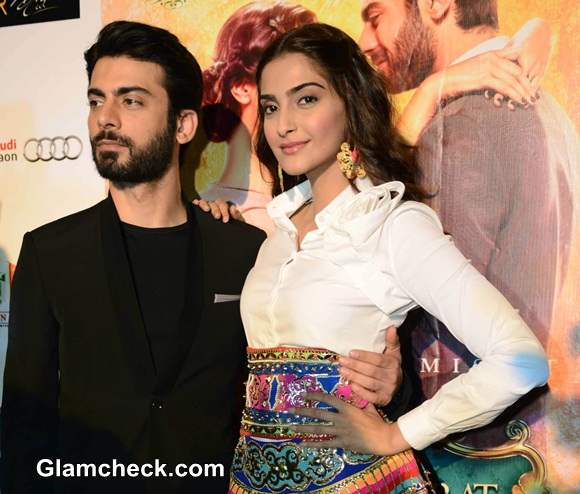 Sonam Kapoor and Fawad Khan 2014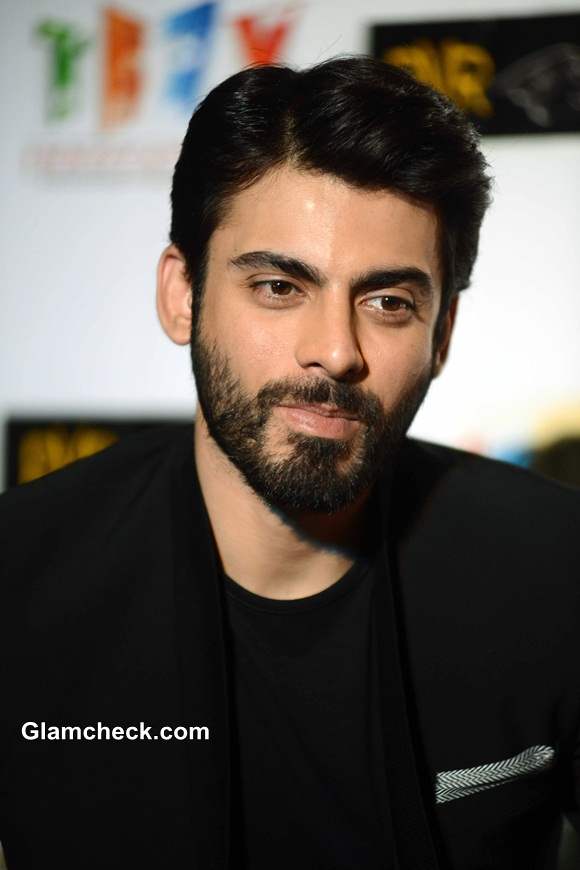 Fawad Khan 2014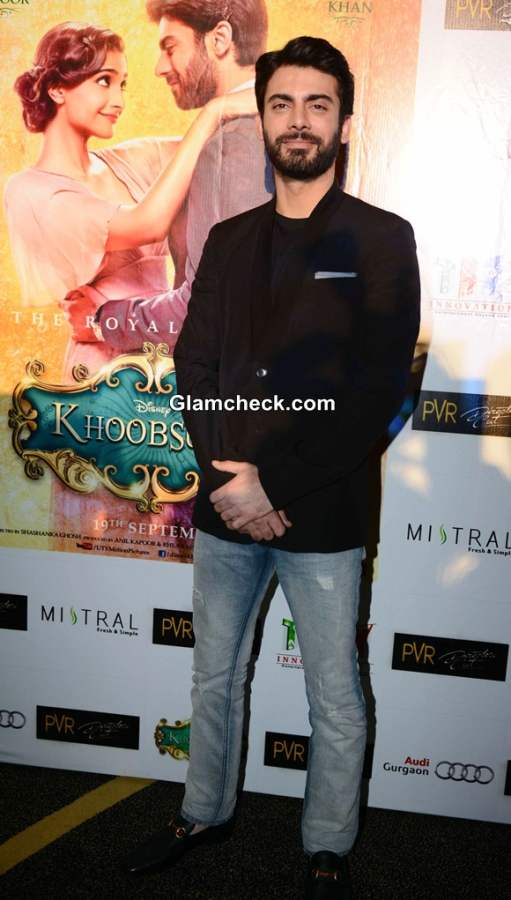 Fawad Khan 2014 Pics
Solaris Images