Well known artists Dr. Seema Chaudhary and Nitin Chaudhary inaugurated their art show 'When Fairies Meet Ganesha' at Hirji Gallery of Jehangir Art Gallery in Kala Ghoda, Mumbai. The inauguration event which took place on 24th September, 2014 turned out to be a star-studded one. Bollywood actor Randeep Hooda, Indian wrestler Sangram Singh and Telugu film actress Richa Soni were some of the few celebs who were present at the event. Adding to the atmosphere of the art show were the mesmerizing voices of singer-composers Raju Singh and Mudasir Ali who created a serene aura and enthralled everyone with their music.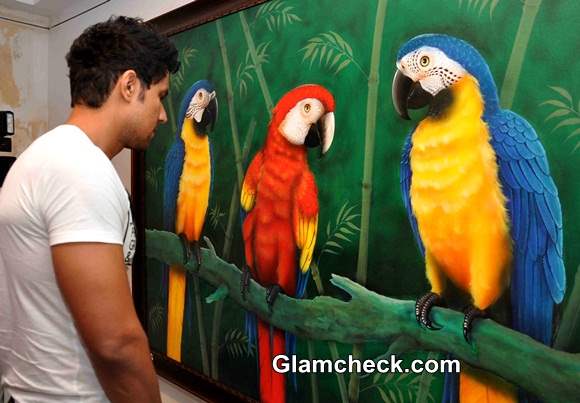 art show When Fairies Meet Ganesha by Dr Seema Chaudhary and Nitin Chaudhary
The inaugural lamp was lit by Randeep Hooda who was spotted taking a keen interest in the paintings. He was dressed in casual white tee, black denims and brown shoes.
Well known wrestler, Sangram Singh arrived with his wrestling team for the event.
Actress Richa Soni who was also present at the art show expressed her amazement that a scientist and an engineer could take their hobby to such amazing levels.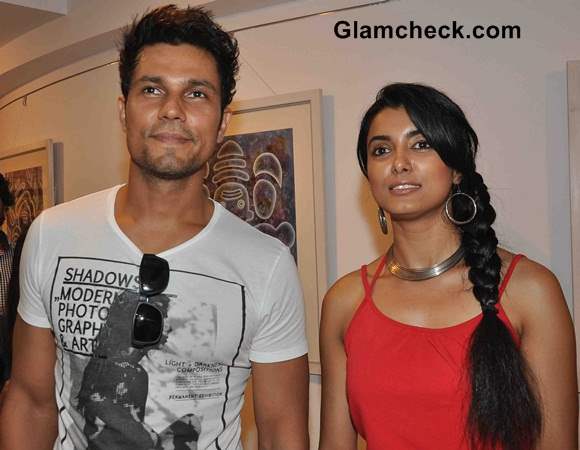 Randeep Hooda and Richa Soni
Dealing with fantasy, realism, contemporary and modern art on popular subject matters, their artworks are known for its mastery over colour balance and light affects. Dr. Seema's works are inspired by human emotions while Nitin's works are mostly texture based and is known for his extraordinary composition. Interestingly, the siblings are self taught artists. Dr. Seema Chaudhary is a Doctorate in Petroleum Sciences and Mr. Nitin Chaudhary belongs to an engineering background.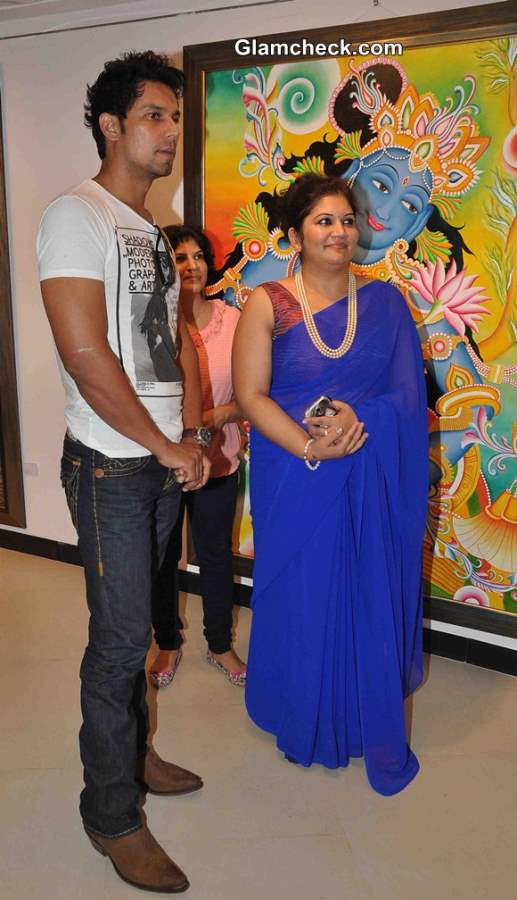 When Fairies Meet Ganesha by Dr Seema Chaudhary and Nitin Chaudhary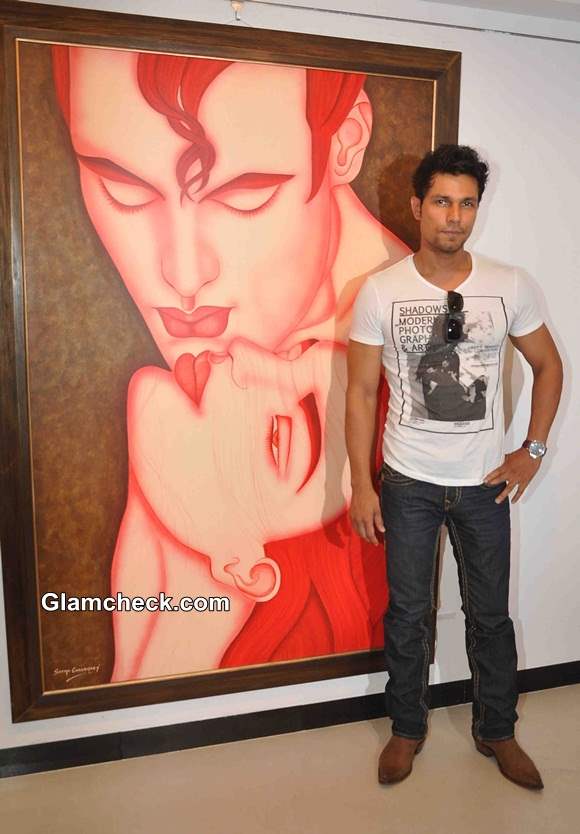 Randeep Hooda 2014
Solaris Images