Former beauty queen, Susmita Sen was spotted at PVR in Mumbai along with daughters Renee Sen and Alisah Sen. Quite a heart warming feel to catch the vivacious single mom with her lovely daughters who, we must say, have quite grown up a lot.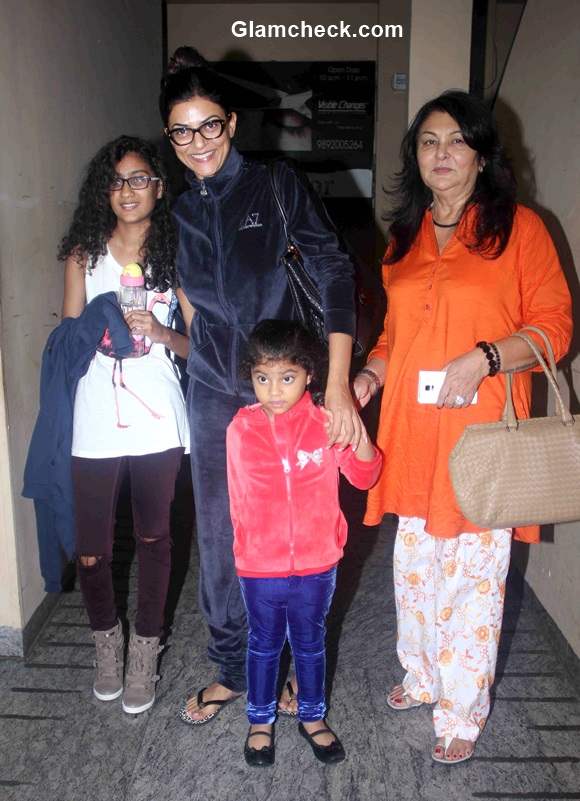 Sushmita Sen along with her daughters Renee Sen and Alisah Sen
Susmita decided comforts over looks in a blue sweat suit and flip flops. She was seen sans make-up and simple bun up-do, but she still manages to look good especially with those geeky glasses.
Ranee seems to have followed on the footsteps of her fashion forward mom, as she sports a smart white top and distressed jeans with ankle length boots. Alisah looks super cute as ever.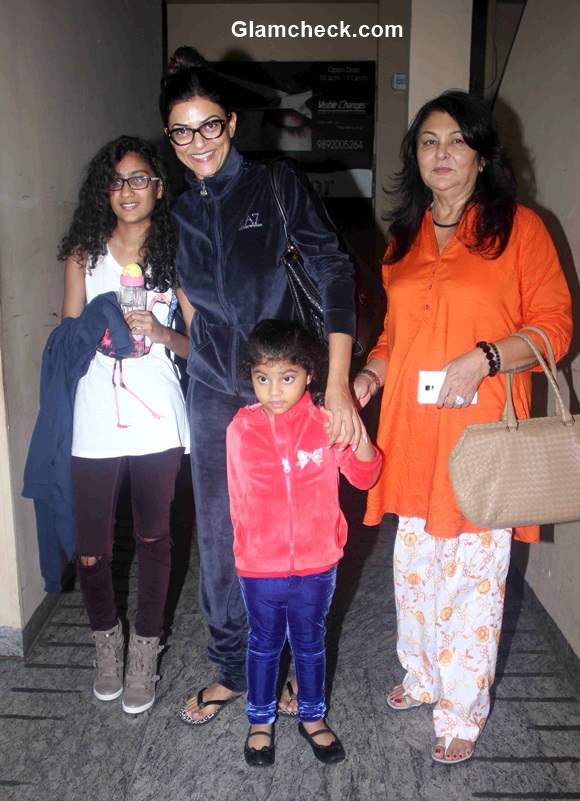 Sushmita Sen along with her daughters Renee Sen and Alisah Sen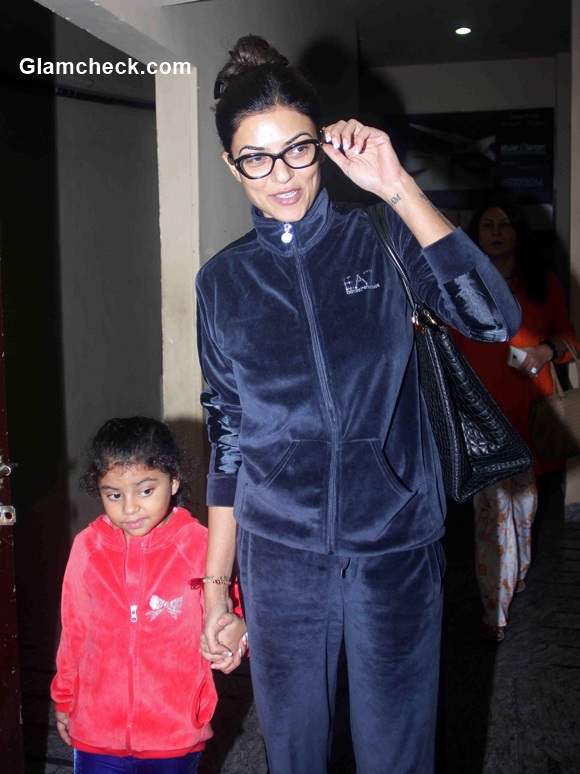 Sushmita Sen with her daughters Renee Sen and Alisah Sen
Solaris Images