Back from their New Year festivities in Dubai, Sharukh Khan and his family were spotted arriving at Mumbai City on January 4. The superstar was clicked alongside his wife Gauri Khan, daughter Suhana, son Aryan and cute little AbRam.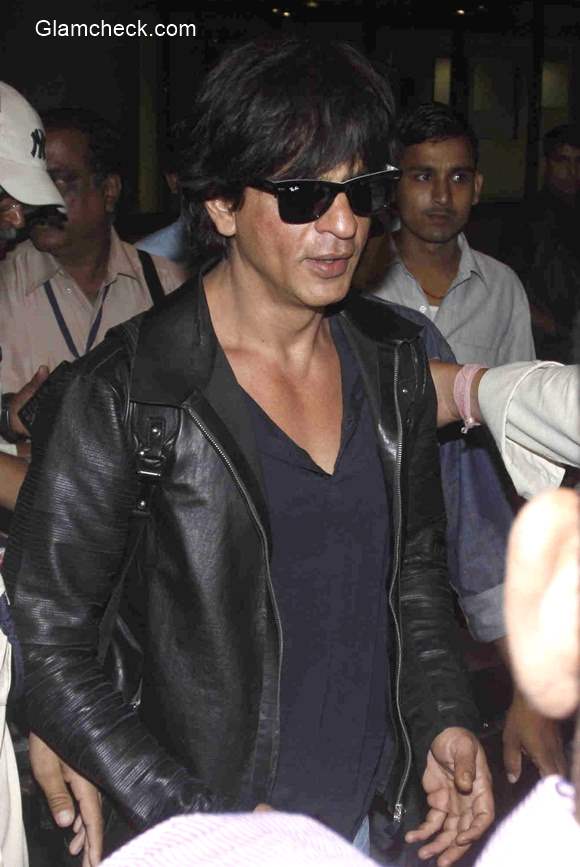 Shahrukh Khan 2015 spotted with family at Mumbai airport
Sharukh showed his usual warmth and affection as he gladly acknowledged the paparazzi, waving and giving off flying kisses. A media high moment, as they also got a glimpse of the cute AbRam in the arms of doting mommy, Gauri. The family were in the relaxed casual wear.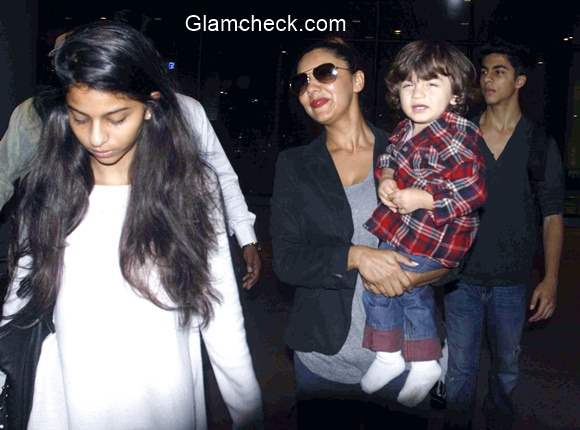 Gauri Khan with  daughter Suhana, son Aryan and AbRam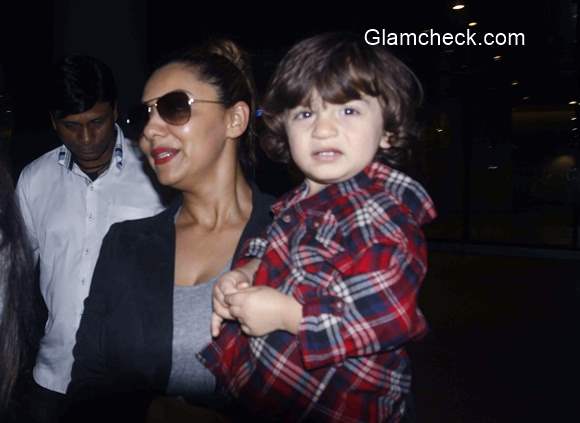 Gauri Khan with son AbRam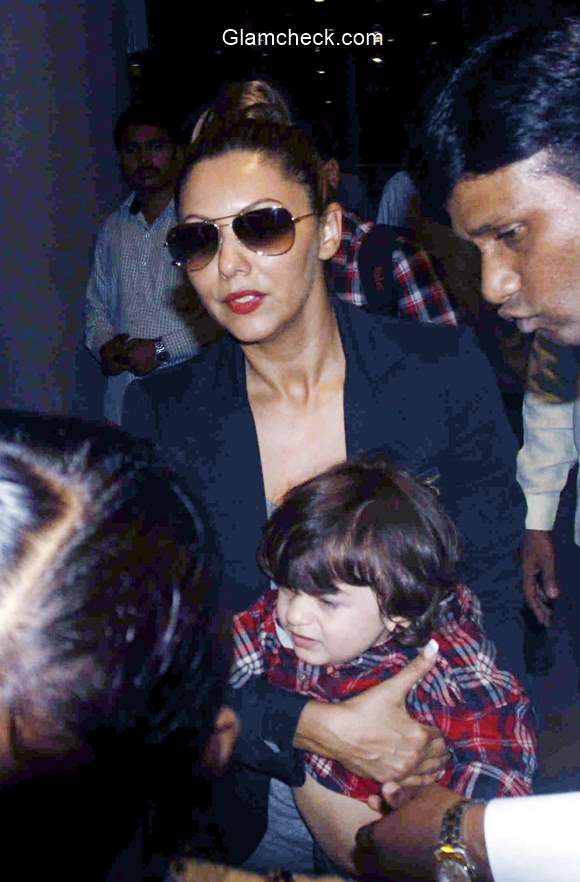 Sharukh Khan son AbRam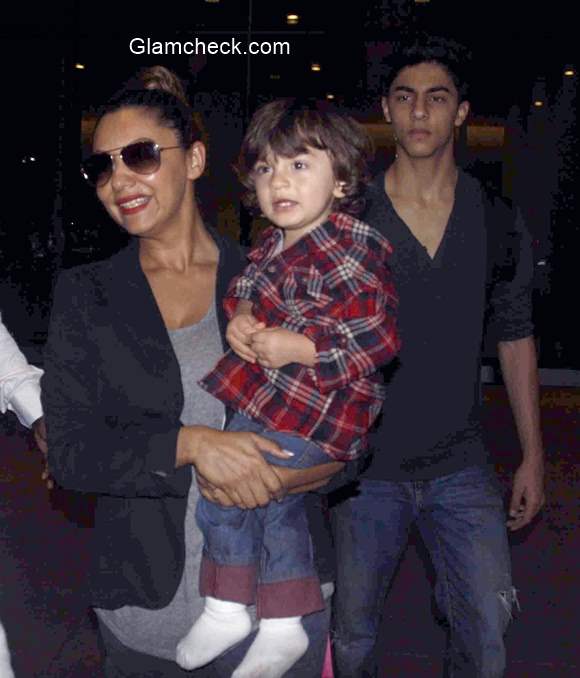 Sharukh Khan son AbRam and Aryan
Solaris Images