Actor Ayushmann Khurrana showed off his looks for the film 'Hawaizaada' during a promotional event held in Mumbai on 9th January, 2015.
A look of the past 19th century, a dhoti kurta paired with formal suit jacket and shoes. An actor known for his quirky and edgy sense of style, Ayushmann Khurrana looked quite good.
Ayushmann Khurrana promotes Hawaizaada
Hawaizaada is a biopic on the life of well known Indian scholar Shivkar Bapuji Talpade who is said to have constructed and flown India's first unmanned airplane in the 19th century. The film will mark Vibhu Puri's directional debut. Earlier titled as 'Bambai Fairytale', the film is set to release on 26th January, 2015 and stars Mithun Chakraborty and Pallavi Shardi besides Ayushmann Khurrana in lead roles.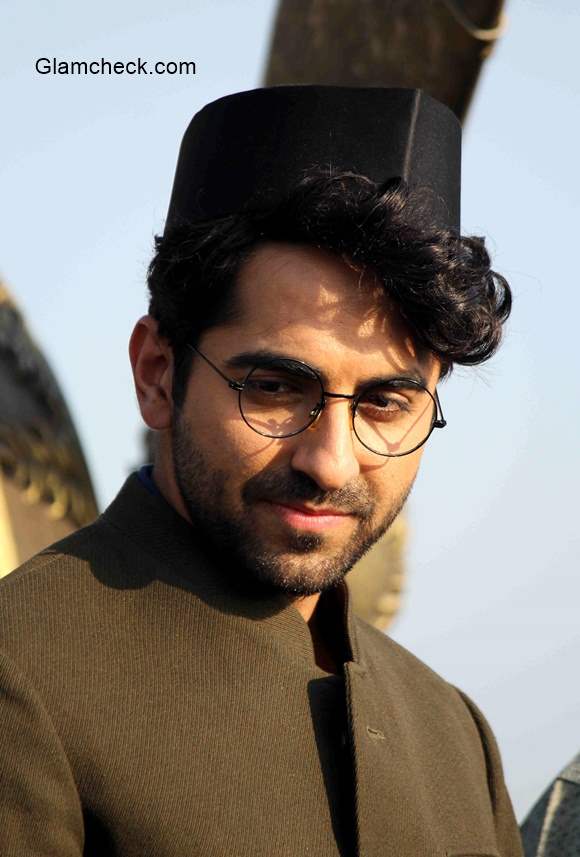 Ayushmann Khurrana in Hawaizaada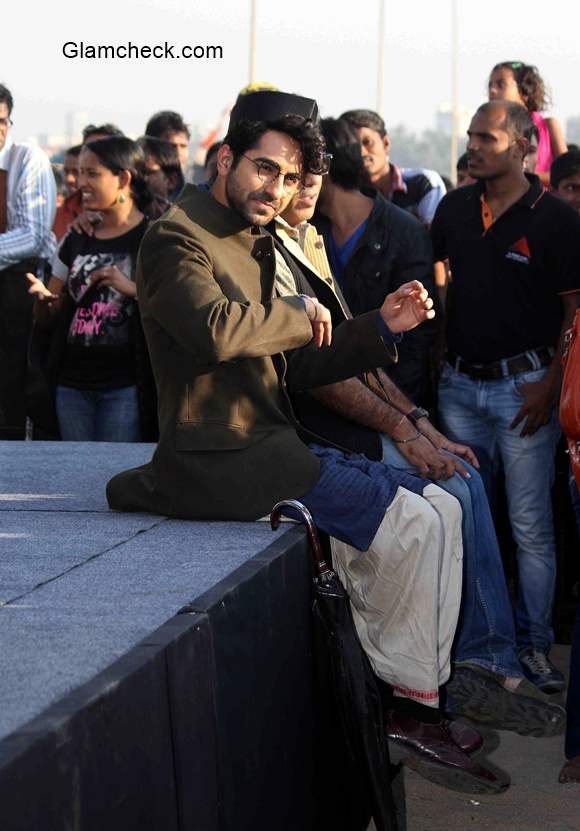 Ayushmann Khurrana promotes film Hawaizaada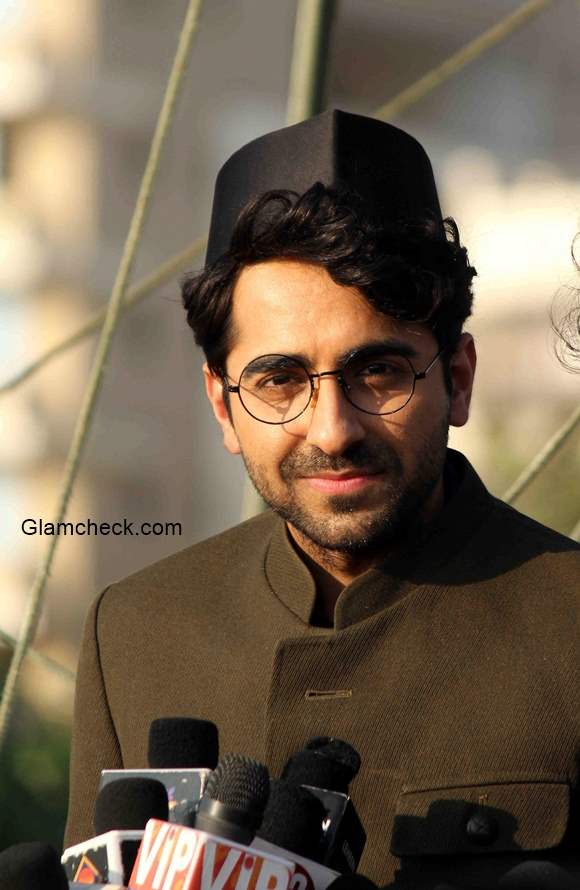 Ayushmann Khurrana promotes Hawaizaada film
Solaris Images