Spotted at the Mumbai airport on 4 January 2015, Sonakshi seemed to be quite in love with the all black trend.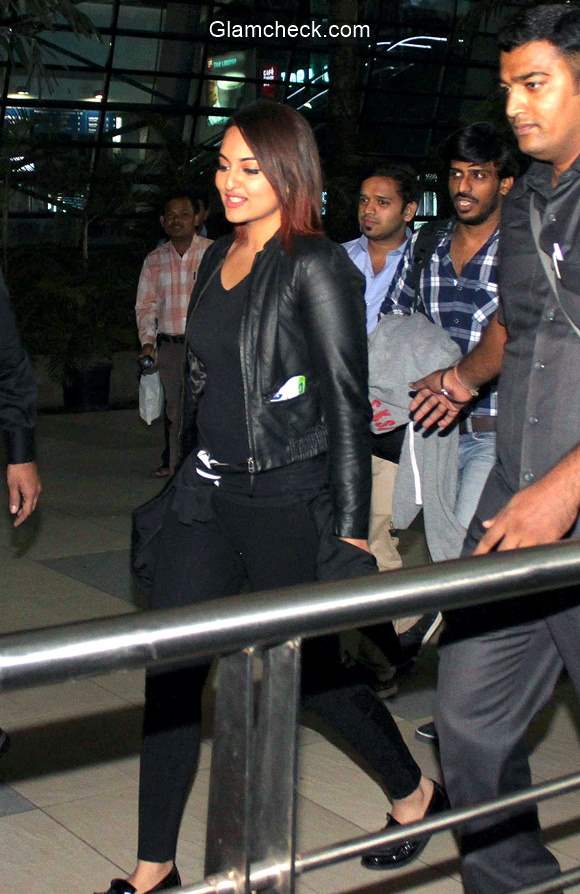 Sonakshi Sinha spotted at Mumbai airport
A simple black tee and black skin tight pants paired with a black biker jacket and matching loafers, Sonakshi looked ready for a comfy travel time. Flawless make-up with bright pink lips and red ombre hair added freshness to the look.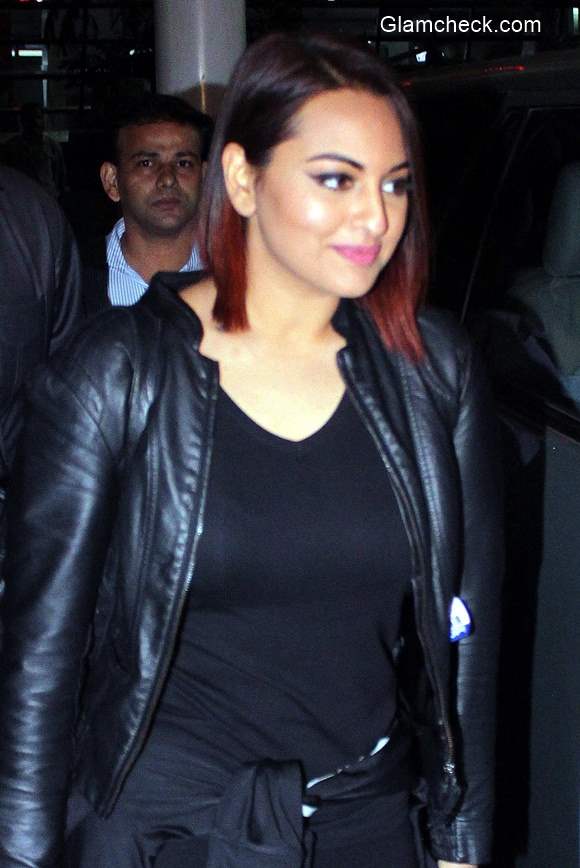 Sonakshi Sinha 2015 airport Style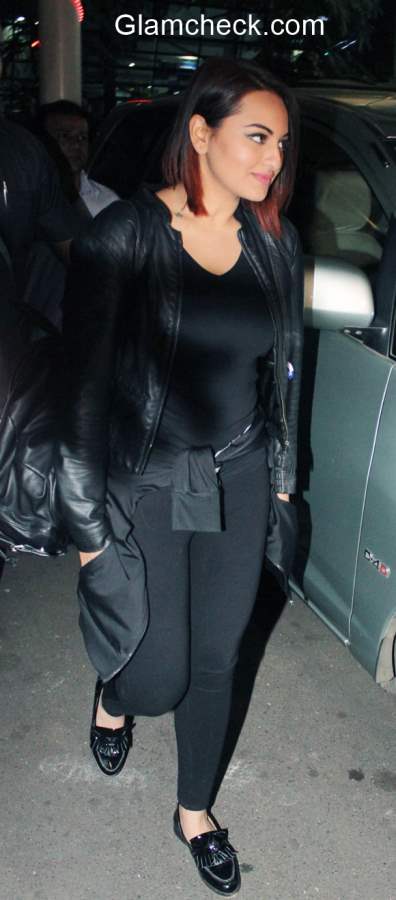 Sonakshi Sinha 2015 Style
Solaris Images