The trailer launch of film 'Shamitabh' starring Amitabh Bachchan and Danush in lead roles was held in Mumbai on 20th January, 2015. During the launch event which was attended by well known names from the film industry, the cast and crew held a celebration to honor legendary music composer Ilaiyaraaja who has also composed the music for Shamitabh.
Ilaiyaraaja has composed over 5000 songs and a film by South director Bala marked his 1000th film. Besides breath taking performances by talented musicans, , Amitabh and Dhanush also gave a special live performance in his honor.
Among those present during the event were Amitabh Bachchan's son and daughter-in-law, Abhisekh Bachchan and Aishwarya Rai Bachchan.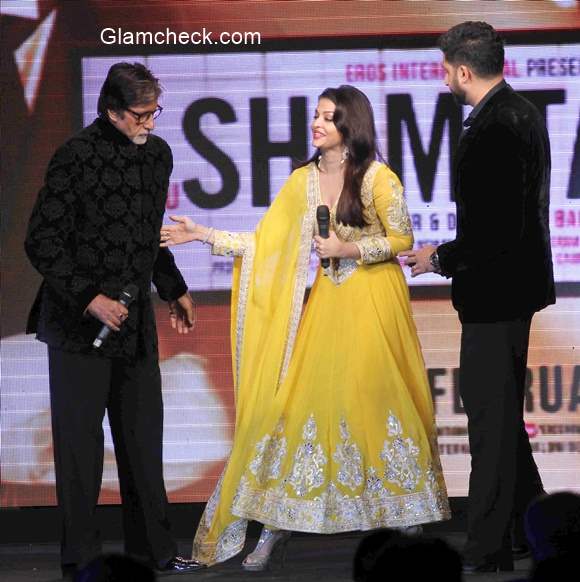 Clebs at the Trailer launch of film Shamitabh
While Abhisekh looked dapper in an all black formal suit, his wife brought life to the event in a cheery yellow Abu Sandeep salwar suit. She paired the suit with Jimmy Choo heels and chunky earrings.
The lovely coupled expressed their honor to be present for the event featuring such wonderful talent. Aishwarya also made a special mention of the Shamitabh team and all the legendary icons, one of whom she has the pleasure of addressing as Paa.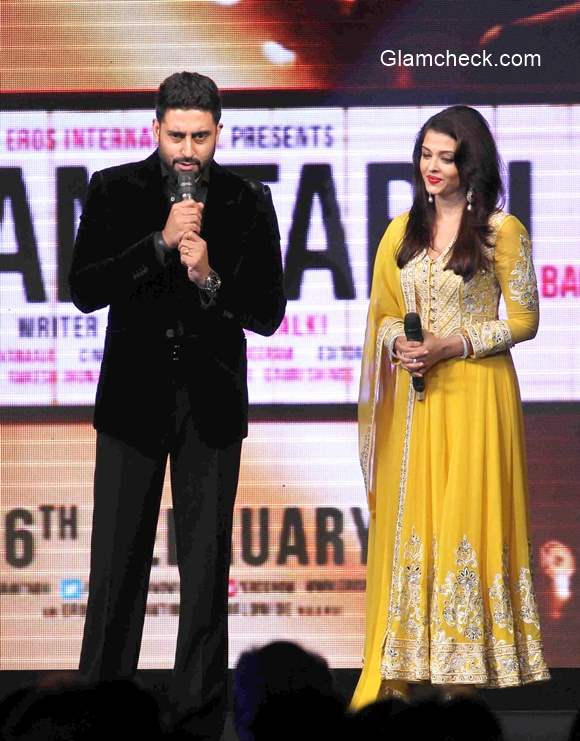 Aishwarya Rai and Abhisekh Bachchan at the Trailer launch of film Shamitabh
The film Shamitabh also marked the debut of superstar Kamal Hassan's daughter, Akshara Hassan. This highly anticipated film is set to hit the screens on 6th February, 2015.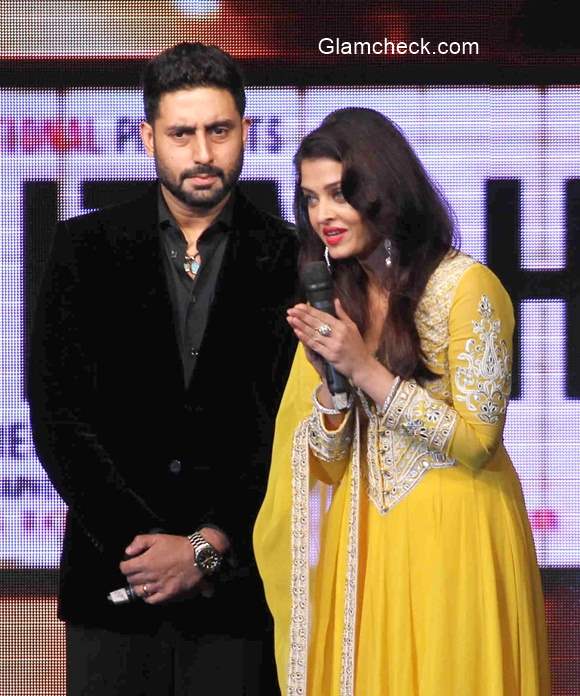 Aishwarya Rai and Abhisekh Bachchan 2015
Solaris Images