'Ek Maheena Nazmon Ka', a compilation of 31 beautiful poems by Irshad Kamil, one for each day of the month, was released on 3rd February in Mumbai. Irshad is an eminent Bollywood songwriter whose work included Happy New Year, Rockstar and Ranjhana. Thus, his first book of poems was launched amidst much celebrity glitz and fanfare.
Among those present was our gorgeous Sonam Kapoor who decided to keep the look subtle, perhaps in keeping with the occasion. She chose a nude brown anarkali suit with low-key accessorization via a pair of jhumkis. Silver toned jootis and light make-up completed the look. She looked good.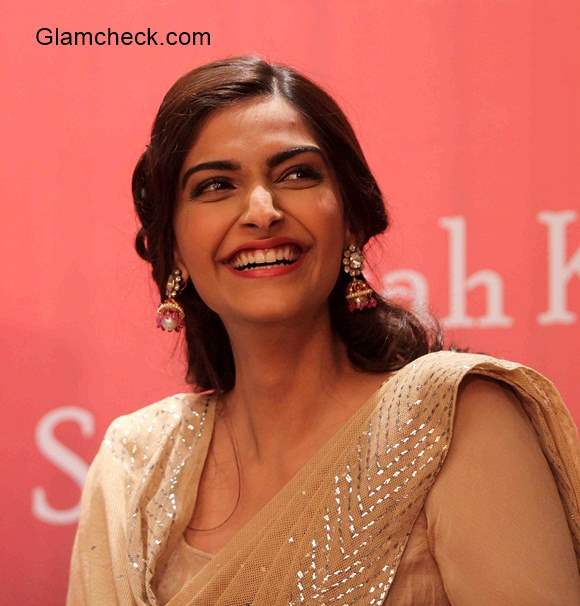 Sonam Kapoor attends the launch of Irshad Kamils book Ek Maheena Nazmon Ka
Other well known Bollywood personalities who graced the book launch included Deepti Naval, Farah Khan and Irrfan Khan.
Irshad Kamil set the poetic mood for the evening by starting off with a mesmerising poetry recital. Romance and beauty filled the evening as each of the celebrities enchanted the audience by reading out poems from the book.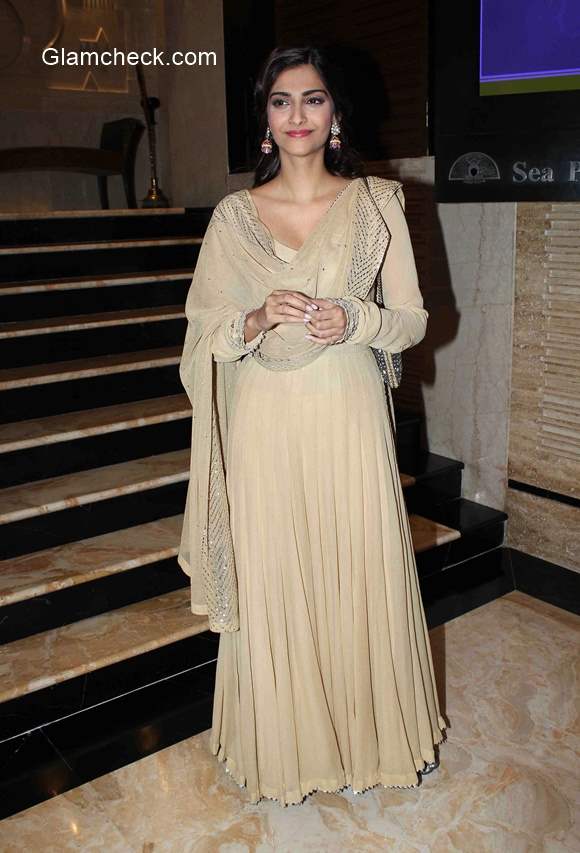 Sonam Kapoor in Anarkali suit 2015
As put by Irshad, sometimes one needs to write for himself and just let the words flow on its own. 'Ek Maheena Nazmon Ka' captures these uninterrupted free thoughts and ideas of Irshad in 21 nazms, travelling the lanes of love even in the light of today's reality.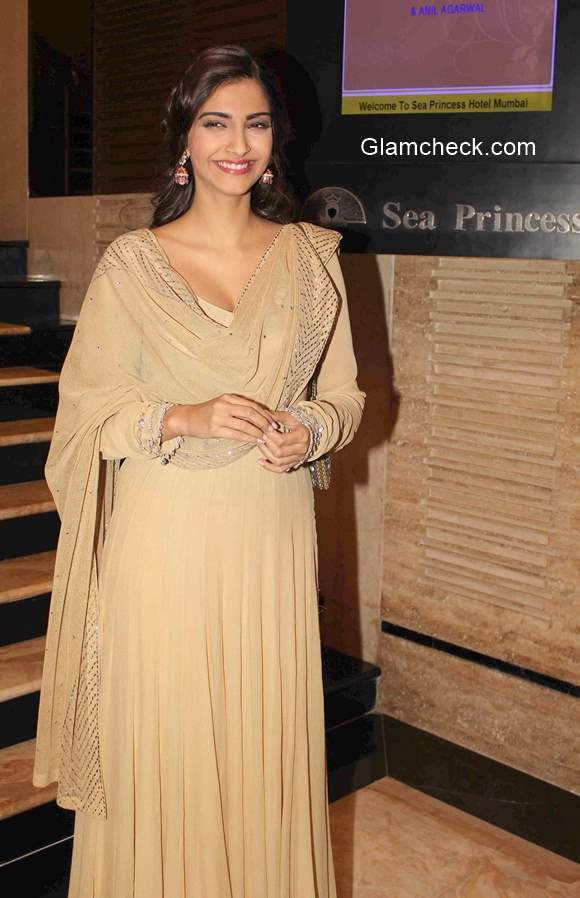 Sonam Kapoor 2015 in Anarkali suit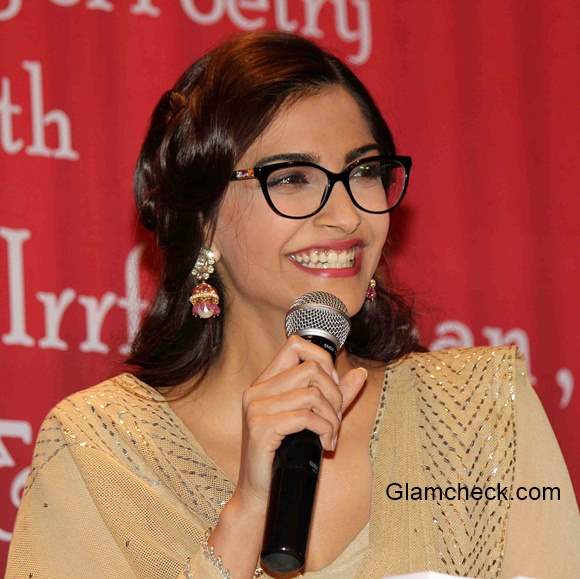 Sonam Kapoor sports Nerdy Frames
Solaris Images